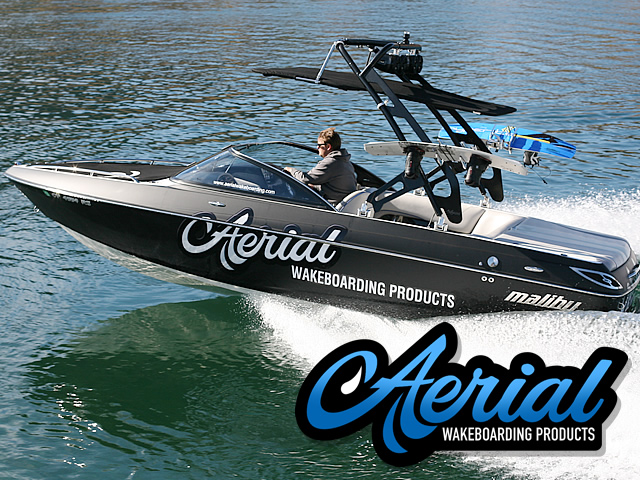 FreeRide Universal Wakeboard Tower
This is Aerial's top-of-the-line tower featuring the new, forward facing stance found on most modern wake tow boats. Now, available as an easy to install aftermarket upgrade, anyone with an inboard boat from the last 30 years (with a beam width of 75" to 100") can dramatically and inexpensively transform the look and performance of their ride. This is a serious tower that delivers incredible strength and rigidity in a seriously head-turning package! Plus, Aerial has created a full line of accessories that only fit on the FreeRide giving it the most custom looking, factory quality tower package. Available in either an ultra polished aluminum or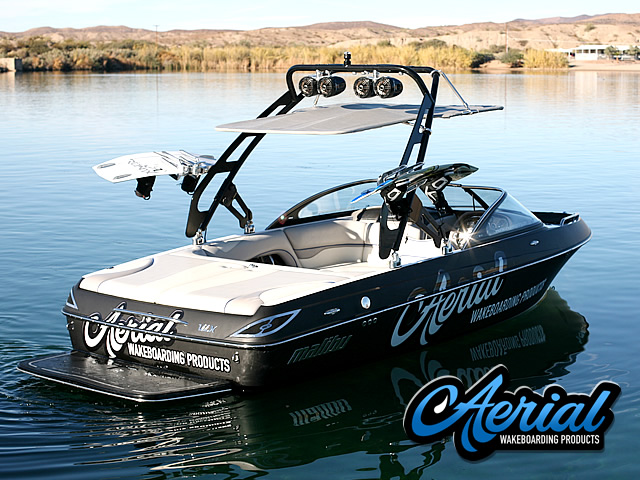 protective powder coated black finish and comes with Aerial's fantastic 5 year manufacturer warranty.
Aerial is the leader in aftermarket wakeboard towers and accessories. Known for their high quality construction and choice of premium materials, all their towers have an impressive performance history of going toe-to-toe with OEM towers and blowing all the weak, wobbly and poorly designed competitor towers out of the water. Now with the release of the FreeRide, a new bar has been set. It has been carefully engineered by professionals using the latest in computer aided design software combined with expensive manufacturing machines and precise quality control checks.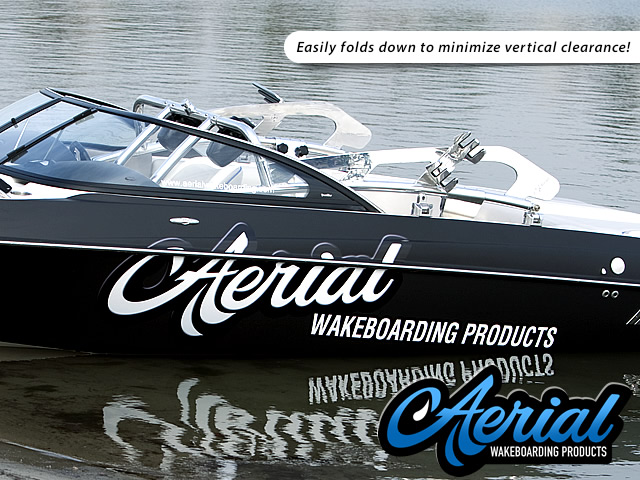 The FreeRide wakeboard tower is a true monster of a tower- manufactured with a generous 2.25" diameter 6061 aircraft grade aluminum tubing, reinforcing buttresses made of thick, solid billet aluminum along the curved frame, a twin H-top for doubled stability, angled mounting section and top frame for rigidity, innovative solid aluminum swiveling mounting feet and superior high quality welds. Need extra vertical clearance? A few turns on the quick-release knobs and the FreeRide will fold down to about the height of your boat's windshield! A great feature to have when towing, covering or fitting in your garage.