Nautique Wakeboard Tower Gallery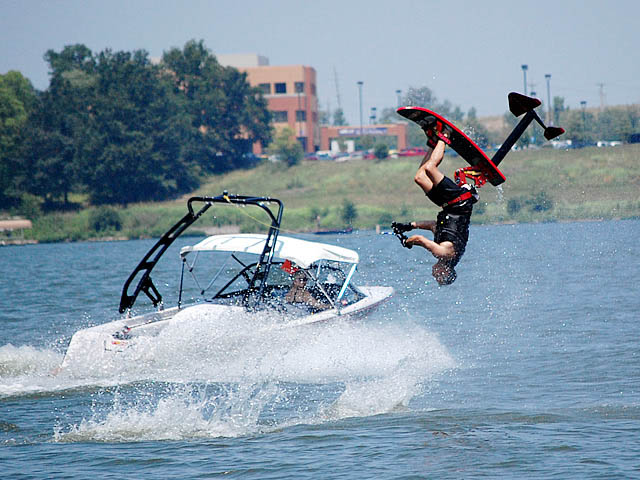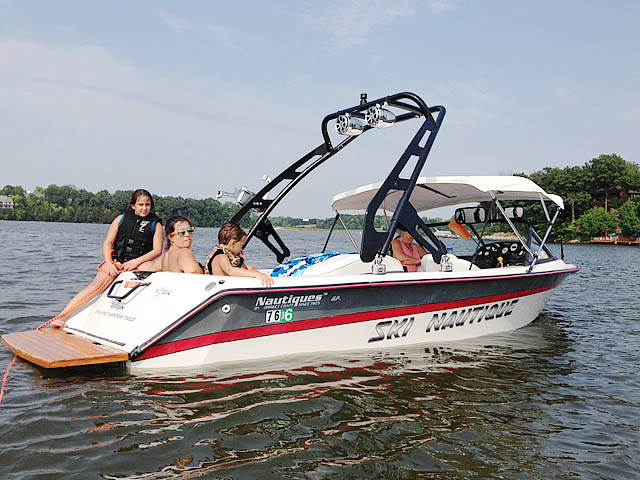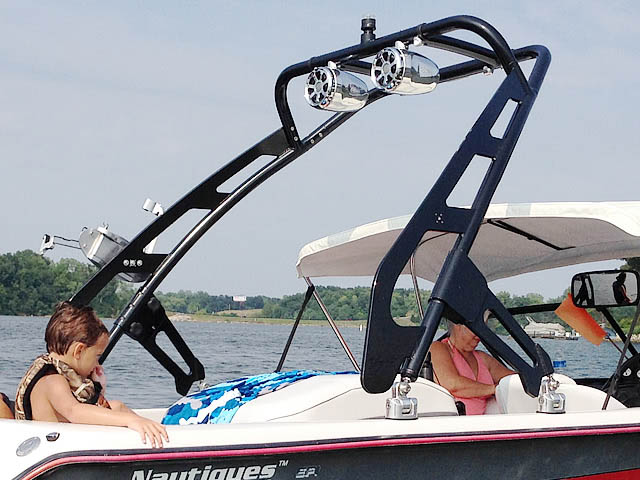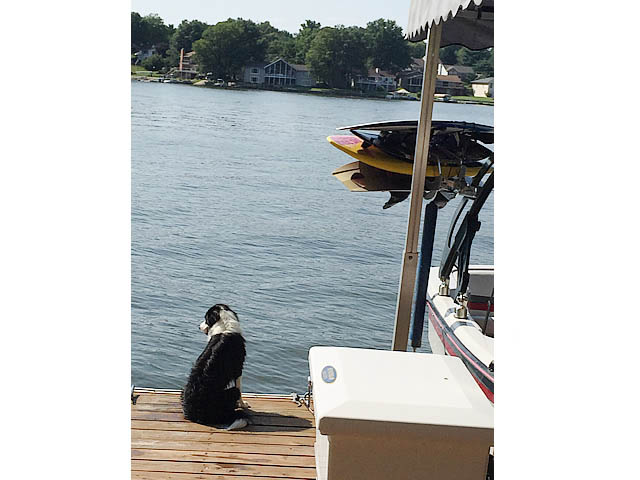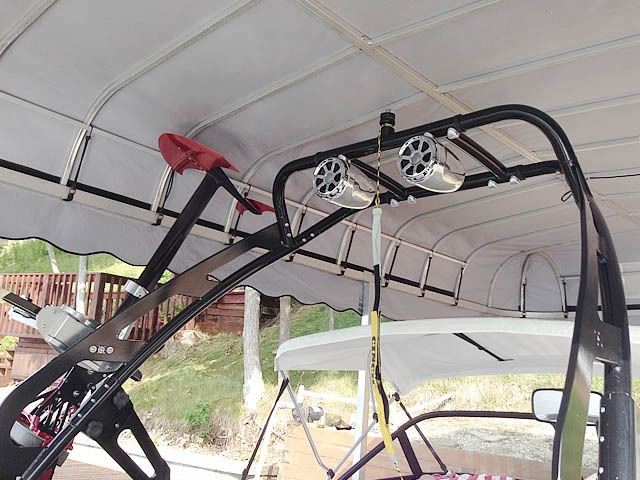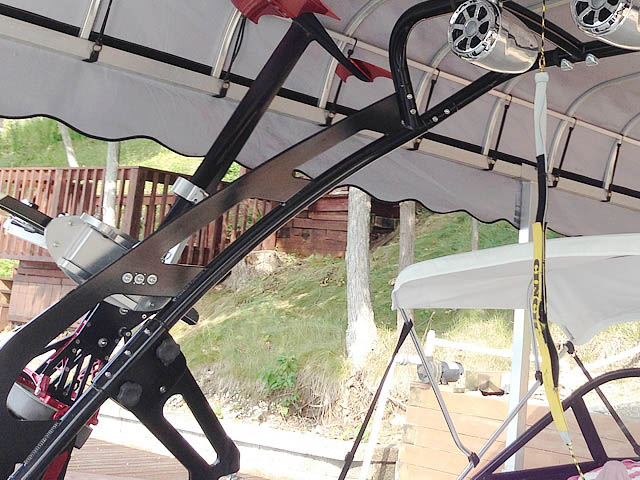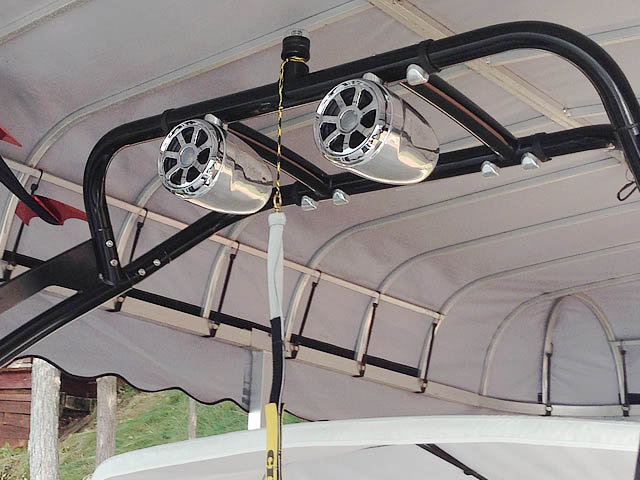 "Love it!

I got the first FreeRide you shipped in black. Glad I waited as the black looks so much better than the plain aluminum on my paint scheme.

Over the years I've added a SkySki pivoting rack from SkySki, then a wakeboard/kneeboard pivoting rack and speakers from you, as well as
a 1200 watt amplifier. Now it really rocks!

The tower really updated the look of our 20 year old boat. We always keep it in immaculate shape and several times when I have come up to a newer Ski Nautique to look at it, the owner thinks our boat is newer than his!"
Kim Pearson
Lake St. Louis, Missouri
USA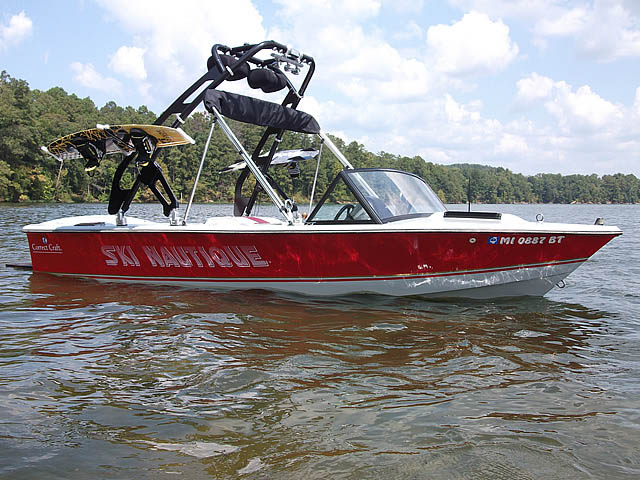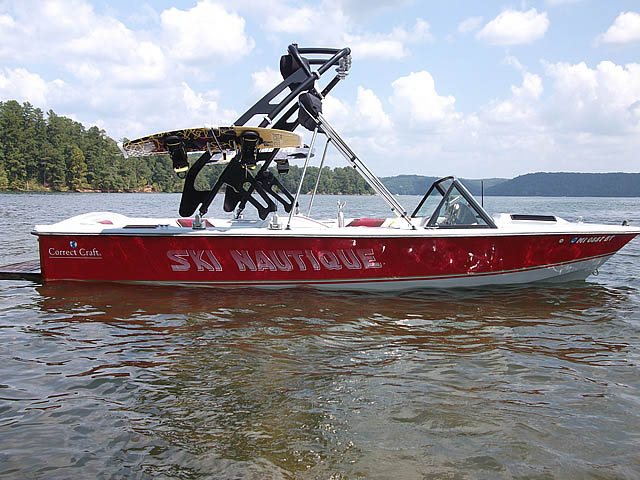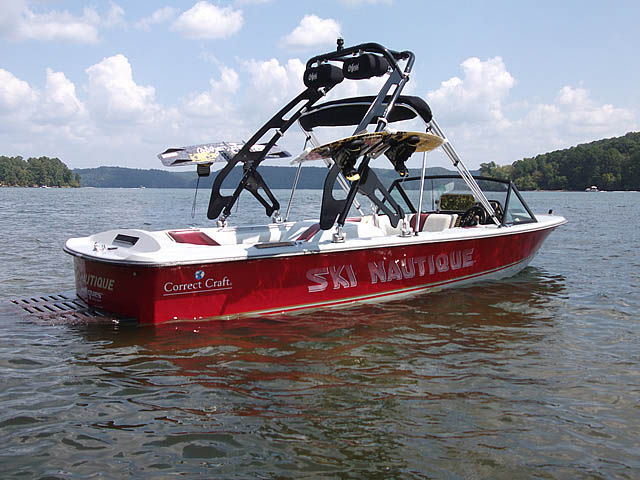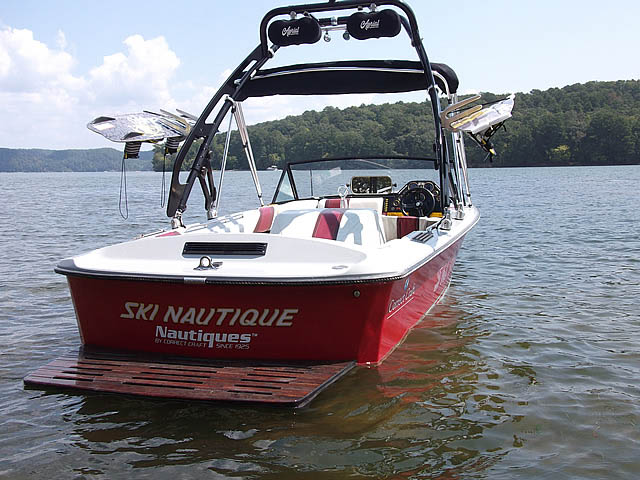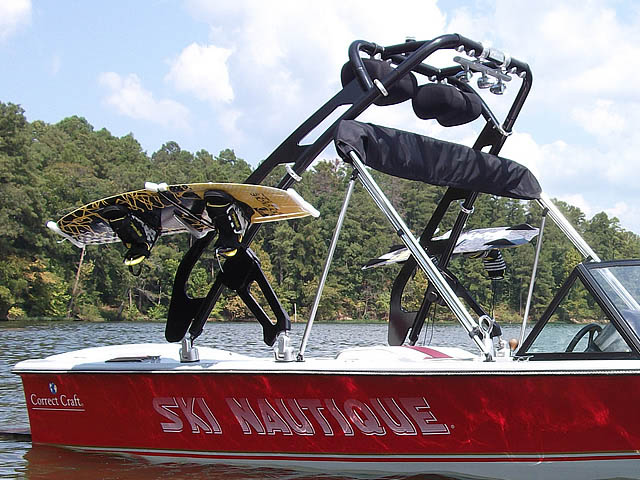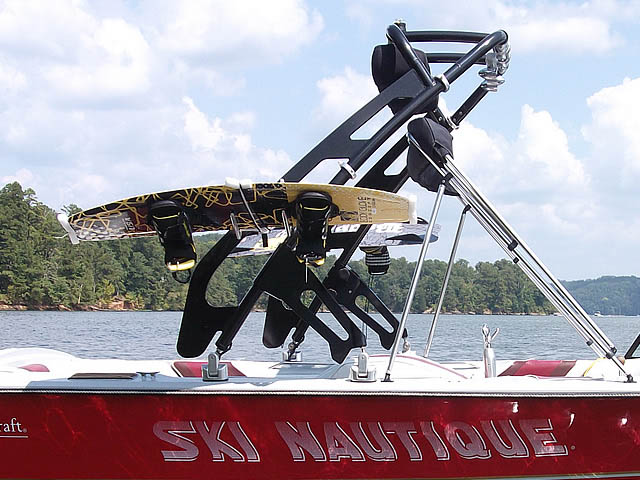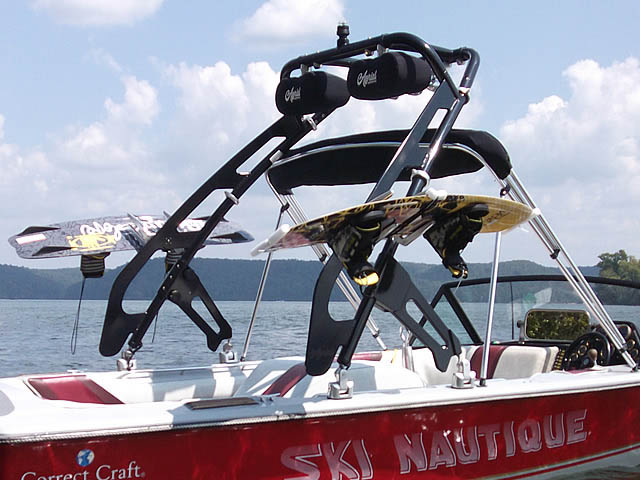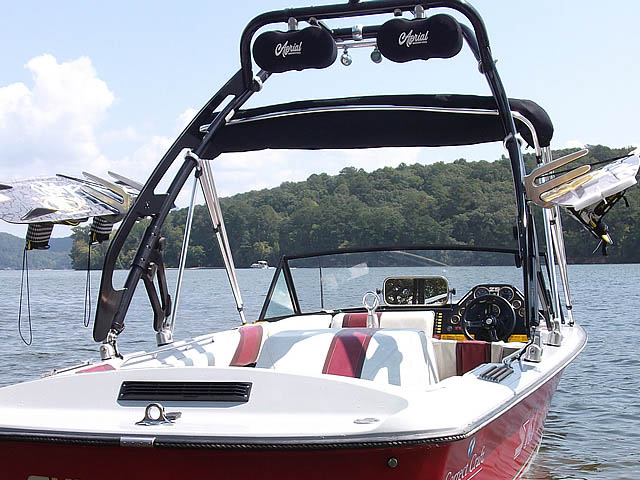 "I'm very happy with this Aerial Tower. It has a nice clean fit, it doesn't rattle, very nice looking and exactly the Tower I was wanting. I'm very happy with this purchase and would very highly recommend it to everyone wanting to look Pro."
Danny Akins
Olive Branch, MS
US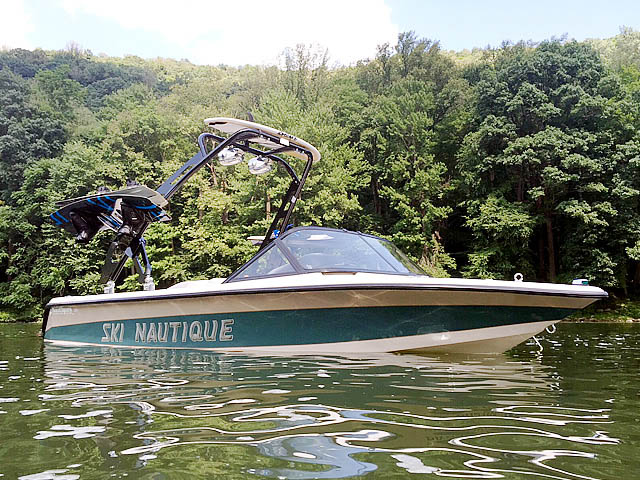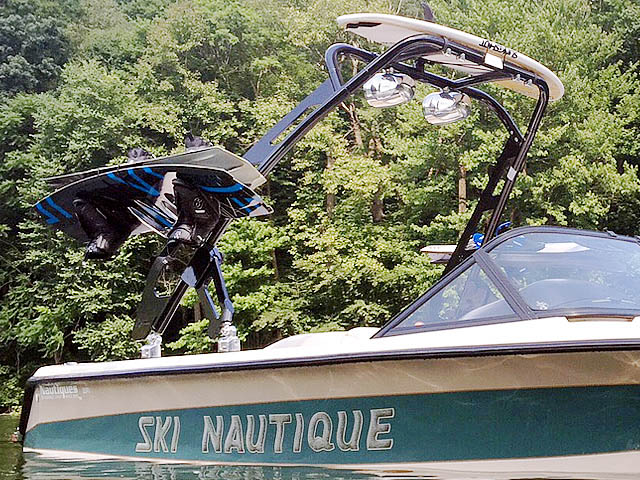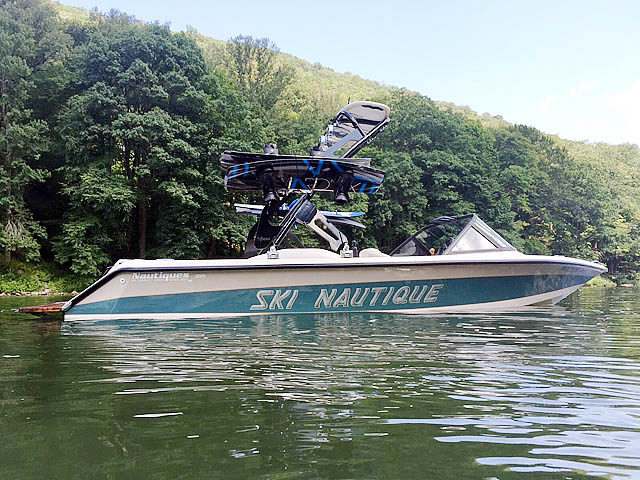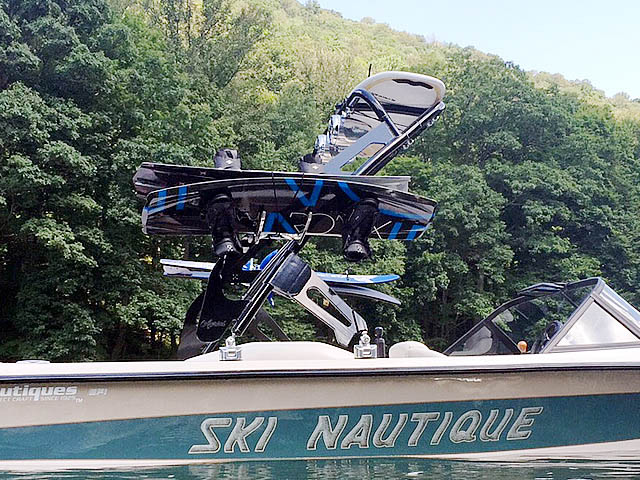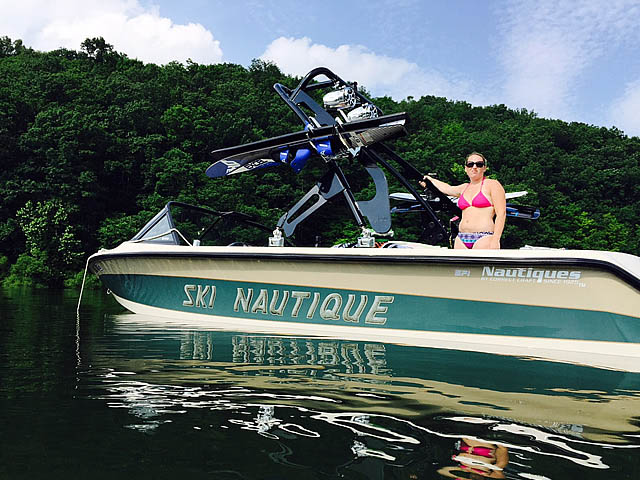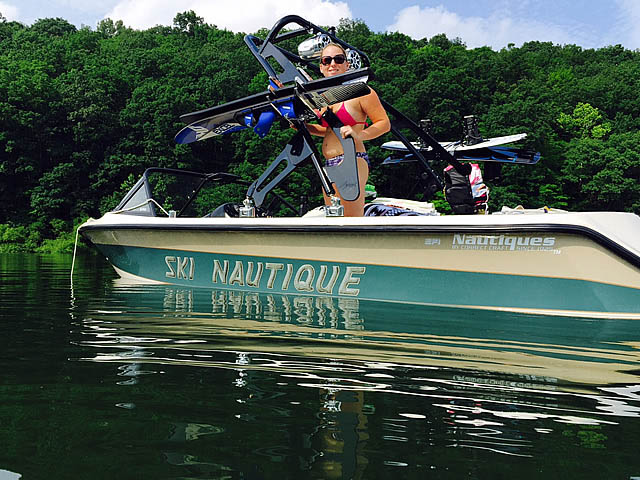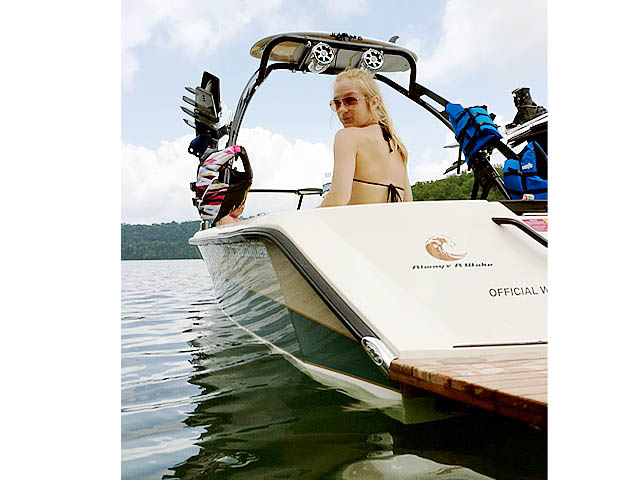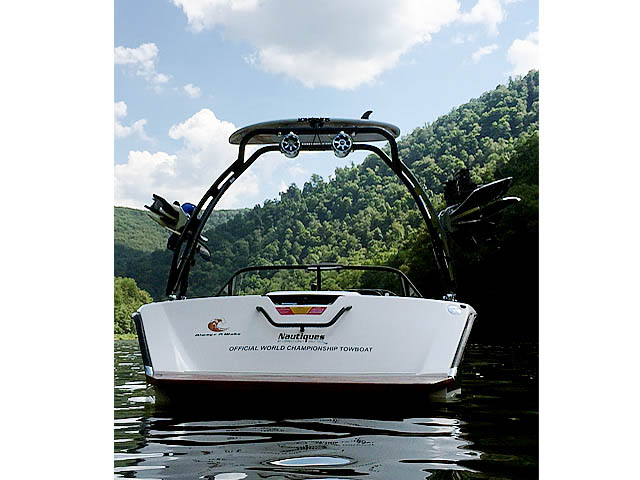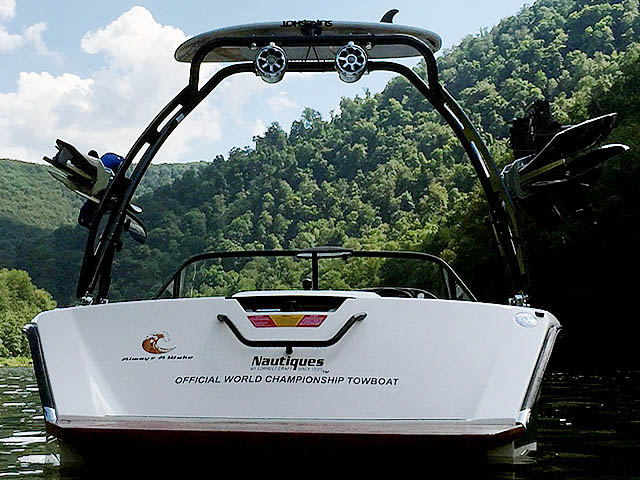 "The Freeride tower has added so much to our boat! It looks a decade newer, allows us more seating room, and carries all of our most important equipment! Skiing and wake boarding from this tower is awesome! It is solid and the install was easy to do in one day. I would absolutely recommend to anyone!"
John Batovsky
Pittsburgh, PA
USA
1999 Correct Craft Sport Nautique
with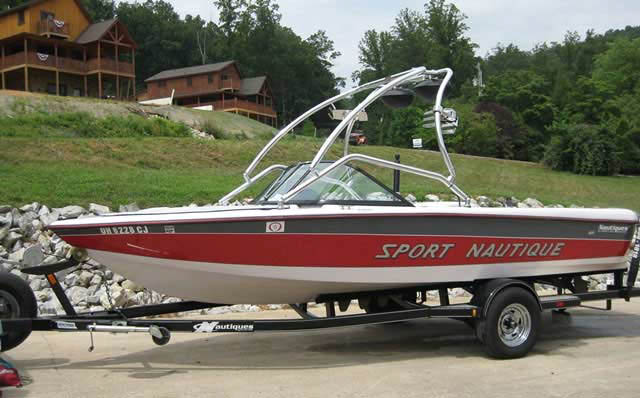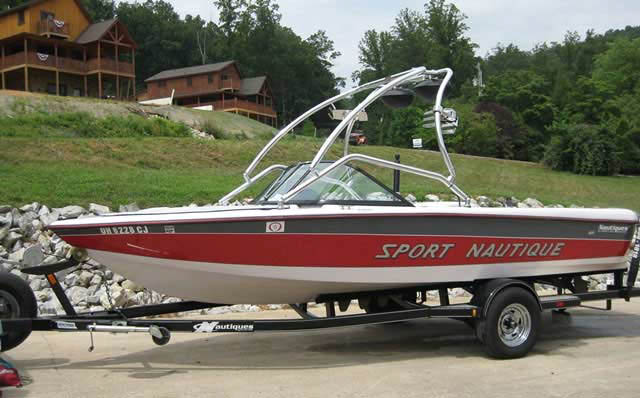 David Sabula
Howard, Ohio
United States
We are the Largest and Most Trusted Retailer of Wakeboard Towers & Accessories!
If you are considering upgrading your boat, let our no pressure and non-commission based sales team help you make the best decision for your specific boat and the watersport you're interested in. There are many product options and pricing levels- let us put a wake tower package together for you that works for your boat and your wallet. We only carry products that we would use on our own boats (and we do!) so you can trust our commitment to great quality, value, performance, reliability and style all for a very fair and affordable price. Why sacrifice quality or safety with a weak and cheap wakeboard tower? Get a great deal on great products at H2O Sports Warehouse! Do it right the first time.

Our fully staffed customer service and product support team located in California is available by phone, email and live chat Monday through Friday, 9am to 5pm Pacific Standard Time.


Wakeboard Tower Questions? Call Us Now:

USA / International
(949) 398-2565

Australia
(02) 8091-6166