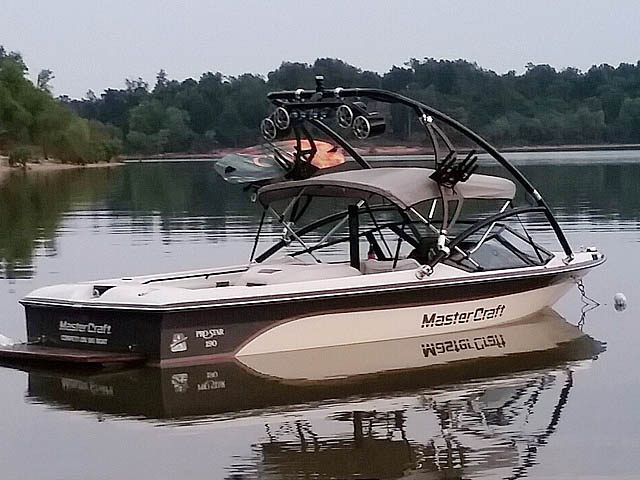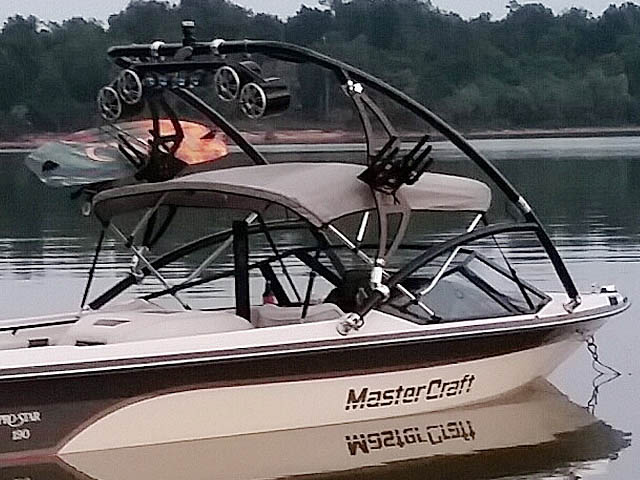 "Everyone on the lake compliments the boat. It's a classic boat with modern flare. Gary Aylor's 1988 Mastercraft Pro Star 190 with powder coated black Aerial Assault Wakeboard Tower and Speaker Light Combo Bar."
Gary Aylor
Oklahoma City, Oklahoma
United States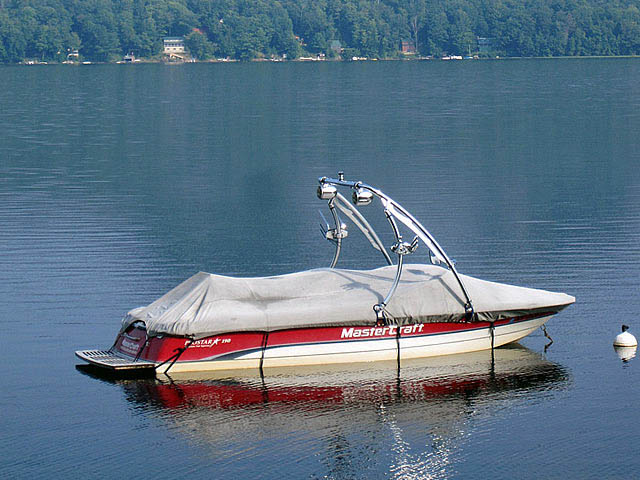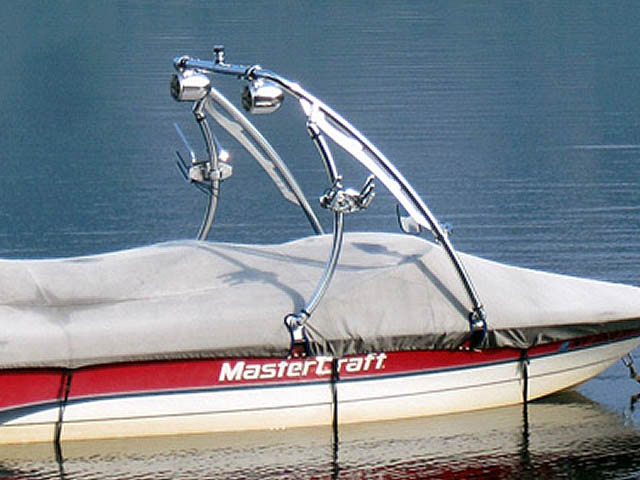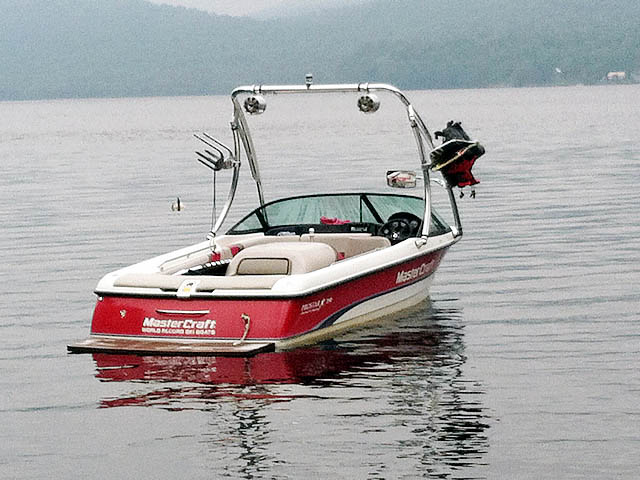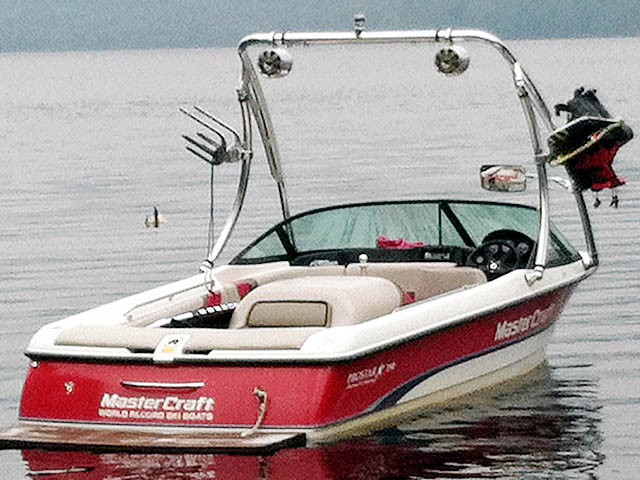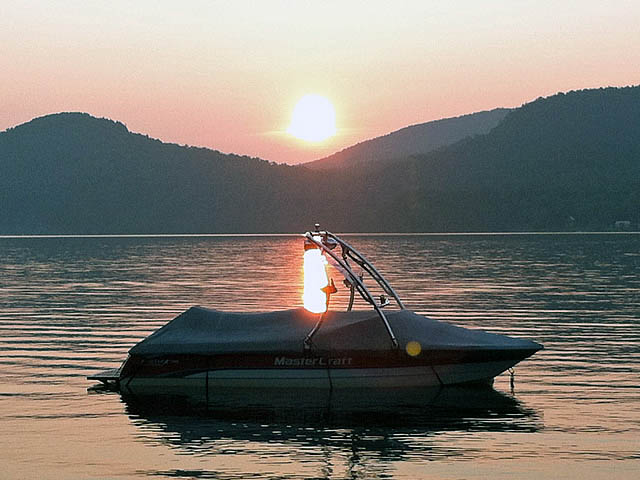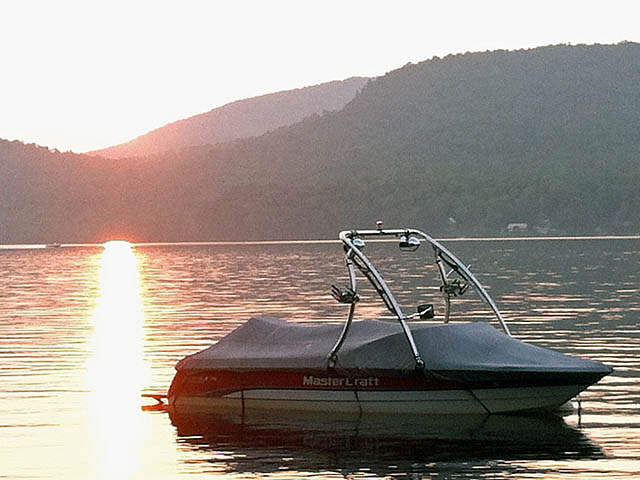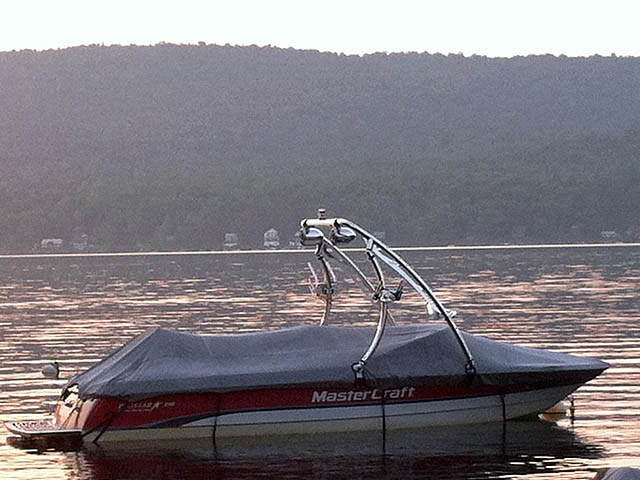 "My son in law and I installed it. The quality of tower along with racks, speakers and mirror were excellent. We installed it in about 7 hours (I know, we're slower than most) This tower made it look like a new boat and we get many compliments. The kids love to wakeboard behind it. We also purchased a 800 lb ballast so the wake is beautiful."
Bill Holliday
Piseco Lake, New York
USA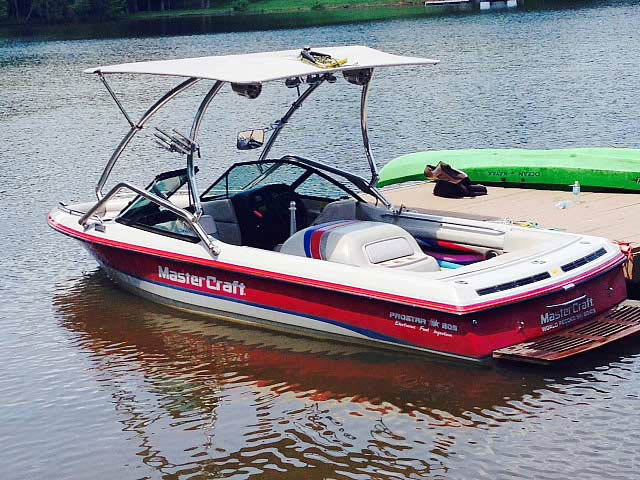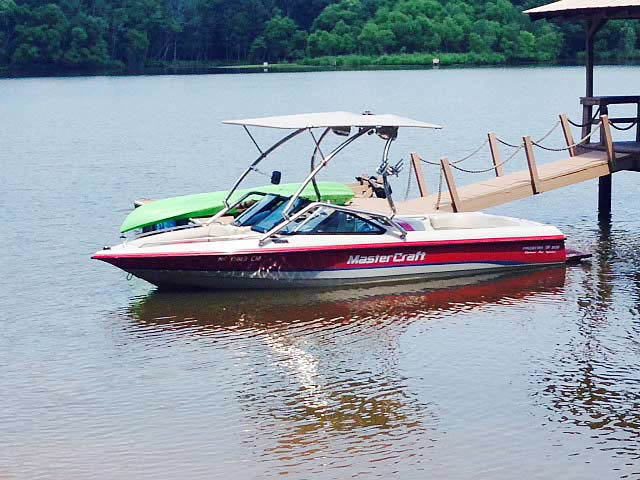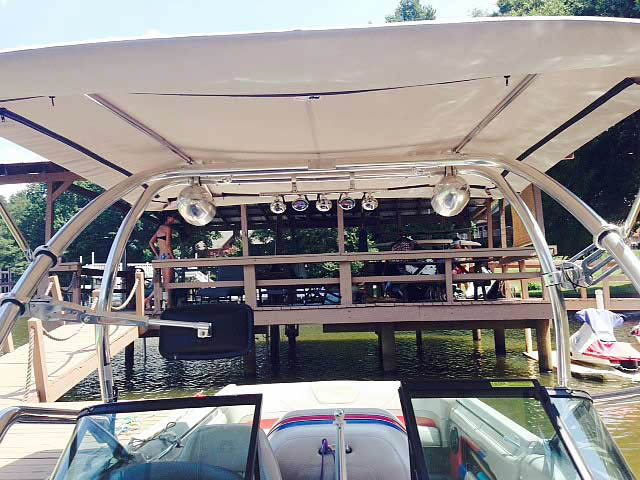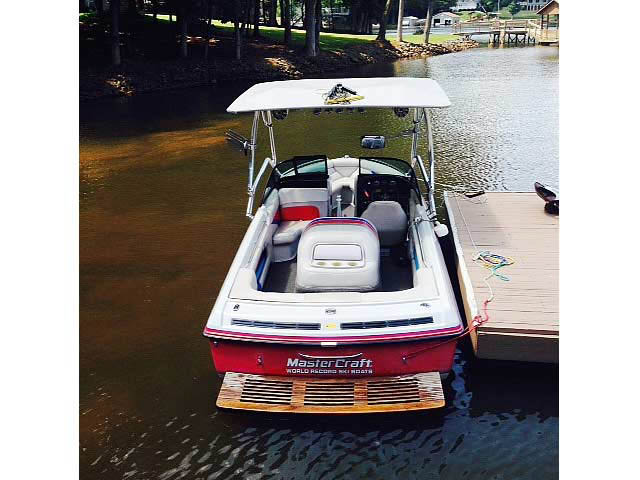 "I got my rack and Bimini this past winter and installed it my self as a Christmas gift to my family. We Love it!! Shade, lights, board rack and speakers. It's awesome! Everyone that sees it says that it looks like a whole new boat. Everyone that wants some shade just loves the Bimini! I'm so glad this is the brand and set up I went with, it's awesome!!!"
Jeff LeNeave
Charlotte, NC
USA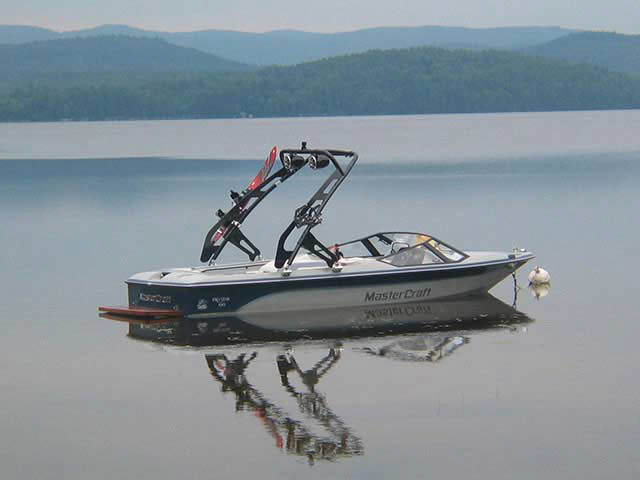 "It took a while to decide on which tower and what would be the best look for the boat. Now that it is installed I absolutely LOVE IT. I think it makes my boat look faster! Many more years of enjoyment now with this awesome tower. I have to also mention how amazing and helpful the staff was while I had questions on the install. Thanks for a great experience!!
Lance Davis"
Lance Davis
Jamaica Plain, MA
United States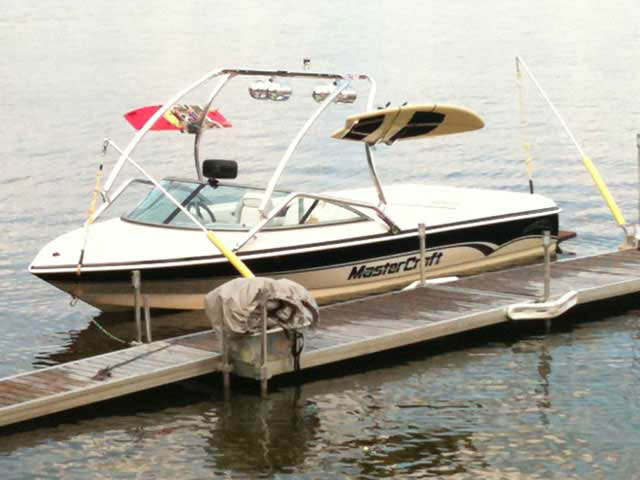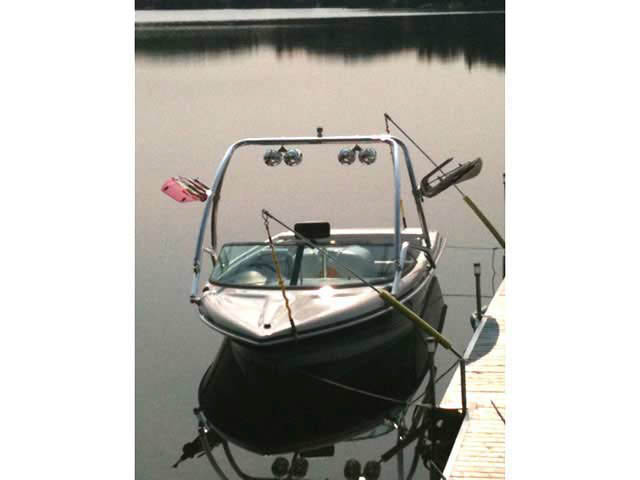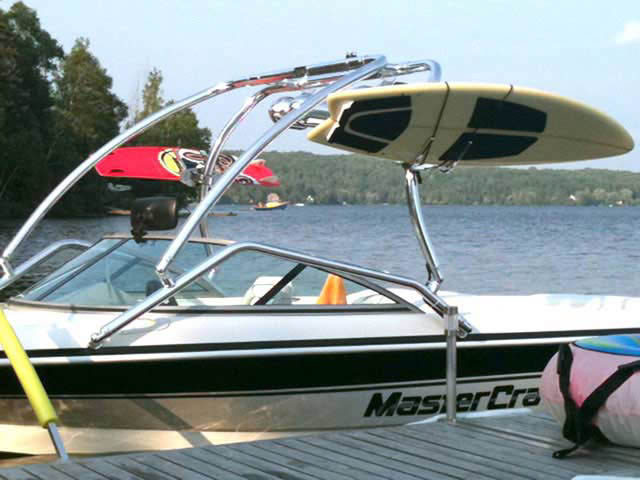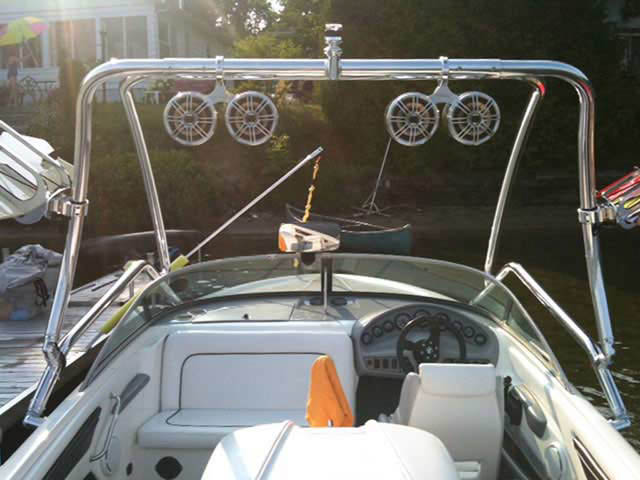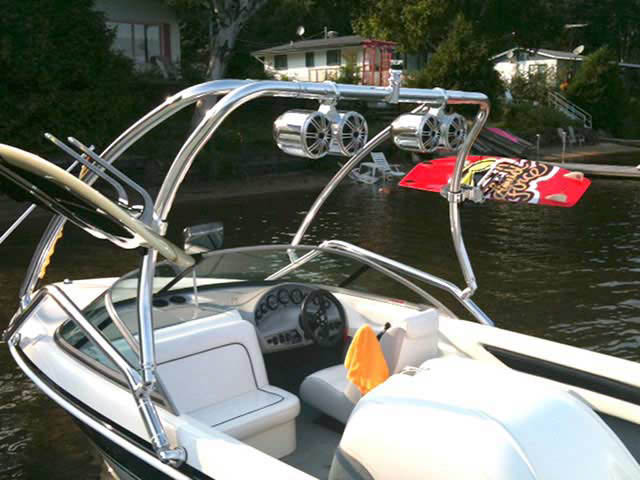 "I wasn't sure what to expect. I liked the look on your web site but had no idea how it would turn out on my boat. Let me tell you, it was the right choice, it fits perfectly with the style and was a breeze to install. I get lots of looks. This tower is rugged and very well constructed. Did I mention the price is right! I would recommend this product to anyone who is looking for a tower. Thanks"
Gary Horman
Brossard, Quebec
Canada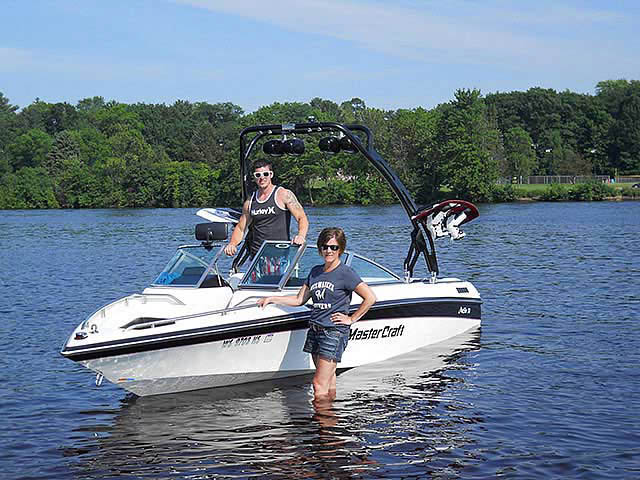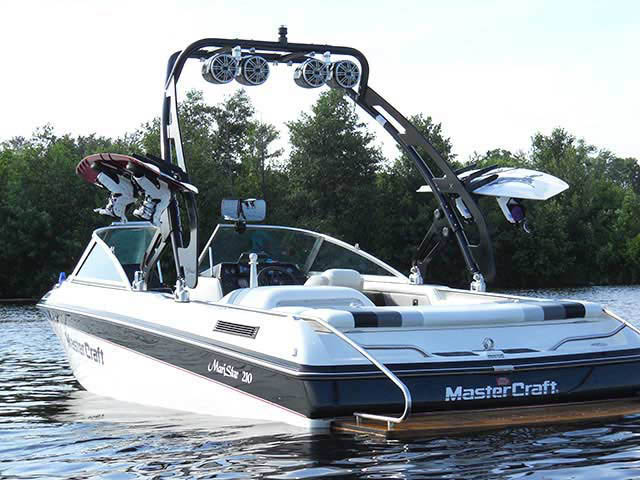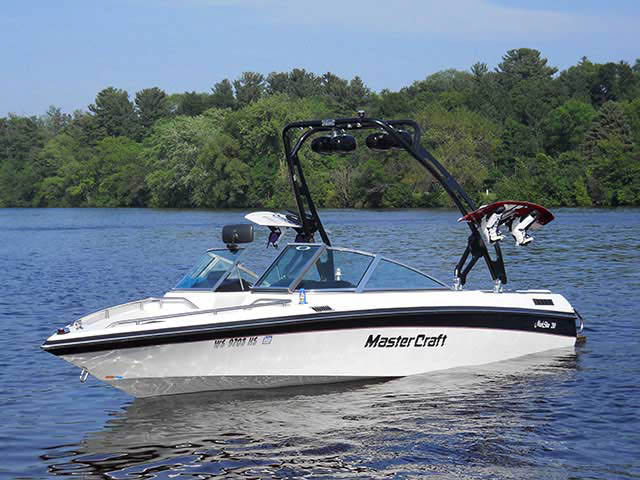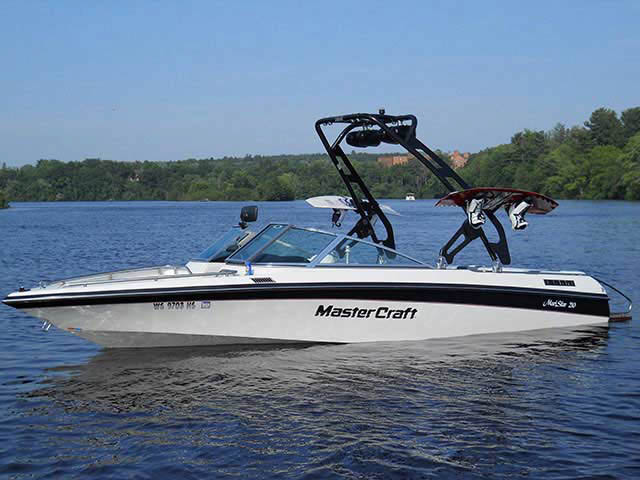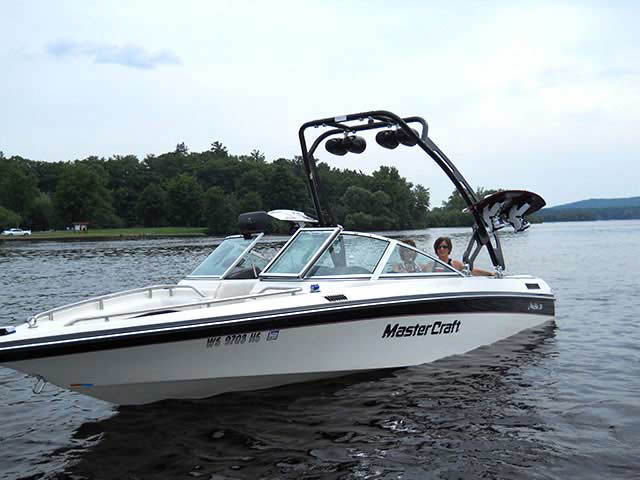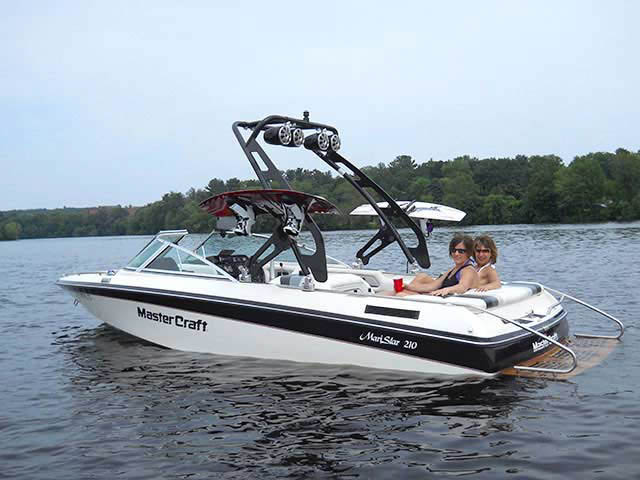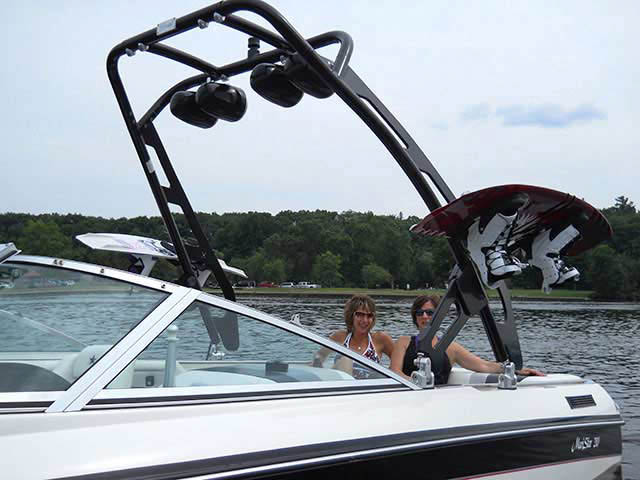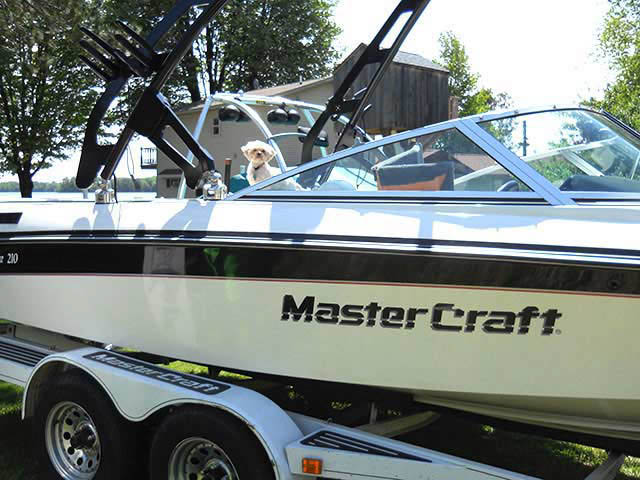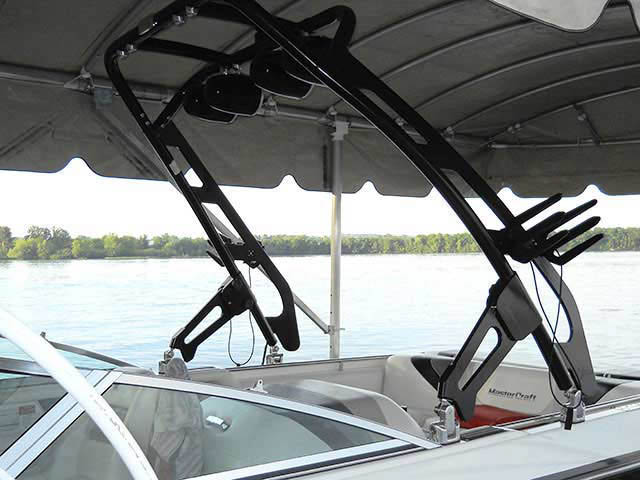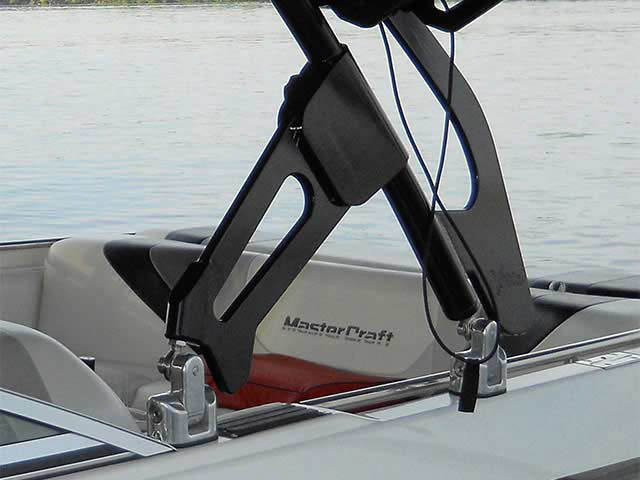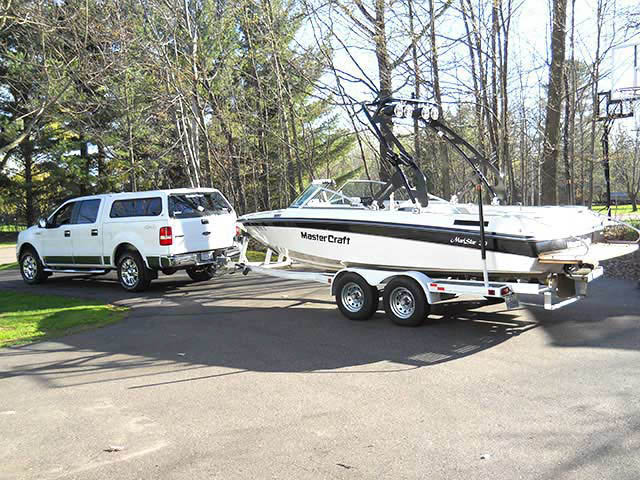 "The Freeride Tower package was a huge upgrade to my 1990 Maristar. It is stout and modern-looking -- people can't believe it is a 20+ year old boat!

The Freeride is an AWESOME tower than added CLASS and YEARS to my boat!!!!

"
Bruce Czech
Medford, WI
United States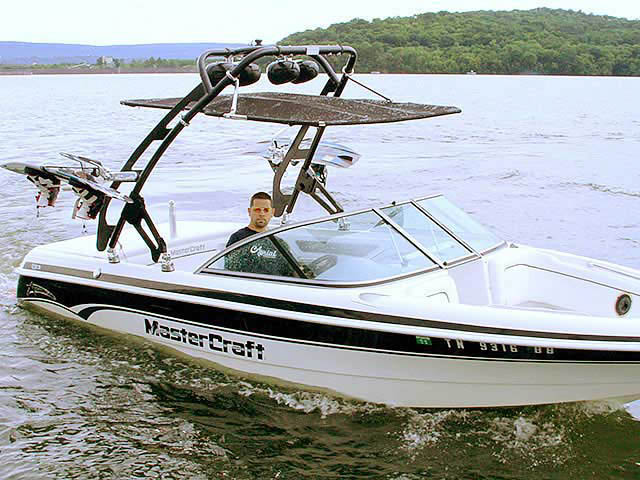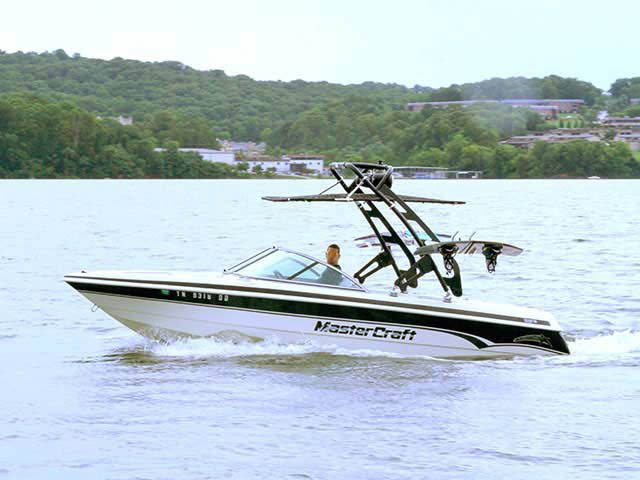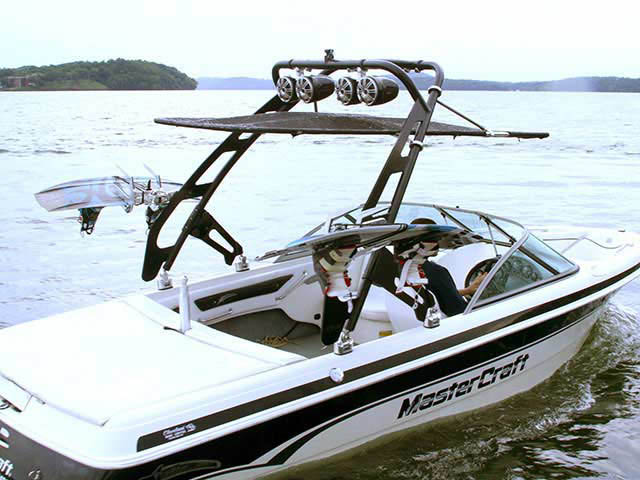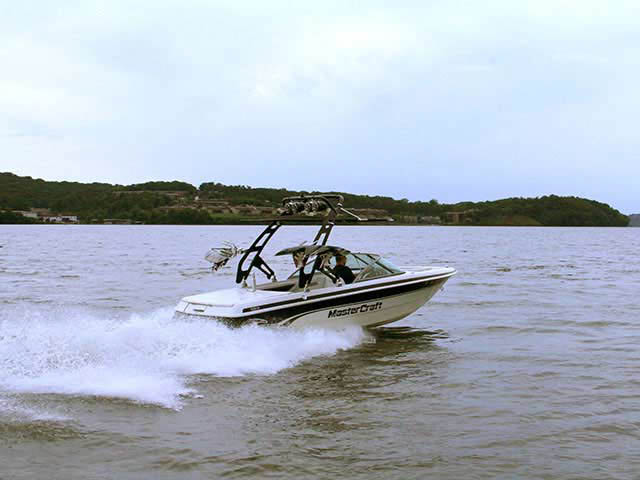 "Aerial produces incredible products at affordable price. I loved it that Aerial rewarded me with great discounts the more products that I bought. I bought the freeride tower with swivel racks and speakers. It turned my boat into show room quality. My friends think that I am driving around in a $60,000.00 boat and are jealous of my "new" boat. Thank you Aerial for a great new summer of fun!!!!"
Allan Valenzuela
Chattanooga, TN
United States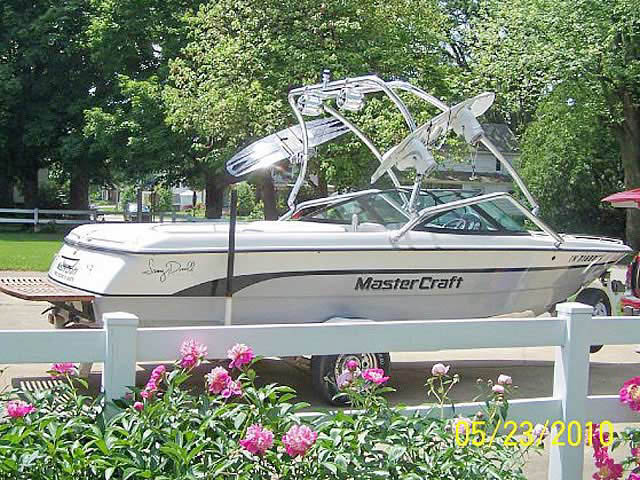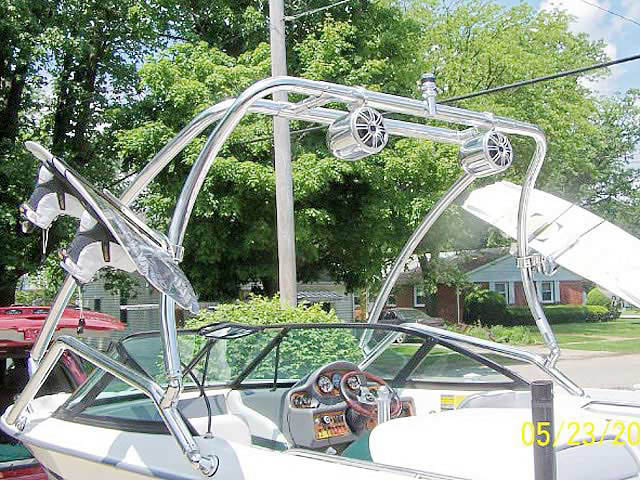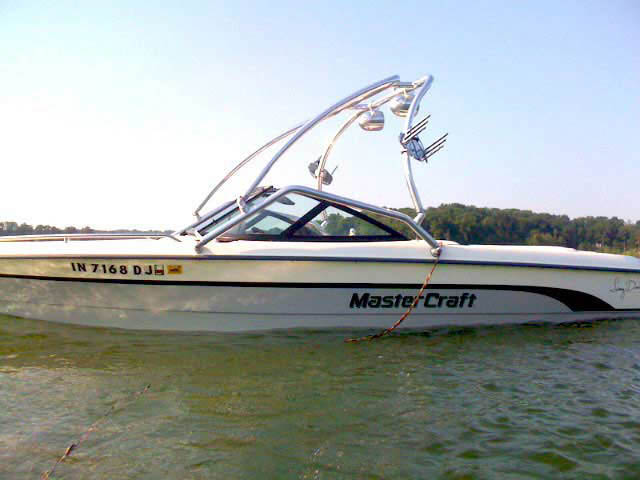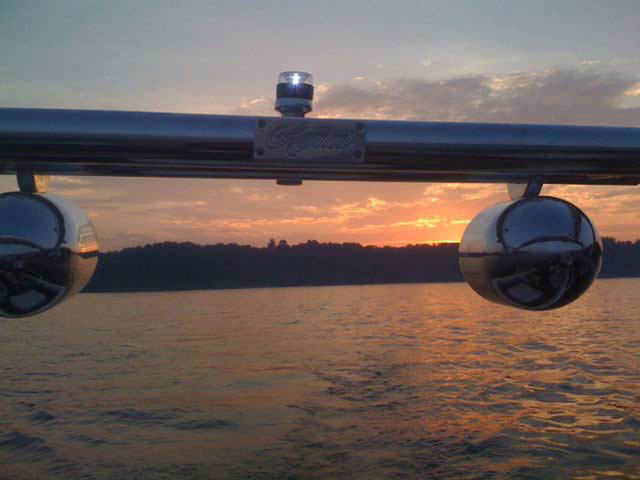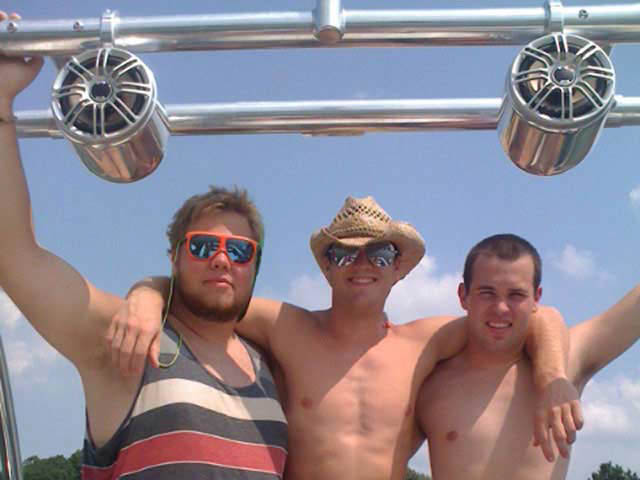 "Just bought it this year and added an Aerial Airborne Wakeboard Tower, 2 board racks, 2 polk db bullet speakers, 1 12' Polk DB subwoofer with the tower speakers and sub bridged with an 1000 W Boss Marine amp."
Taylor Schoen
Oxford, Indiana
United States