2014 Larson Escape
with

F250 Pontoon Tower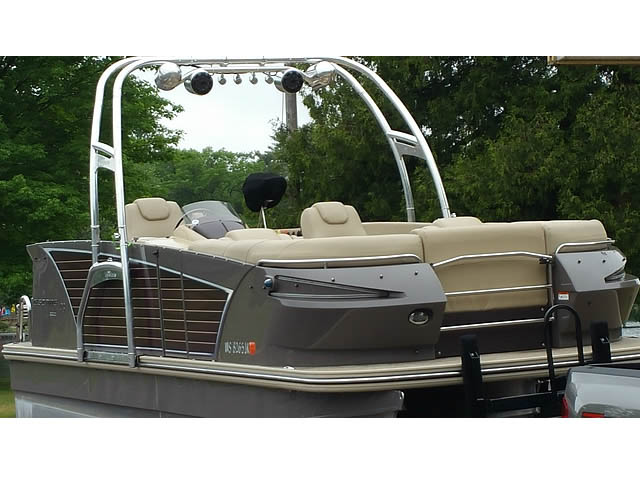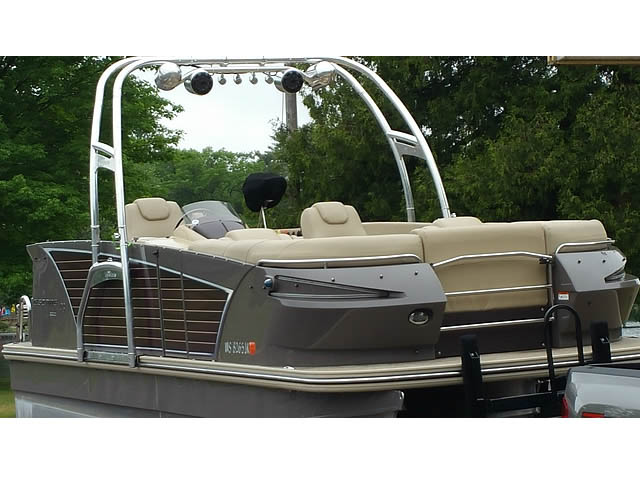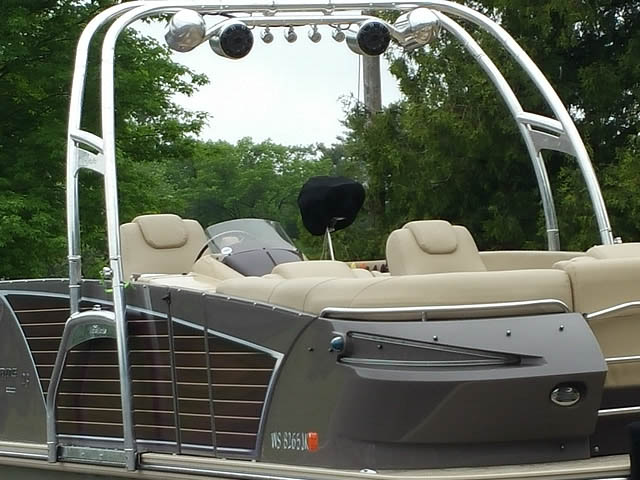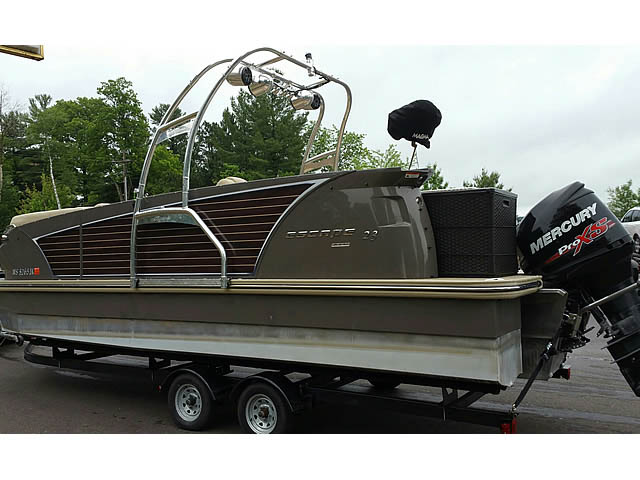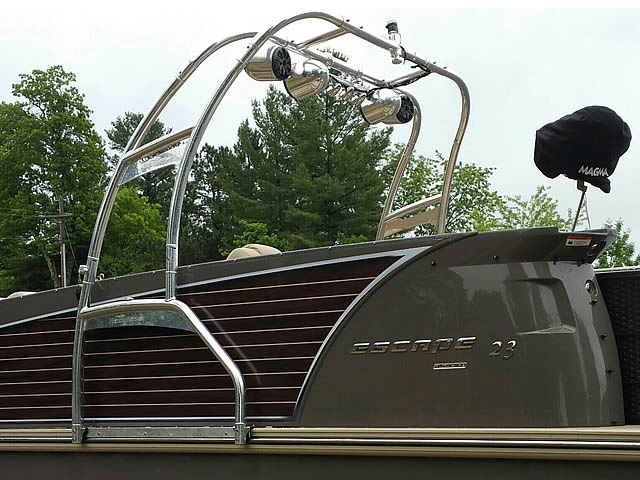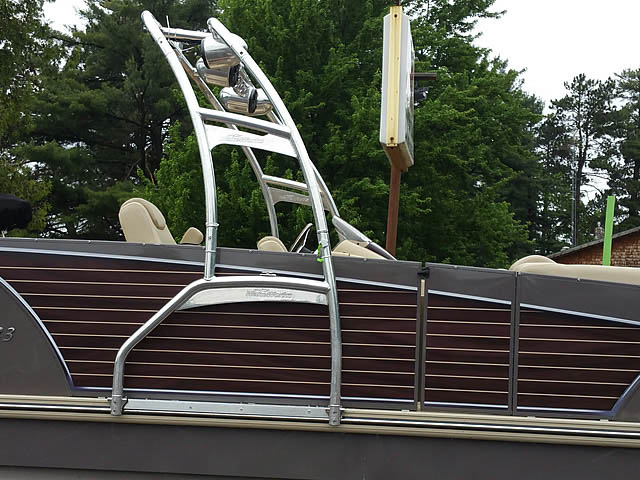 "I put the F250 wakeboard tower on last summer. I was so extremely happy with the ease of pulling skiers. I also installed a new stereo system with wakeboard tower speakers. Everyone surrounded us at the Sandbars to party with us. This year I just ordered the binimi to attach to the tower. I will follow up with you guys on that next. I rate this tower 5 stars for the quality and price in addition to the ease of installation !!!!"
James Koenig
Cameron , Wisconsin
USA
2008 Hurricane Fun Deck
with

F250 Pontoon Tower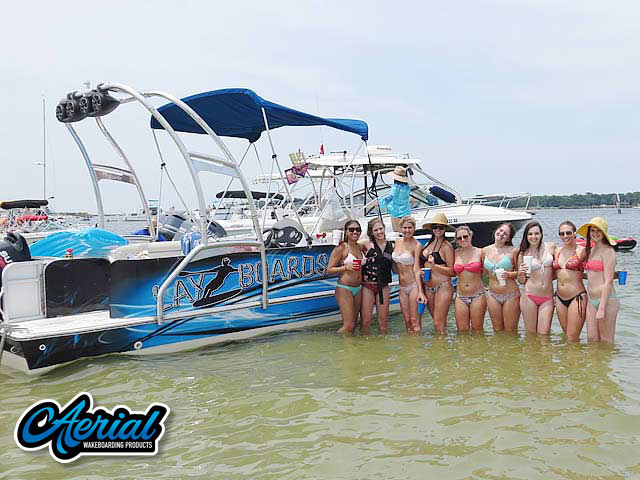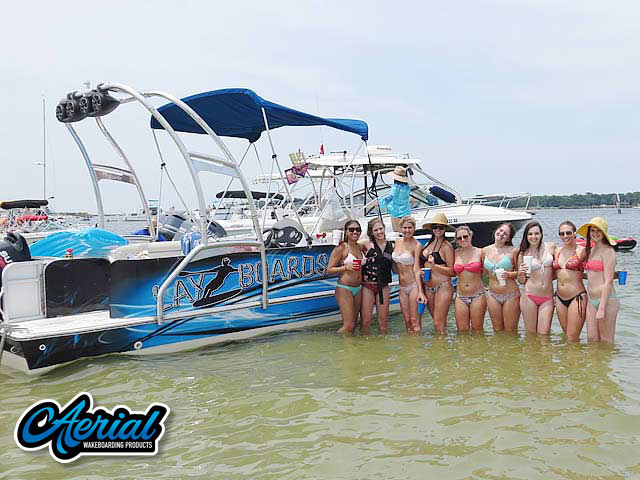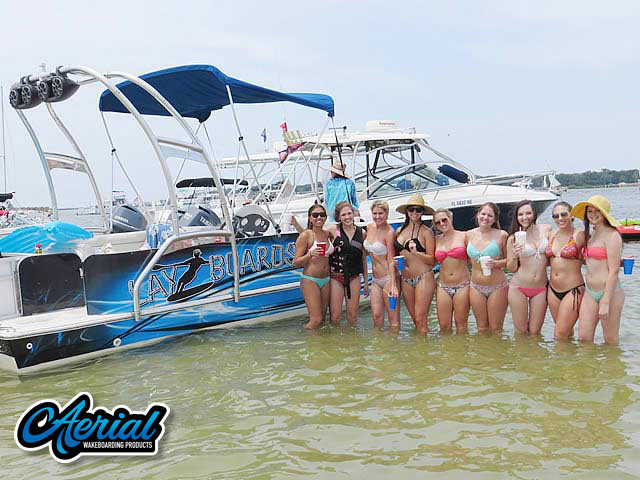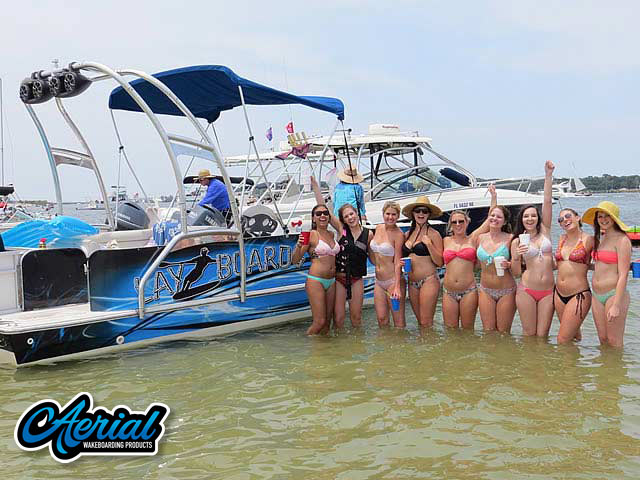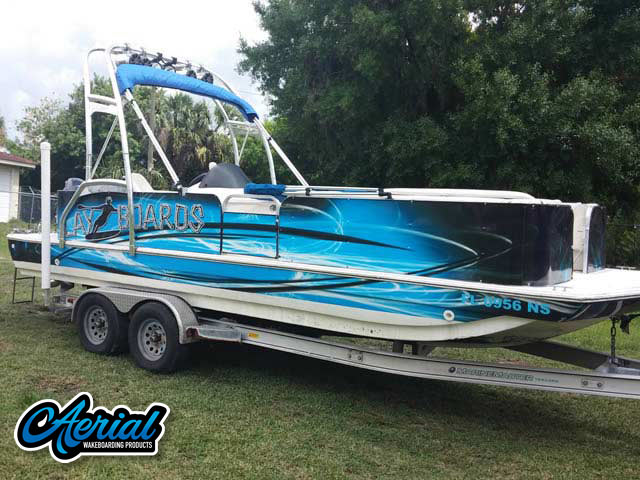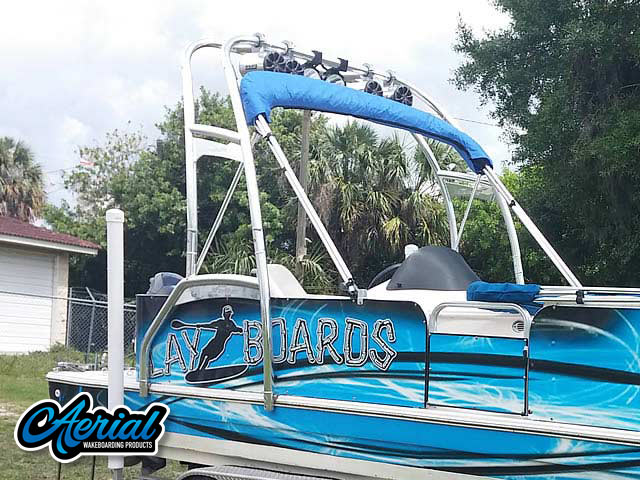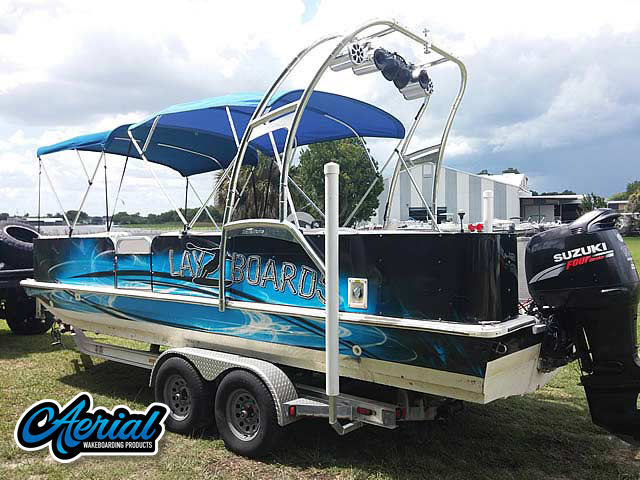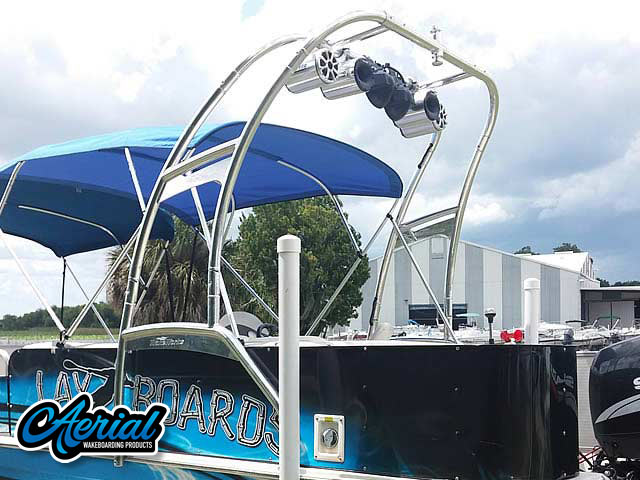 "Tower is massive and looks great with all the accessories I've added."
Leonard Zweck
Port Orange, Florida
United States
2010 Sun Tracker Party Barge 240
with

F250 Pontoon Tower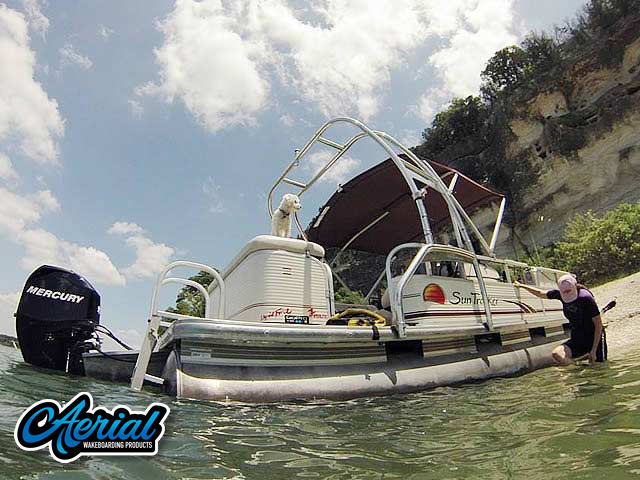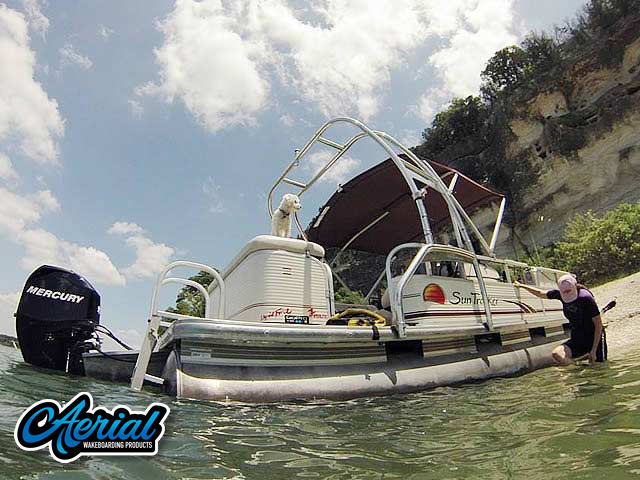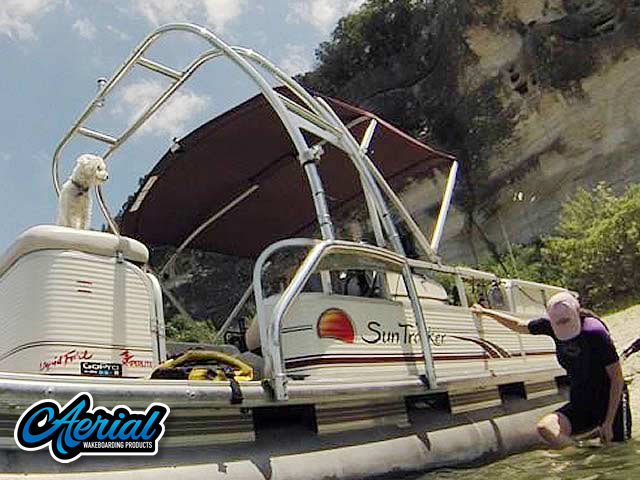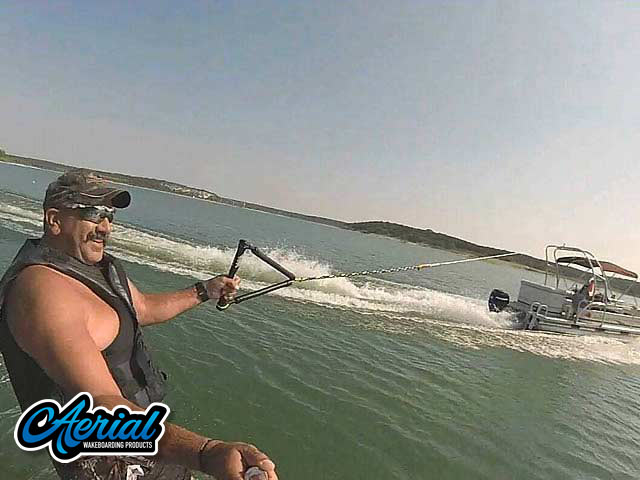 "I love my tower! we use it every weekend and i get ton of questions on it. Of course I am happy to brag on it. Thnk You!"
Michael Benavidez
HUTTO, TEXAS
USA
2014 Sweetwater Pontoon Boat
with

F250 Pontoon Tower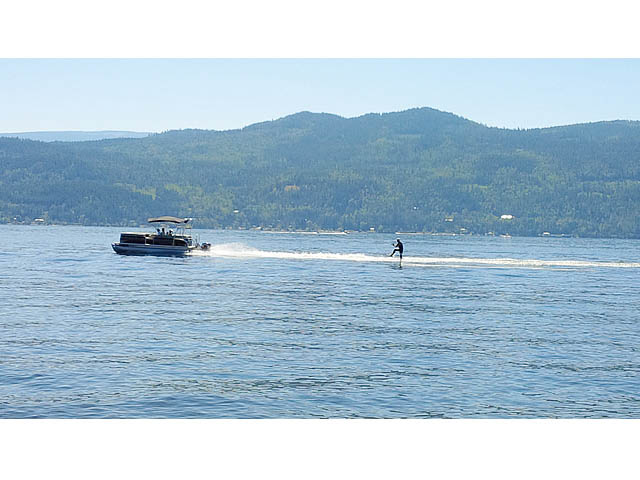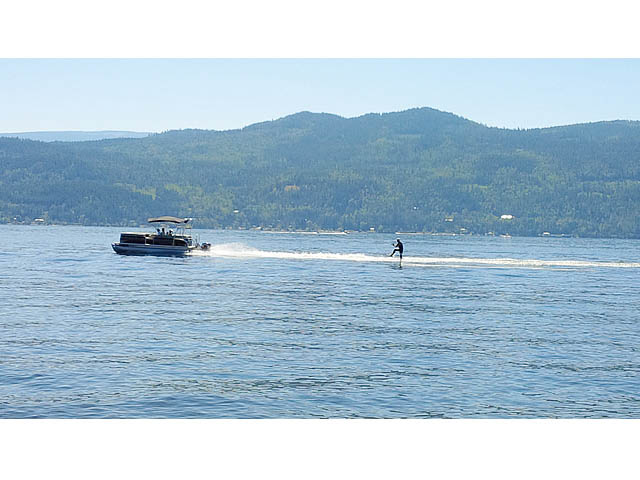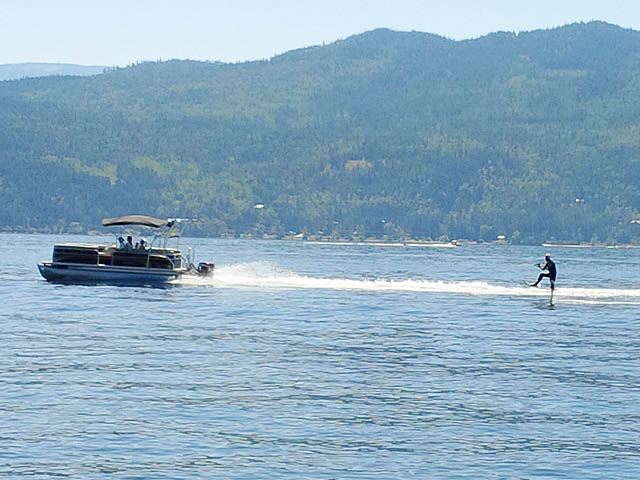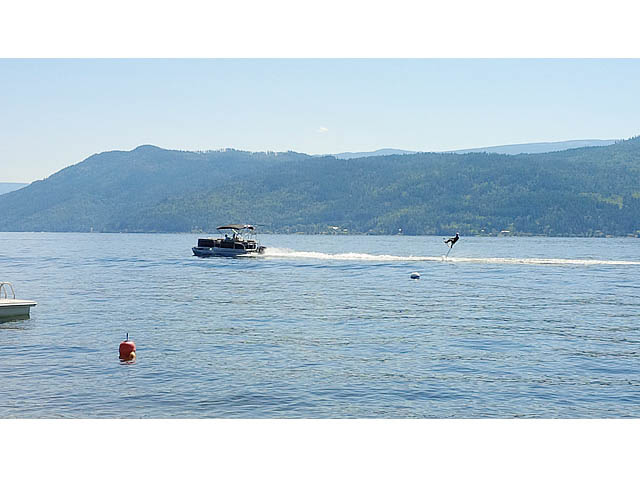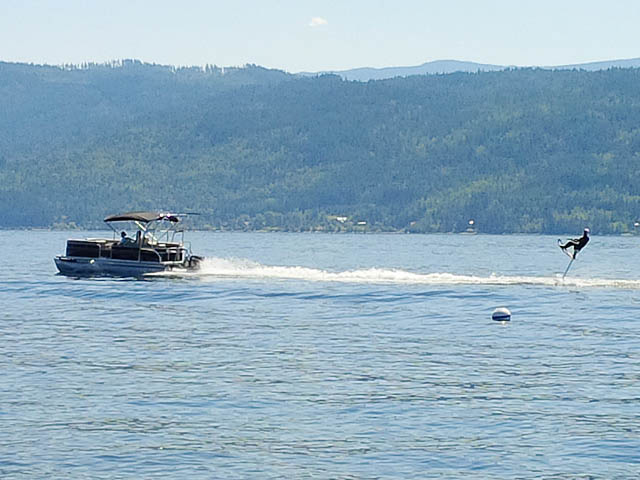 "It's a beautiful tower. Looks awesome on my boat. I love sky Skiing behind it."
Randy Battison
Sun Peaks, BC
Canada
2014 Premier 220 Sunsation
with

F250 Pontoon Tower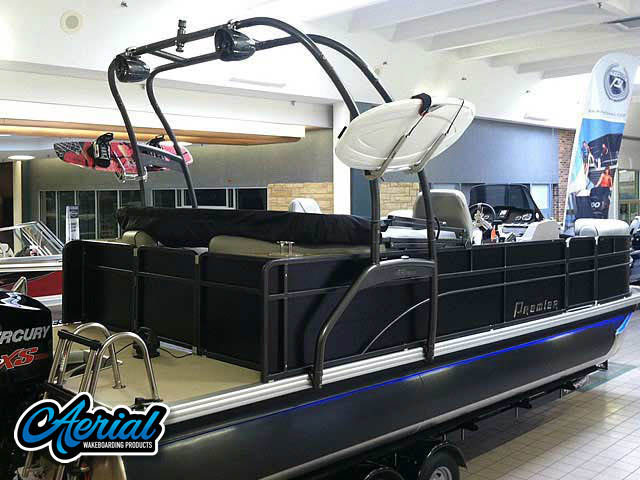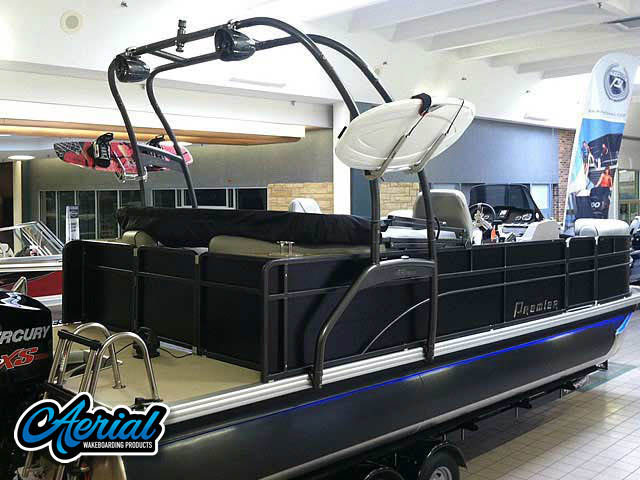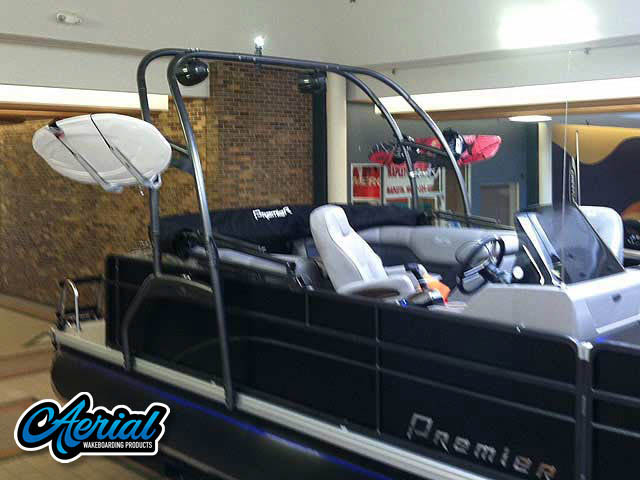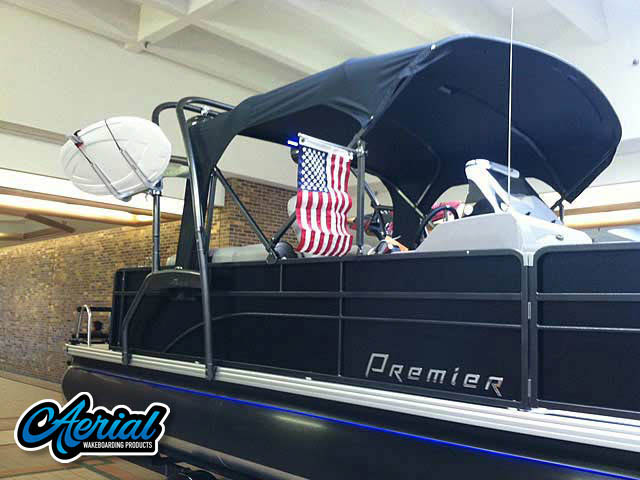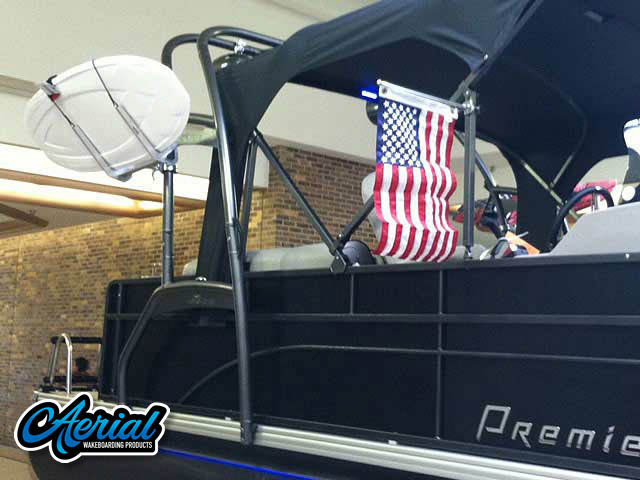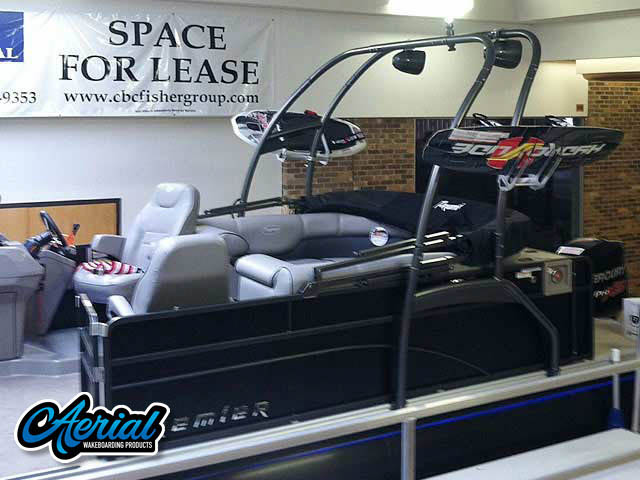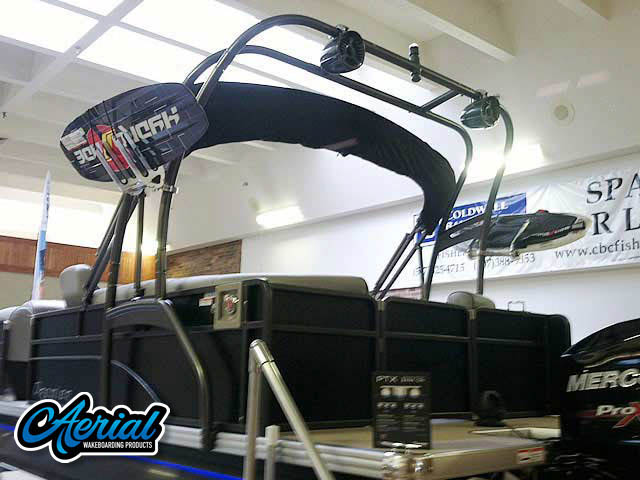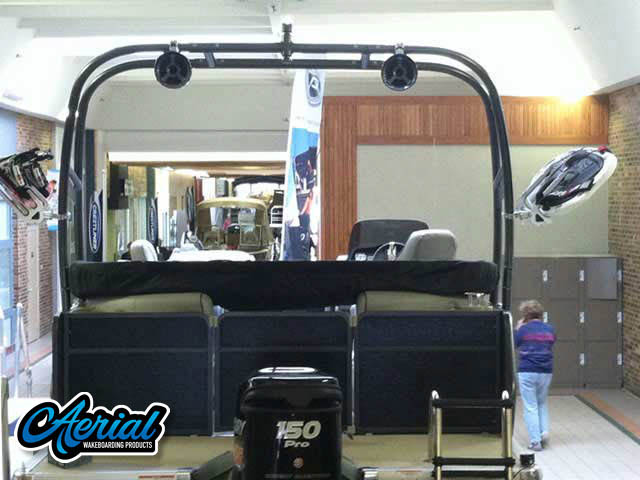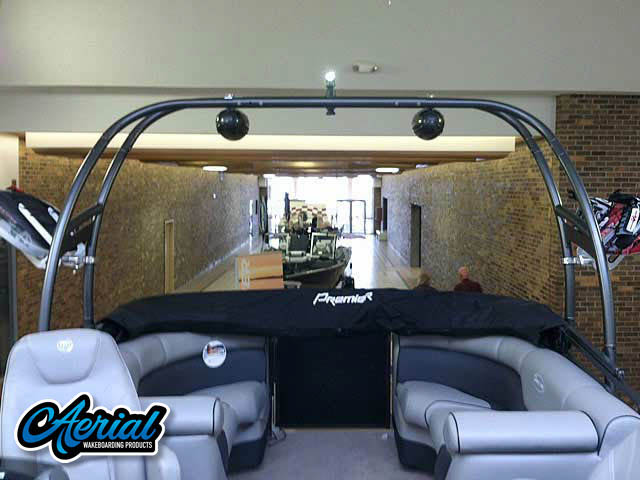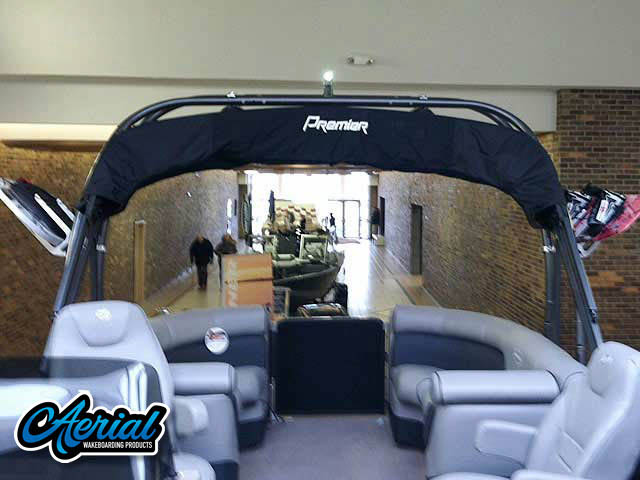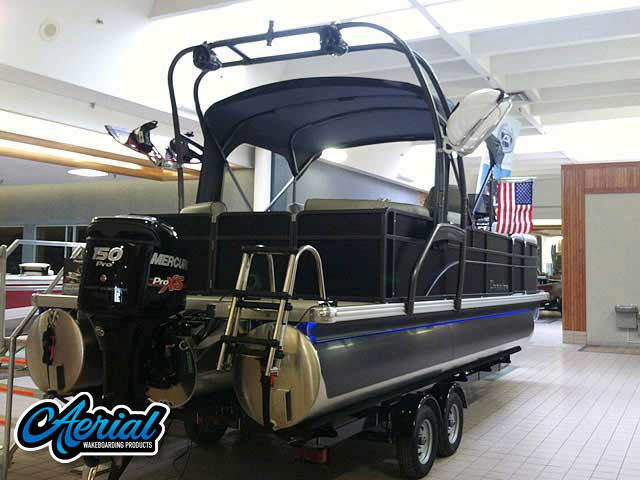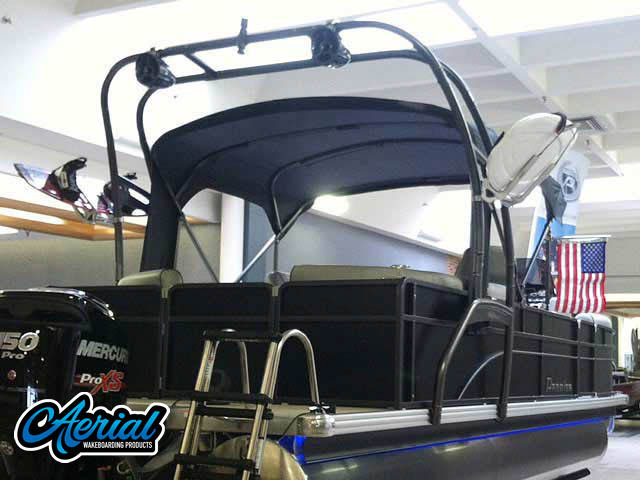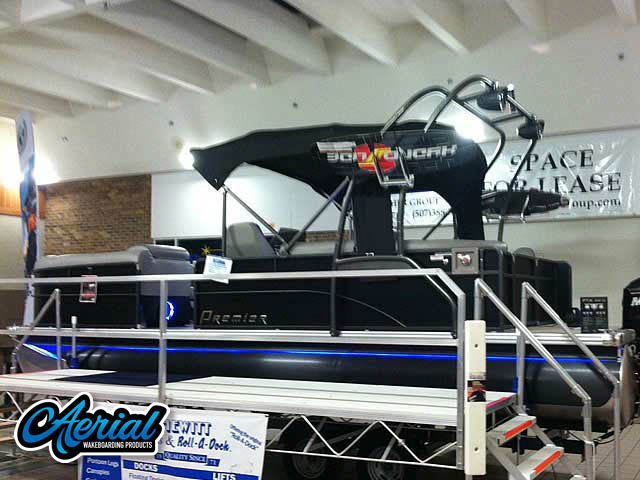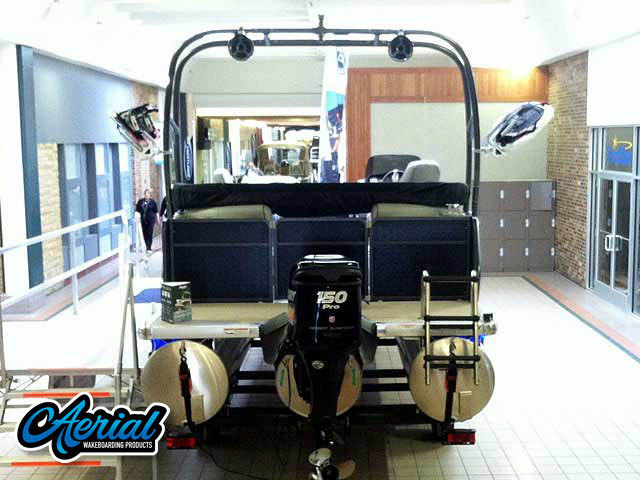 "As a dealer we always want to do something no one else has seen. Came up with the idea of putting a wakeboard tower on a pontoon that no one has seen in Minnesota. We are a week into our boat show and have a ton of people talking and asking where they can get one. I think it is one of the best pontoons around and with being able to still use the bimini top to its full function is a very nice addition."
Adam Annis
Mapleton, Minnesota
US
2000 Bennington 2575LX
with

F250 Pontoon Tower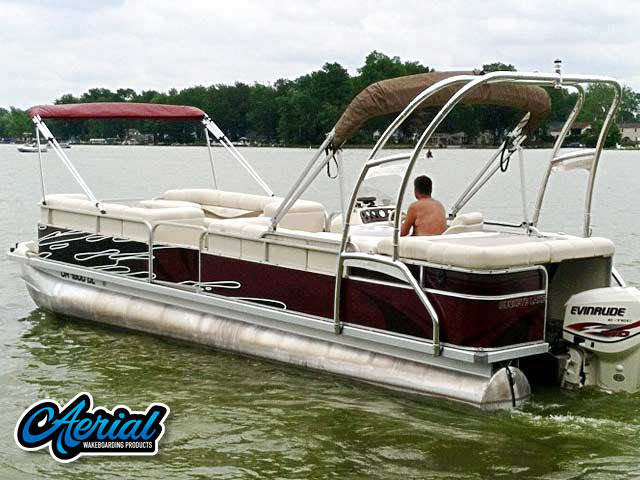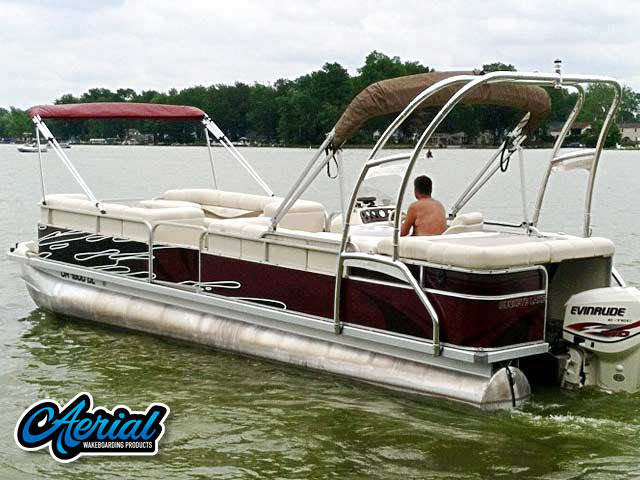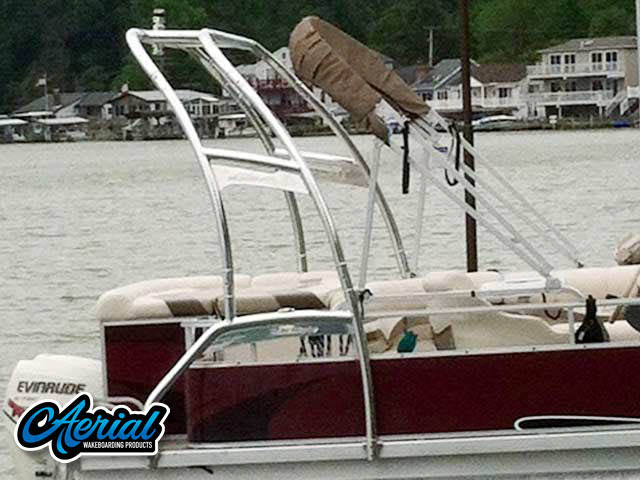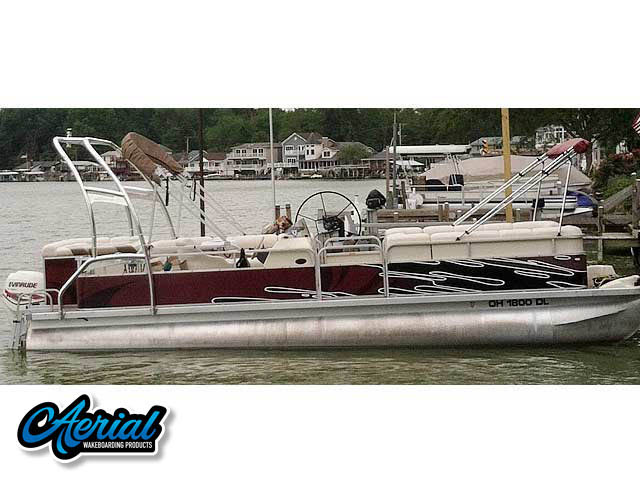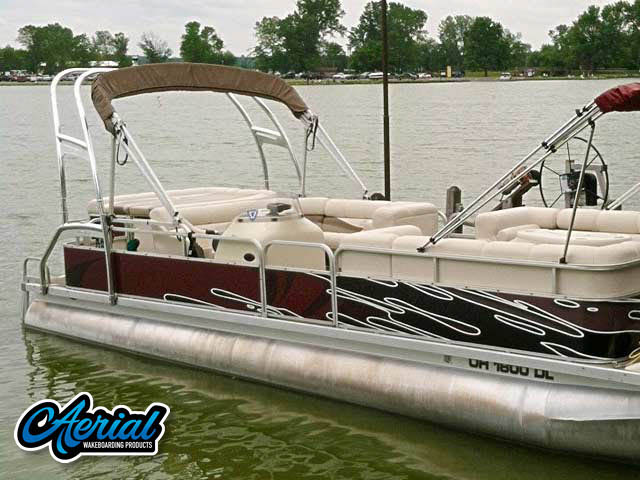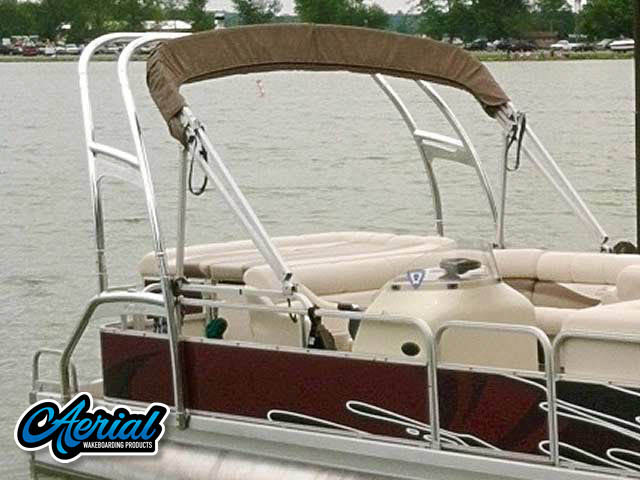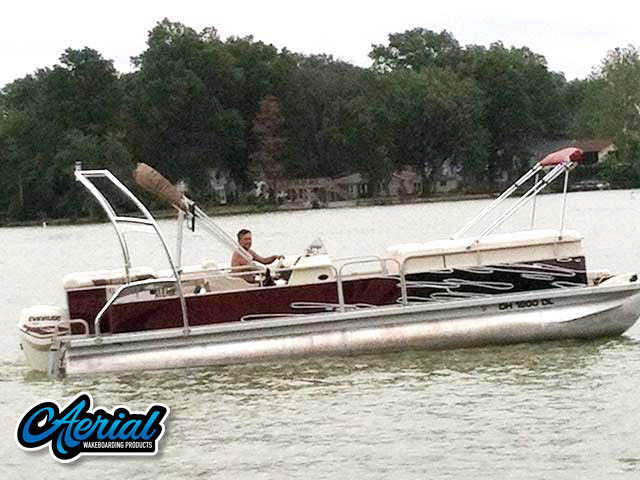 "Great product, easy to install, killer looks."
Brad Smith
Millersport, Ohio
United States
2010 Sun Tracker Party Barge 240
with

F250 Pontoon Tower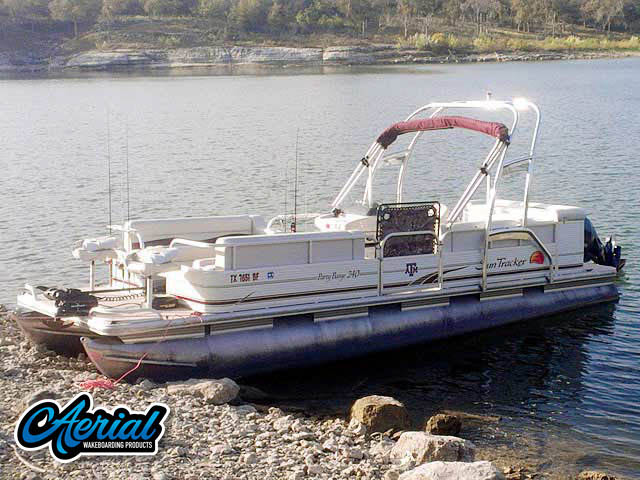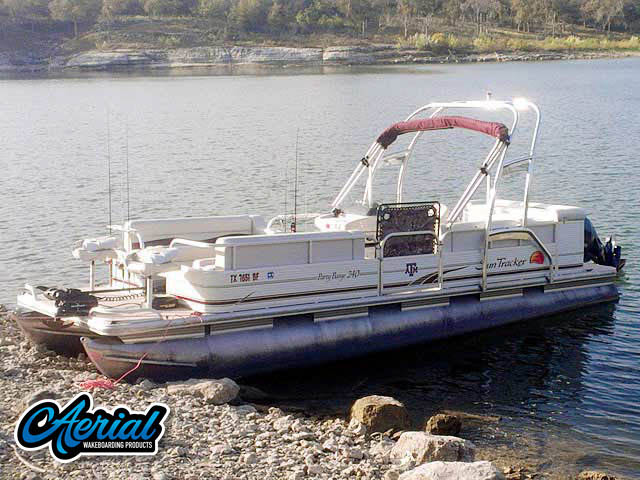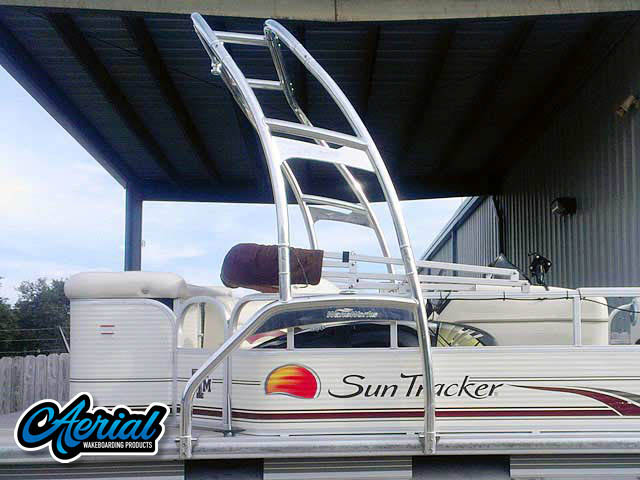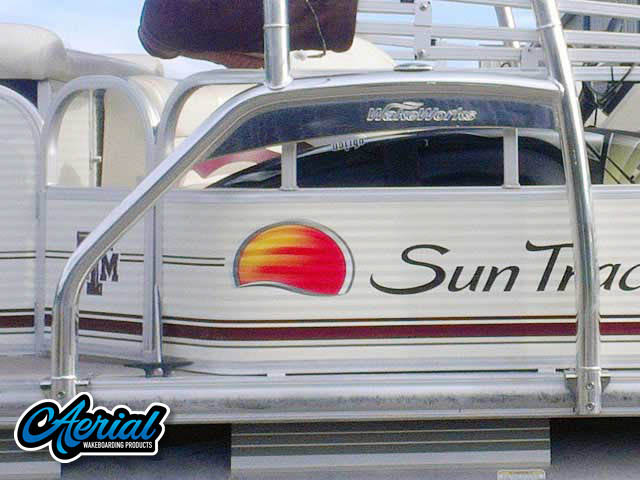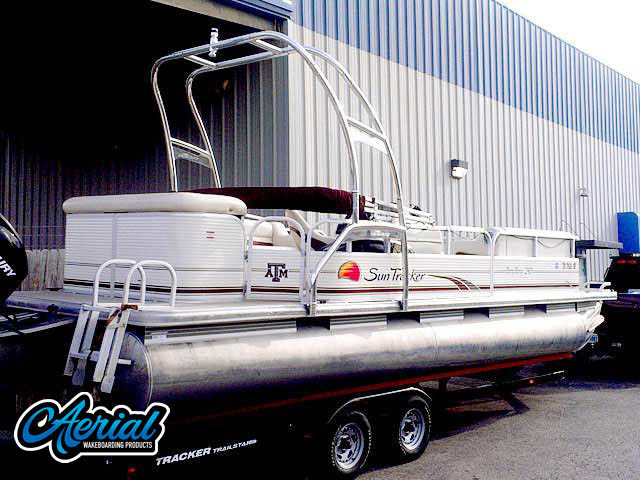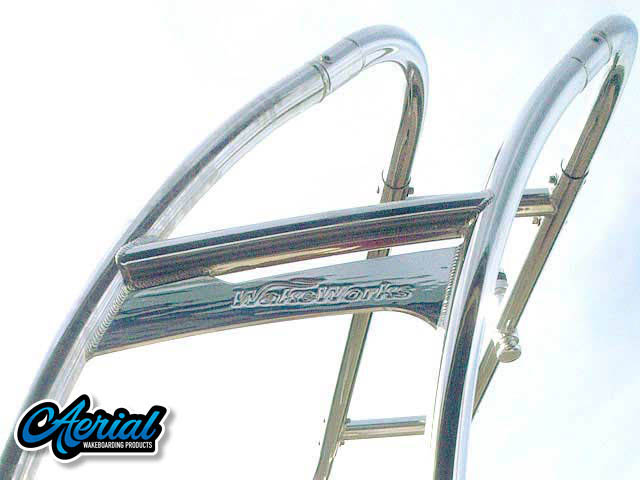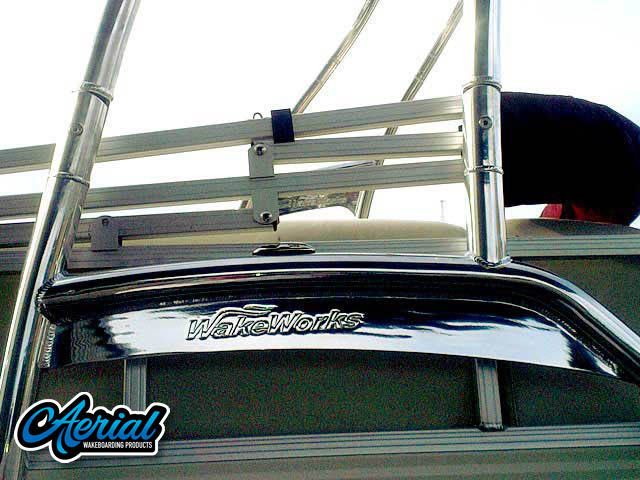 "The Aerial WakeWorks tower looks great on our Pontoon. Just had it installed about two weeks ago and can not wait to try it out. Thank You fellas very much!"
Michael Benavidez
Hutto, TX
United States
2001 Crestliner 2485 lsi
with

F250 Pontoon Tower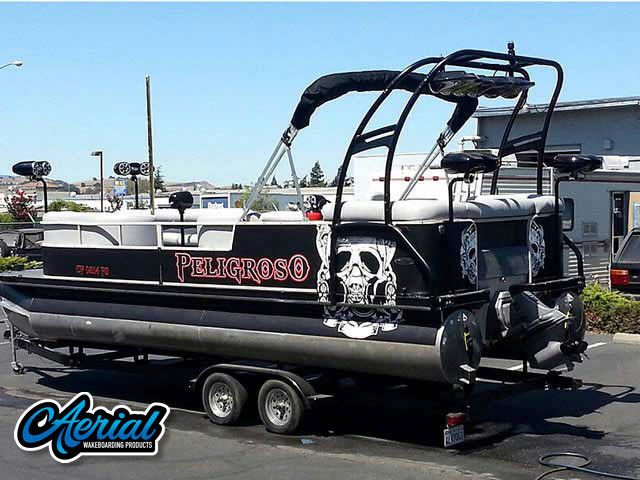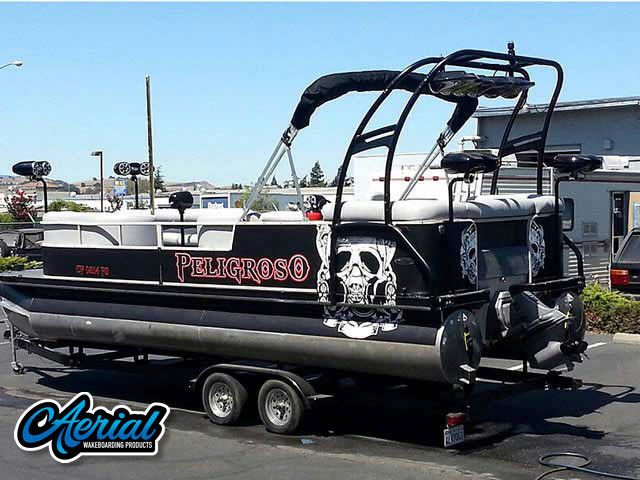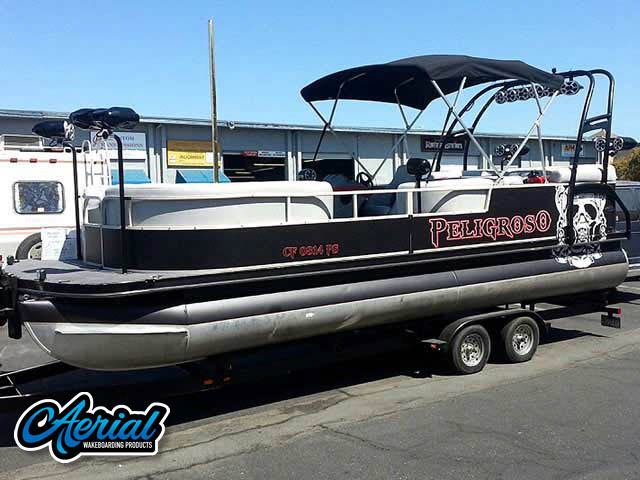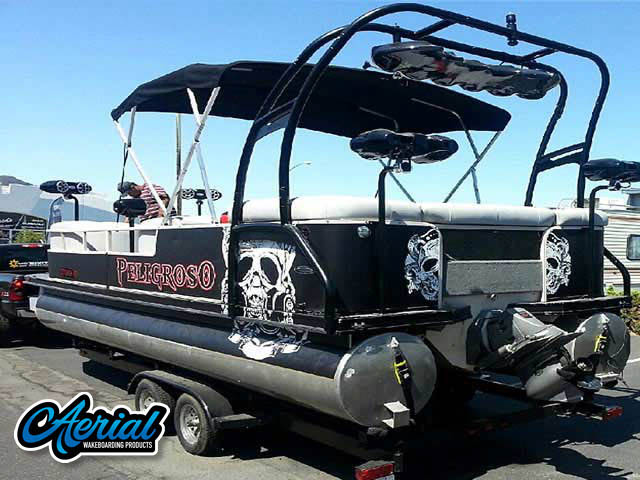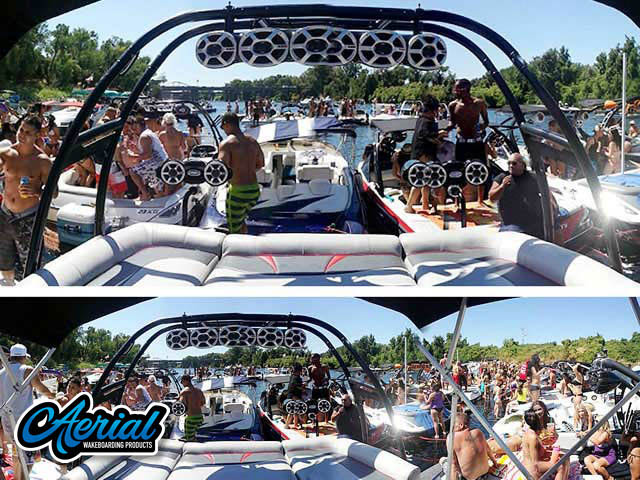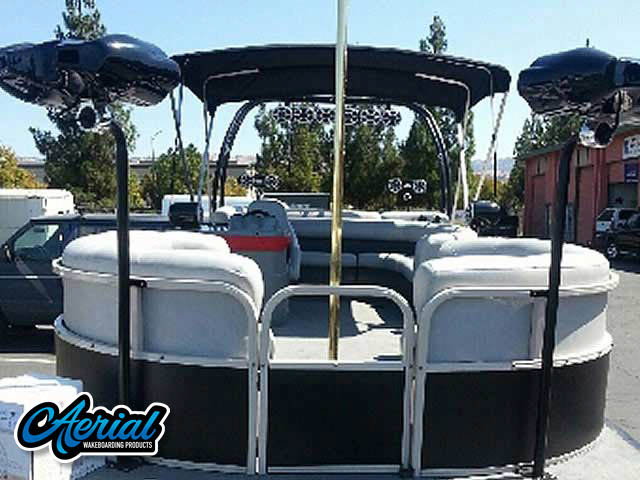 "The speaker enclosures look great. And the F250 pontoon tower completed my boat"
Andres Valencia
San Jose, CA
United States
2006 Sunchaser 8524CR, 90EFI Mercury 4stroke
with

F250 Pontoon Tower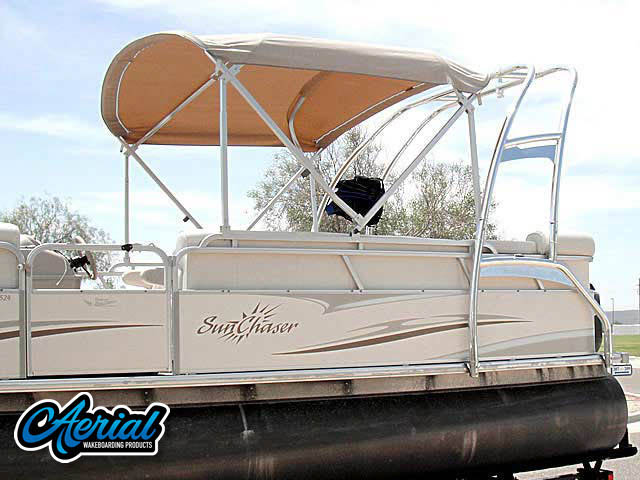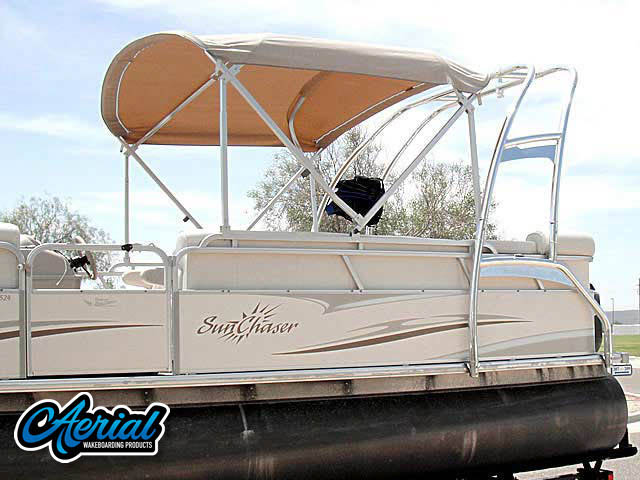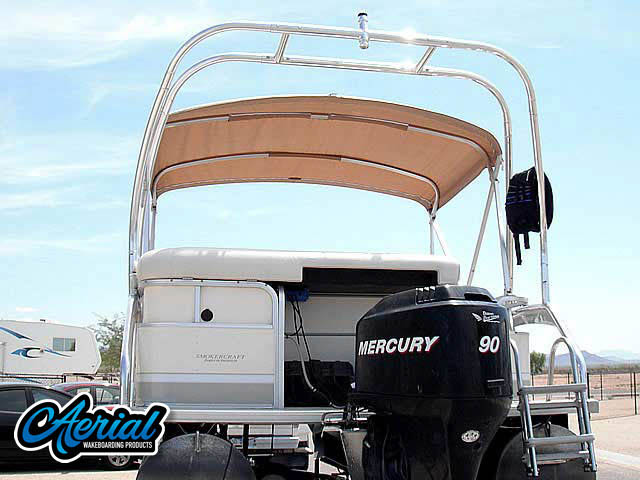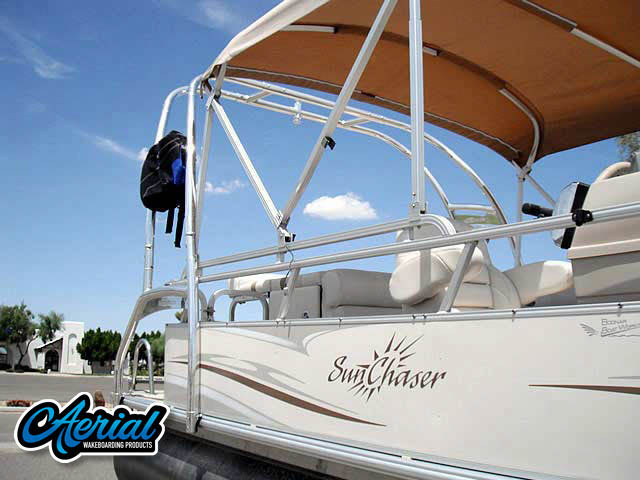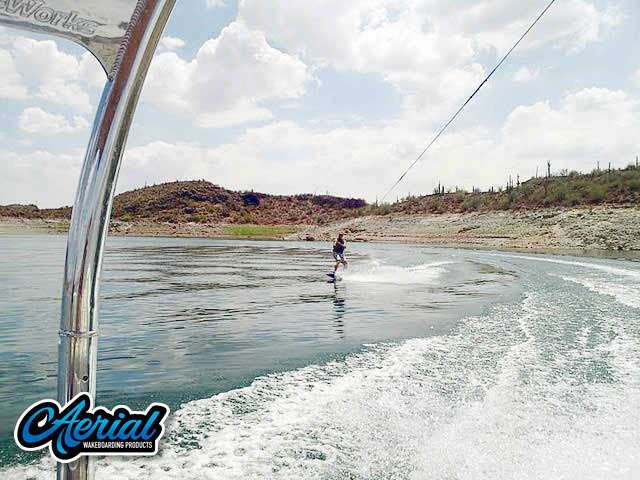 "This was a great investment for my 24' pontoon, I can't say enough good things about it. Your customer service department was very helpful as well."
Adam Des Jarlais


2012 Godfrey AquaPatio Coastal Edition
with

F250 Pontoon Tower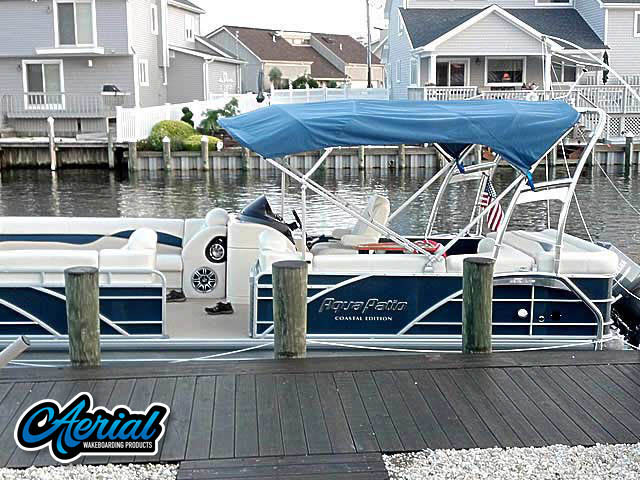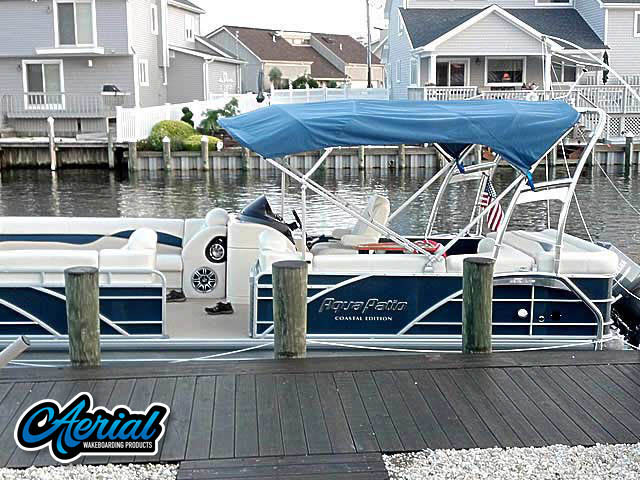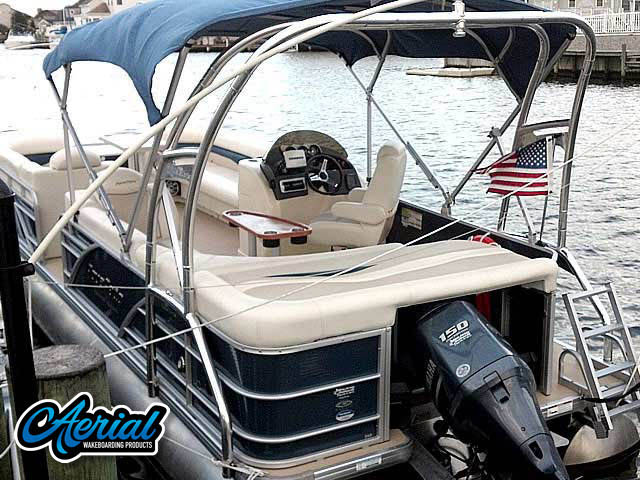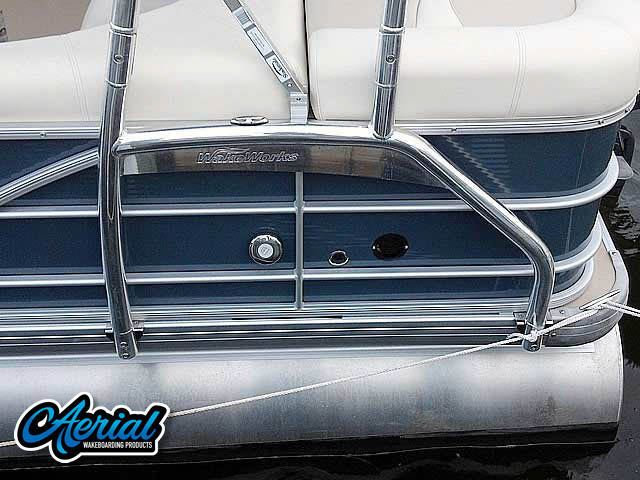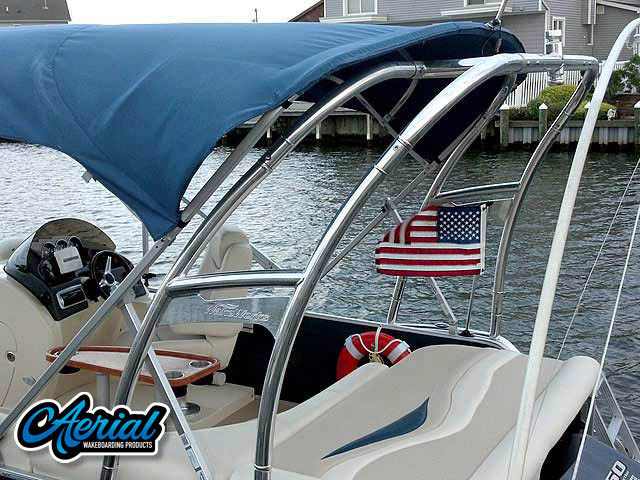 "Looks great real nice tower, the job came out great. Bimini needed to modified, ordered a few extra parts, looks great. Little bit of work but looks hot on my brand new boat."
Fredrefrig Westphalen

United States
Crestliner
with

F250 Pontoon Tower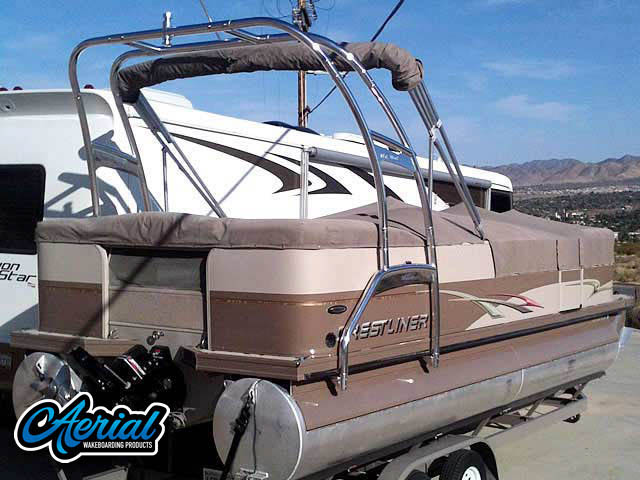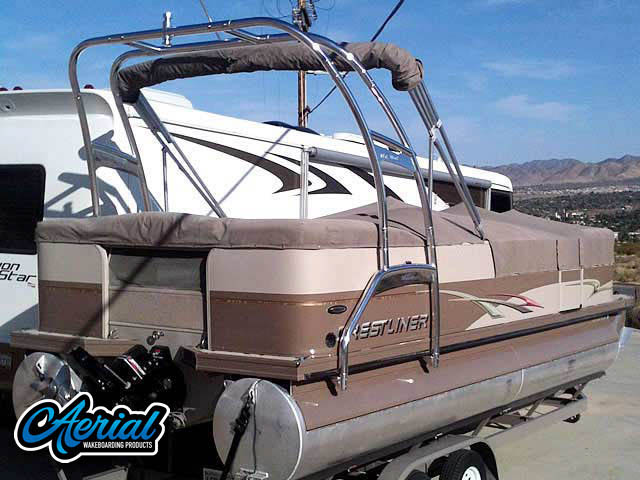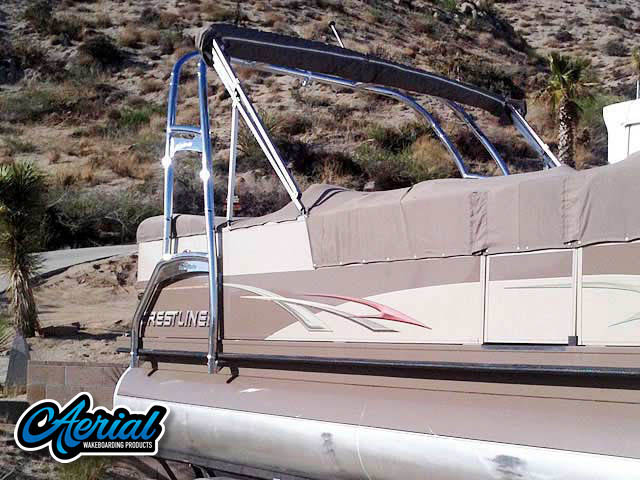 "I have looked for a long time for a tower specifically made for a pontoon boat. It took me and my wife a Saturday to install, following the instructions provided. It was a straight forward installation and it looks great. Took it to the lake and I could not ask for anything better. I know a lot of folks don't think of a pontoon boat as something to ski/wakeboard behind, but with the wide platform and a boat which hits 40 mph, what else would anybody need. Awesome product and I foresee many more going out the doors."
Ken McCarthy
Yucca Valley, California
United States