1994 Mariah 202 Shabah
with

Ascent Tower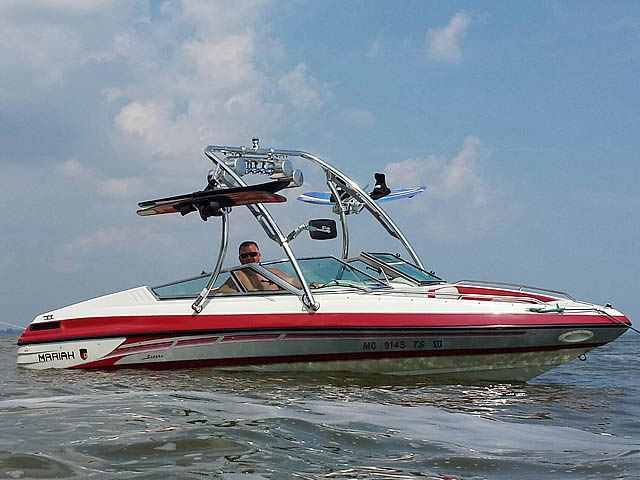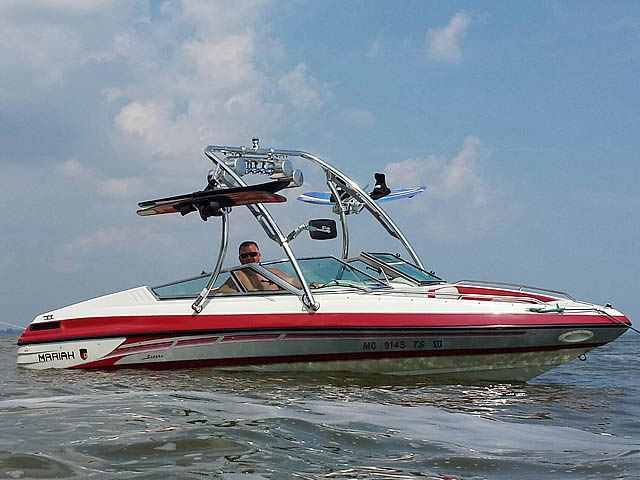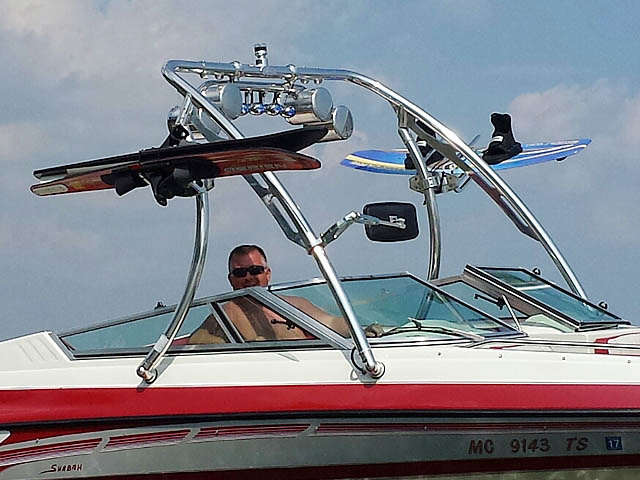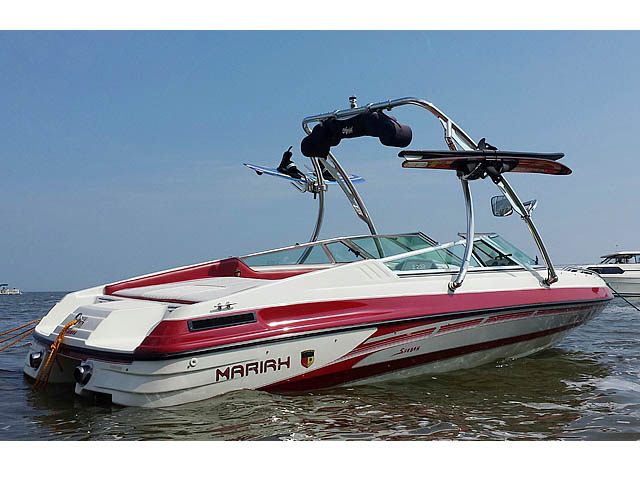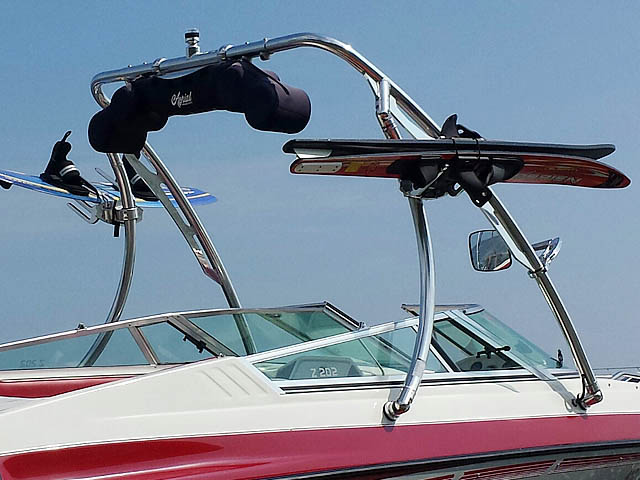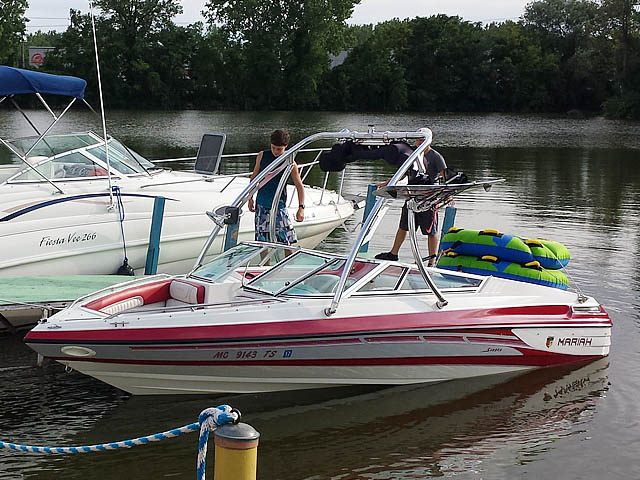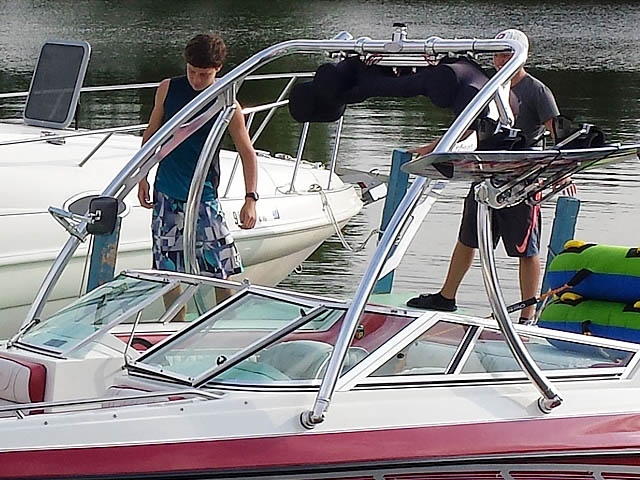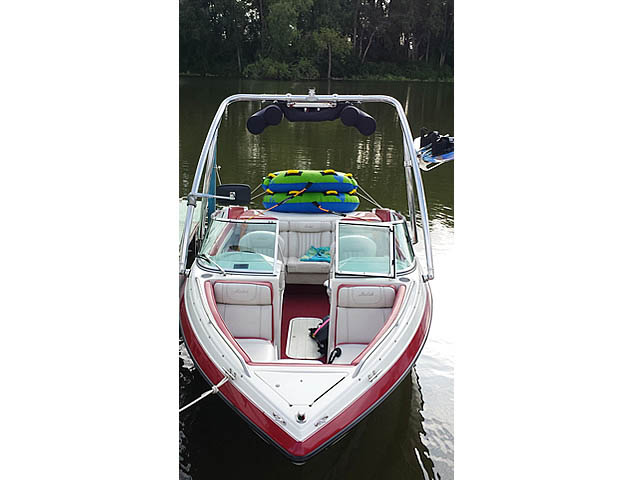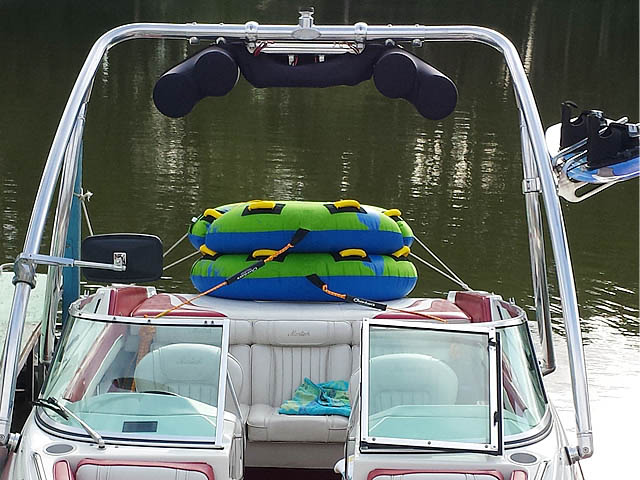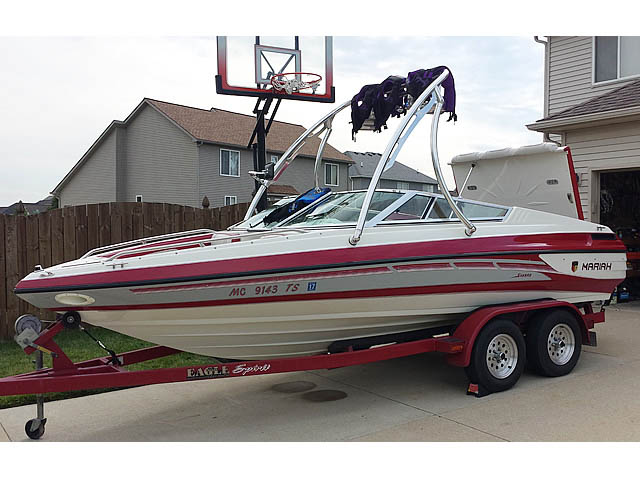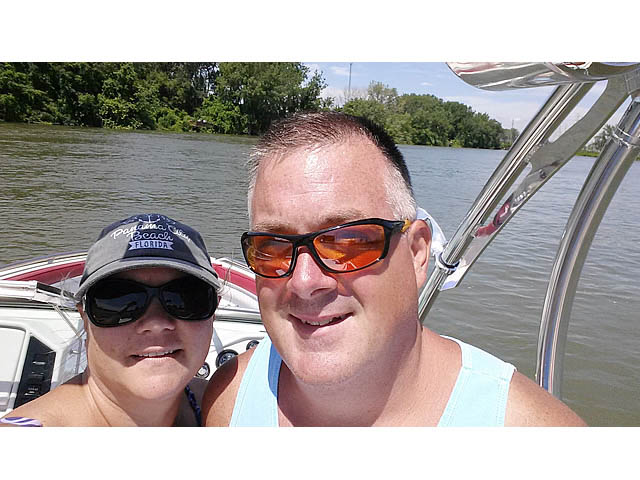 "I purchased my Ascent Tower (with speaker / light-bar combo, and numerous other accessories) in late 2014. I installed the tower in the summer of 2015. I must say, the installation was a breeze. The tower looks great and my kids like wake boarding from the tower alot better than from directly tied to the boat. The pricing was great, the customer service was EXCELLENT, and shipping went smoothly.

I researched quite a few brands before ordering and I will admit, I was nervous to purchase the Aerial Ascent tower in comparing the numerous MUCH higher priced brands out there and I am 100% satisfied with this investment.

Thank you for "dressing up" my boat and making the project a success.

The Myers Family"
Jeff Myers
Monroe, Michigan
USA
2008 Bayliner 185
with

Ascent Tower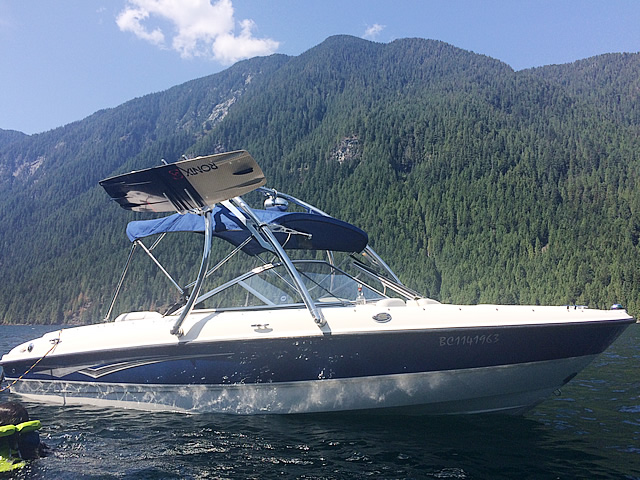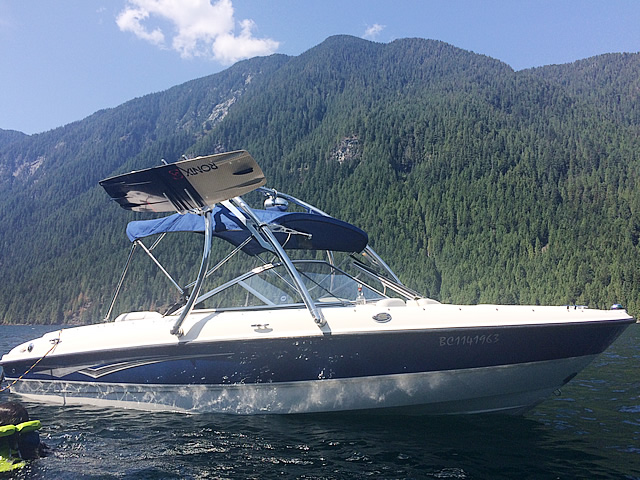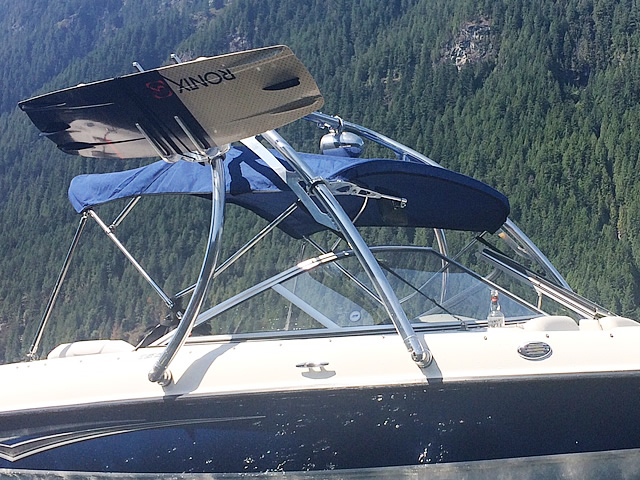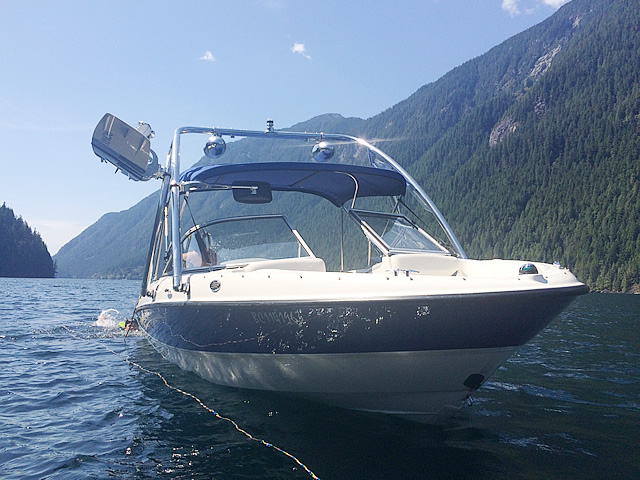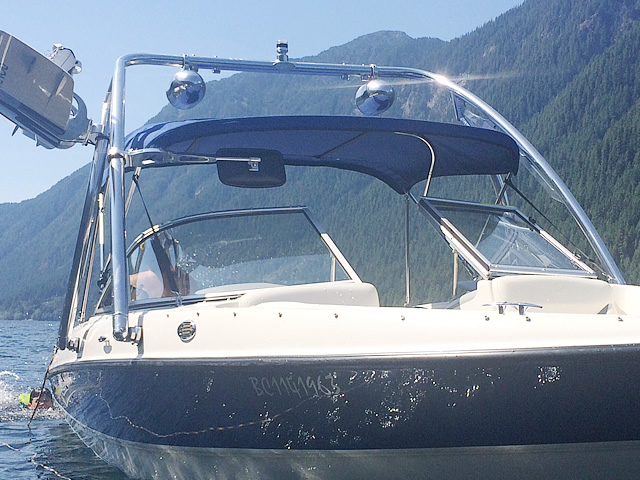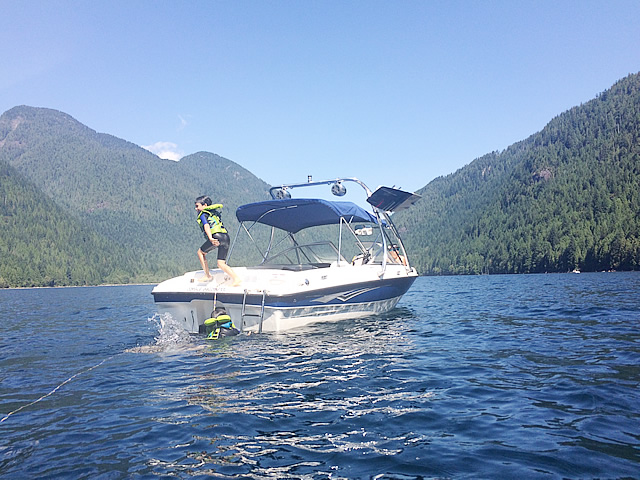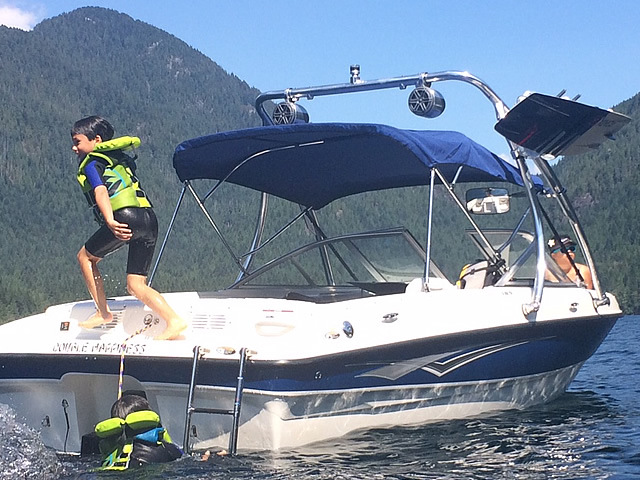 "The Aerial tower has been a great addition to our boat. It performs very well and makes our boat look awesome. The JL speakers sound great too!"
Justin Gregor
Surrey, British Columbia
Canada
1998 Bayliner 185 Capri
with

Ascent Tower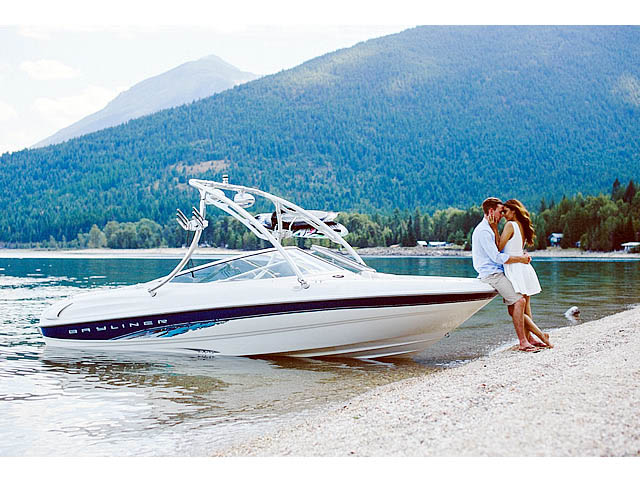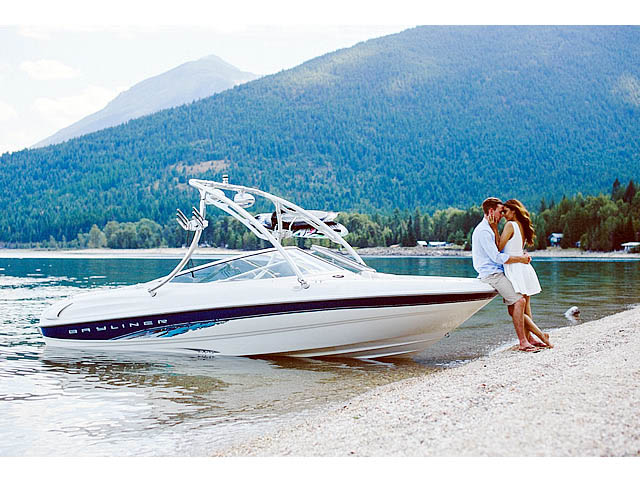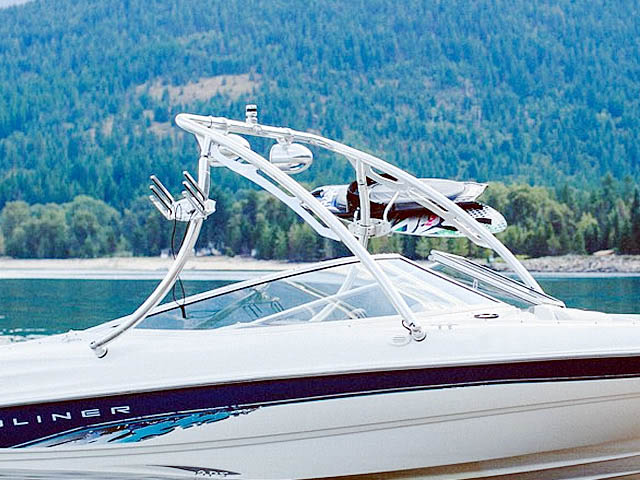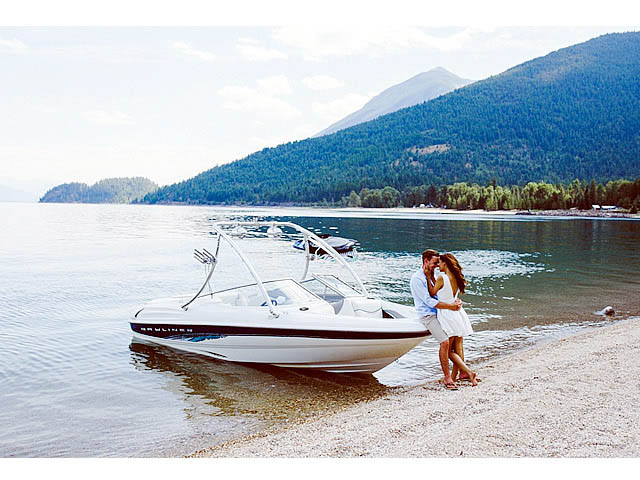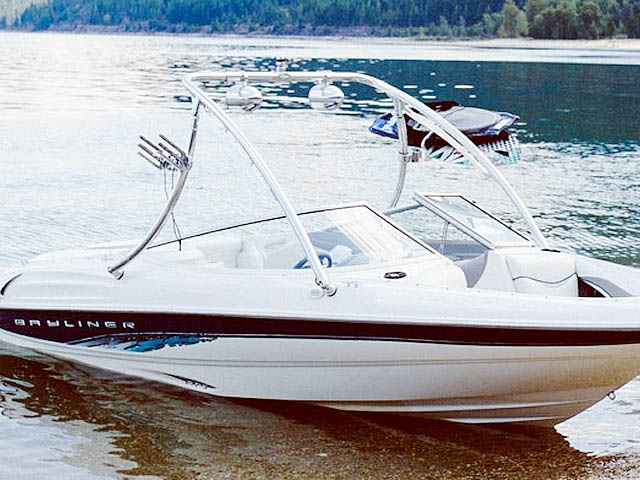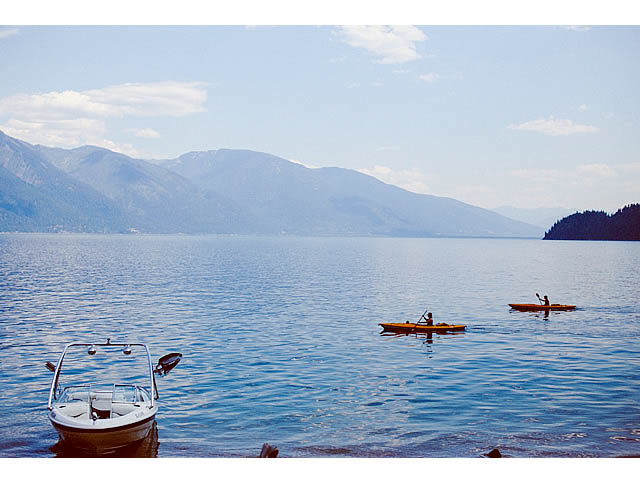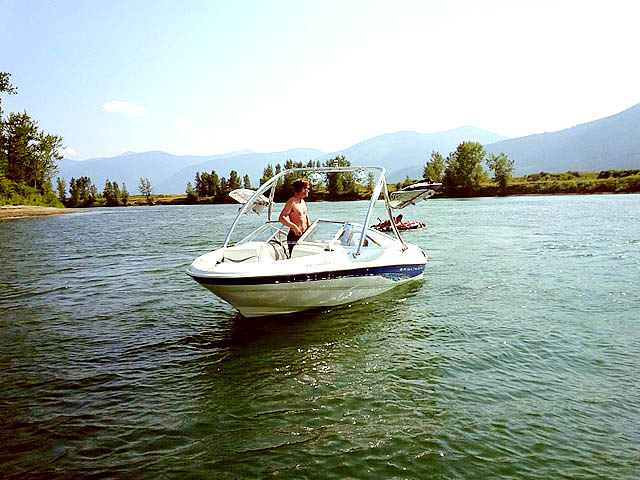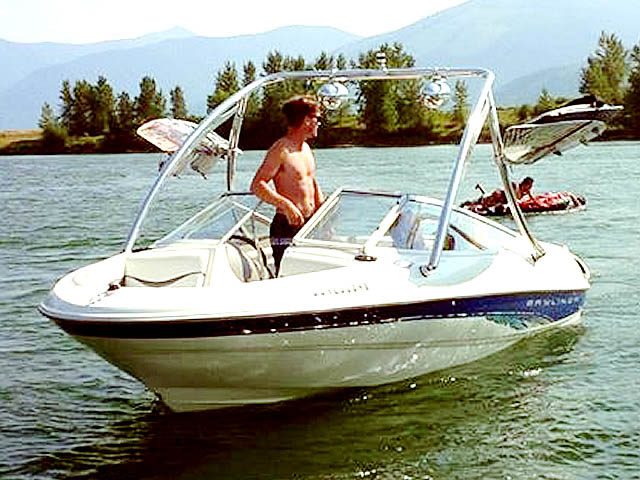 "AWESOME!! Super happy! Works great and was really easy to install"
Peter Martin
Creston, BC
Canada
Four Winns
with

Ascent Tower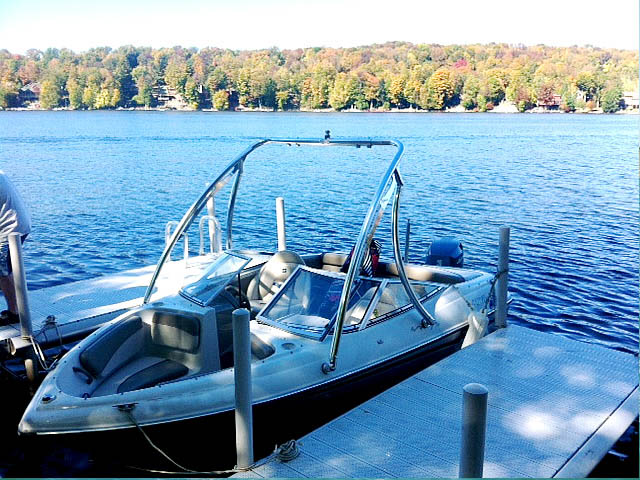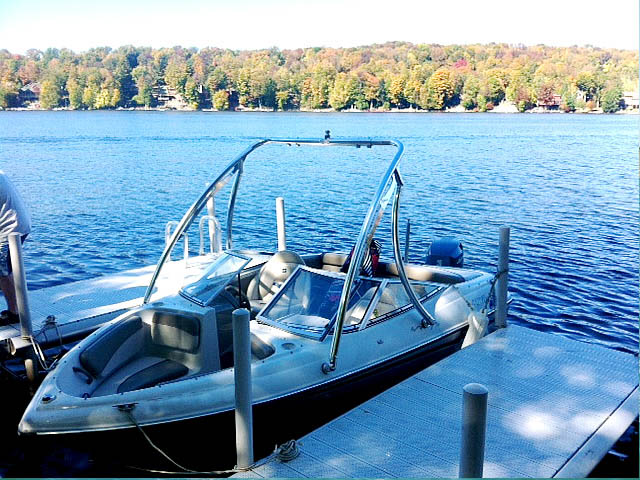 "Love the look and it rides great."
Jeremy Rosenberg
Parkville, Maryland
USA
1998 Malibu Response lx
with

Ascent Tower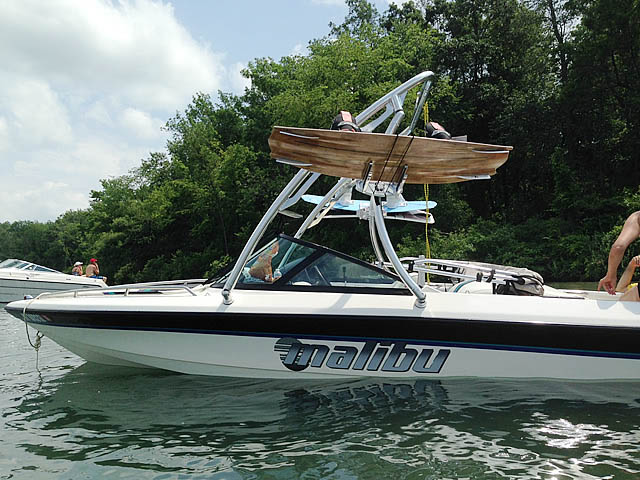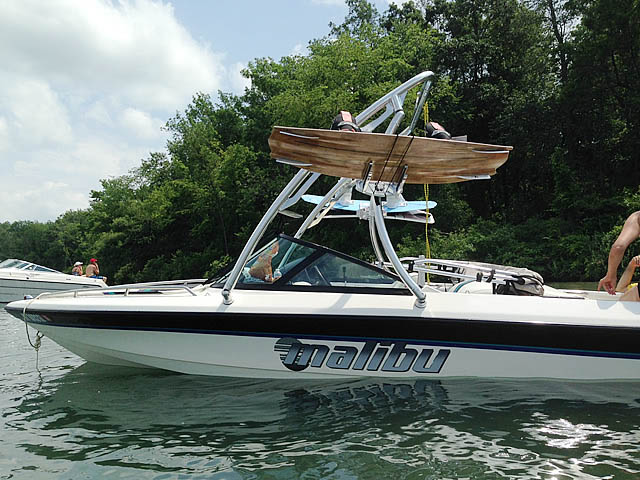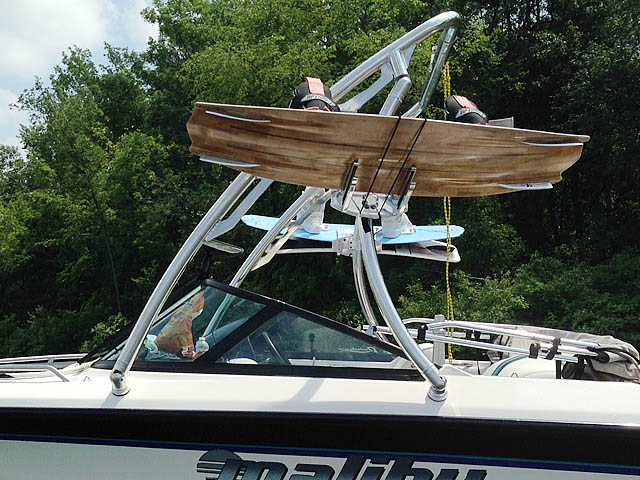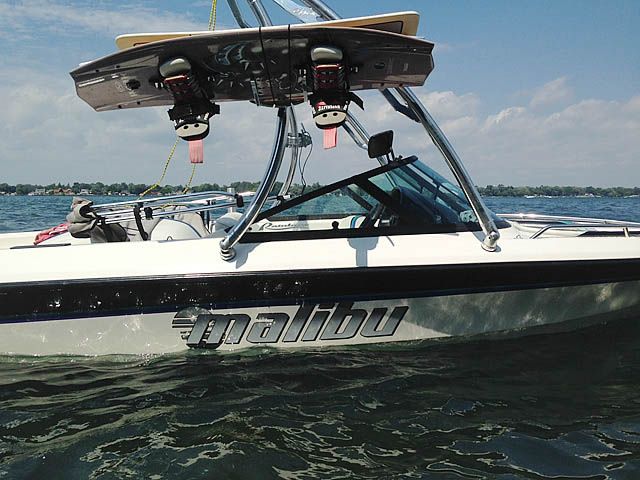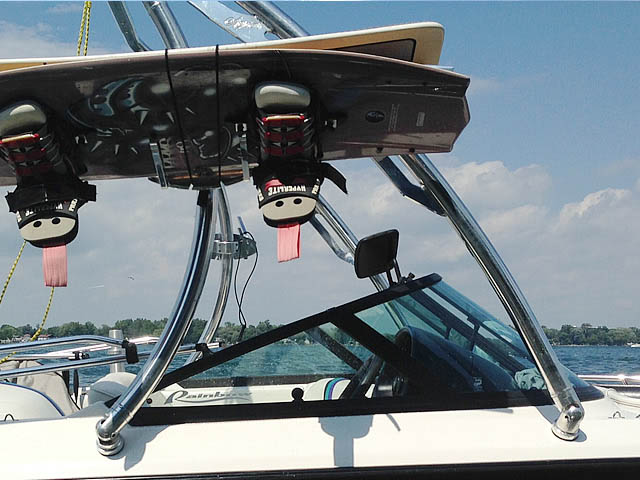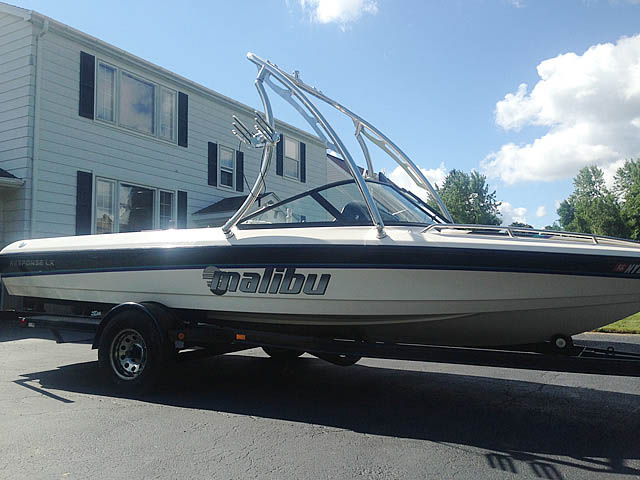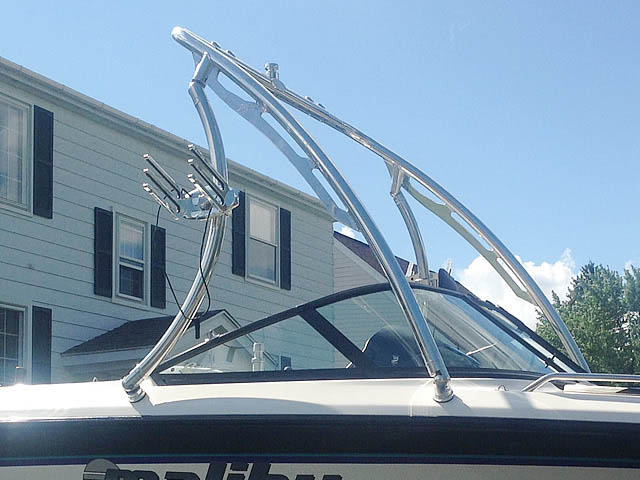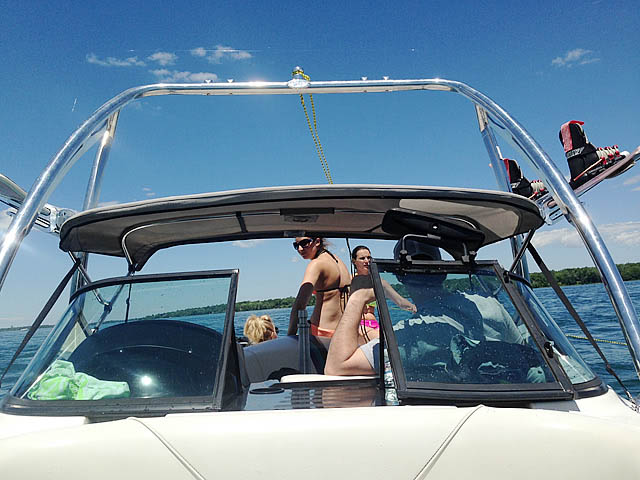 "Very happy with my ascent tower easy install polish looks great. Very easy to fold down. I am pleased with my purchase I got tower speakers and racks for under 1000"
Evan Laczi
Williamsville, New York
USA
2003 Bryant 214
with

Ascent Tower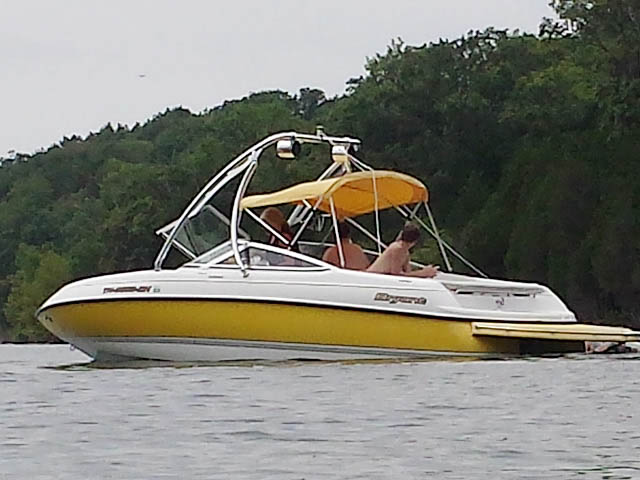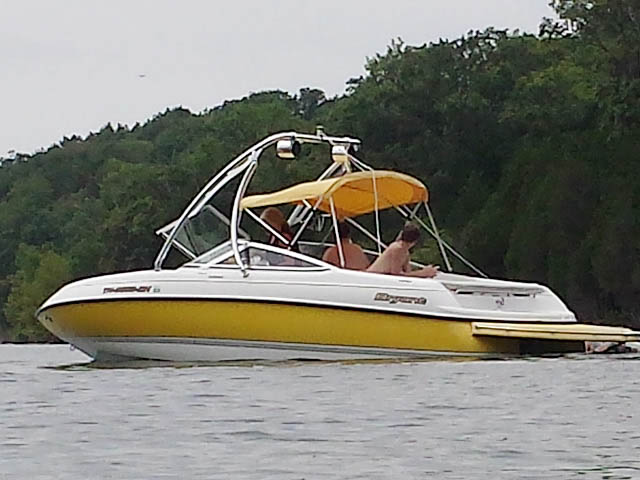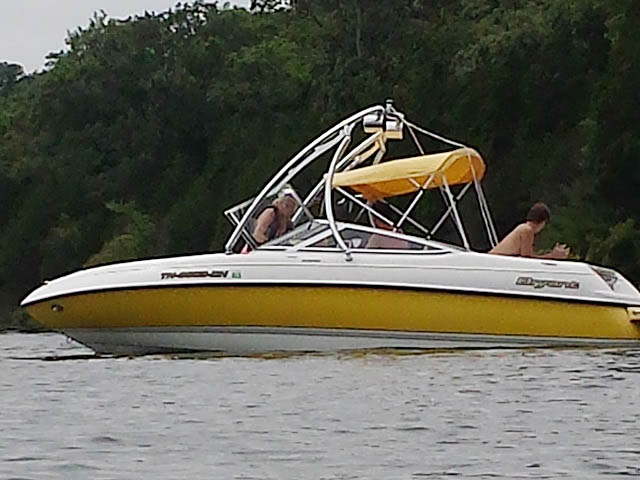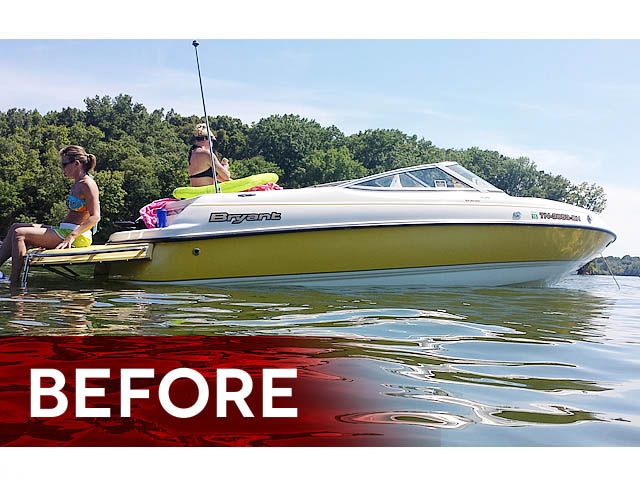 "VERY VERY VERY SATISFIED! My boat looks awesome with the tower addition! Customer service representatives were always overly accommodating. My experience with Aerial was a positive one and I will recommend to friends!"
Sarah Smith
Murfreesboro, TN
37128
1992 Regal Valanti 200 bowrider
with

Ascent Tower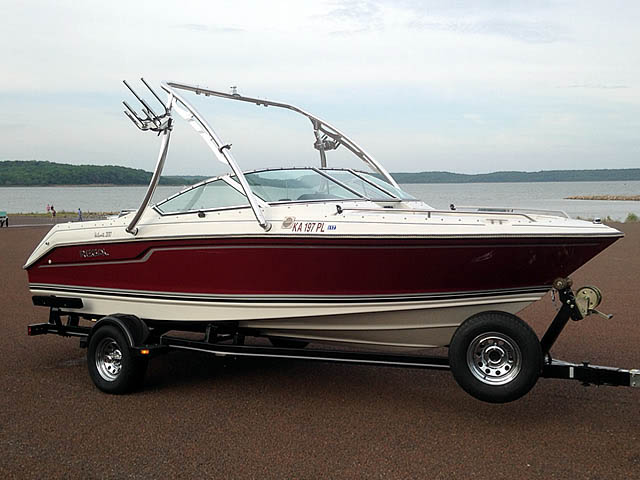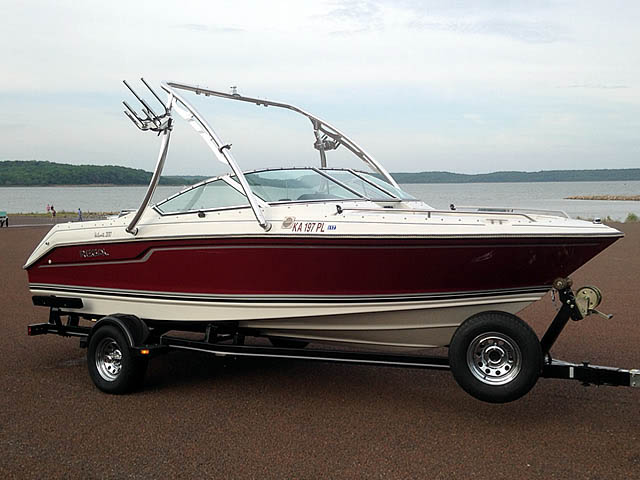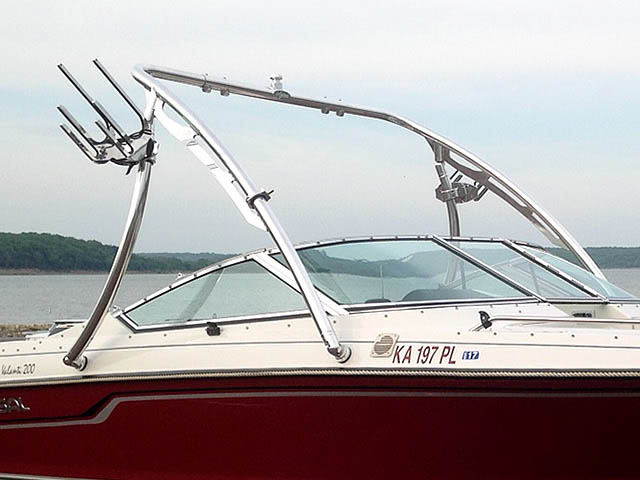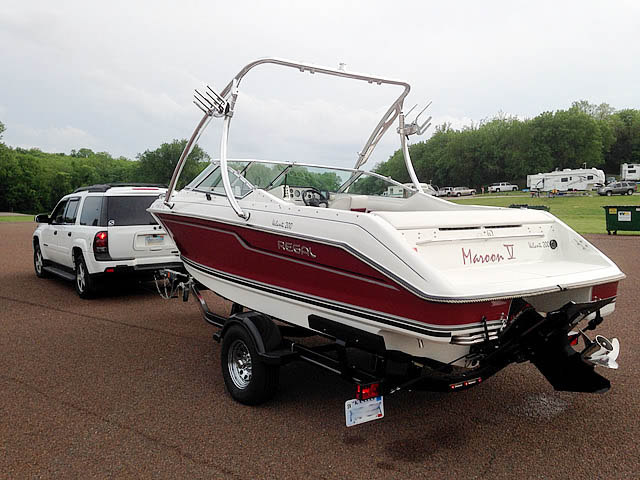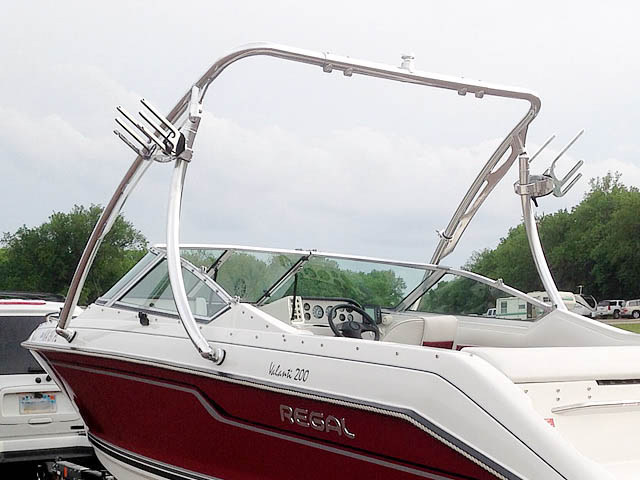 "Love the tower! I installed over a few evenings and had to rework my bimini a bit but it's all good now. Fold down works great for going into a standard garage. I knew my son would love it for wake boarding, didn't count on how much I as the driver would love how much easier it has made it for me. Rope drops right to the down rider, don't need to line up perfectly behind the boat for startups, etc. Just makes the entire process between falls so much quicker. And getting the boards out of the boat and up on the racks is great! Finally, the quality of the tower and components is fantastic. We're happy customers! So much easier to pull wake boarders, and my son (the wakeboarder) LOVES the addition. Very high quality tower, worth every penny!"
Bill Kampsen
Tecumseh, Kansas
USA
1988 ski nautique
with

Ascent Tower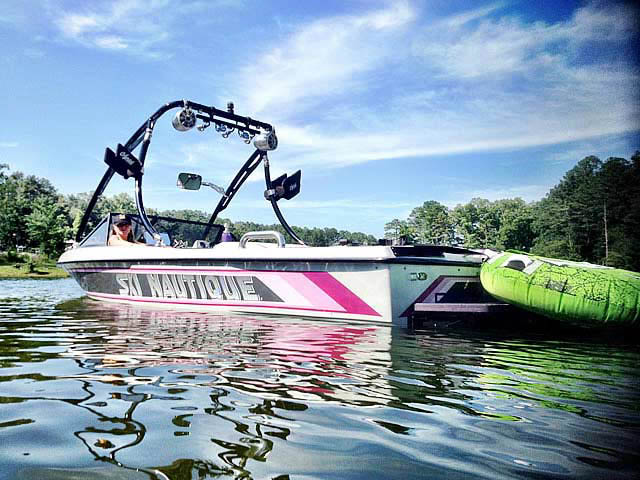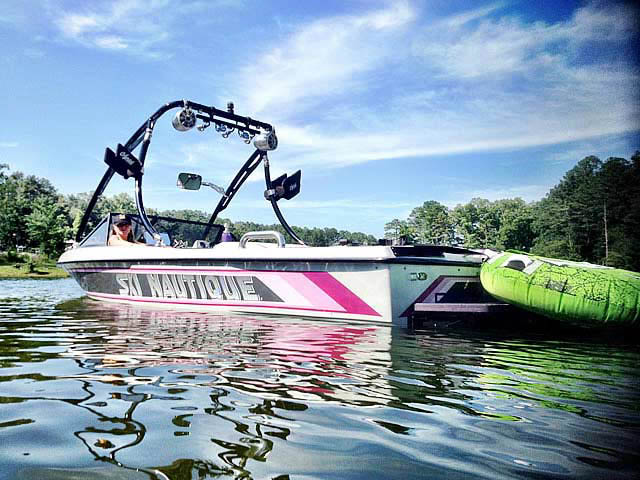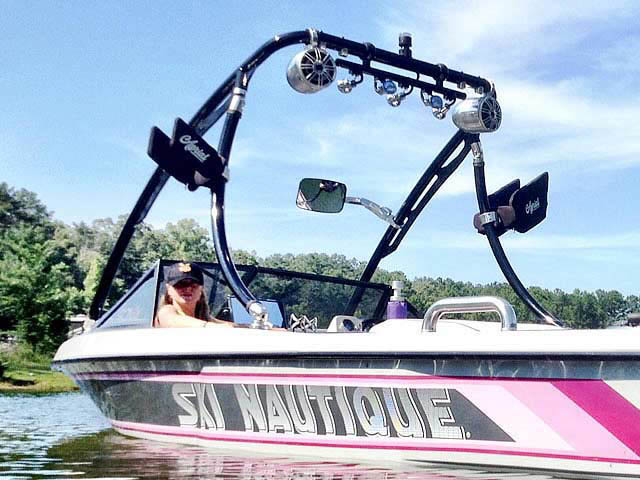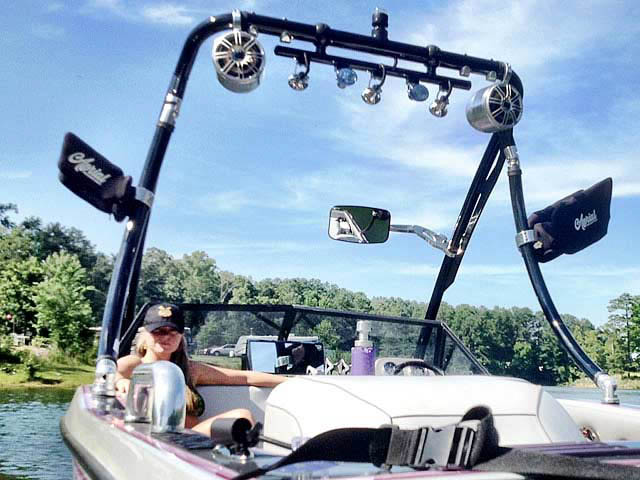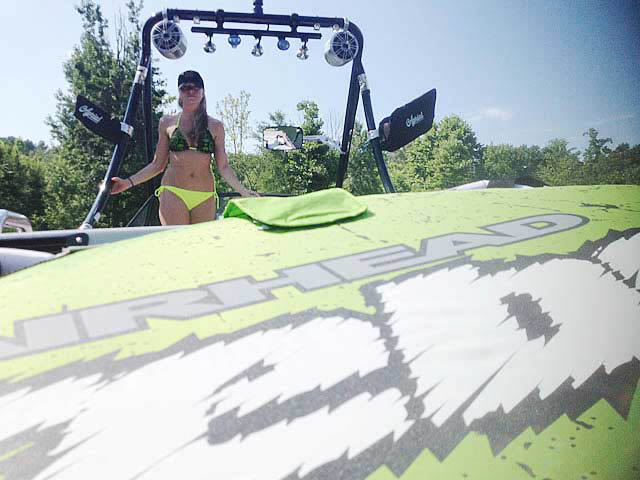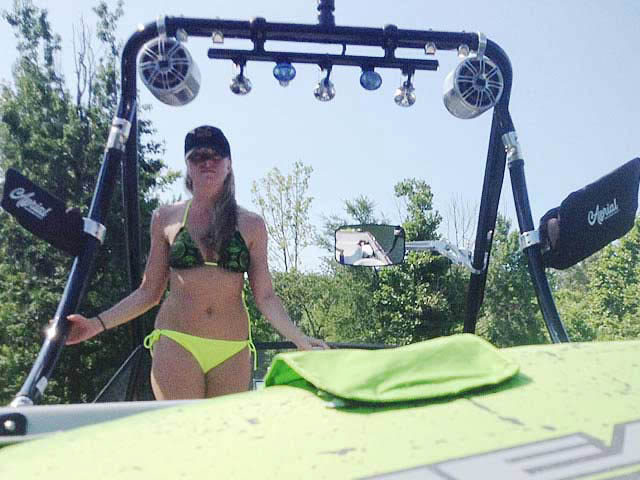 "The ascent wake tower was the perfect tower for my smaller 19 ft boat and the speakers sound and look incredible! "
Byron Lovvorn
Woodstock, Georgia
United States
2005 Glastron MX 175
with

Ascent Tower with Eclipse Bimini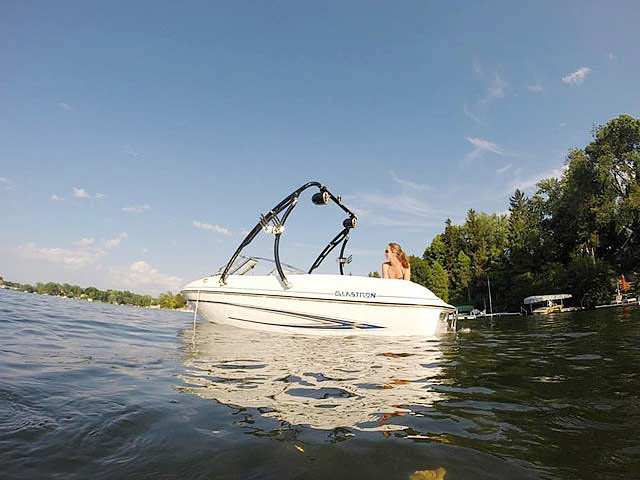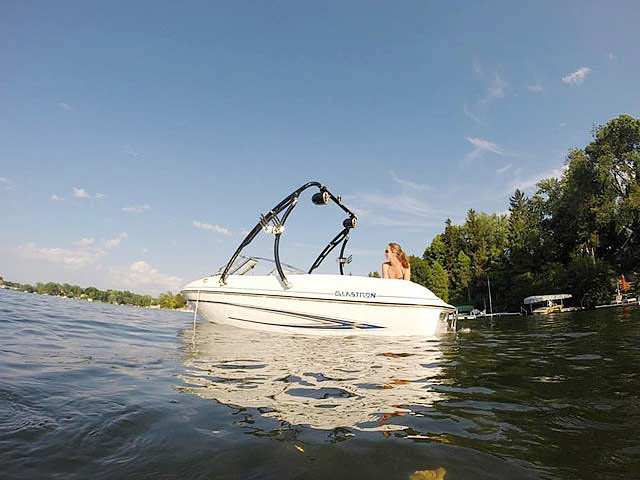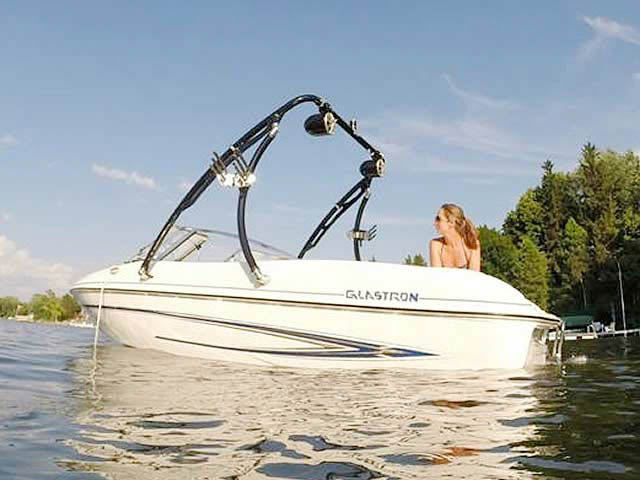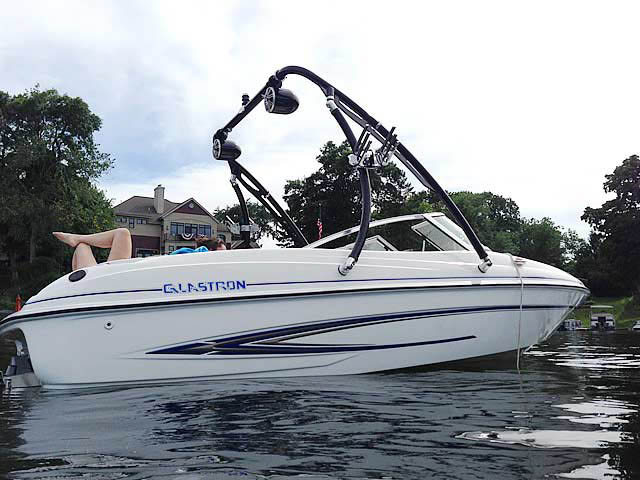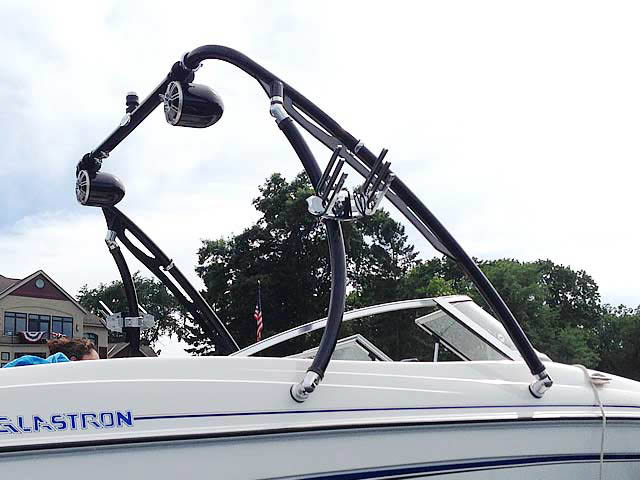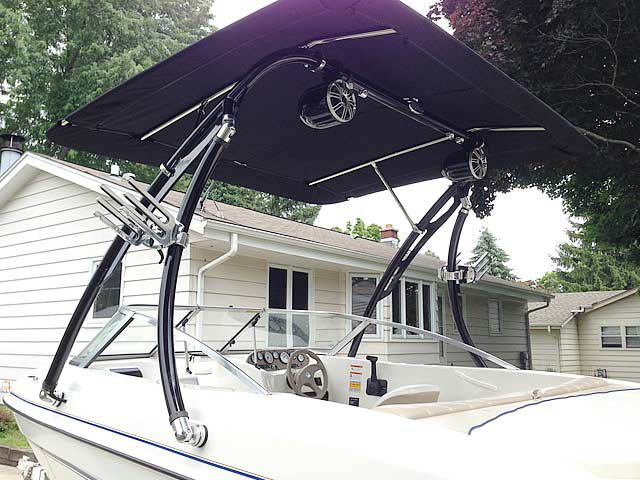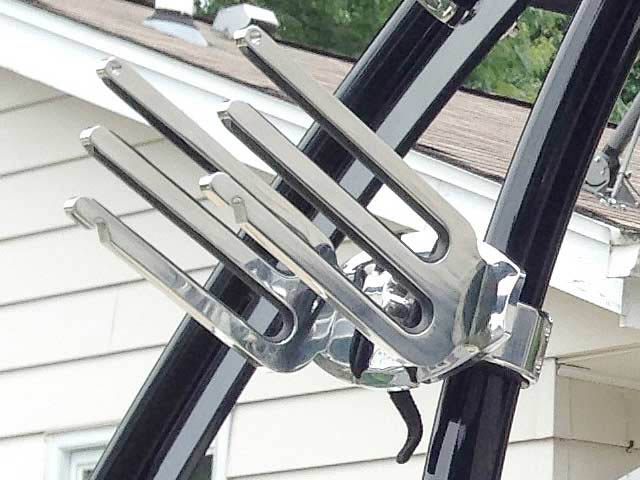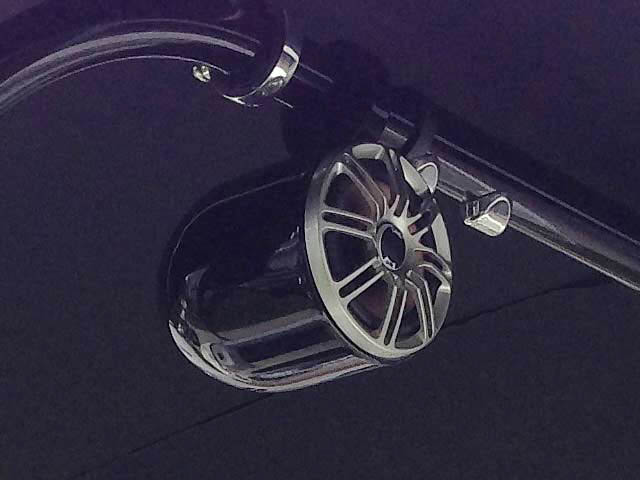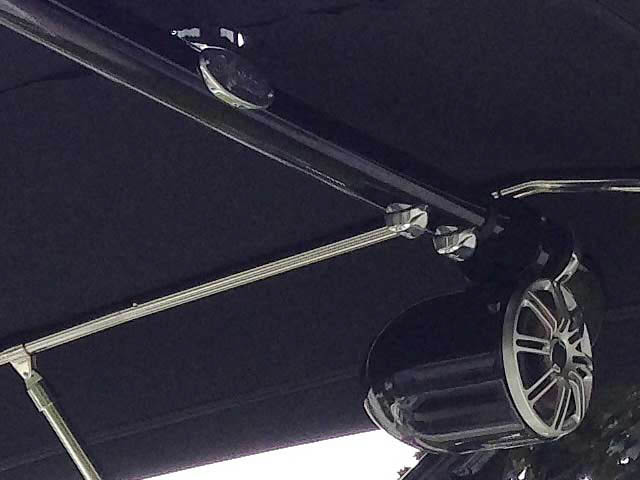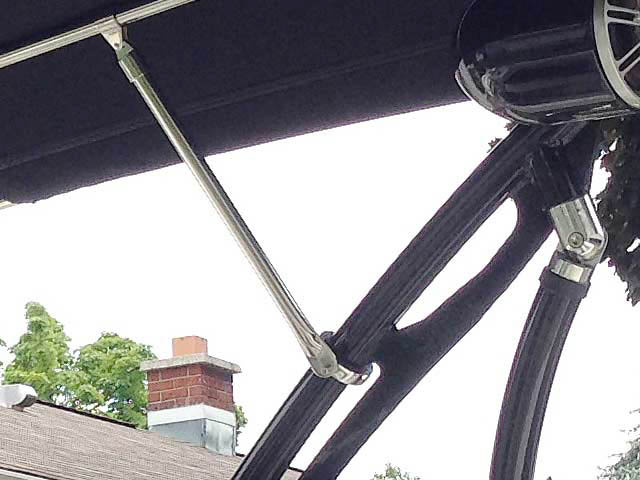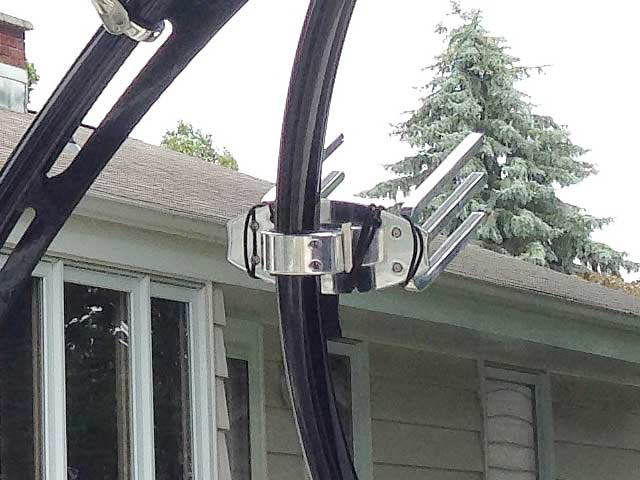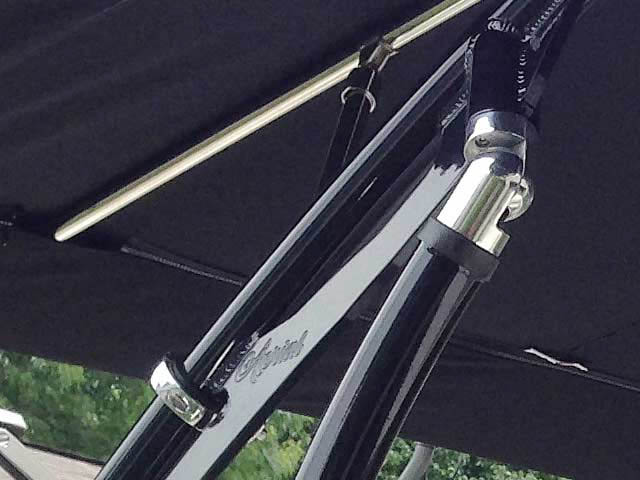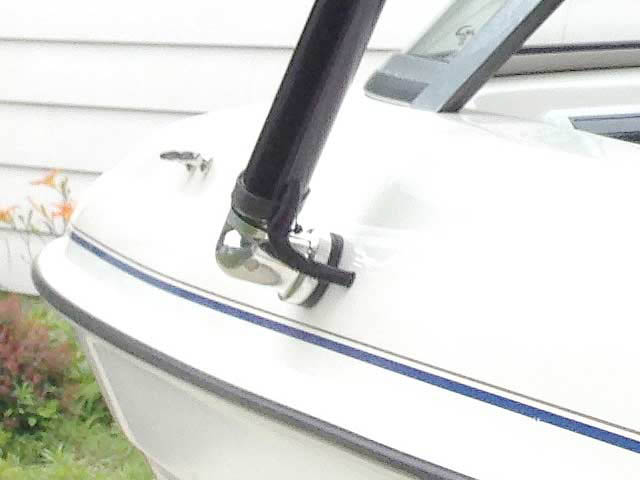 "I love my new Aerial Ascent 2.0 wakeboard tower! It took a lil extra time with only 2 people but in the end it turned out great. The Polk speakers added to the tower also sound great and having the Eclipse Bimini top to add shade on hot summer days was a good investment! I just installed my Aerial Ascent wakeboard tower on my 2005 Glastron MX 175 and love it! I get many compliments with the powder coated black look and people ask me where I got it and tell them to check out Aerial's website!"
Bryan Nelson
Waukesha, Wisconsin
United States
2012 175 Bayliner
with

Ascent Tower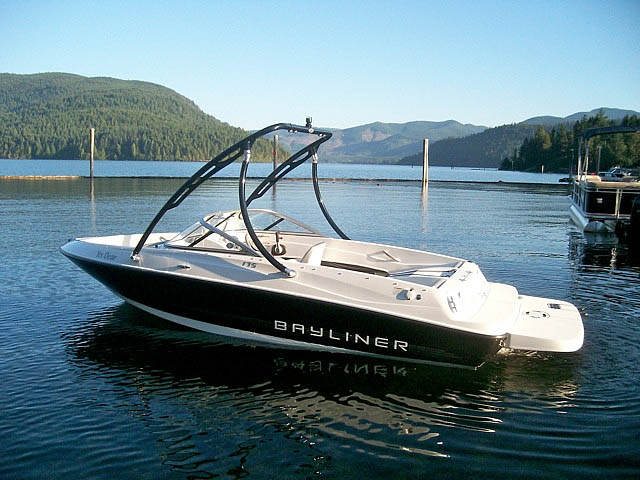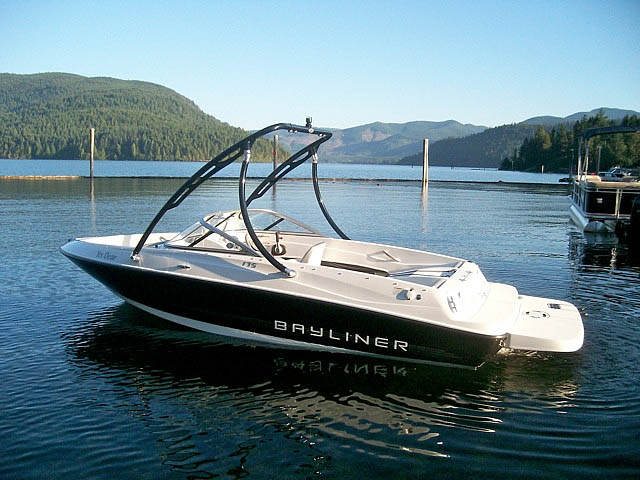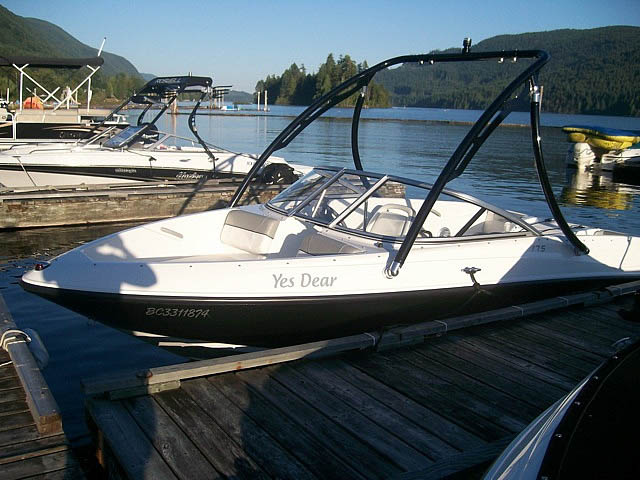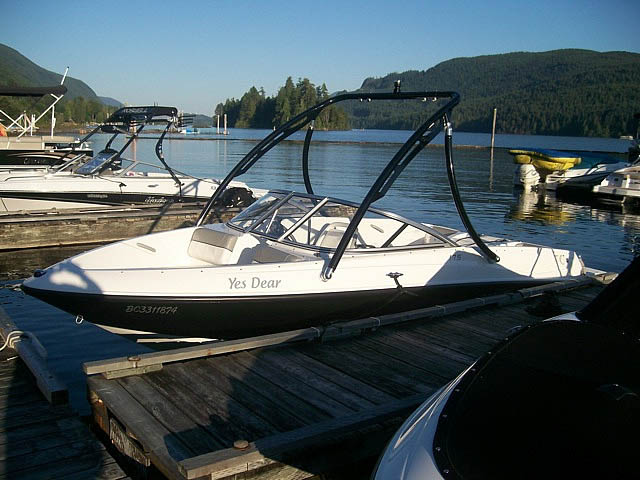 "I am very pleased with the purchase of my tower. Buying on line was so easy. One phone call with a few questions and my tower was on its way. Very easy to install and looks fabulous on the boat. I can t believe the difference in towing and the way the boat handles with the tower. The Aerial Ascent 2.0 wakeboard tower in black looks fabulous. Nothing but compliments and first time out I was amazed how well the tower worked. It took three of us two and a half hours to install and the instructions easy to follow. Very pleased with my purchase. Wish I would have done it sooner. The kids love it. "
Ray Biederman
Victoria, BC
Canada
2008 Chaparral 190 ssi
with

Ascent Tower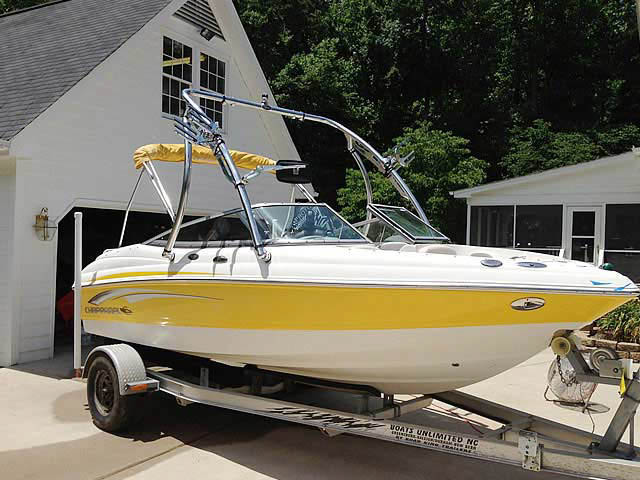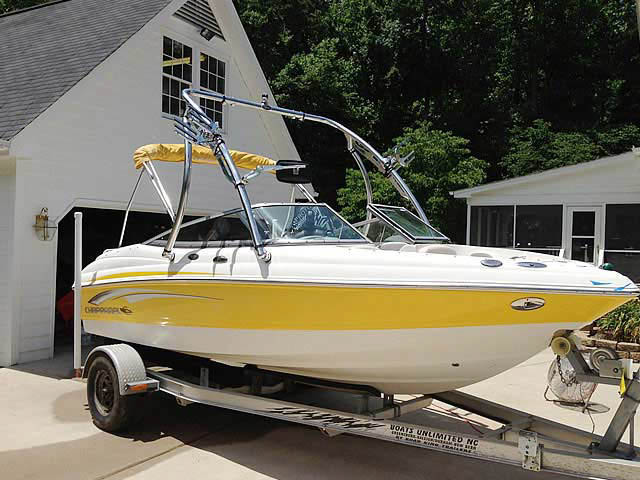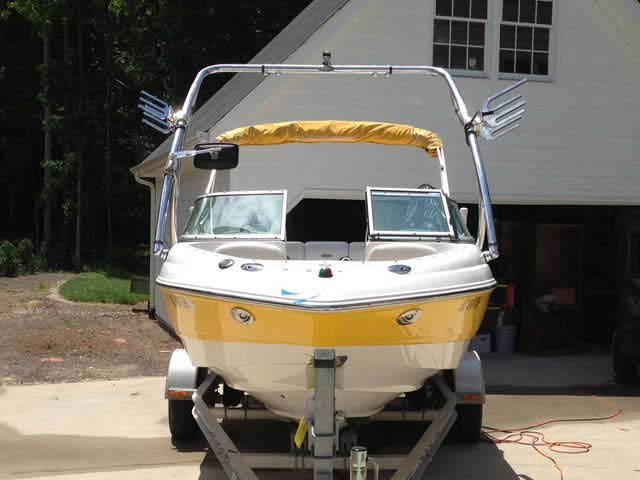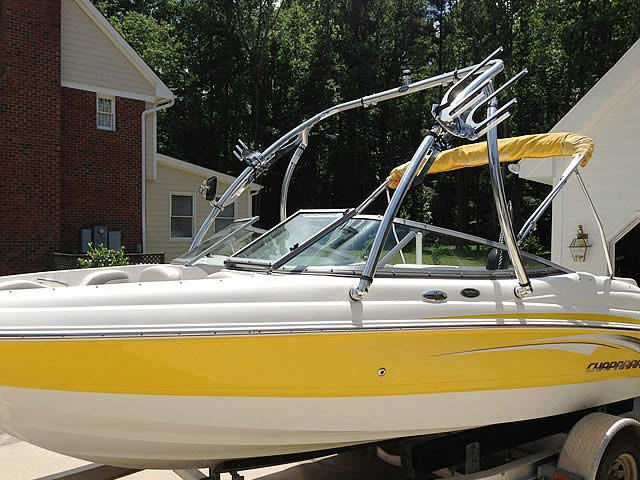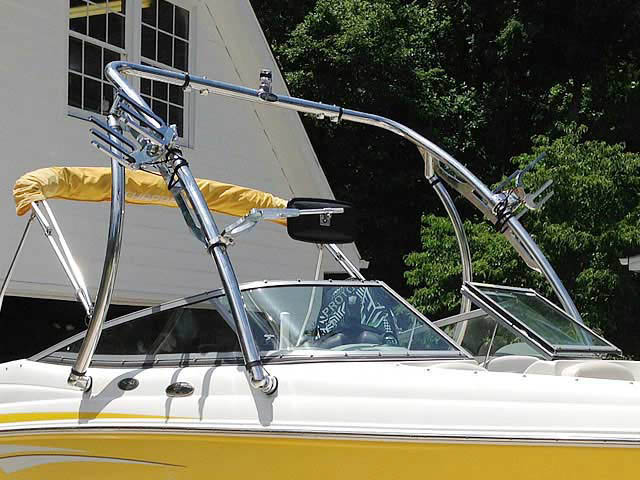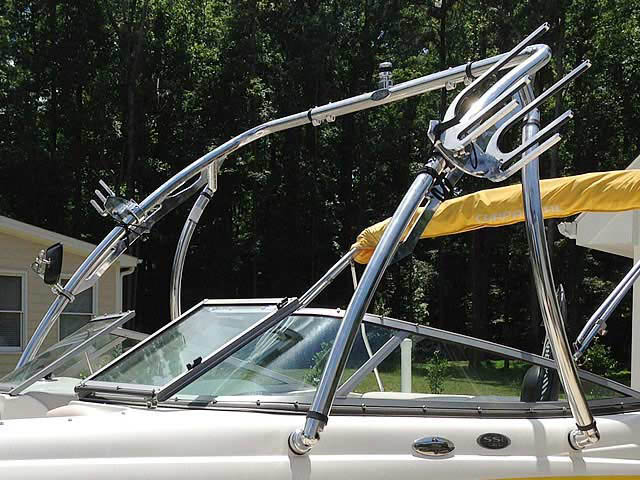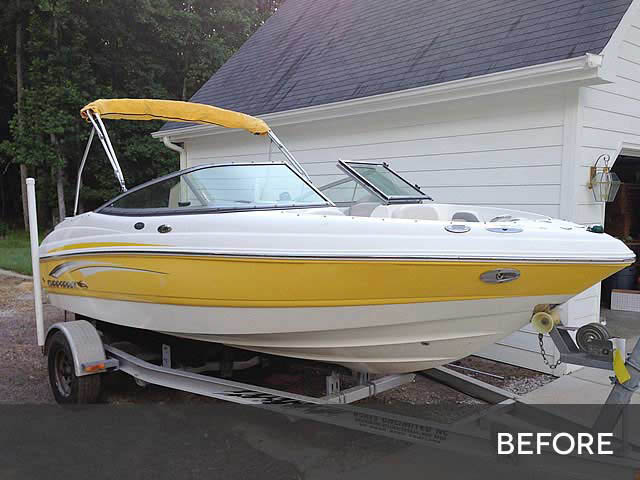 "Before and after of the tower installation. Great product, huge difference! Speakers and Bimini are next!"
Justin Shover

United States
1994 Mariah Tulare 200
with

Ascent Tower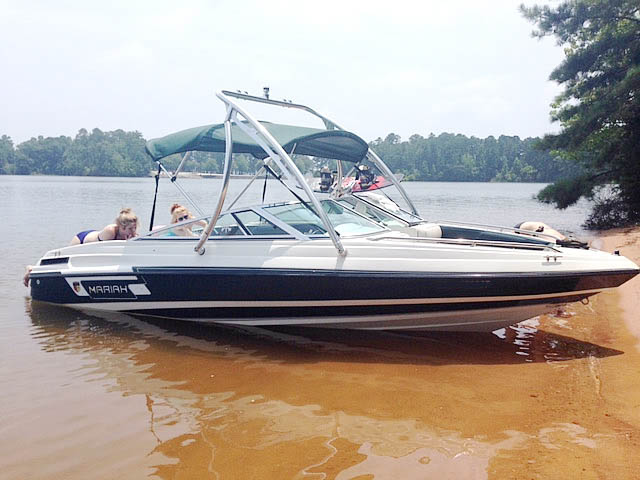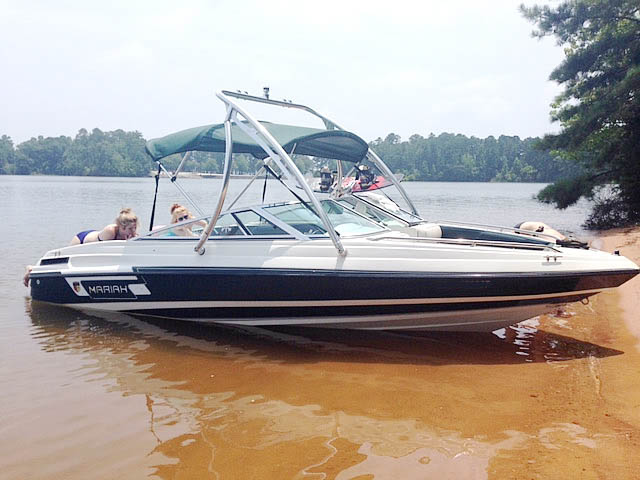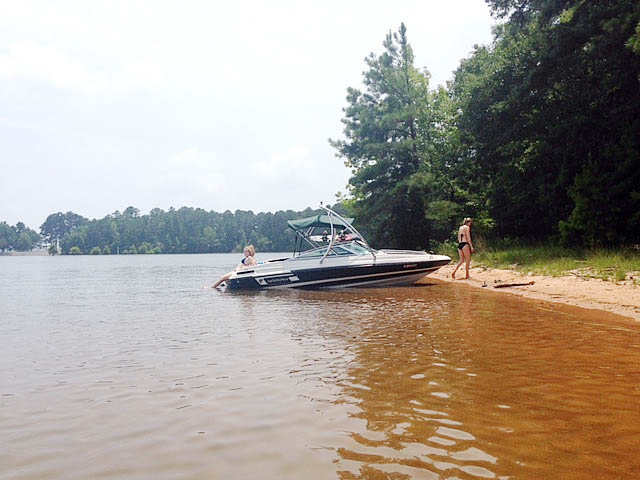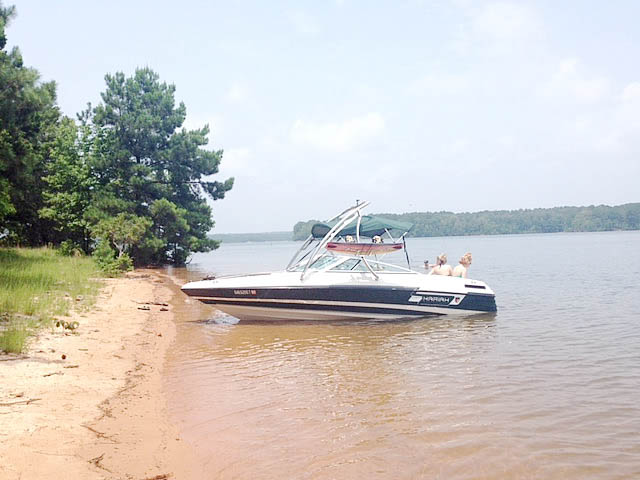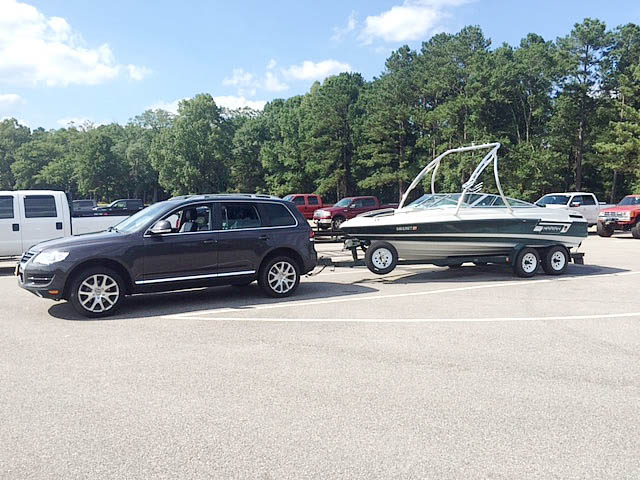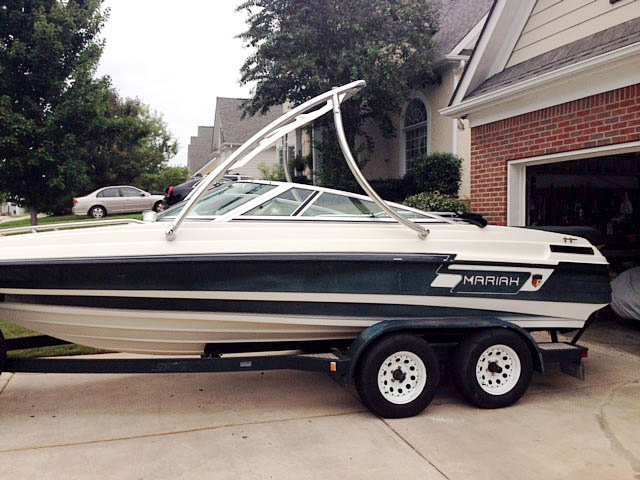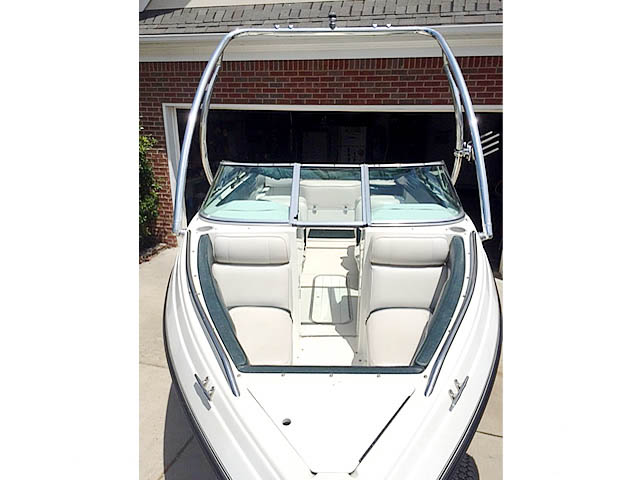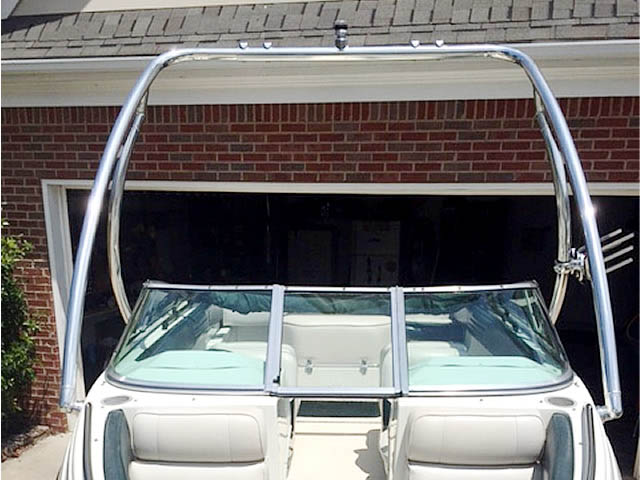 "We love the new tower!!! Looks great. Very sturdy. The kids love how easy it is to pop right out of the water. Perfect wakeboard tower. Very easy to install. "
Jason King
Newnan, Georgia
USA
2008 Stingray 185 LX
with

Ascent Tower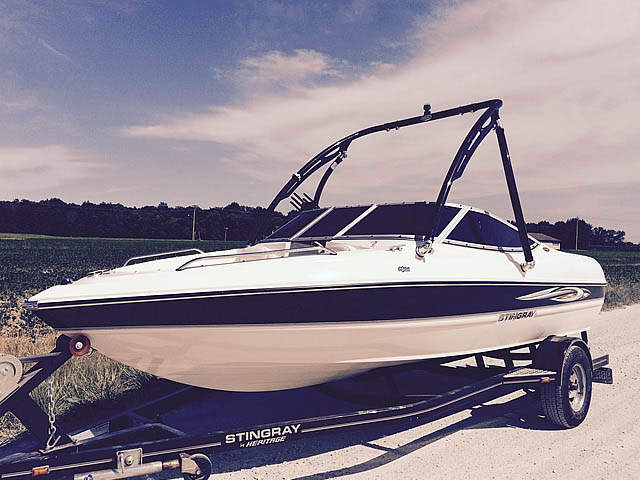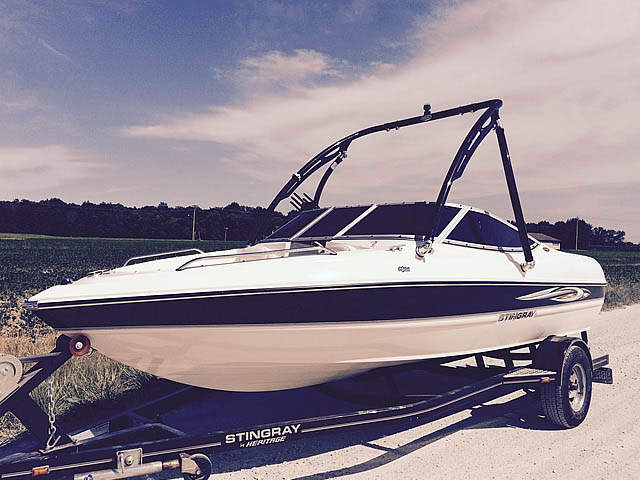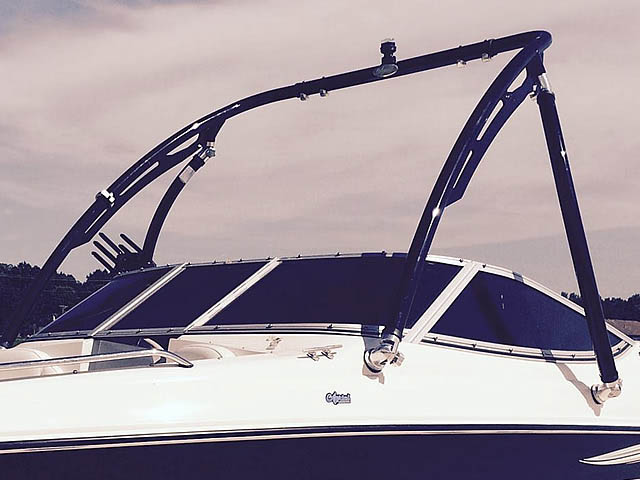 "Awesome tower, put it together in about 3 hours with the help of my 12 years old son. Great for wakeboard, folds easily for garage storage. "
Modi Weiss
St Louis, MO
USA
2005 Sea Doo Utopia 185
with

Ascent Tower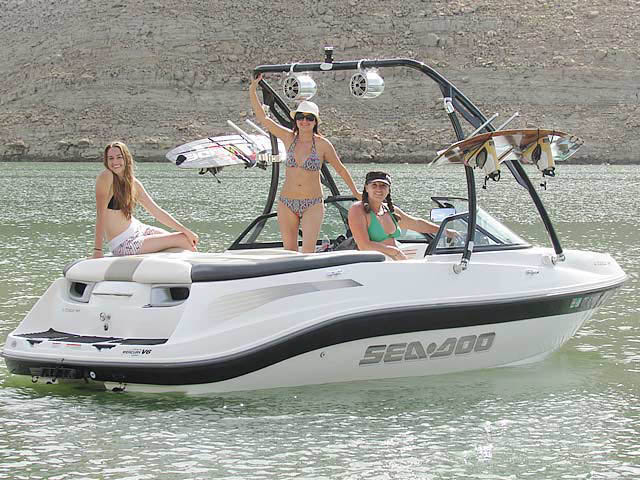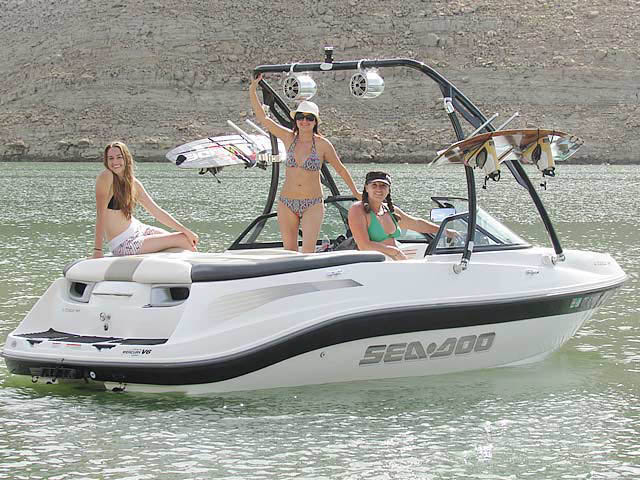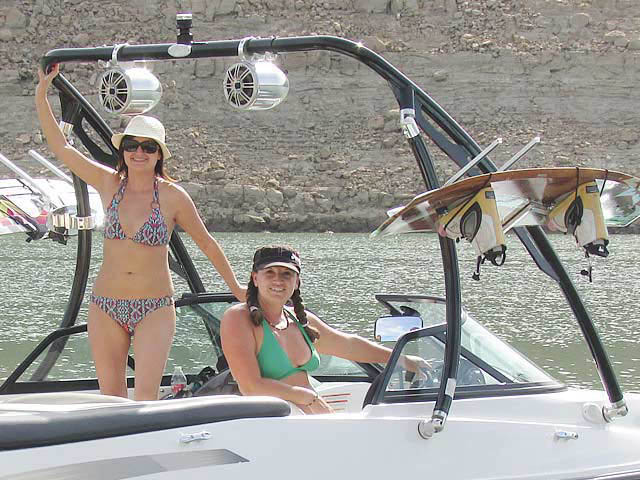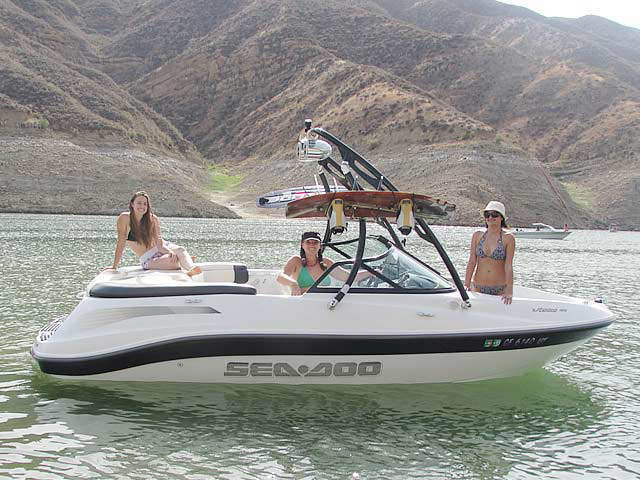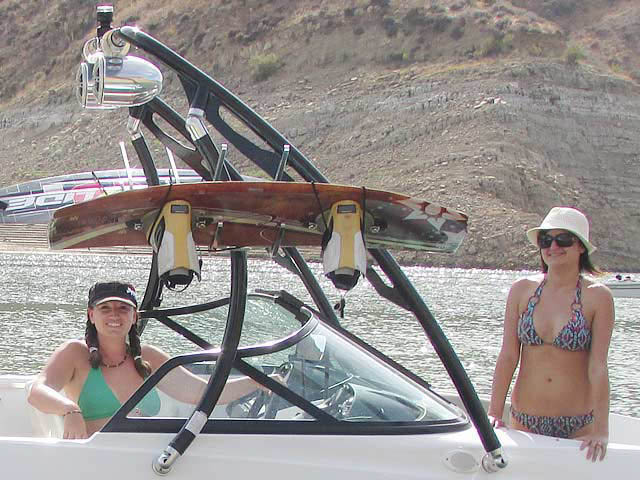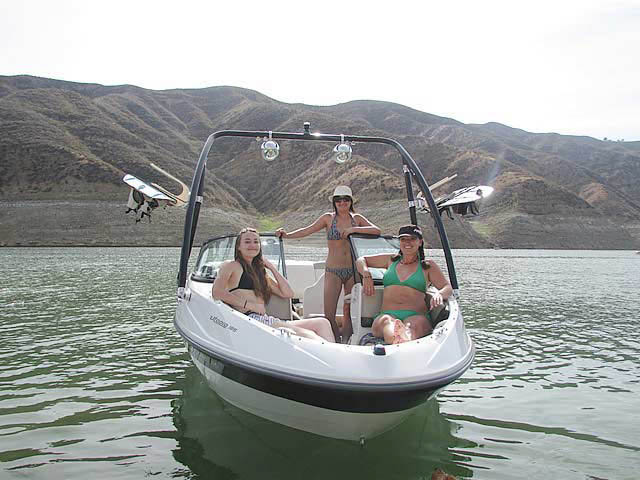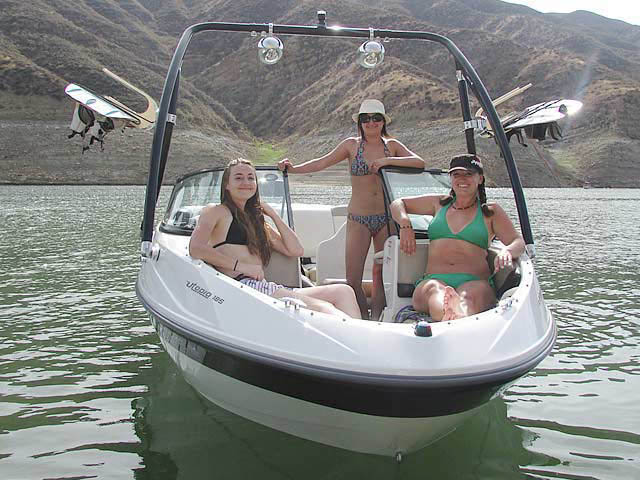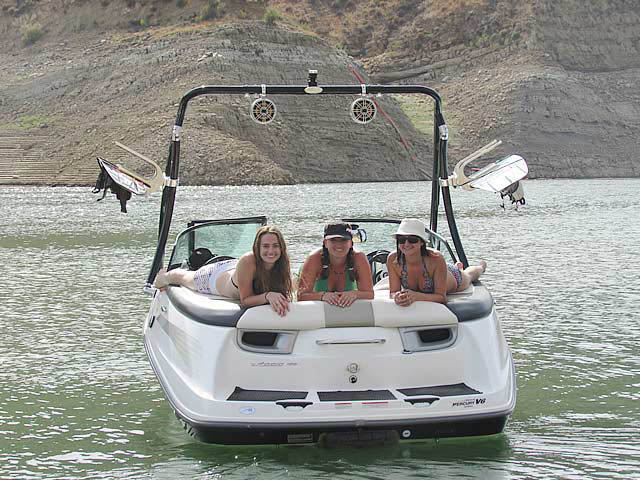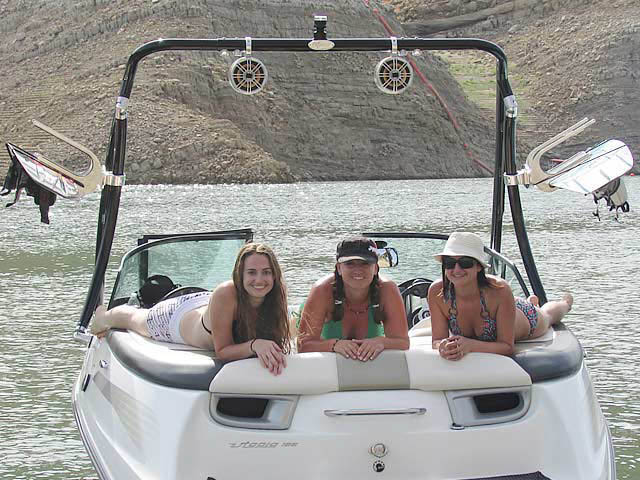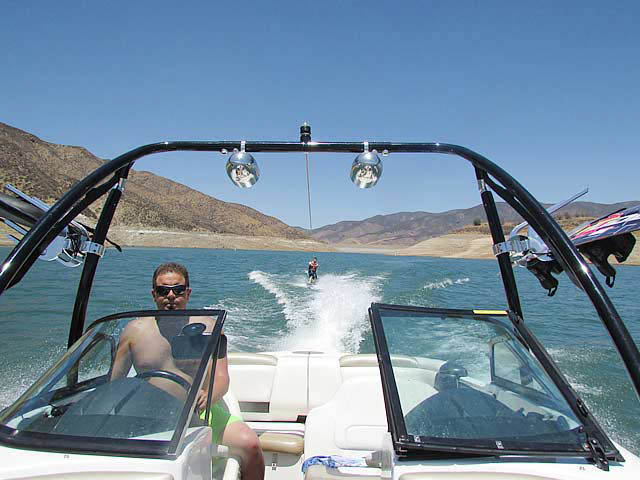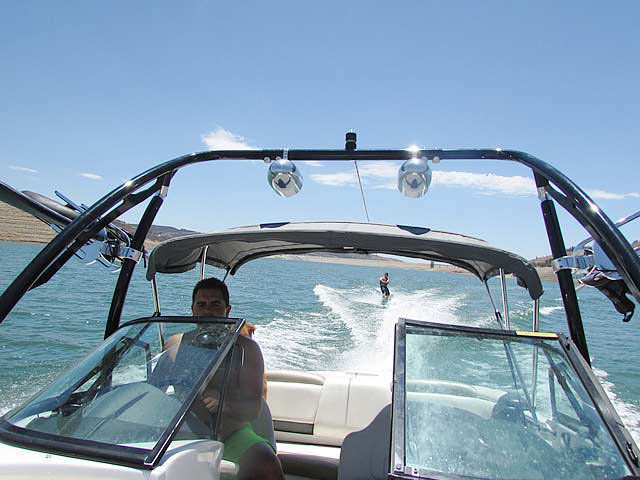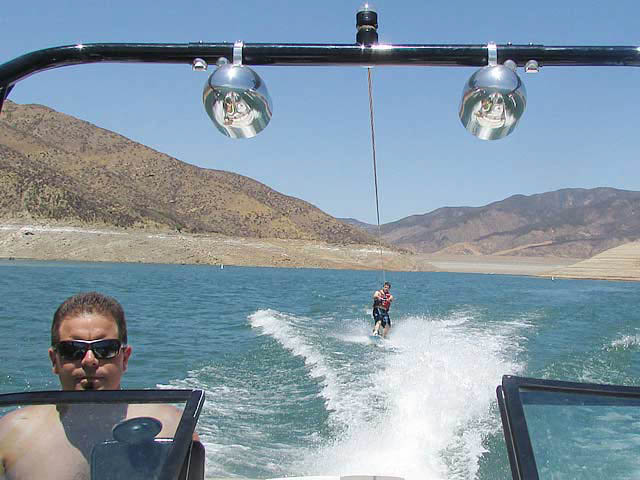 "I absolutely love my Aerial Ascent 2.0 Tower. Complete with the bullet speakers and wake/knee racks. This tower is beautiful, sporty and incredibly strong. This Ascent 2.0 was such a great addition to my Sea Doo, now I am turning heads at the launch ramp more then ever. Thanks Aerial."
Robert Badilla
Ventura, Ca
USA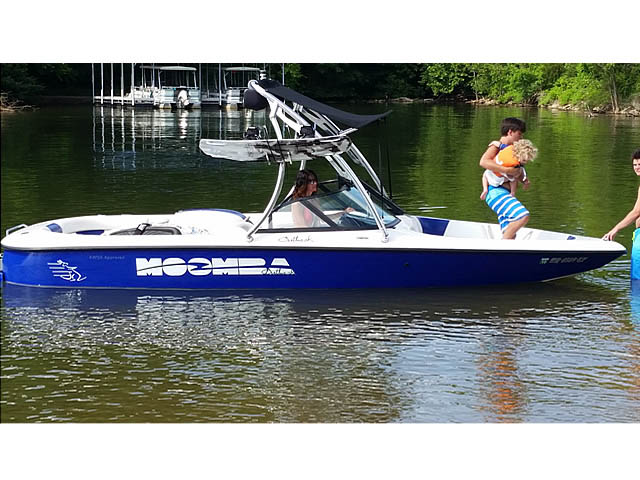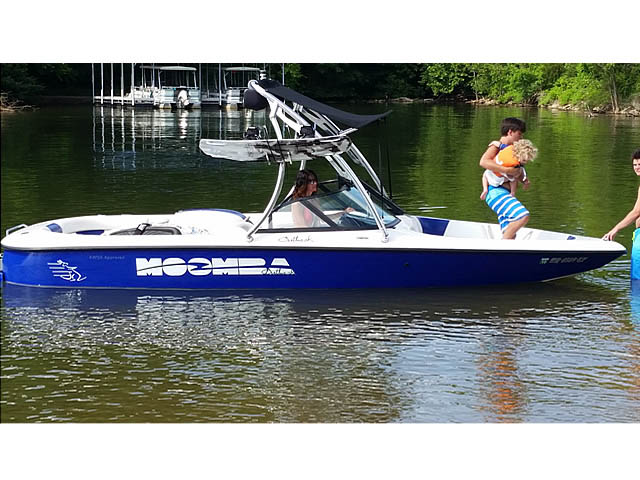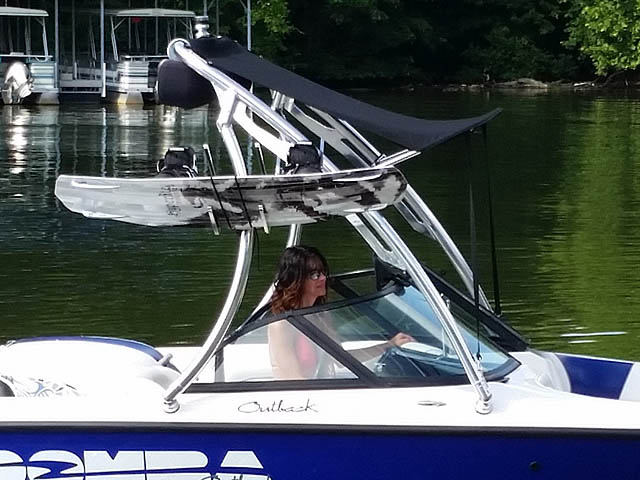 "Extremely happy with the look and performance."
Greg Plattenburg
Monteagle, TN
US
2009 Speedster 150
with

Ascent Tower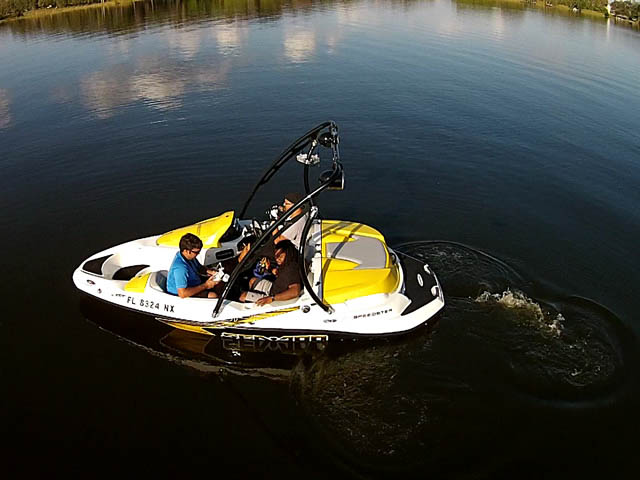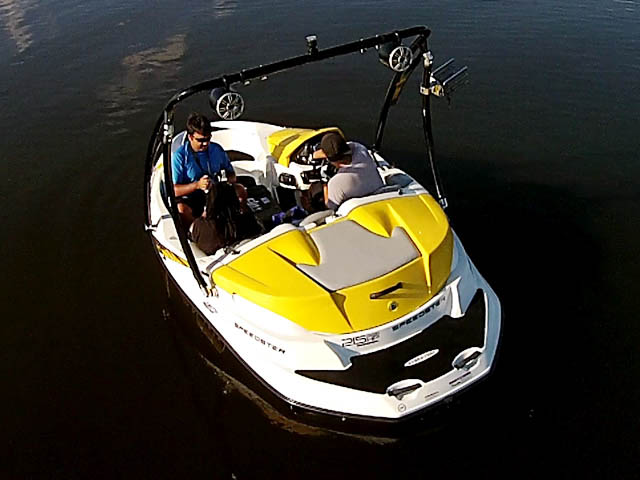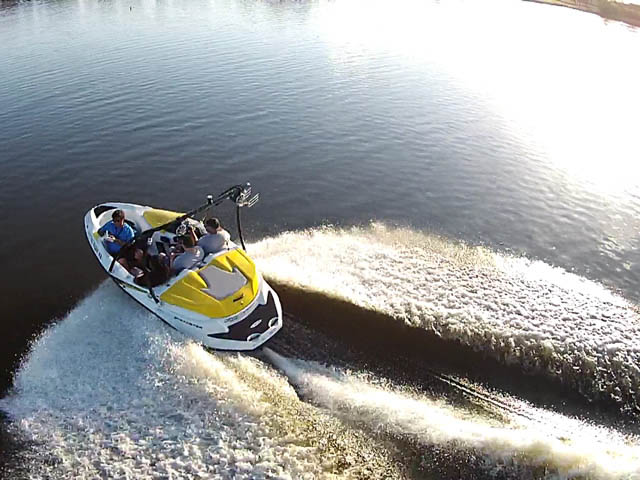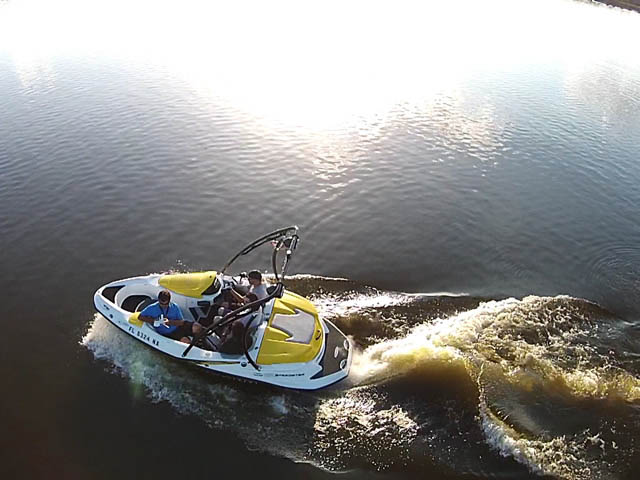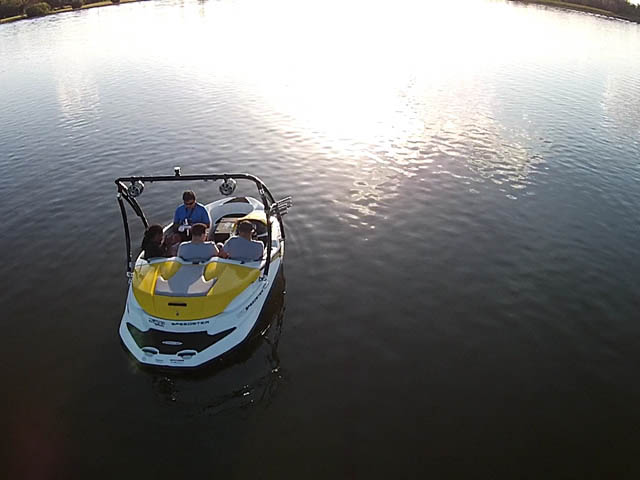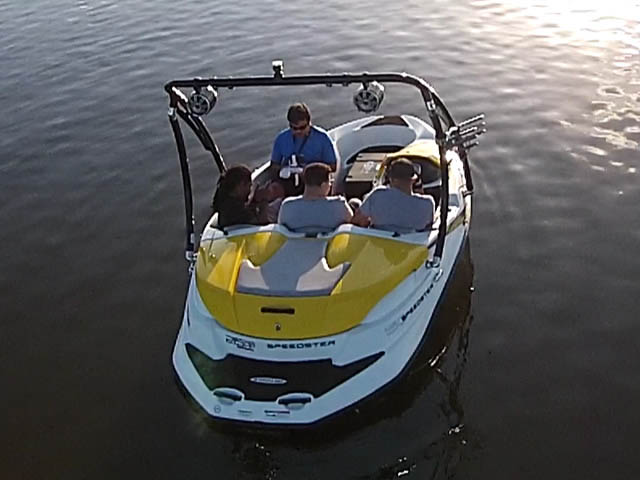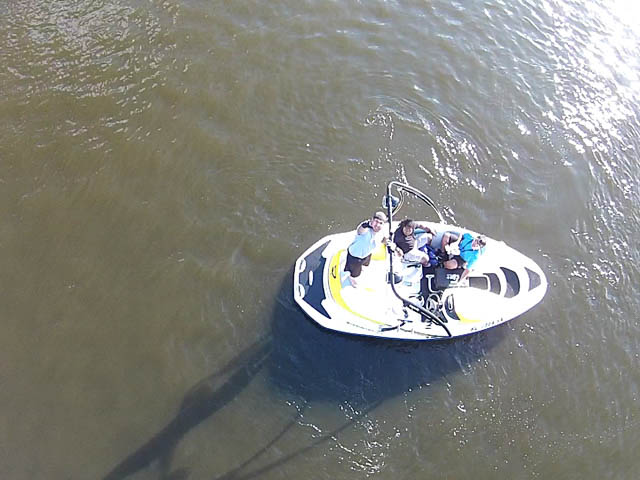 "Awesome tower! Extremely well made, easy to install, and looks great! "
Zachary Davis
Virginia
United States
86 Larson 17.5 Citation
with

Ascent Tower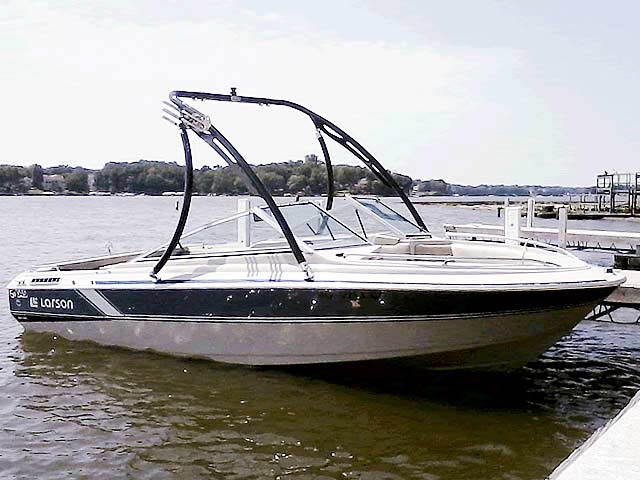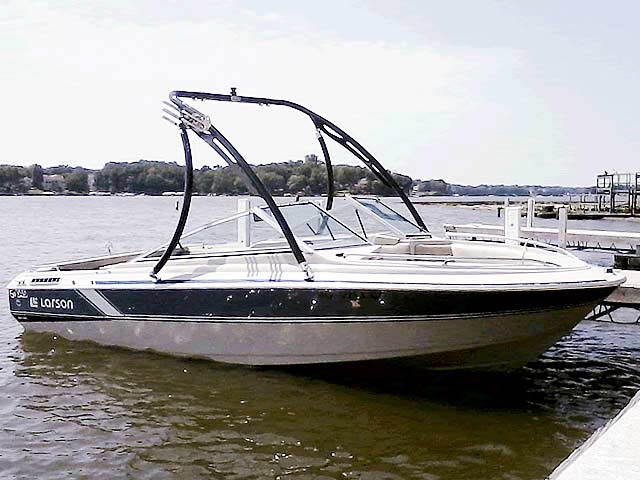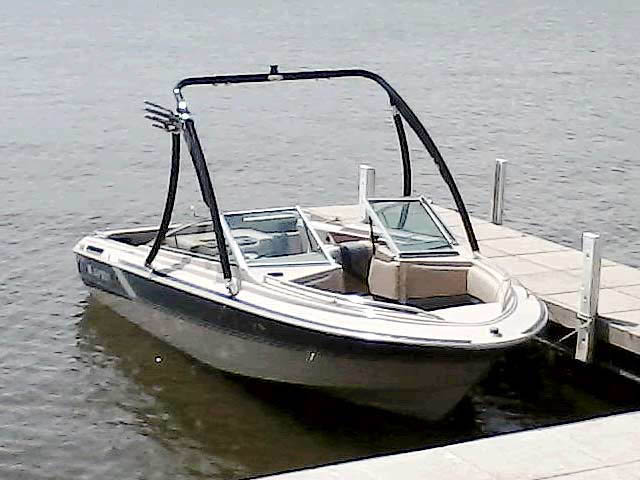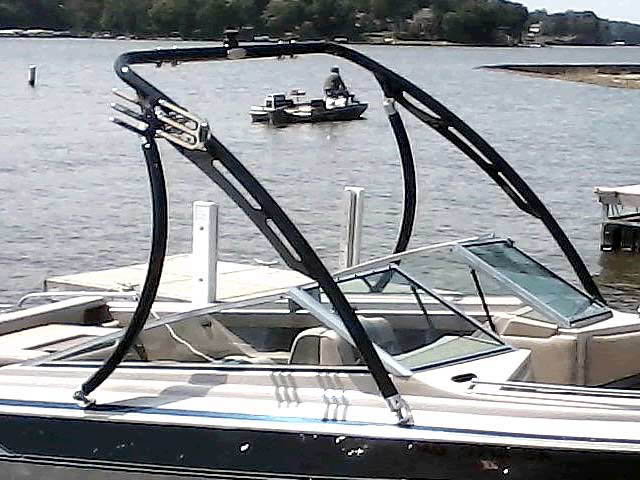 "Great tower. The new design is awesome. Tower makes wakeboard starts so much easier. "
Paul Karwoski
Lake St. Louis, Mo.
USA
1989 Four Winns Freedom
with

Ascent Tower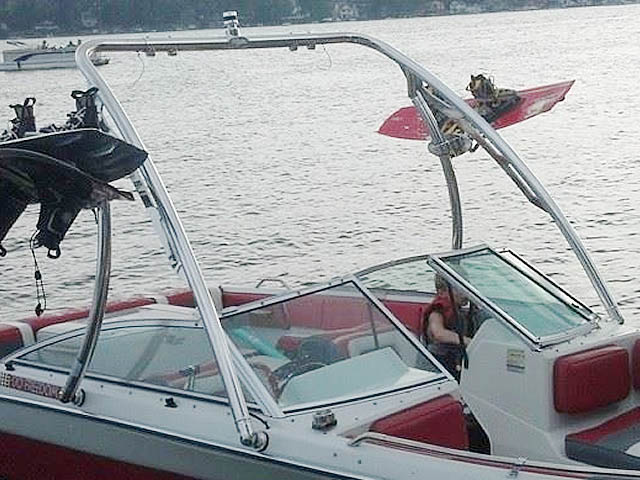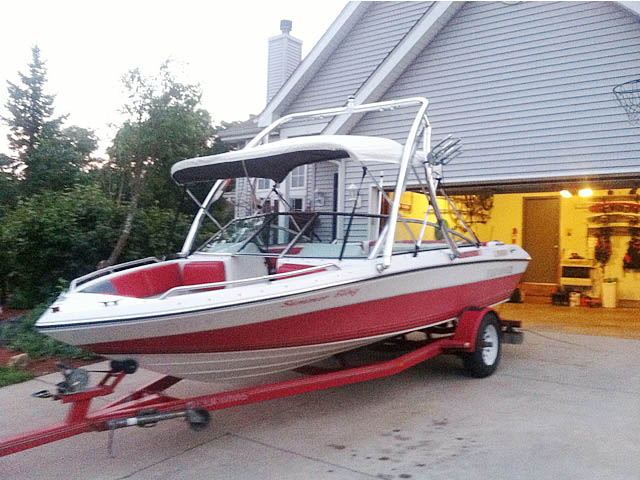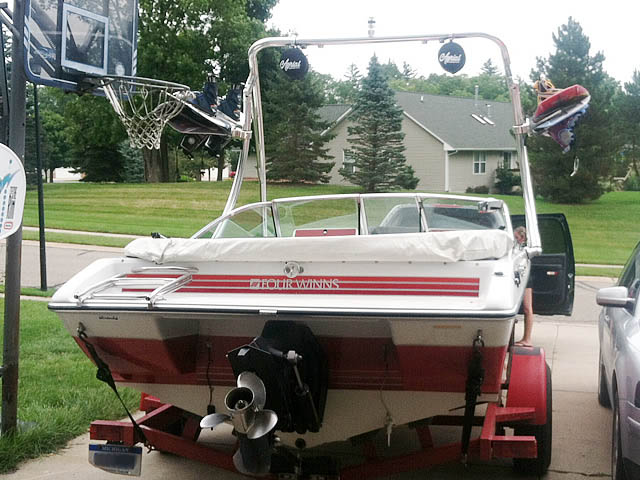 "Tower was easy to install for a first timmer. It's a lot stronger than I thought it would be and works so much better for wakeboarding. All I my friends And relatives think I bought a new boat. I get compliments at every lake I go to. Still may not be a pro boarder yet but at least I look like one. All in all I would not hesitate to buy one for anyone thinking about it."
Eric Fields
Manchester, MI
USA
2004 Bayliner Sport
with

Ascent Tower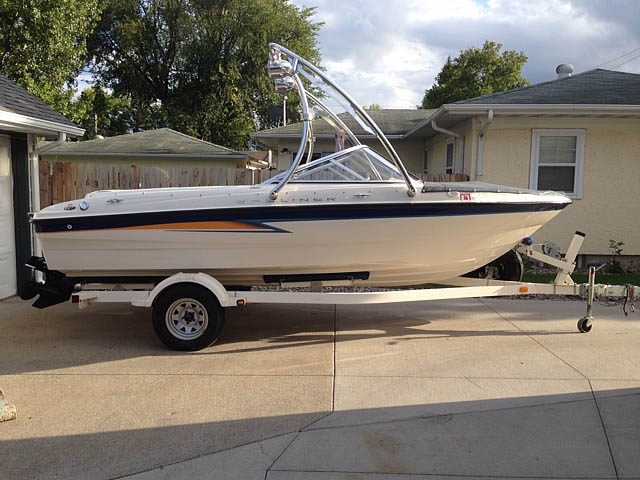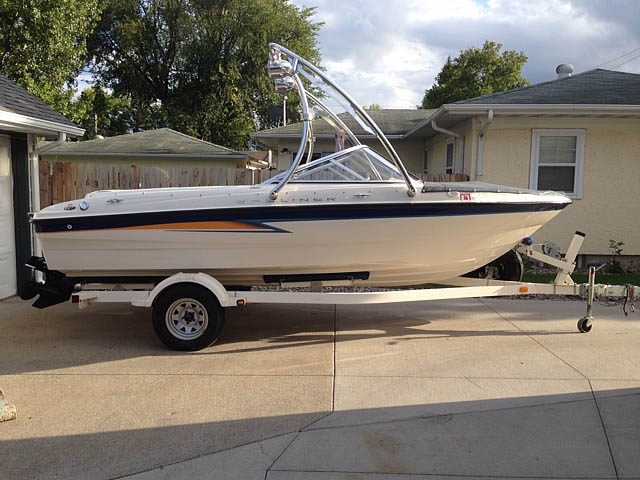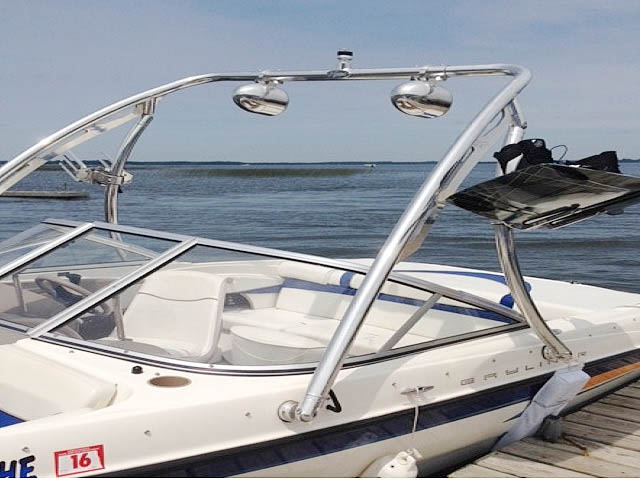 "Our teenage son never wanted to go boating with us - until we added the tower! Almost all of our boating hours summer 2014 were spent pulling him on the wakeboard. We were surprised and very happy to find that raising and lowering the tower for storing the boat on the covered lift is quick and easy.

This product was fairly simple to install with just a few simple tools. It only took about one and a half hours. The Aerial wake tower was a great addition to the boat and really made it look sharp, props to H20 Sports Warehouse for sending a free set of speakers with the tower! Over all this product is awesome and with the next boat we get if there is not already a tower on it we will be ordering another from H20. "
Daron Klein
Fargo, North Dakota
US
1996 Baja Islander 188
with

Ascent Tower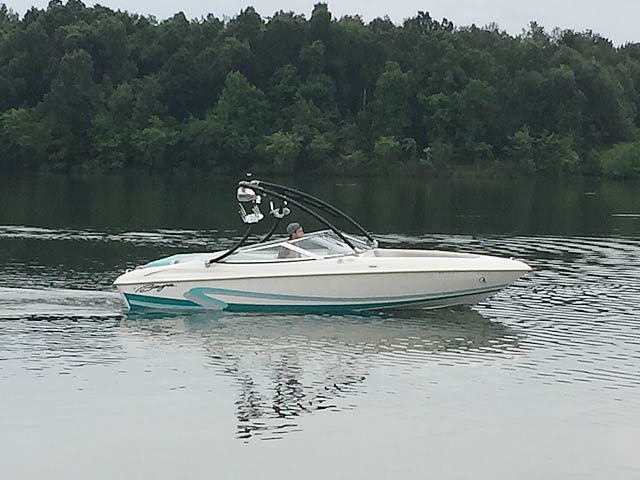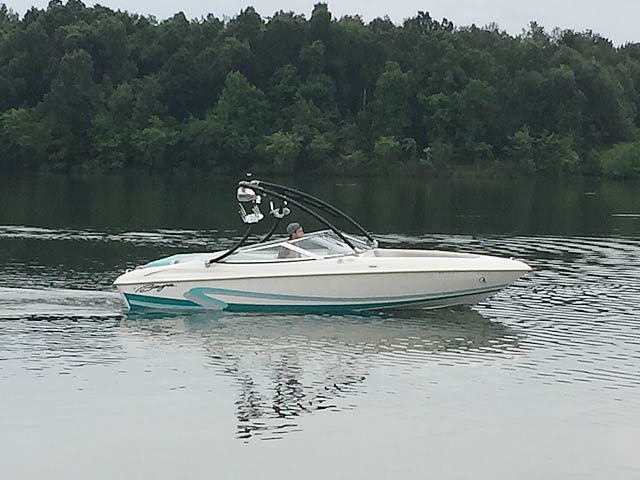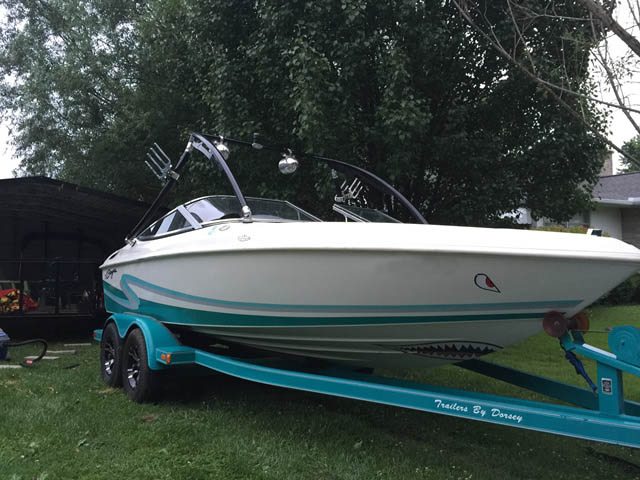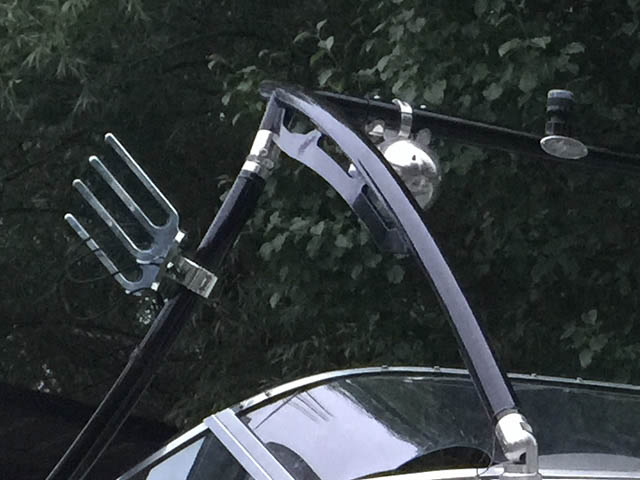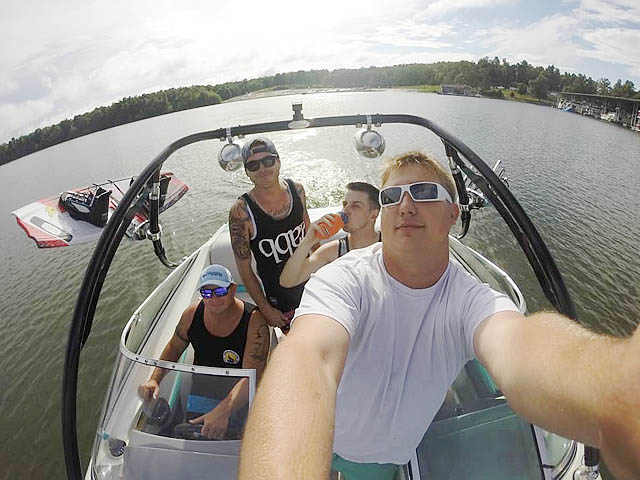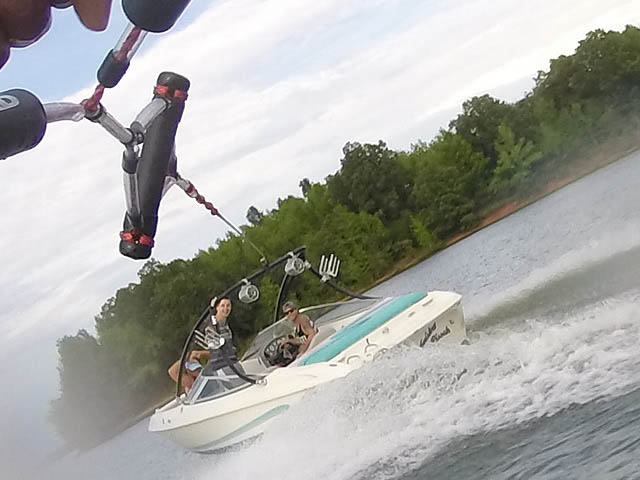 "I love makes the boat look so much better. My son and his friends really enjoy it they can't get enough."
Mark Wooley
Paducah, Kentucky
USA
1996 Mastercraft Pro Star
with

Ascent Tower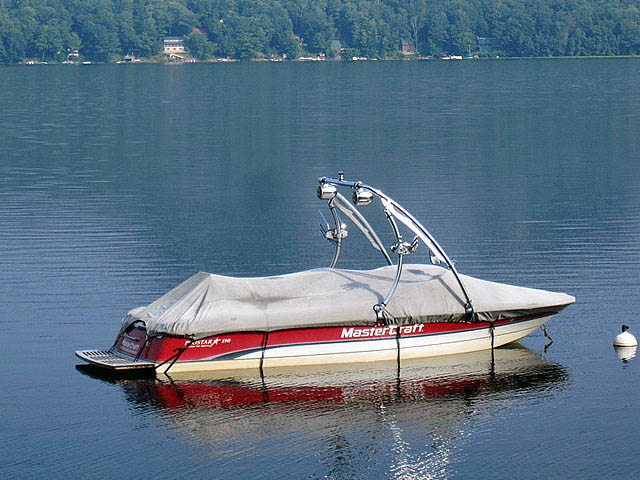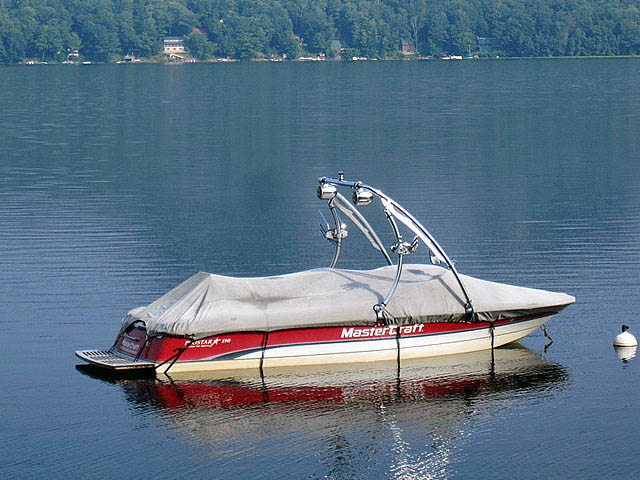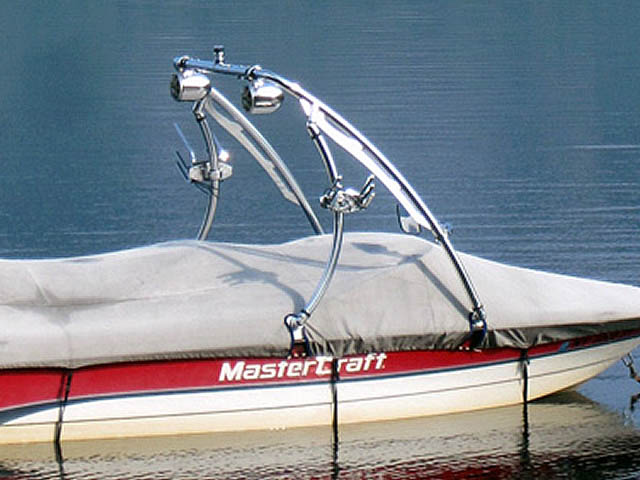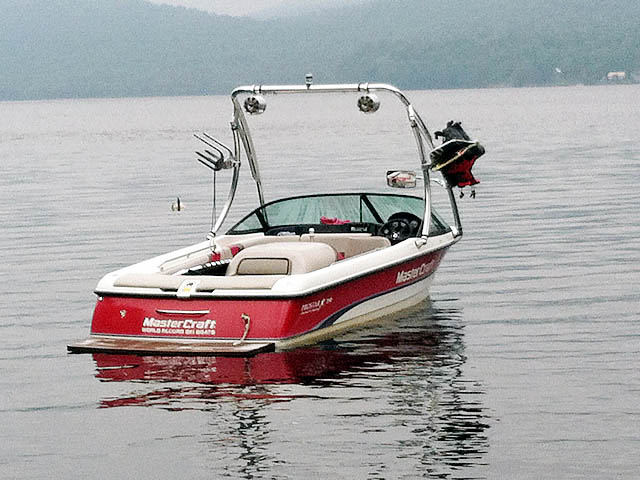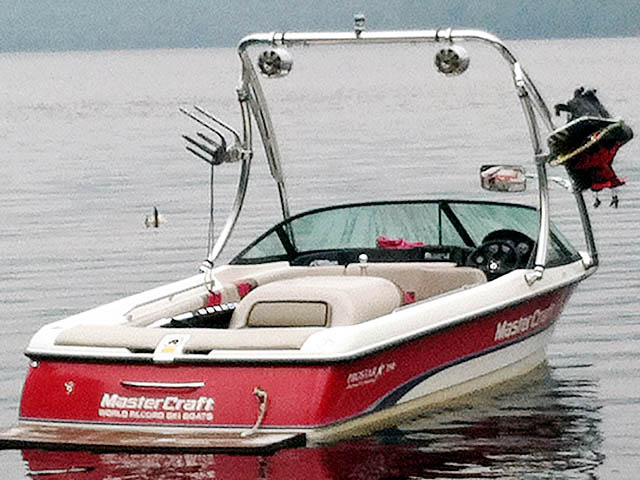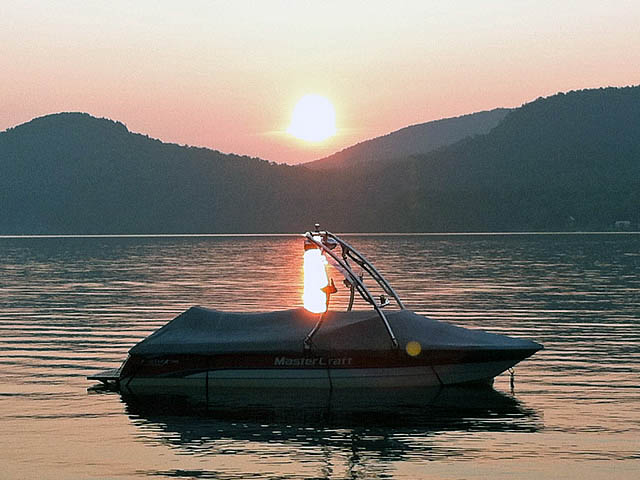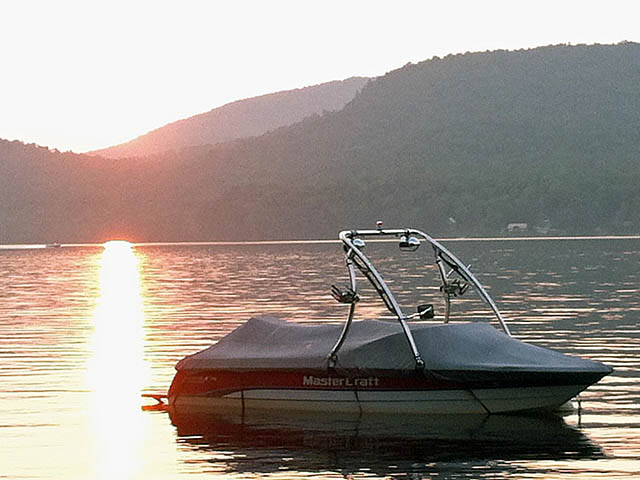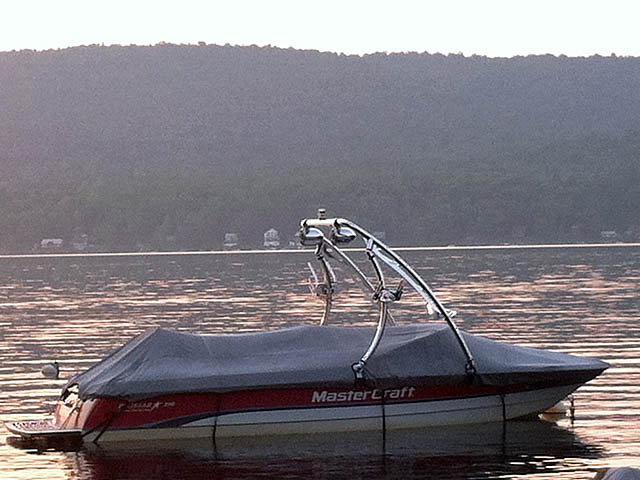 "My son in law and I installed it. The quality of tower along with racks, speakers and mirror were excellent. We installed it in about 7 hours (I know, we're slower than most) This tower made it look like a new boat and we get many compliments. The kids love to wakeboard behind it. We also purchased a 800 lb ballast so the wake is beautiful."
Bill Holliday
Piseco Lake, New York
USA
1994 Four Winns 180 Horizon SE (19')
with

Ascent Tower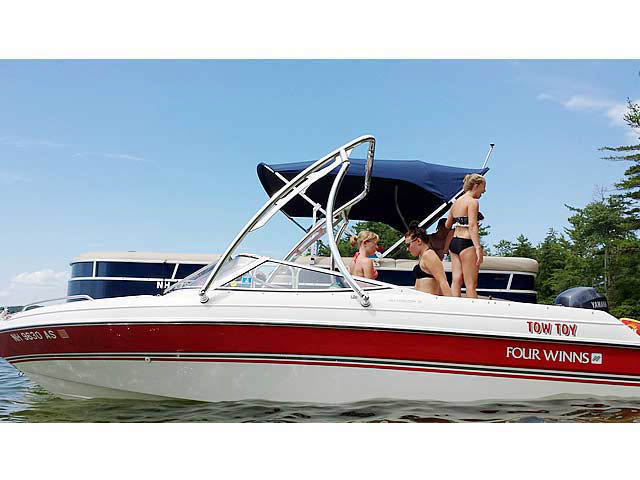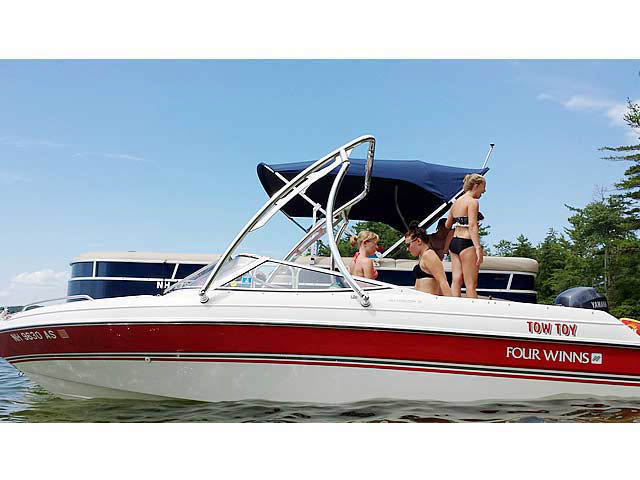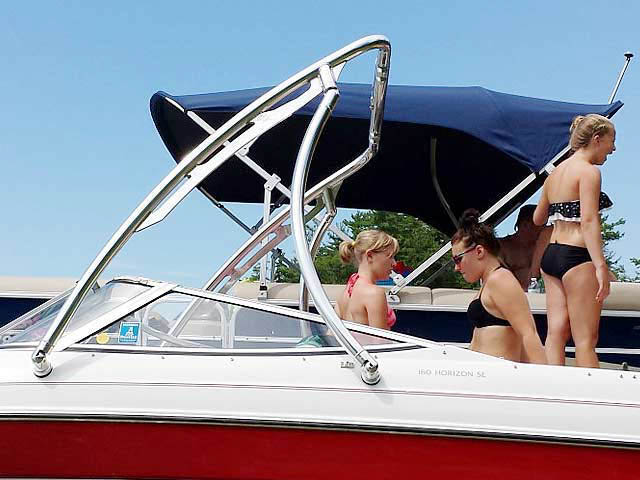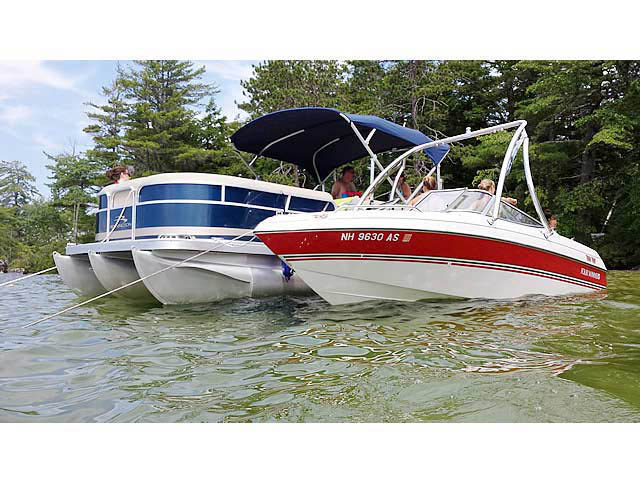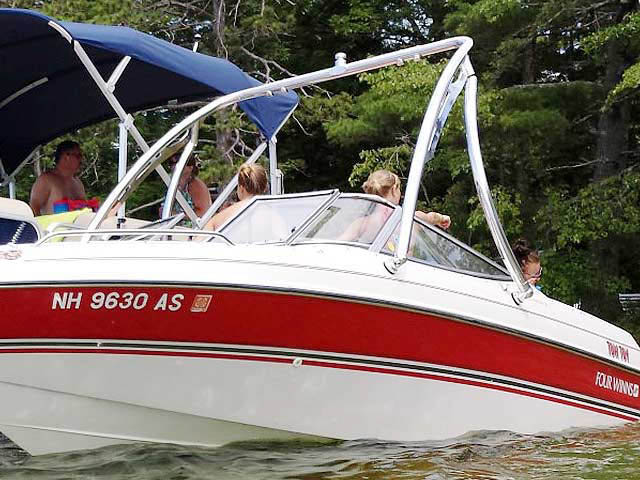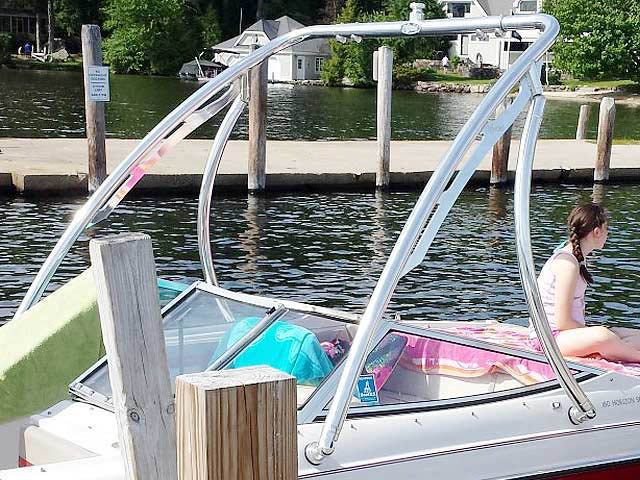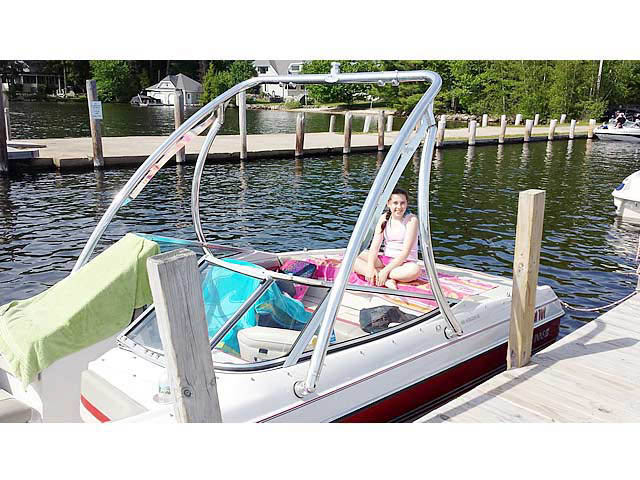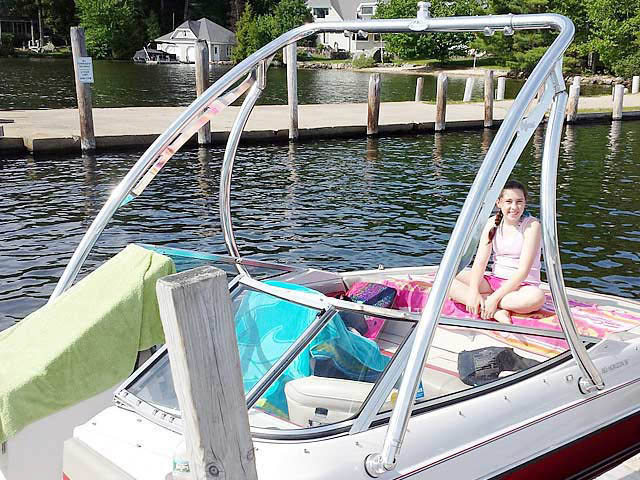 "I wish we bought this sooner. We have been having a blast wakeboarding on Lake Winnipesaukee.""
Mark
Medford, MA
U.S.A.
1996 Four Winns 200 Horizon
with

Ascent Tower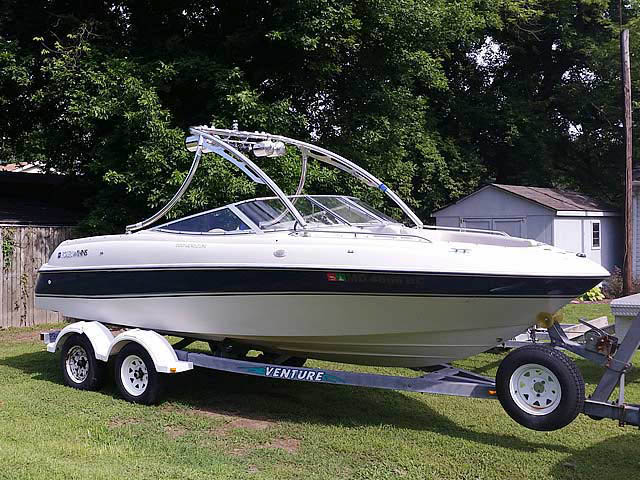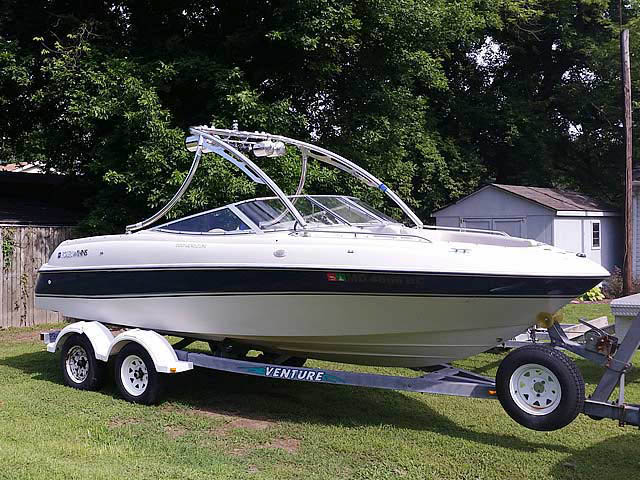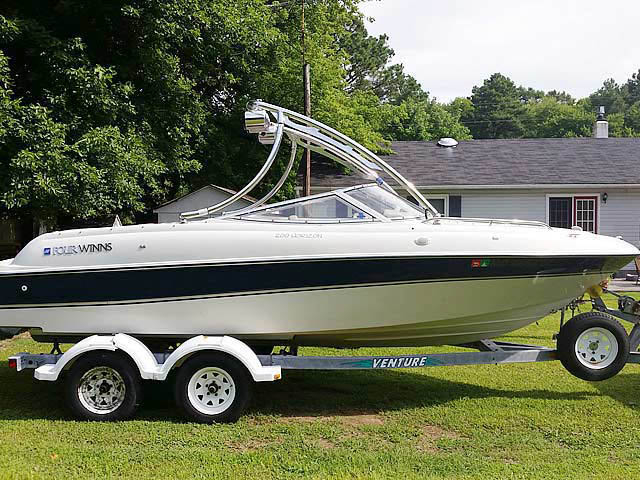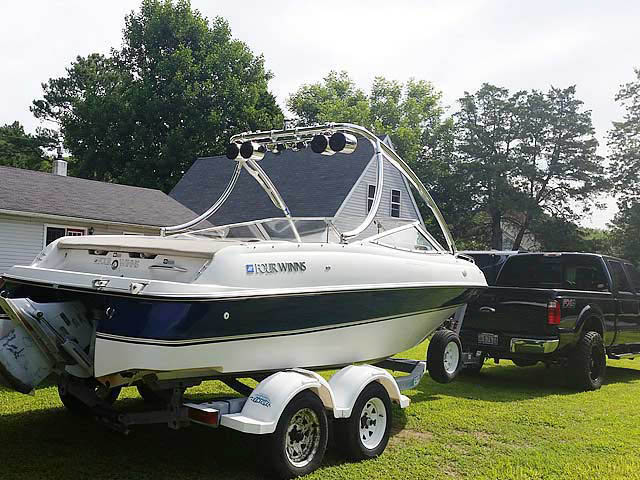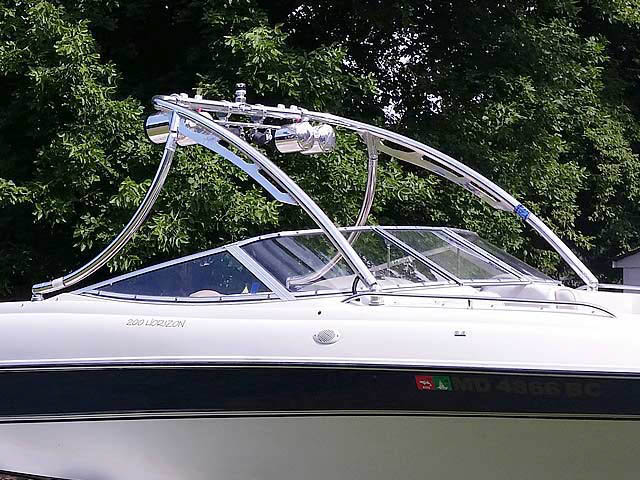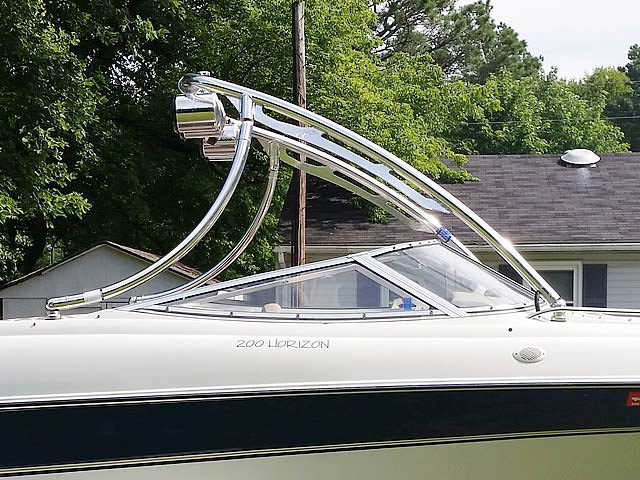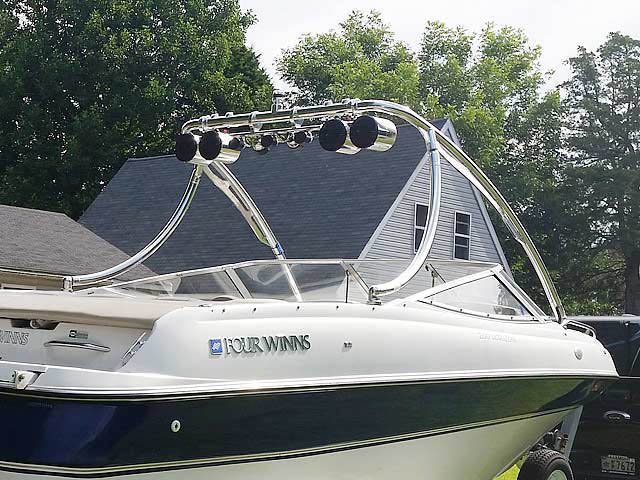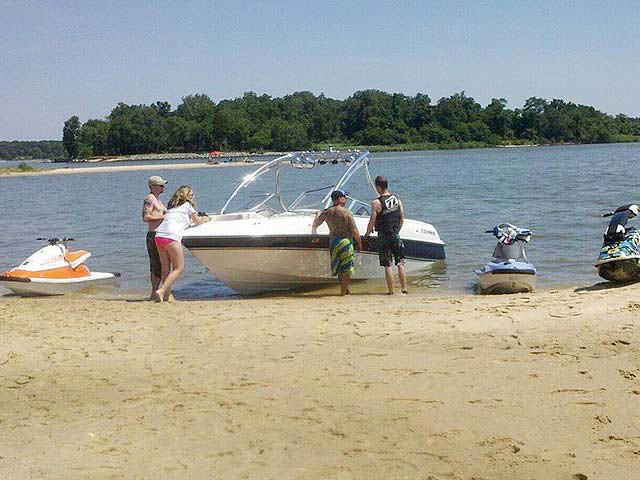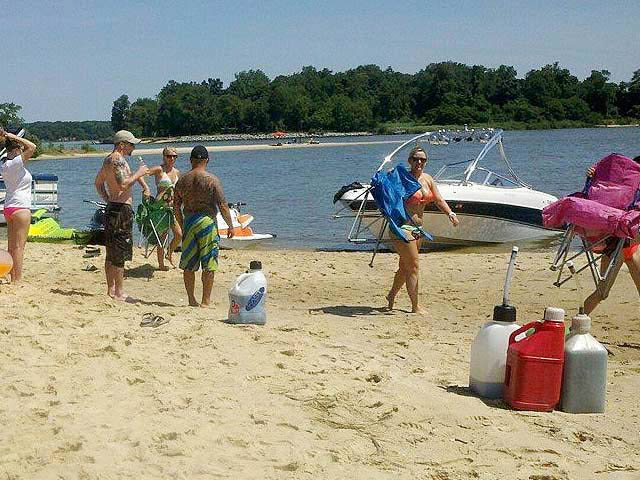 "I am extremly happy with how my boat looks now, wakeboarding is so much better with this tower & intallation was easy. Had my neighbor help me put it on and we had it all on with lightbar and speakers on very easy to do. Very pleased here. Thank you for the easy fit and great look."
Andres Perez
East New Market, Maryland
USA
2009 Tahoe Q4SS
with

Ascent Tower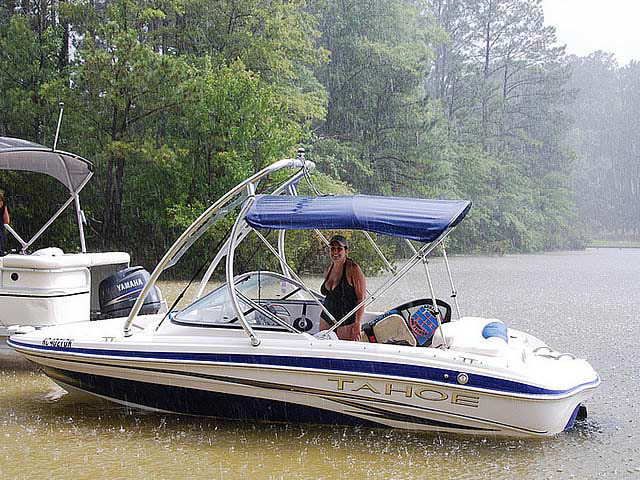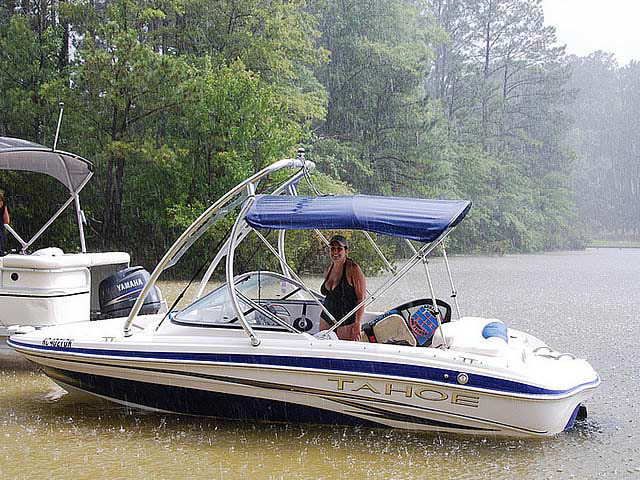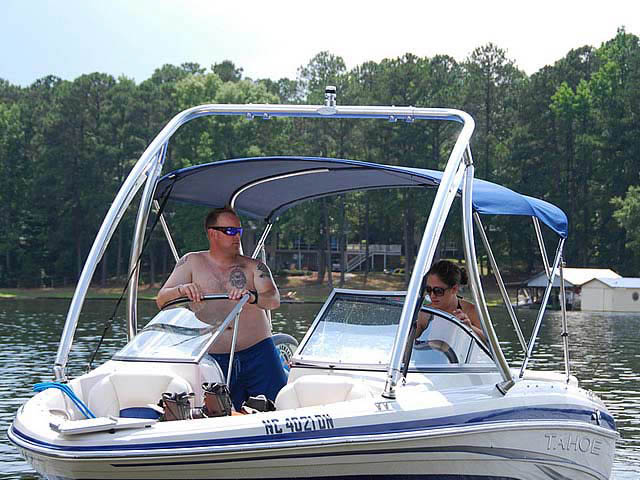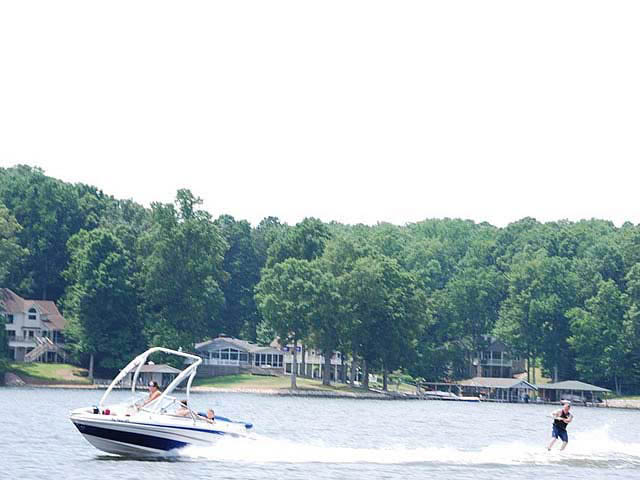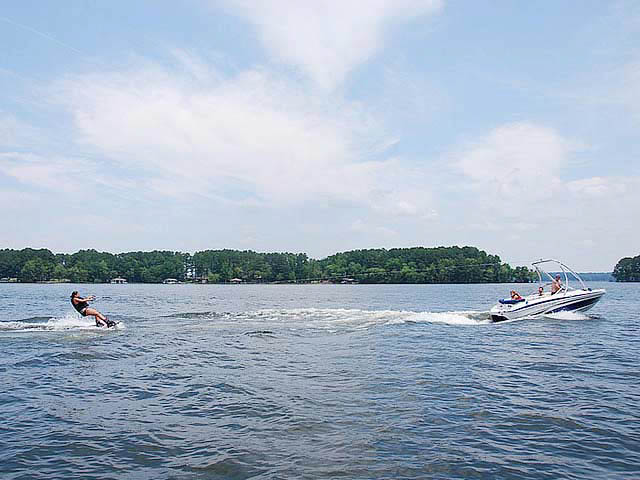 "love our tower. The whole family wake boards and all of our friends. Solid sturdy and would recommend to anyone. If I buy another boat I will purchase another Aerial tower!"
Benjamin Mckee
Yorktown, VA
USA
2008 Glastron GT185
with

Ascent Tower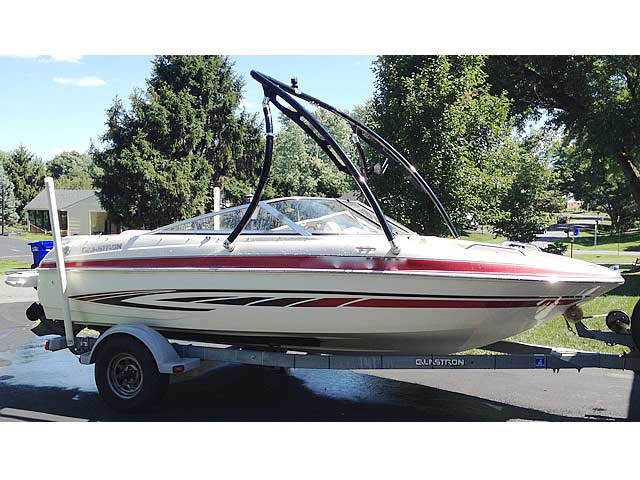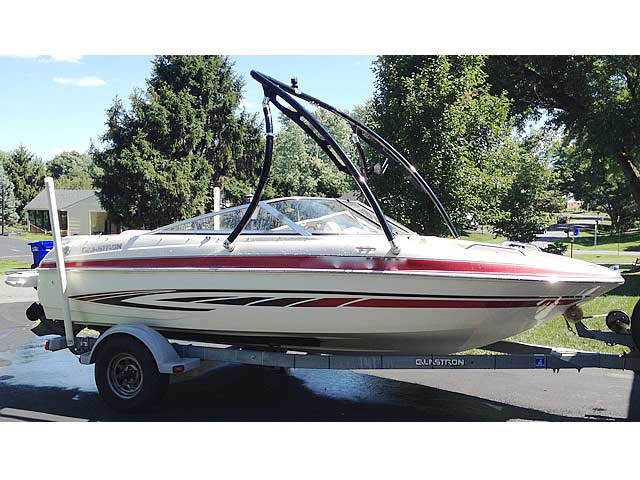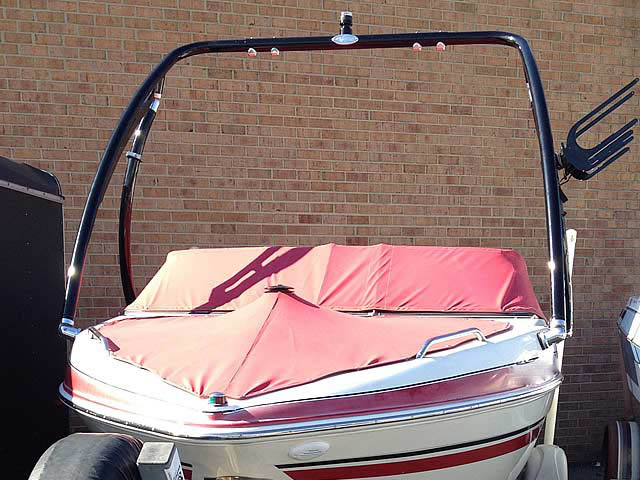 "Great new addition to the boat!"
Greg Sessa
Rockville, MD
USA
1998 Malibu Sportster
with

Ascent Tower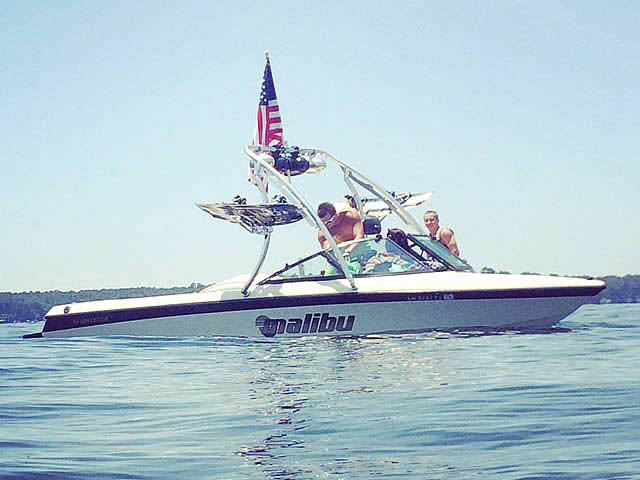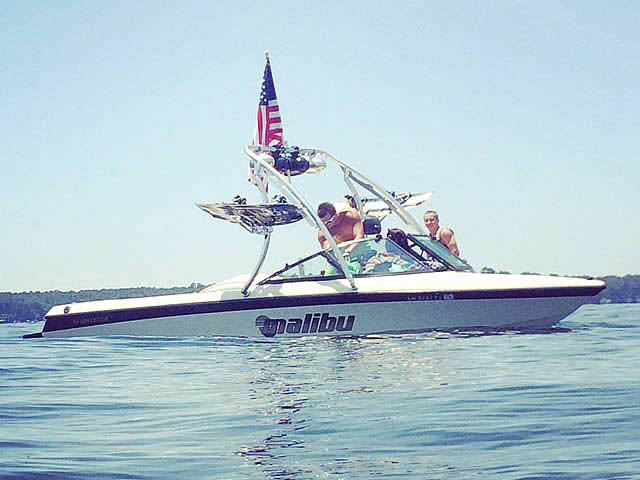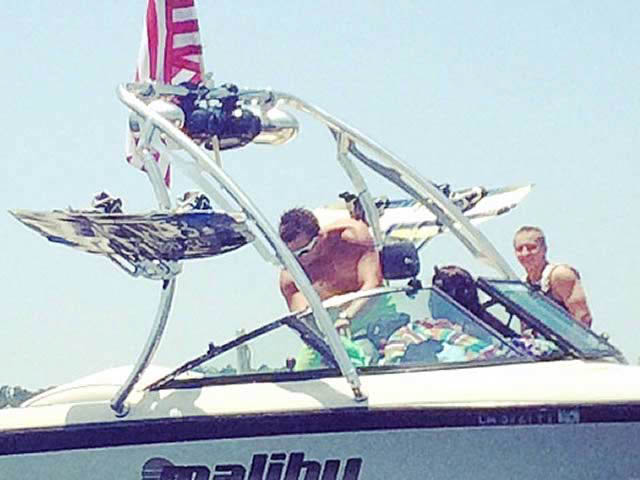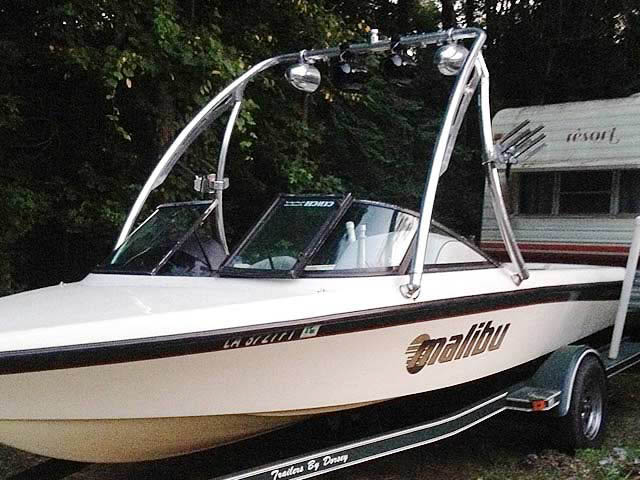 "I was very impressed with the Ascent Tower. It made my boat look completely different. The tower is very sturdy and able to pull wake boarders, skiers, and even knee boarders. The twin speakers I got with the purchase of the tower are top notch, loud and clear, and look great. I wonder what other upgrades I can do for the "Boo"."
Bubba Clark
Logansport, LA
USA
1999 Larson 185
with

Ascent Tower with Eclipse Bimini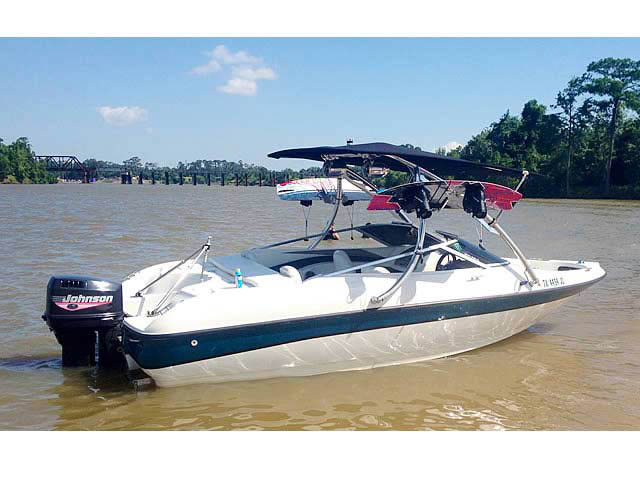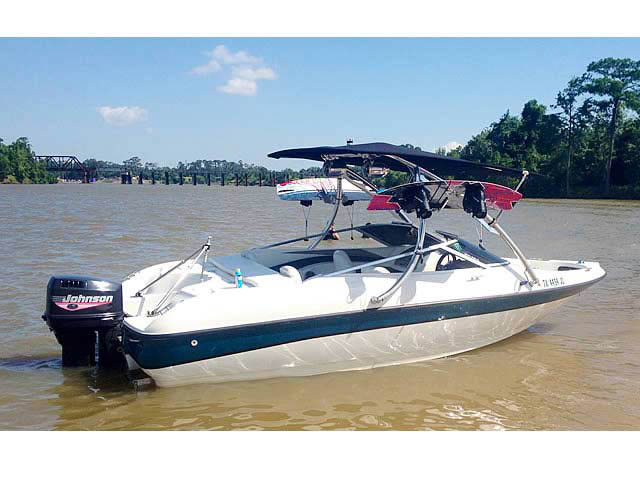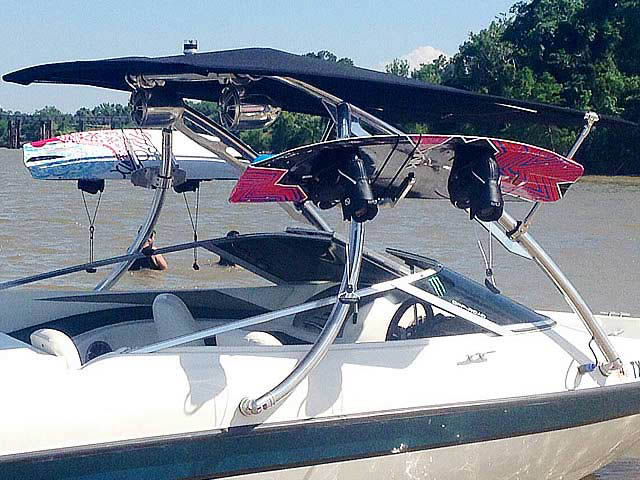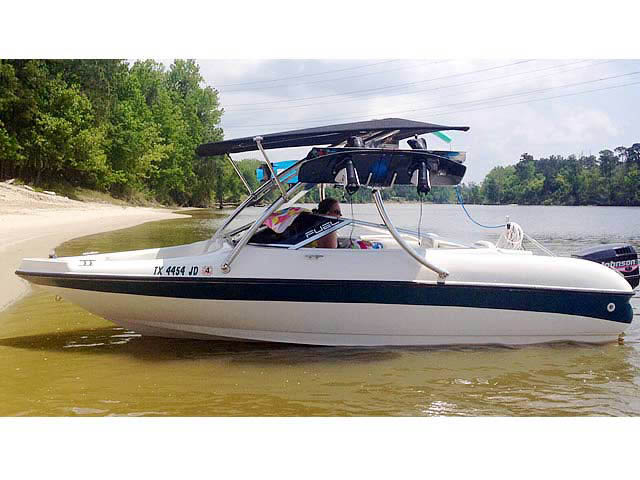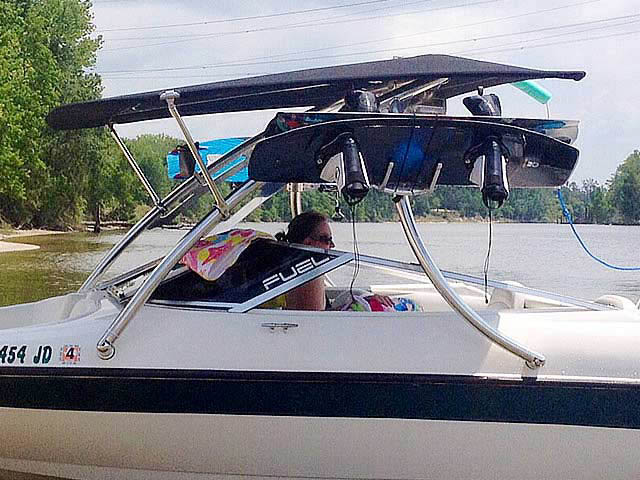 "This tower and accessories transformed the look of our boat. We are on the boat every weekend with the kids they can't get enough of being on the water. I can't count the number of compliments we have received on the tower, Aerial make TOP quality products and have great customer service."
Neal Henry
La Porte, Tx
US
1997 Larson Flyer 176
with

Ascent Tower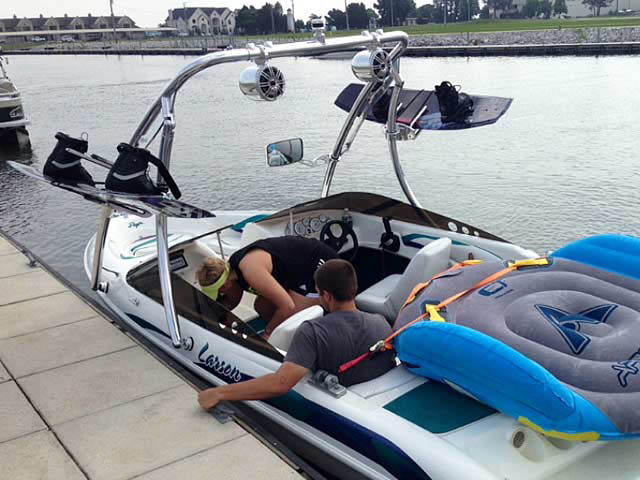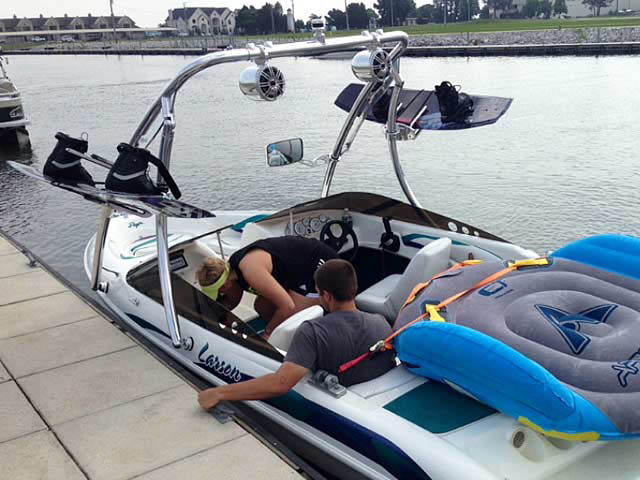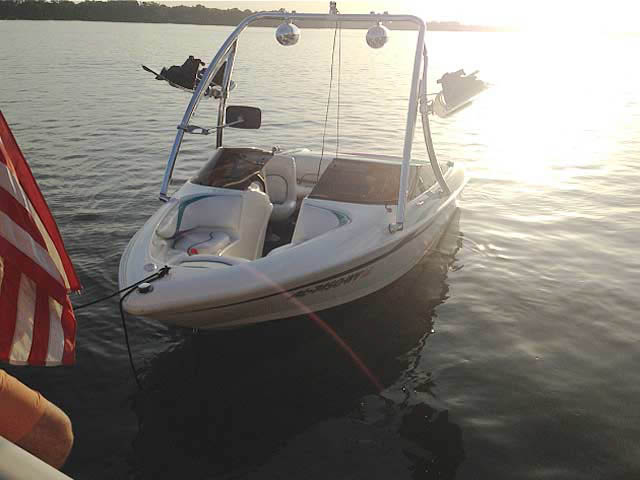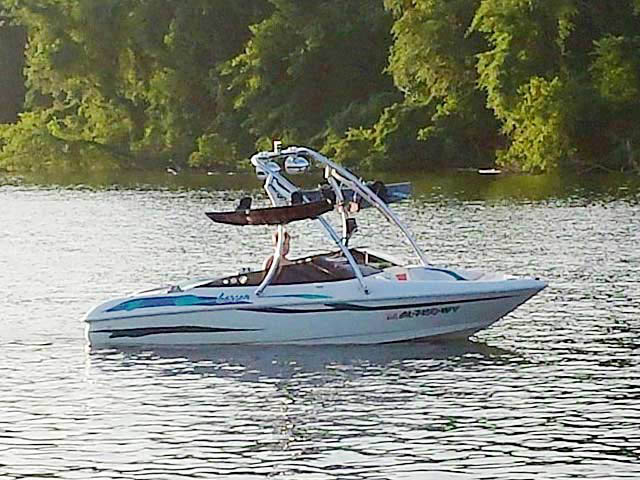 "I ordered my Tower 3 months before Summer. Installed it less than a week before Memorial day weekend. My Tower is AWESOME!!! I am Very pleased with the Package Deal an Savings that I received. Customer Service was Excellent and Very Helpful. Headed out this weekend to Shred some more Wakes!! "
Drew Johnson
Decatur, Alabama
United States
2000 Maxum 1800sr
with

Ascent Tower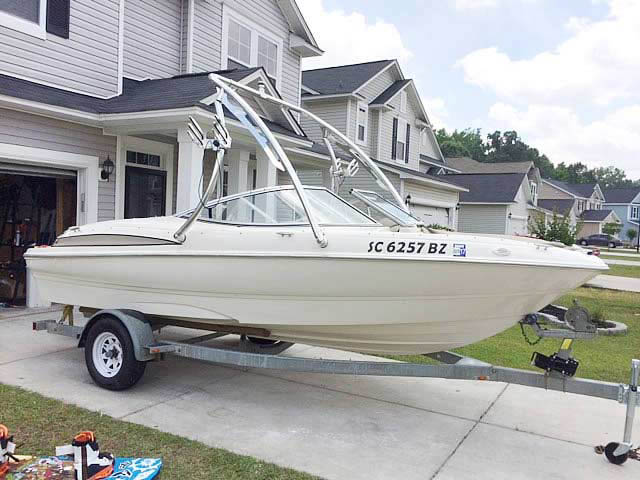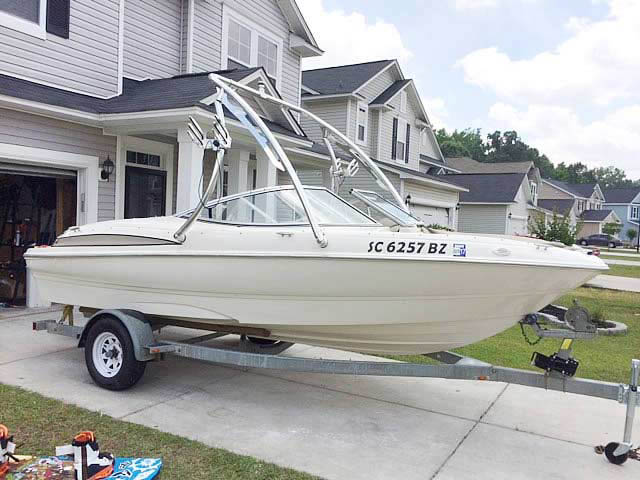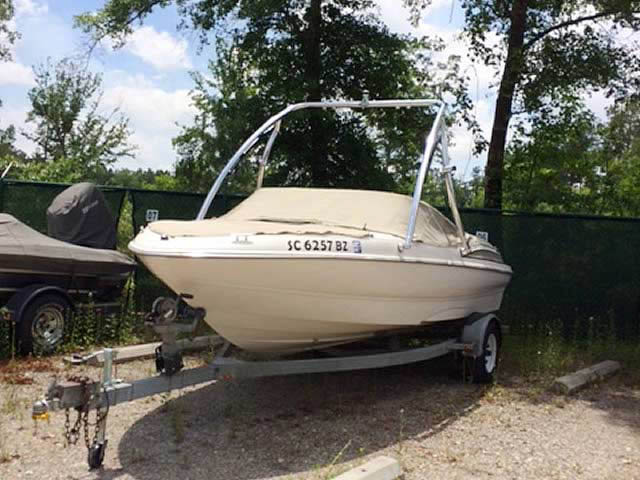 "Very happy easy to install "
Michael Ziegler
Moncks corner , Sc
USA
1999 Larson 18ft
with

Ascent Tower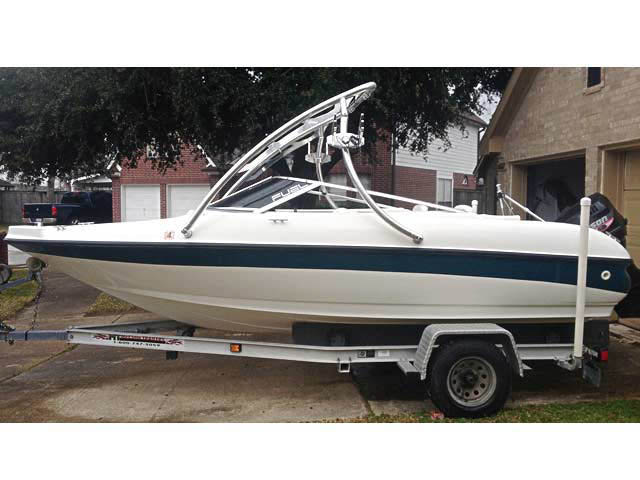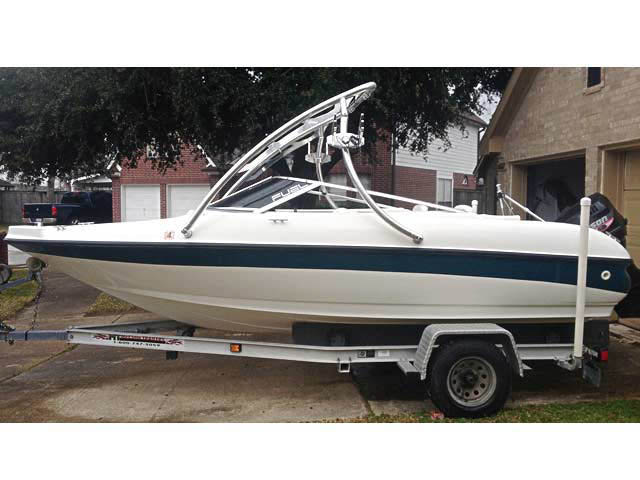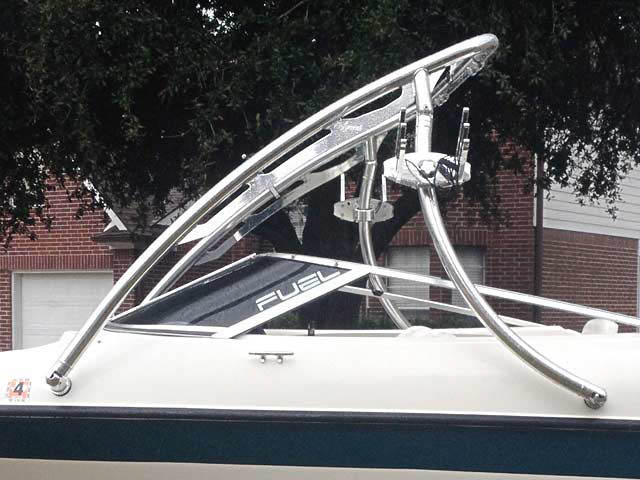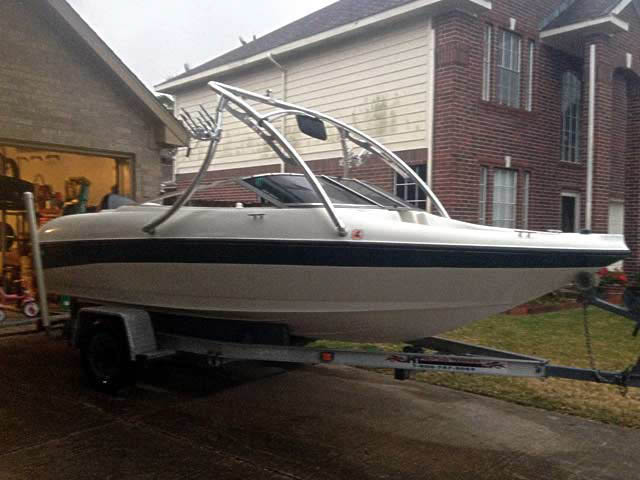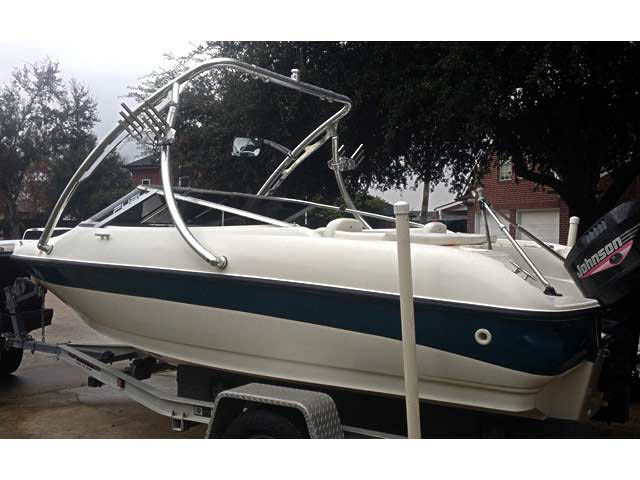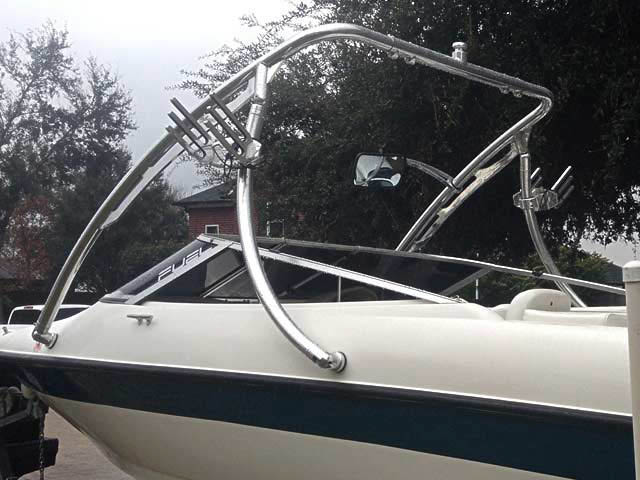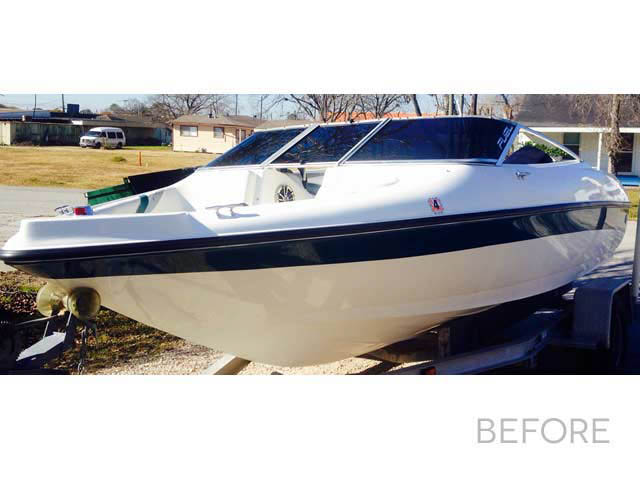 "Tower was very simple to install and looks great. Looks like a different boat."
Neal Henry
La Porte, Texas
USA