1998 Rinker Captiva 232 Cuddy
with

Airborne Tower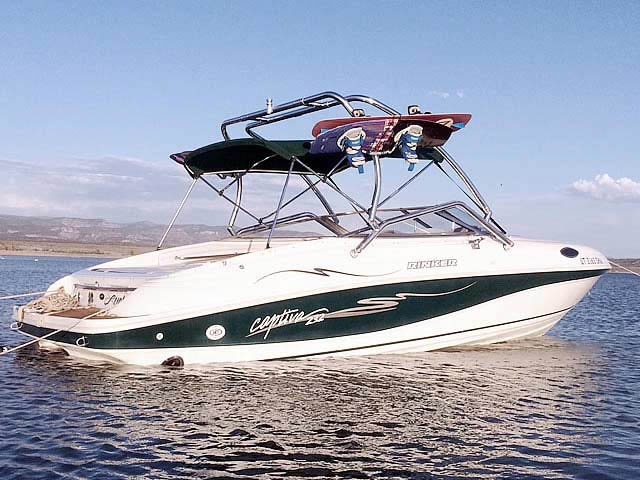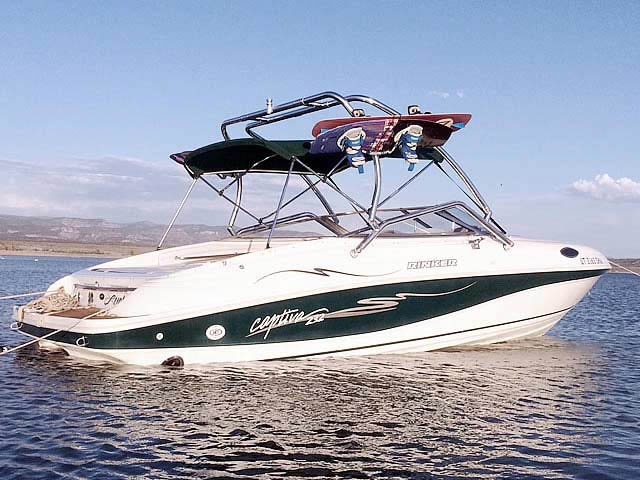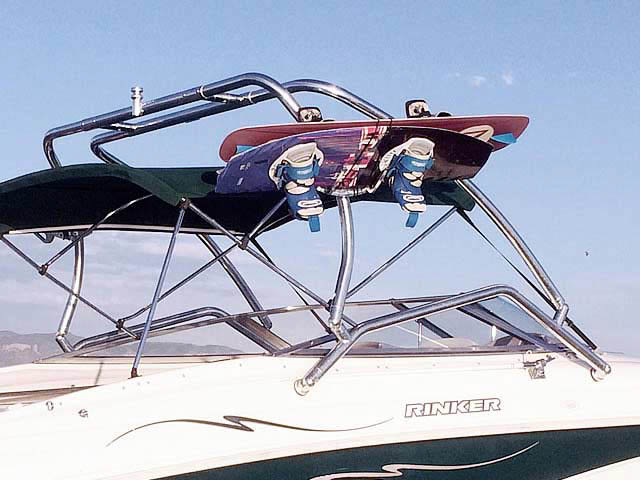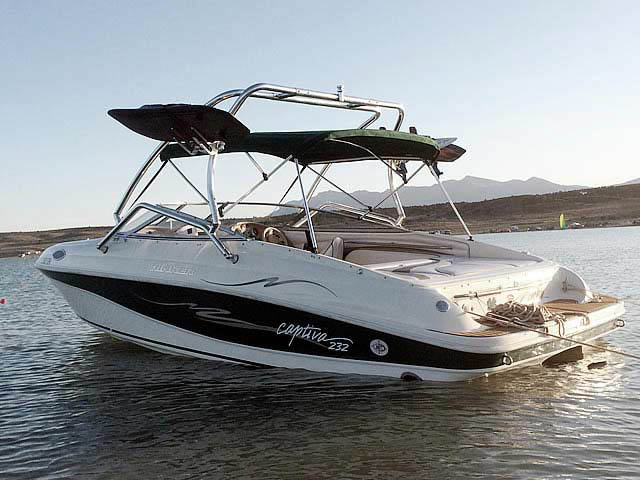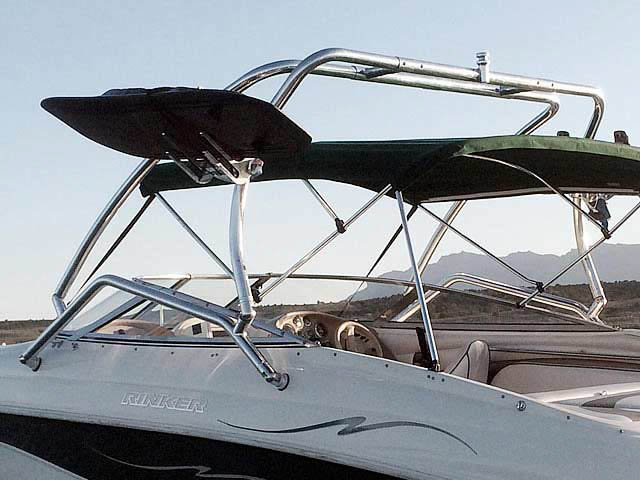 "The tower installs pretty easy and is very solid! Great quality and asking price! Overall I love the Airborne tower!"
Travis Neilson
West valley, Utah
USA
1997 Sport Nautique
with

Airborne Tower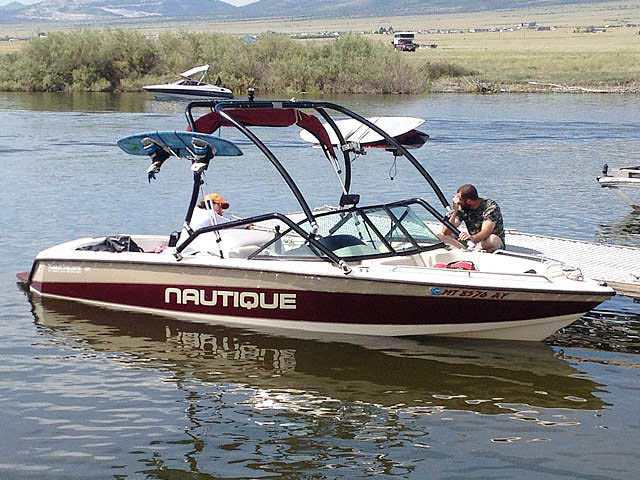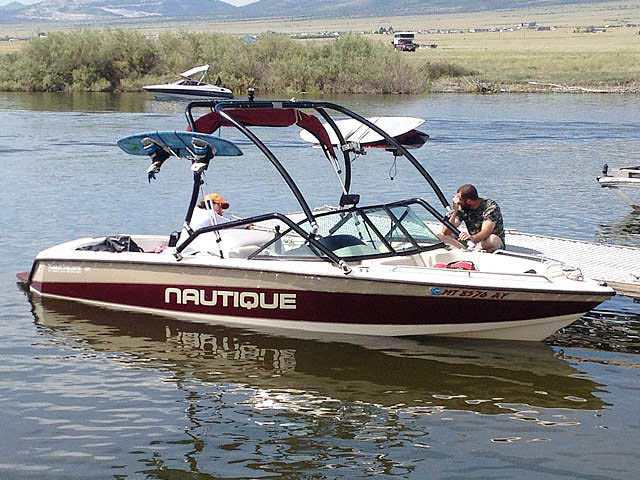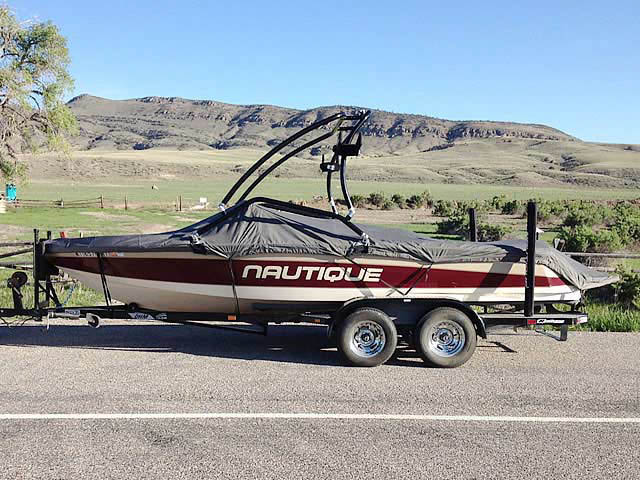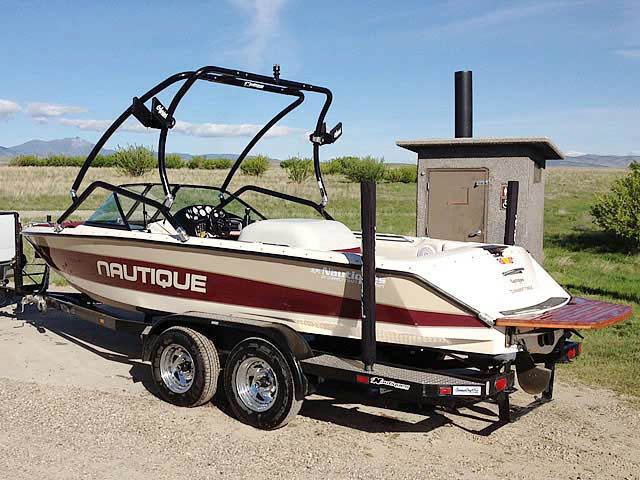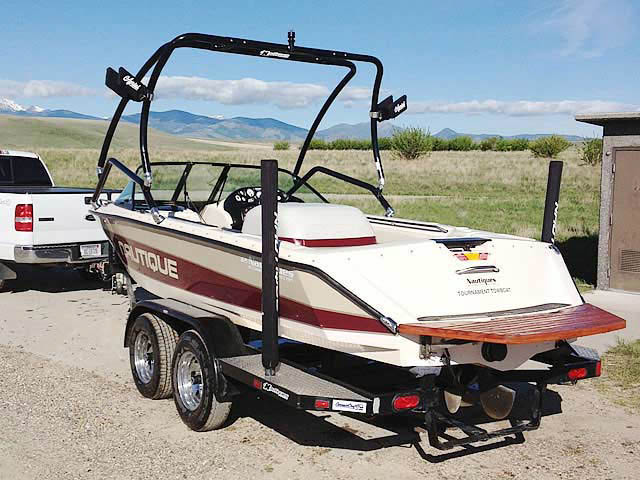 Jonathan Skillman
Belgrade, MT
United States
1994 Chaparral SL 180 Limited
with

Airborne Tower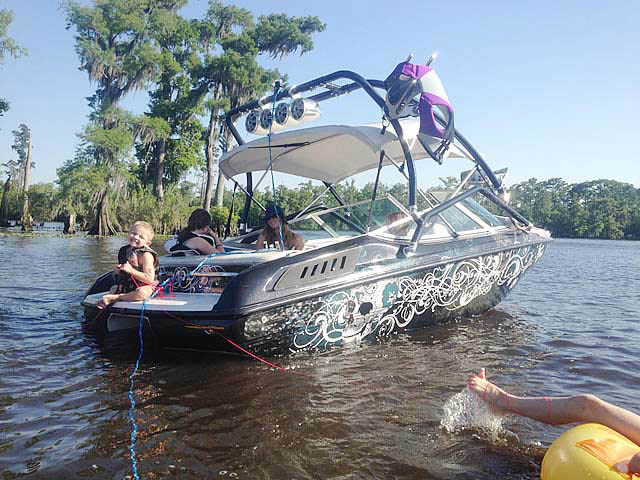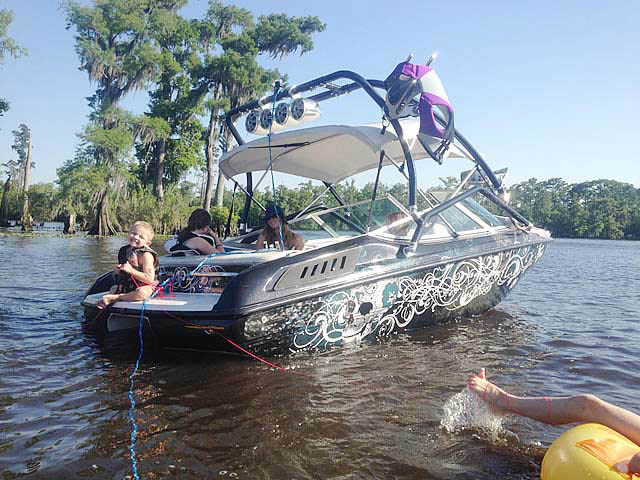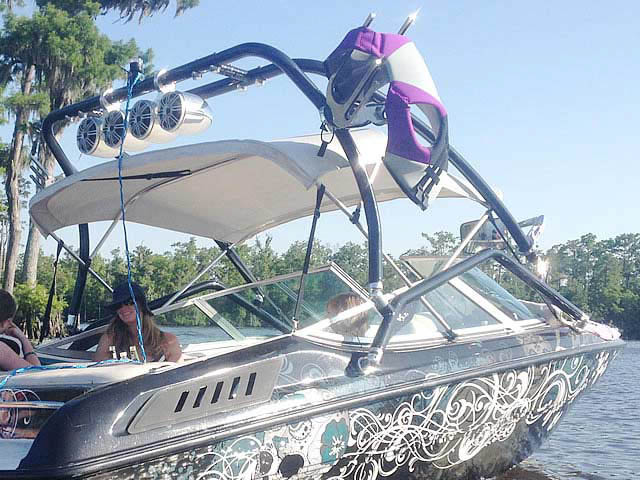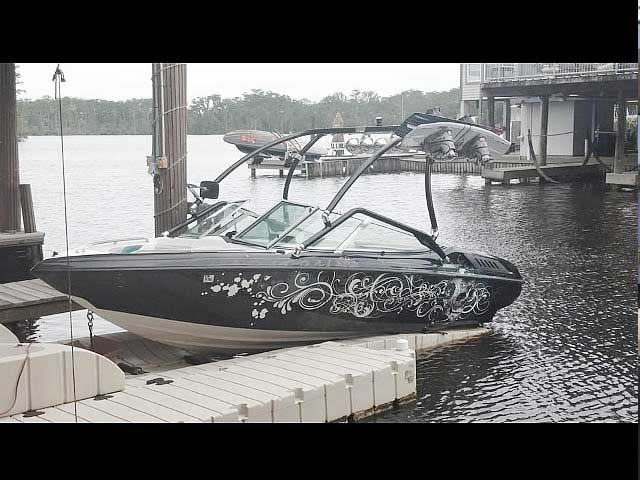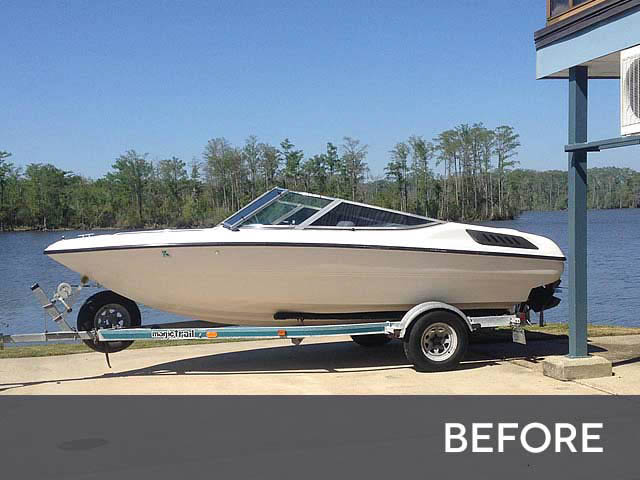 "Awesome tower. Pics speak for themselves. Highly recommend to everyone. Perfect finishing touch to the boat and the speakers jam!"
Deric Drennan
Madisonville, LA
USA
1991 Sport Nautique
with

Airborne Tower with Eclipse Bimini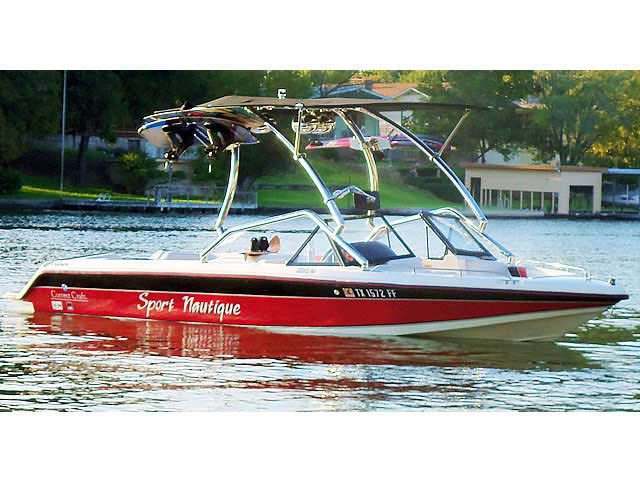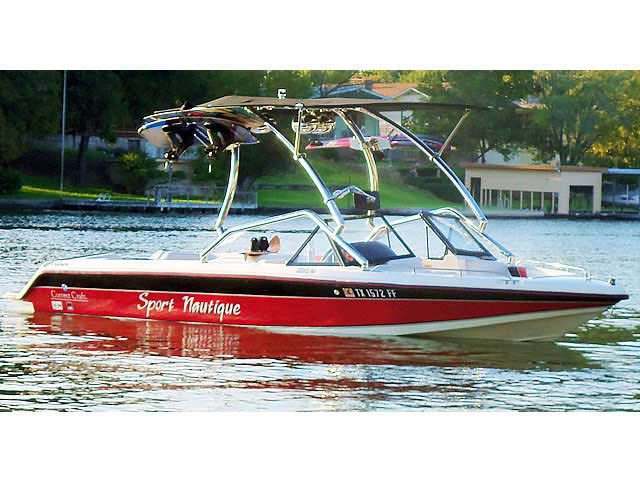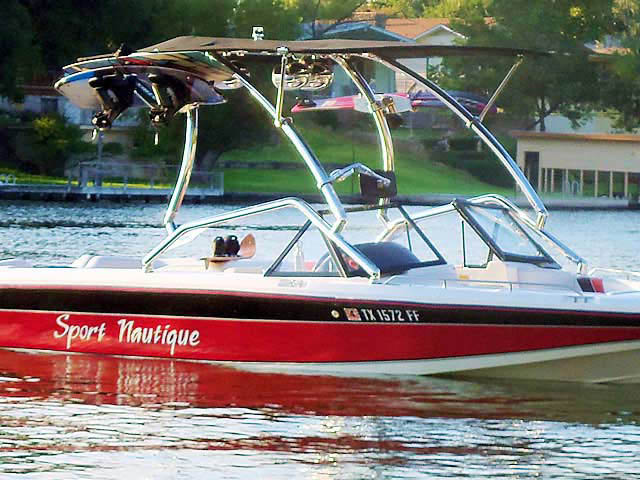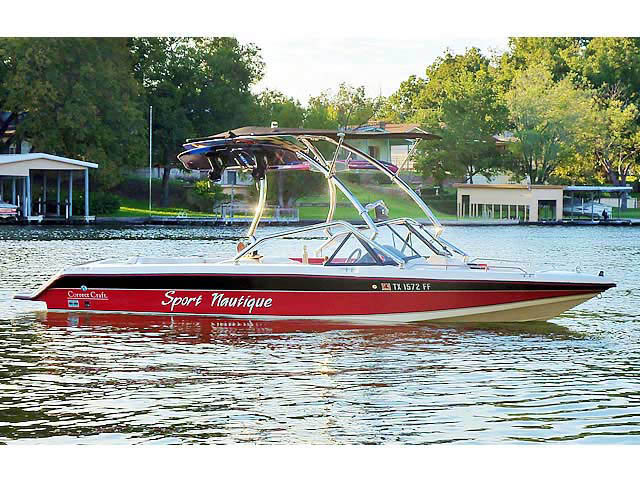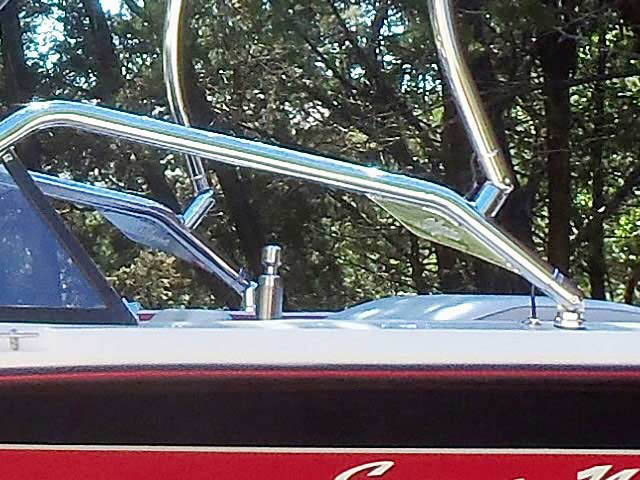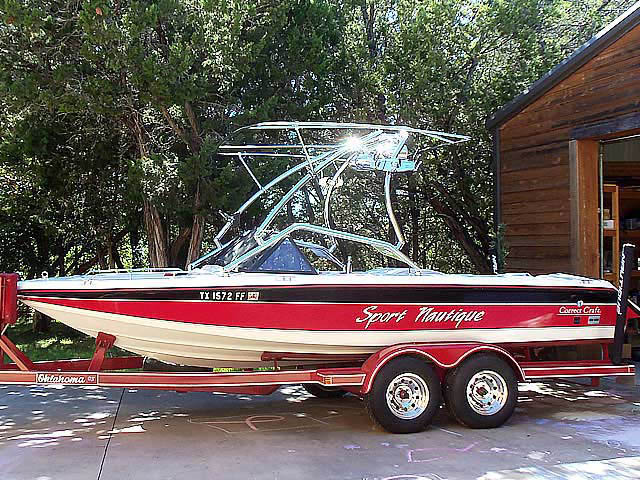 "This tower not only looks great but works great. The eclipse top puts lots of shade. Gave the boat a fresh new look. "
Corey Bolt
Glen Rose, Texas
US
2004 Larson SEi 180
with

Airborne Tower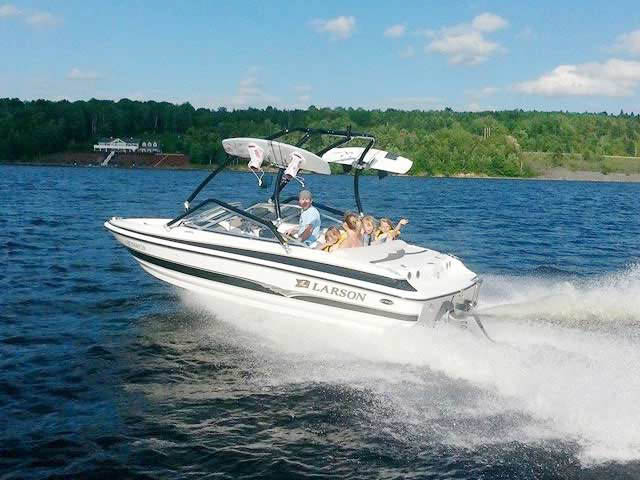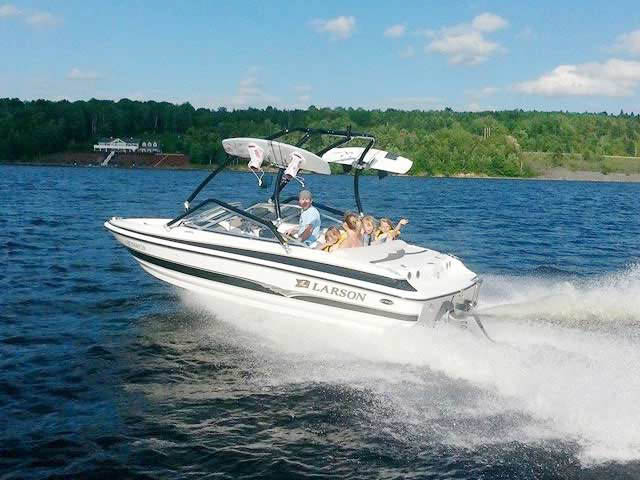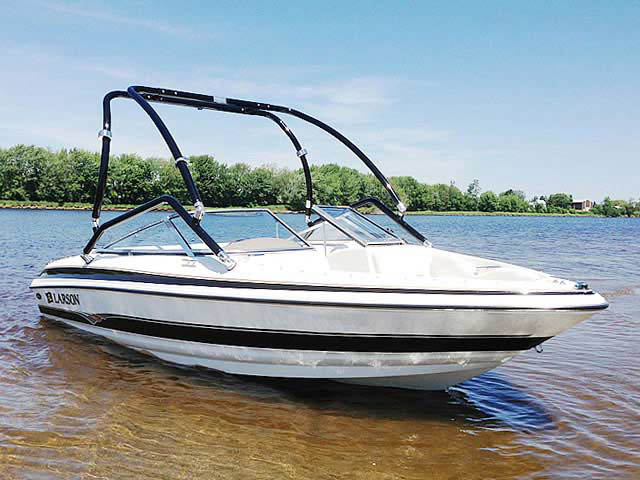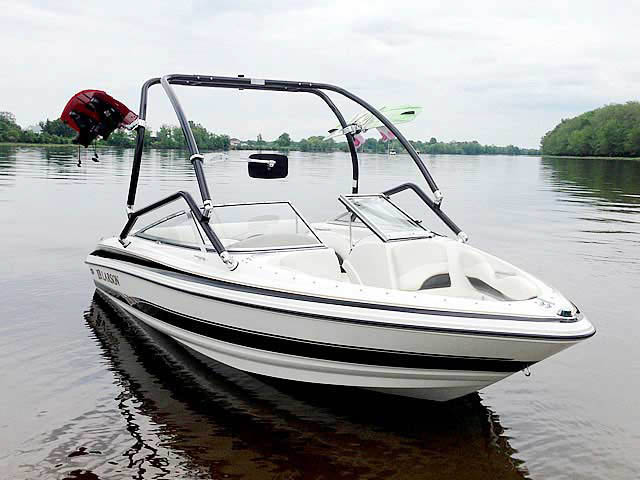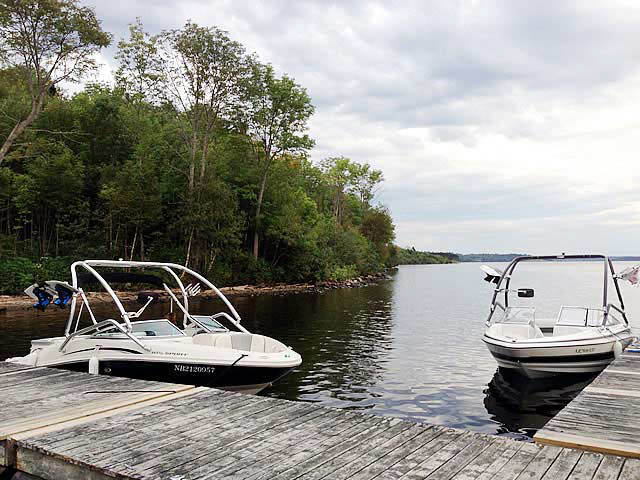 "We began wakeboarding 3 years ago and love it! The next logical step was adding a tower. Our Aerial 'Airborne' tower is working out really well and makes wakeboarding that much more enjoyable. I've received numerous compliments on the look and design of the tower. The tower was easy to install folds nicely so we can store the boat in the garage."
Rodney Blanchard
Fredericton, NB
Canada
1993 Crownline 19.5'
with

Airborne Tower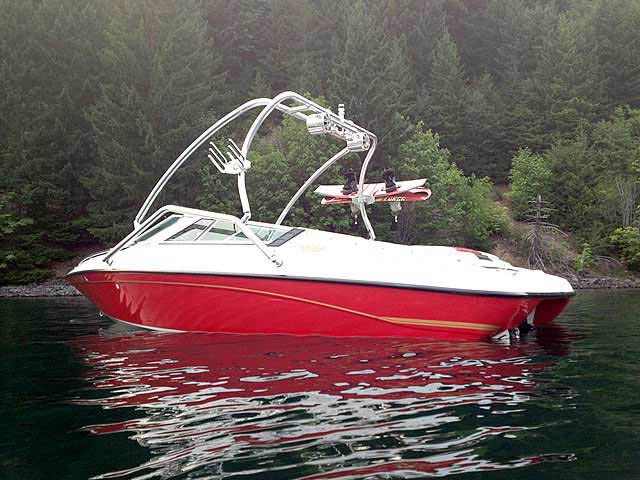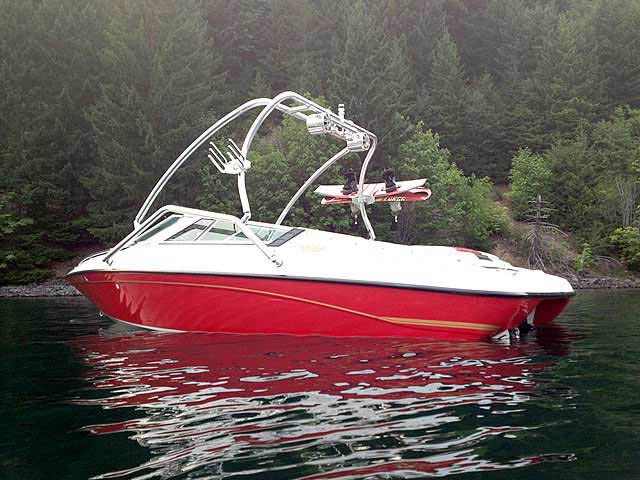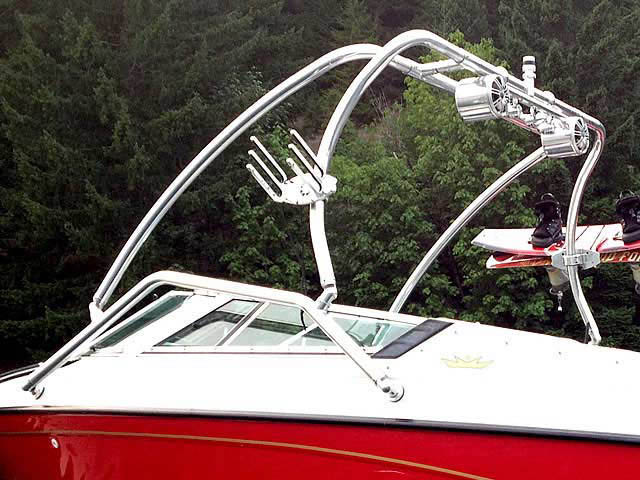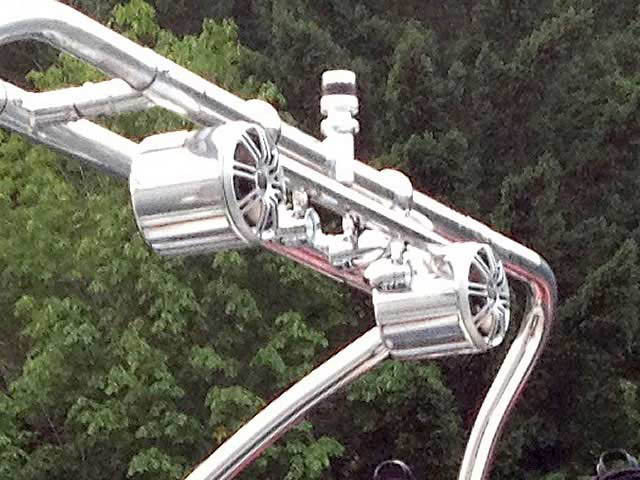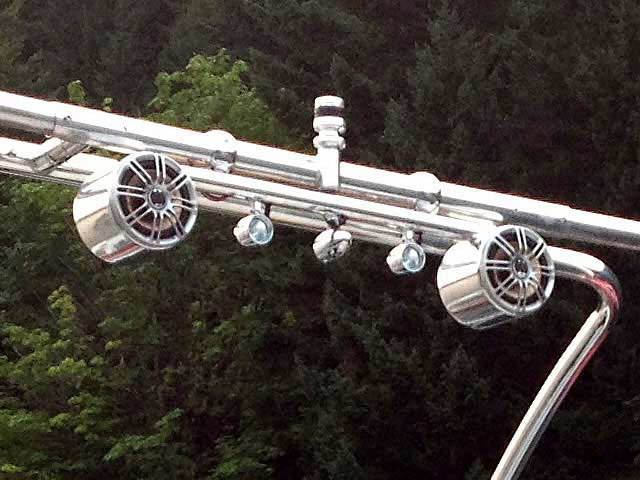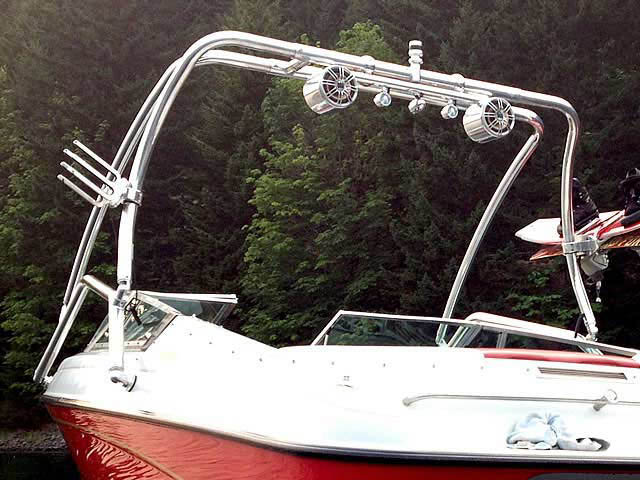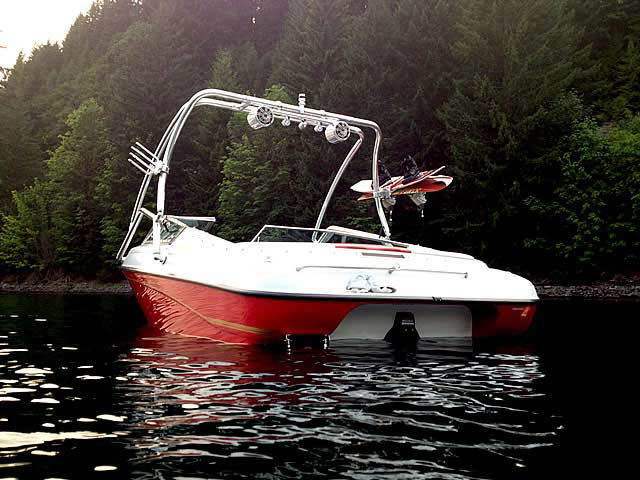 "What a great looking tower. Made my old boat have a fresh look."
Tracy Hoffman
Keizer, Oregon
United States
2008 Mariah FS18
with

Airborne Tower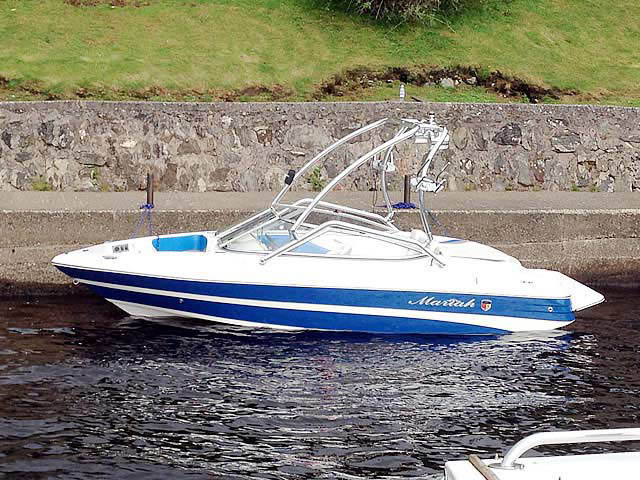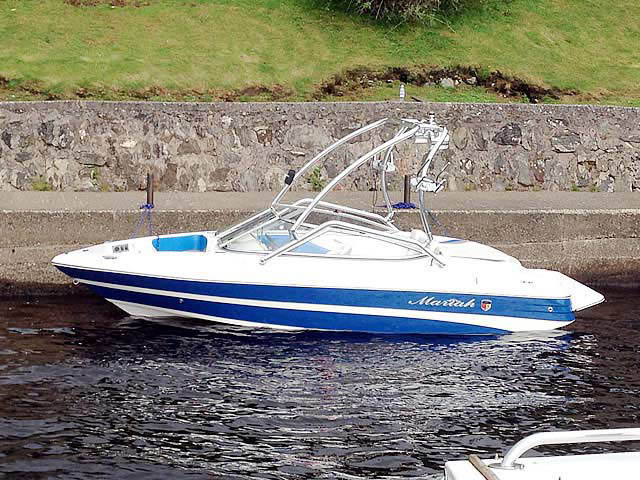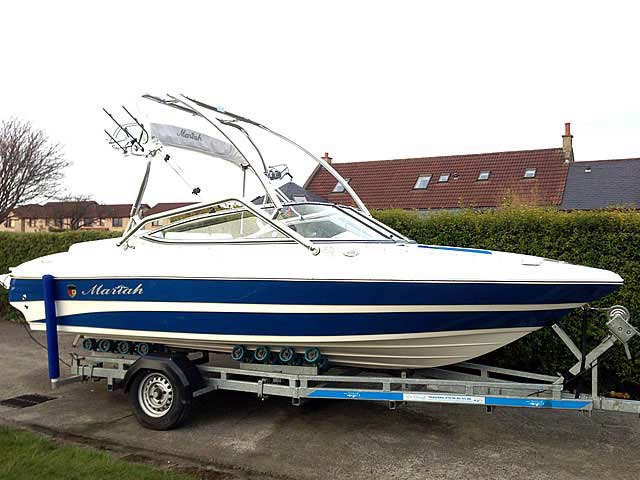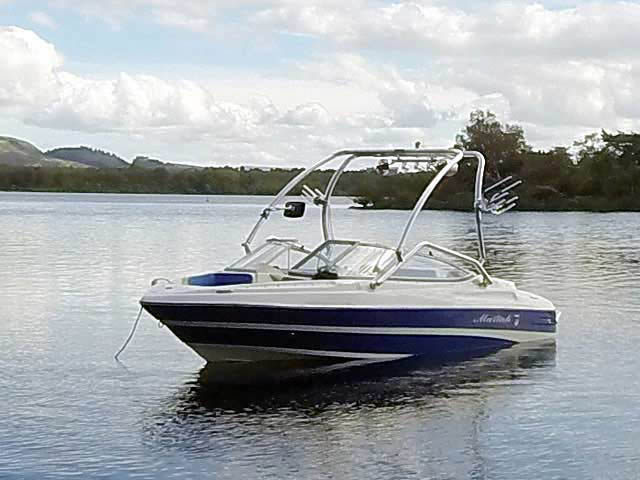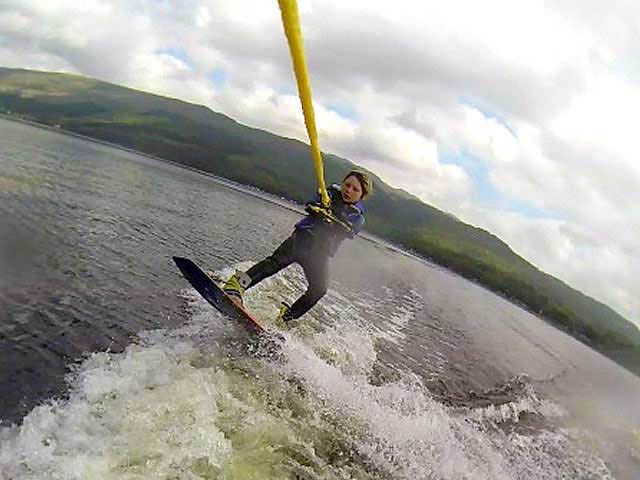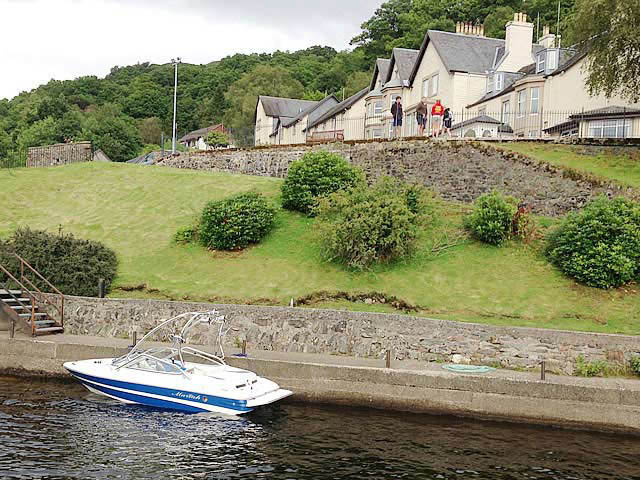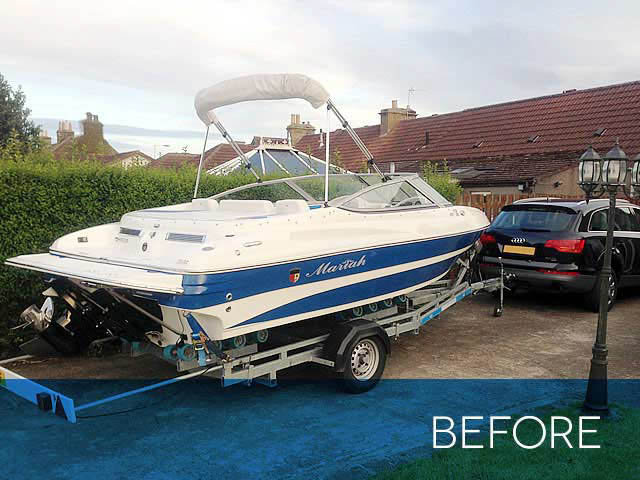 "The tower follows the boat lines well and looks like a factory tower. It's great as it still allows me to use the factory Bimini, the racks are good but I should have got the swivel racks and the mirror is just the best I've see. "
Alastair Haddow
Coaltown of Balgonie, Fife
Scotland
2009 Bayliner Discovery 195
with

Airborne Tower with Eclipse Bimini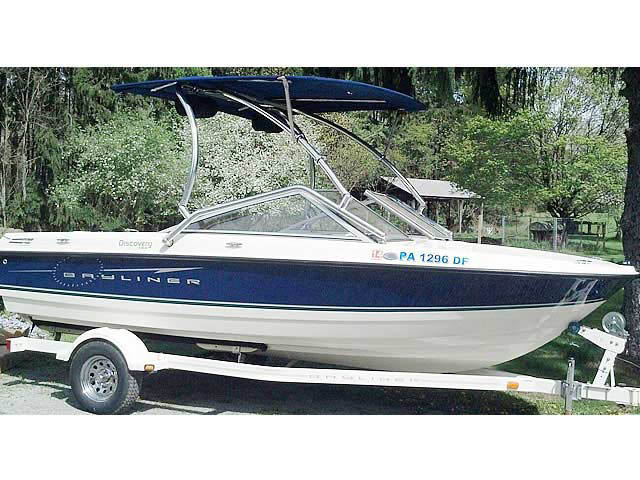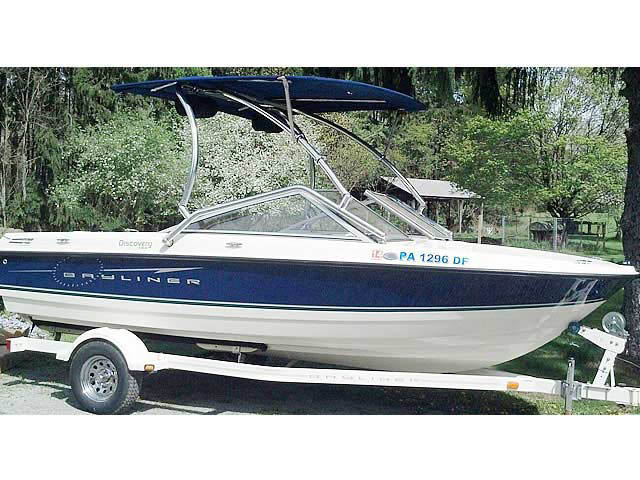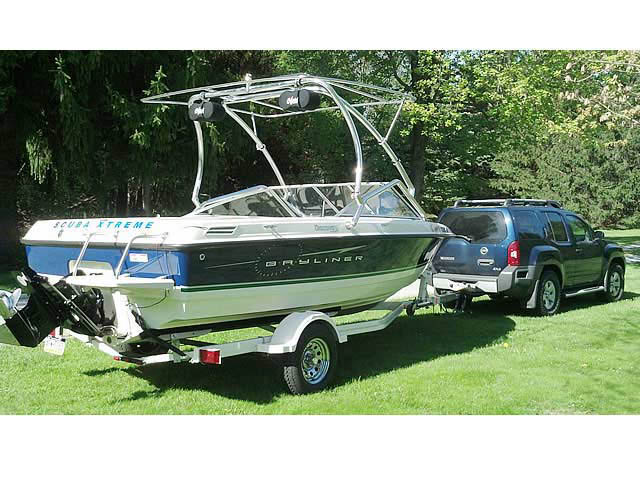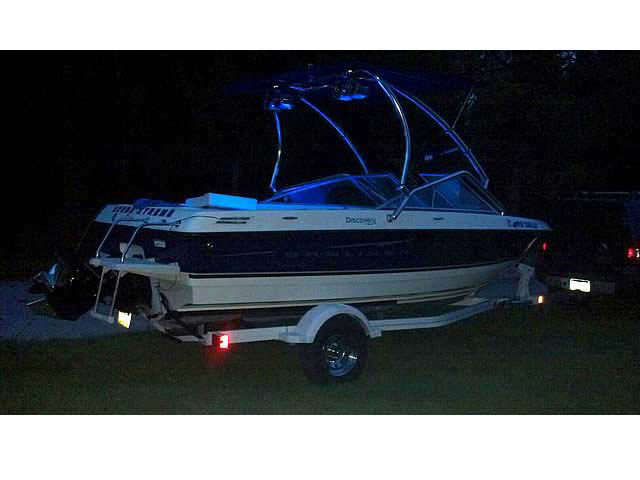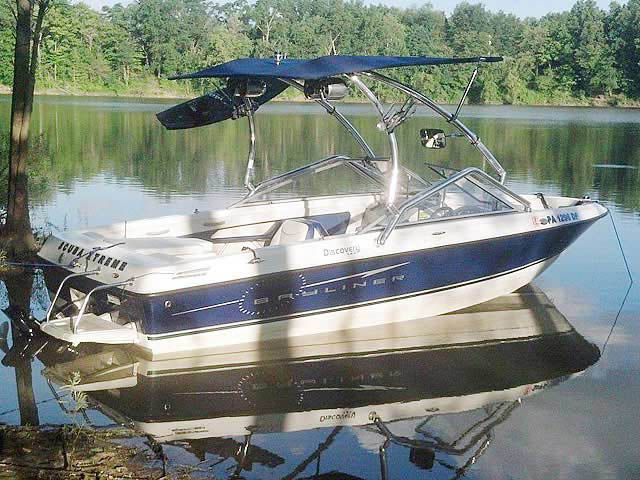 "Aerial Wakeboard Tower with speakers and canopy top was a great buy. Cant wait to use it all this summer. Excellent Wakeboard Tower and accessories."
Tom Miller
Pittsburgh , PA
United States
2001 Malibu Sunsetter VLX
with

Airborne Tower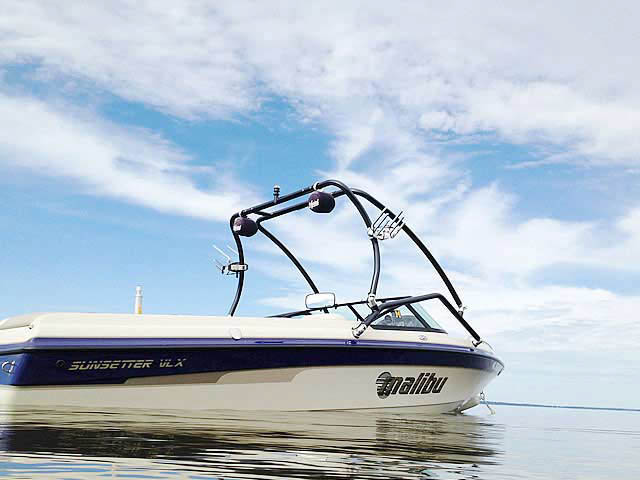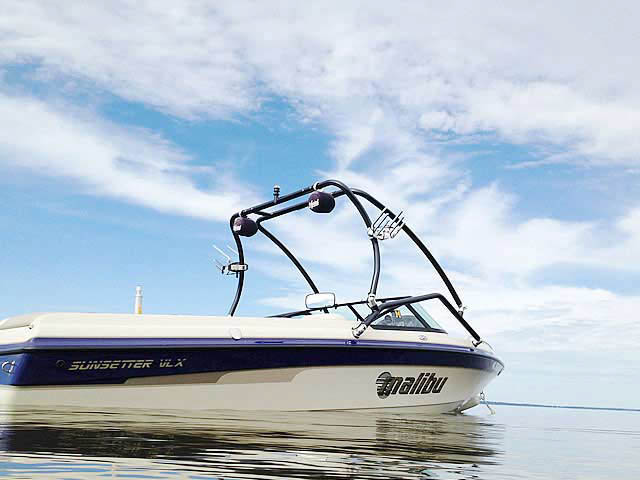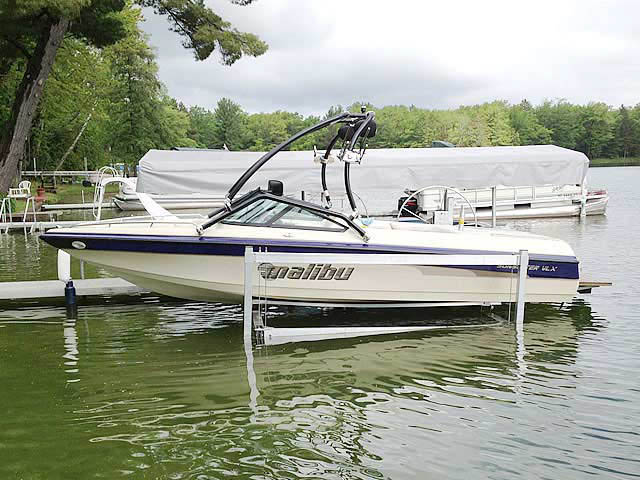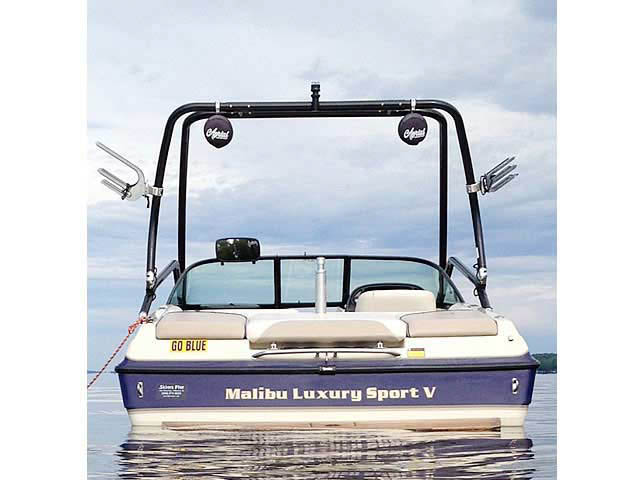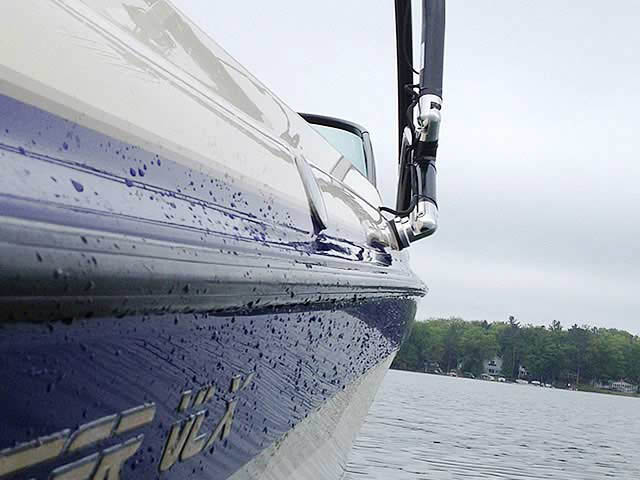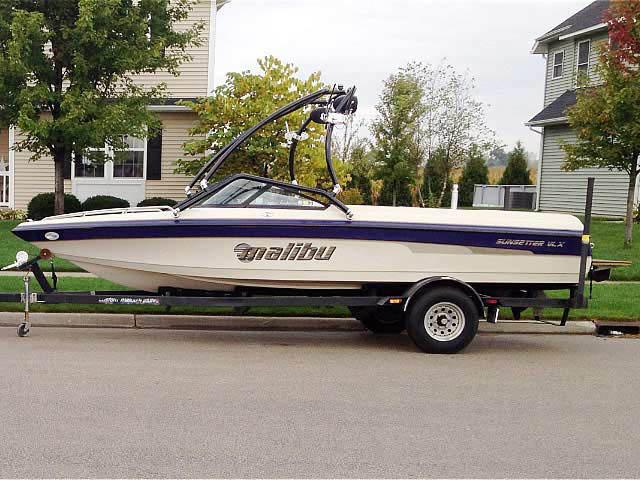 "I love my tower, racks and speakers. I added an amp and my speakers are very loud! Could not be happier with my purchase. I bought the rack, speakers and tower as a package and the price was extremely competitive!! Living life above the wake!!!"
Tom Hart
Bay City , Michigan
United States
1998 Sea Ray 210BR
with

Airborne Tower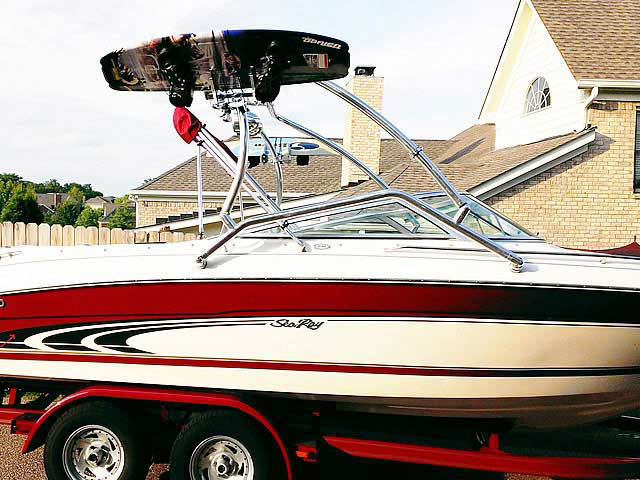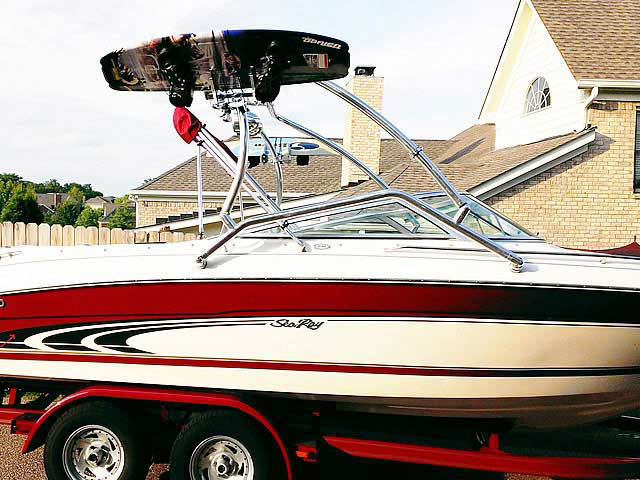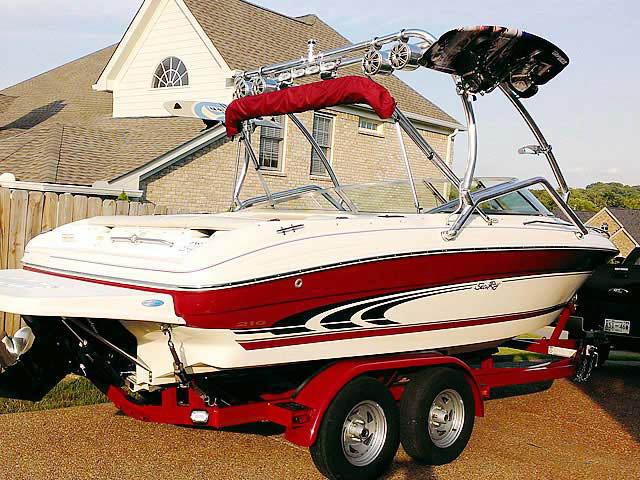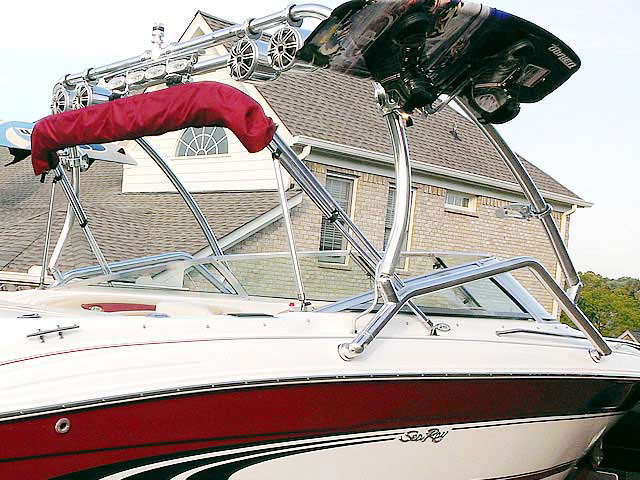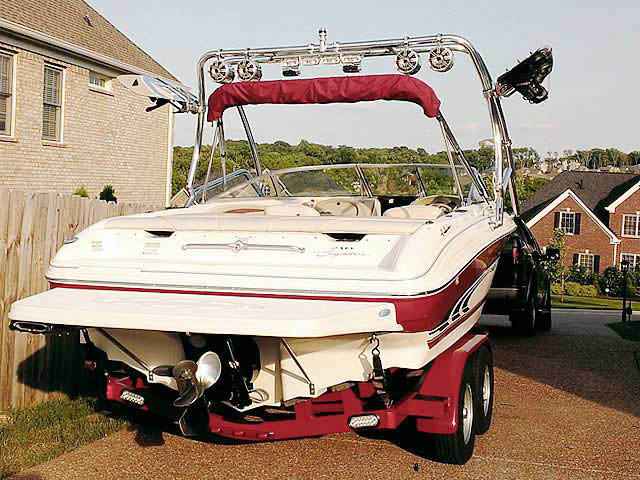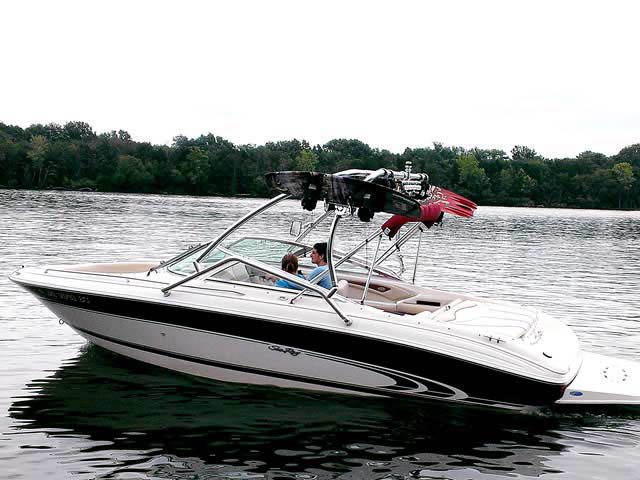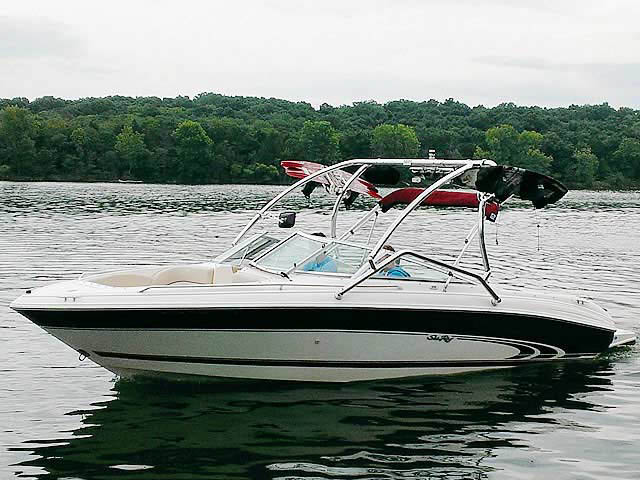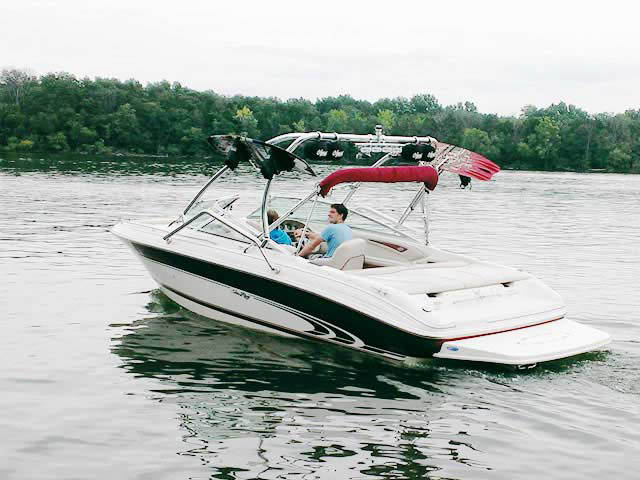 "A great looking tower that perfectly match the 210 Searay. Speakers, lights, racks, and accessories were an easy installation. Very well pleased with the outcome. Great tower. Highly recommend it to my friends and associates. Installation by Stones River Fiberglass, 1167 Hanson Ct., Murfreesboro, TN 37129
"
Don Skinner
Brentwood, TN
United States
2000 Bayliner Capri 1950
with

Airborne Tower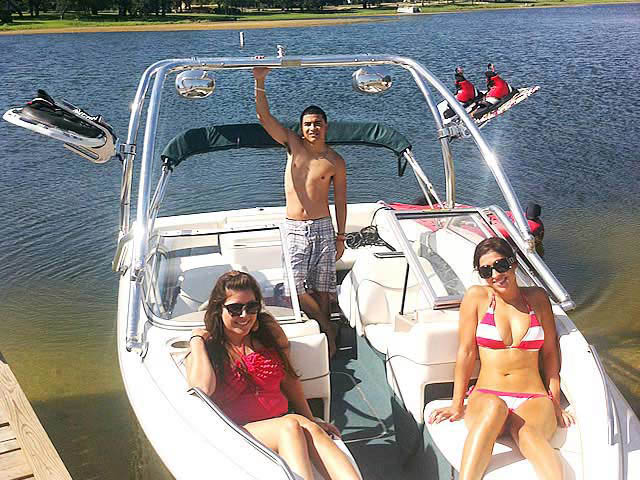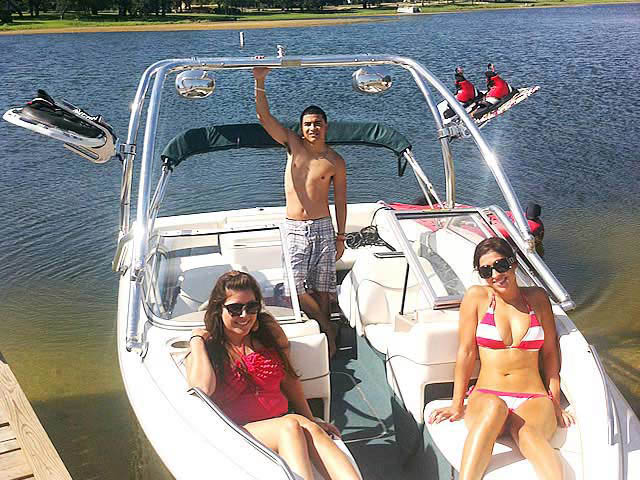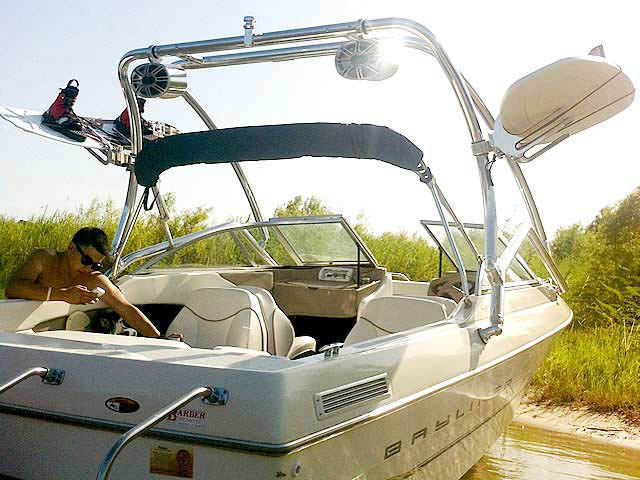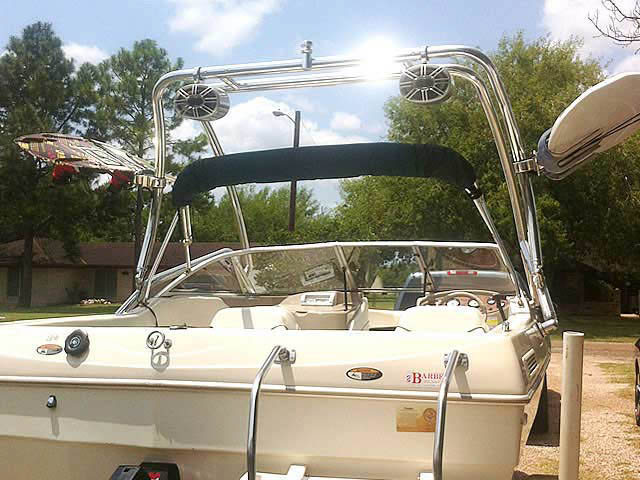 "The tower, board racks, and the speakers are the perfect accessories for my boat! I get so many looks and compliments! Thanks for the great deals on this stuff!"
Claudio Arjona
Victoria, TX
United States
1994 Cheyenne Elite
with

Airborne Tower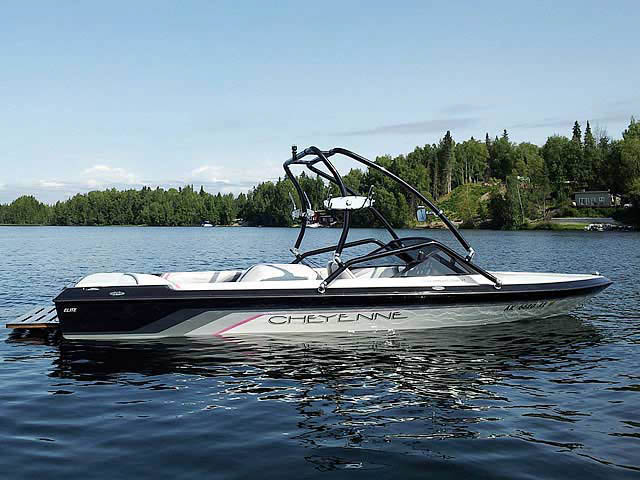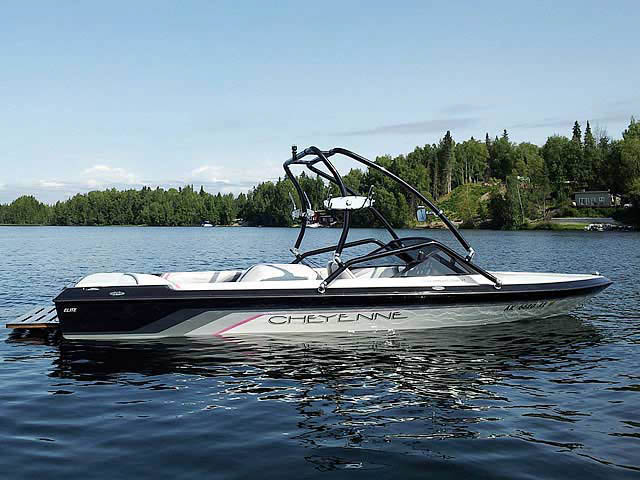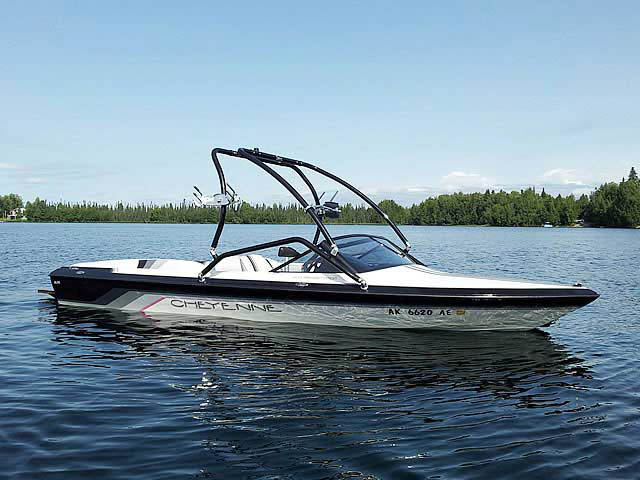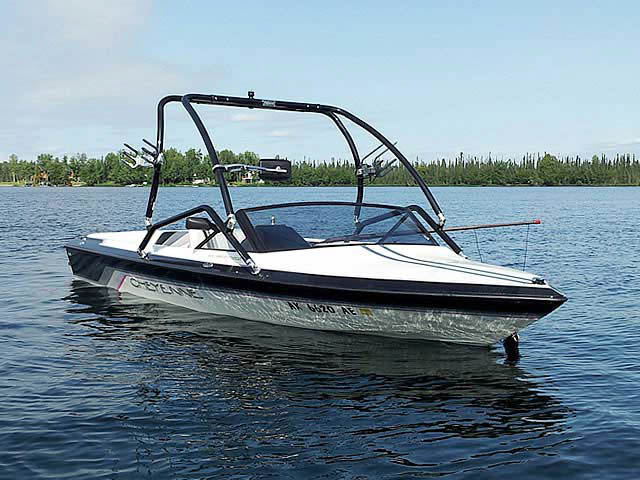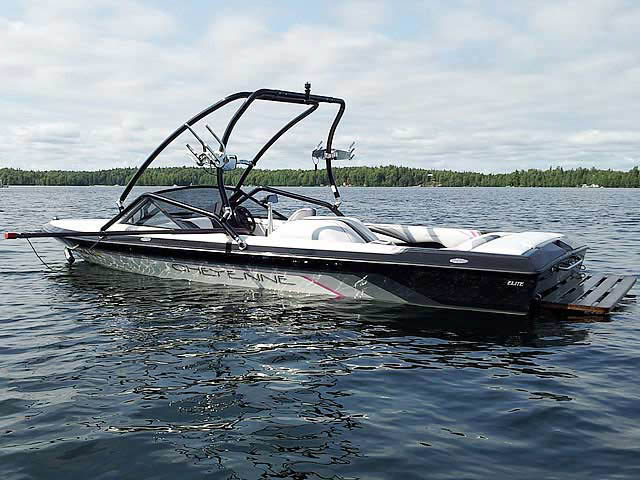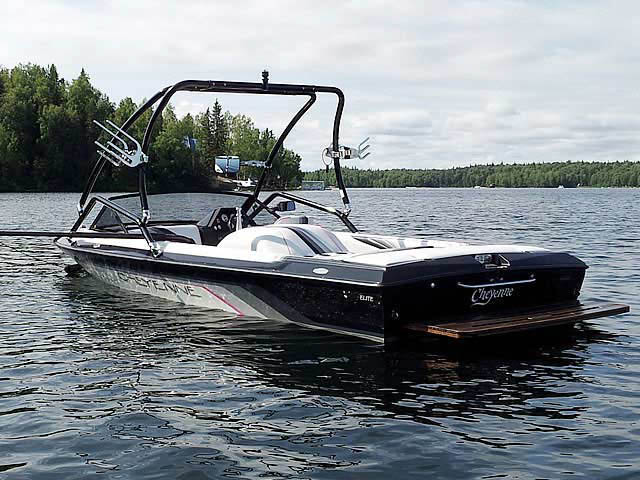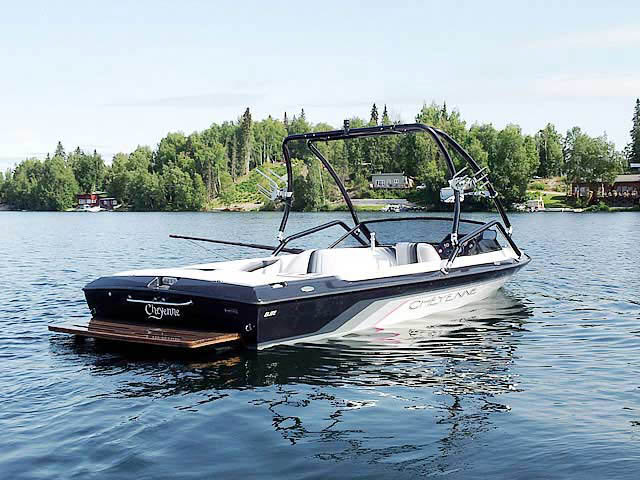 "Nice tower. Super strong and easier to install than it looks."
Joel Schwantes
Big Lake, Alaska
United States
2001 Malibu Sunsetter VLX
with

Airborne Tower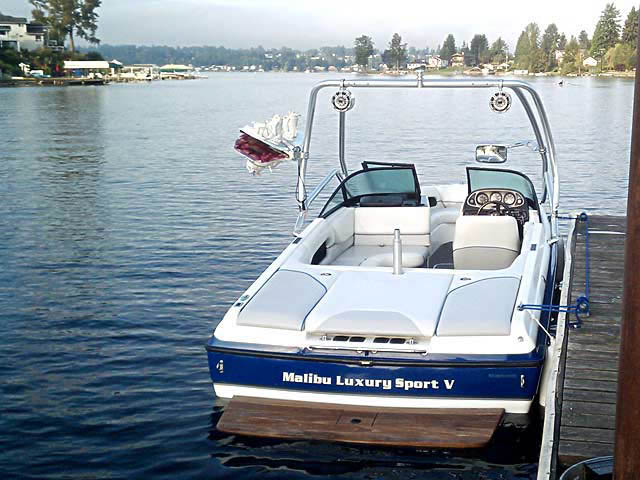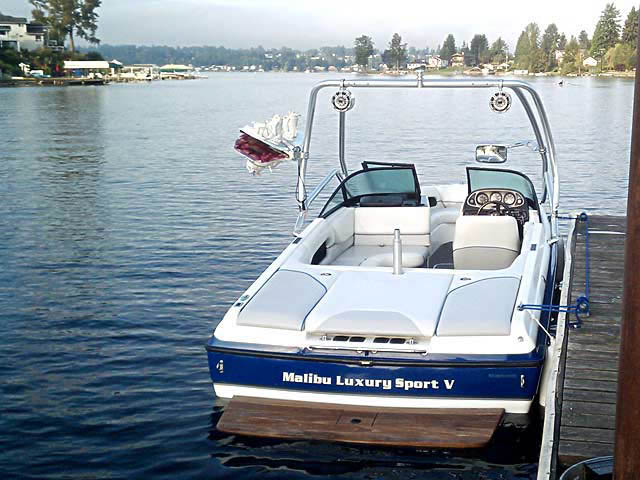 "This tower is so great, I pulled it off my Bayliner when I sold her. I've gotten lots of use out of it over the last few years. I always recommend Aerial towers when asked."
Dave Fish
Lake Stevens, WA
USA
2007 Sea Ray 185 Sport
with

Airborne Tower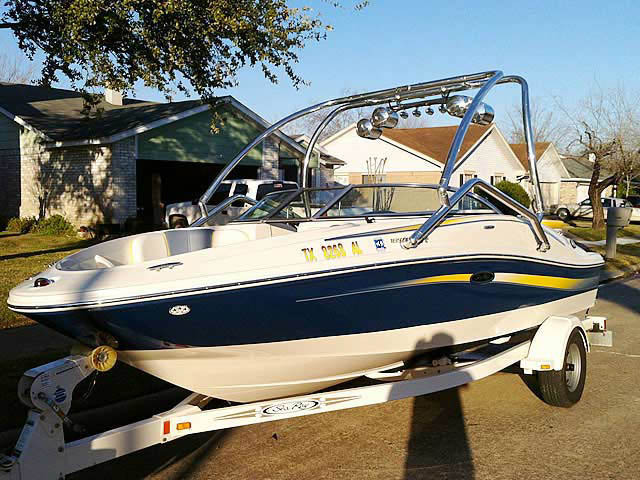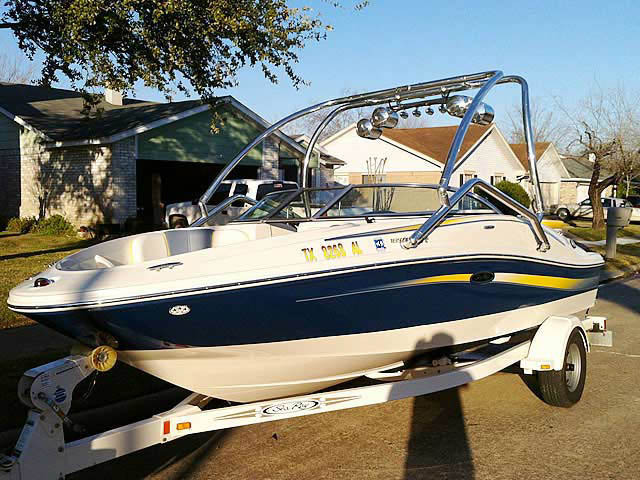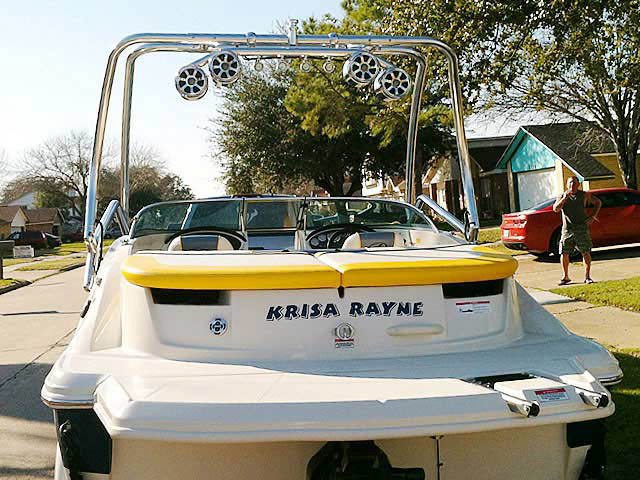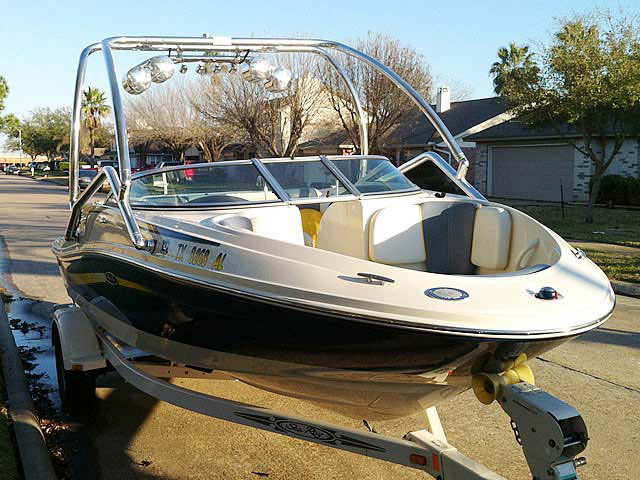 "We love our tower and speakers from H2O Watersports. We have an Aerial Airborne tower with Aerial Twin Blunt Speakers / 4 light combo. Great tower, adds a totally different look to the boat. It definitely gets a lot of attention at the lake!!"
Brian Shirey
La Porte, Texas
United States
2000 Crownline BR 266
with

Airborne Tower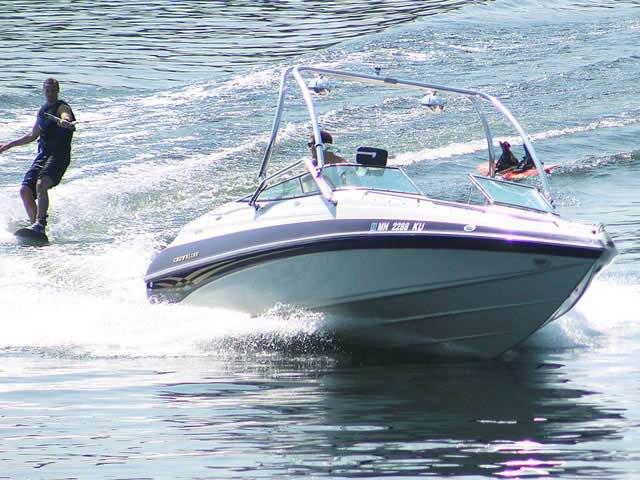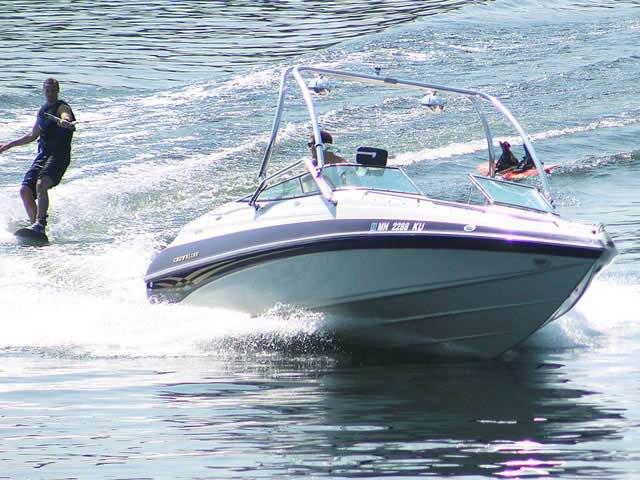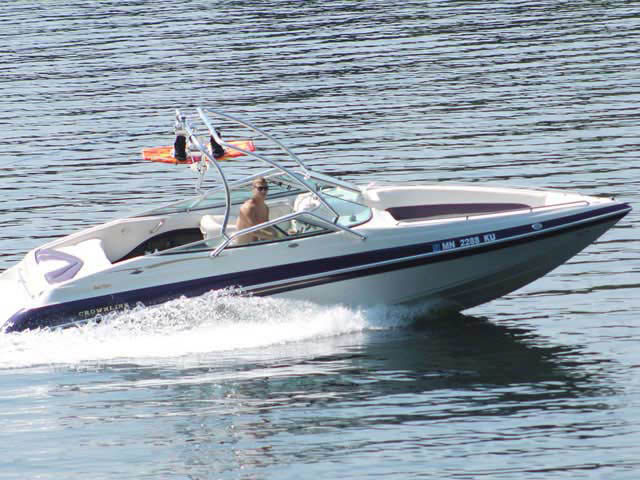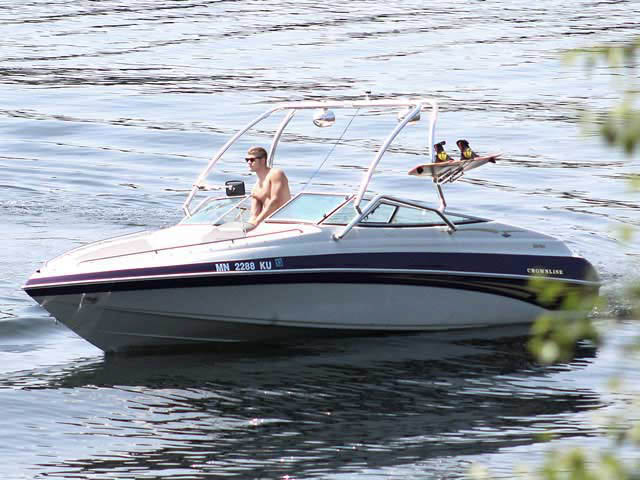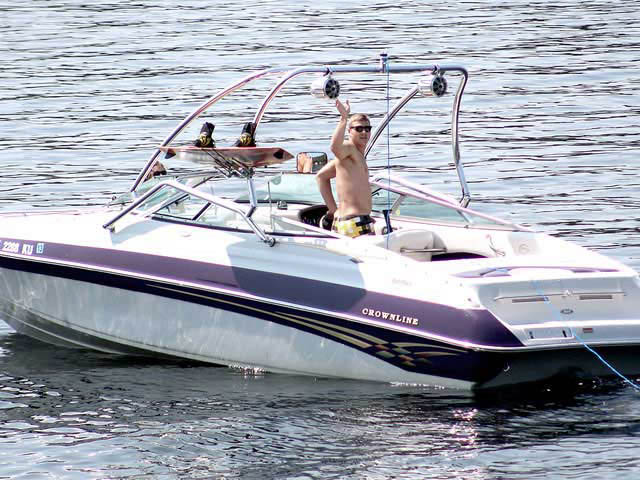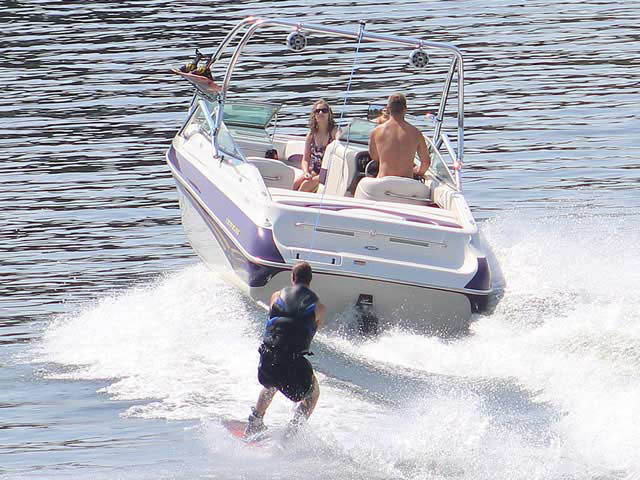 "I have been wakeboarding since 2000. I have been wanting to add a tower to my boat for the past 8 years, but was worried about the cost and installation. Then I found Aerial Wakeboarding, easy to install, looks great and makes boarding so much more fun! I wish I had found out about Aerial Wakeboarding sooner."
James Beckmann
Faribault, MN
United States
2010 Glastron GT185
with

Airborne Tower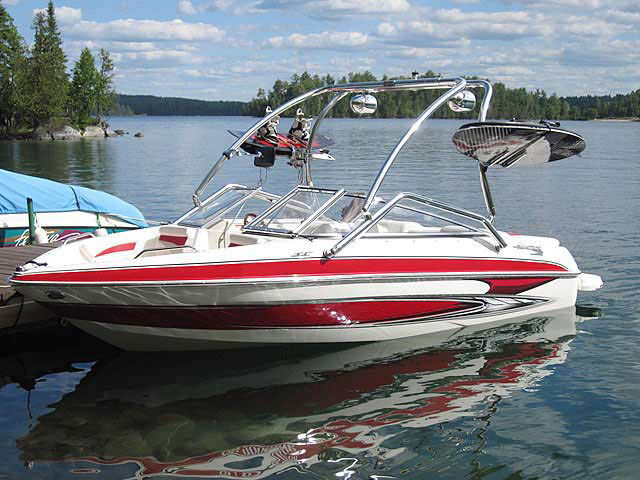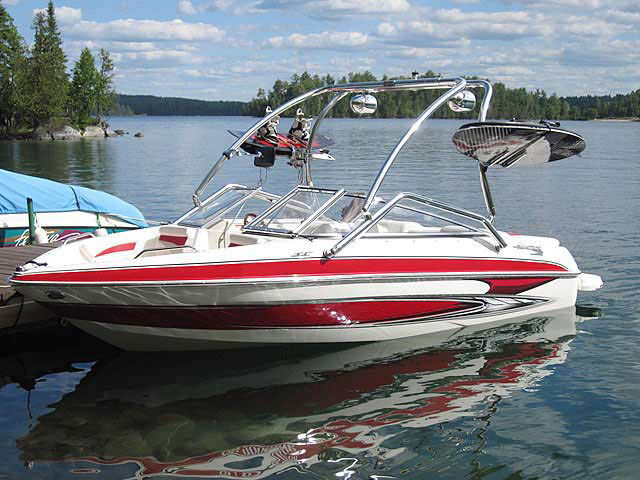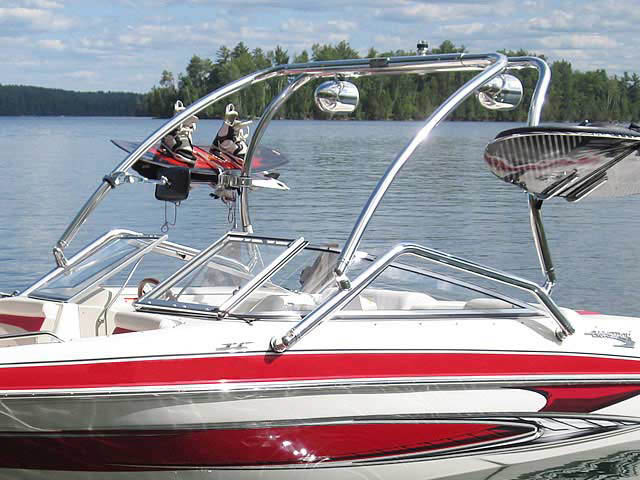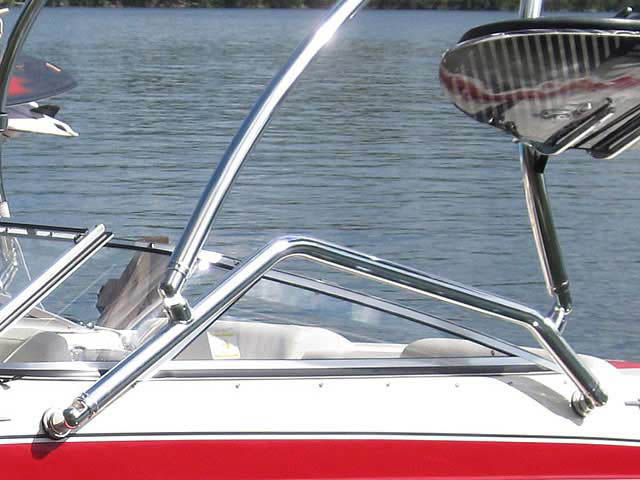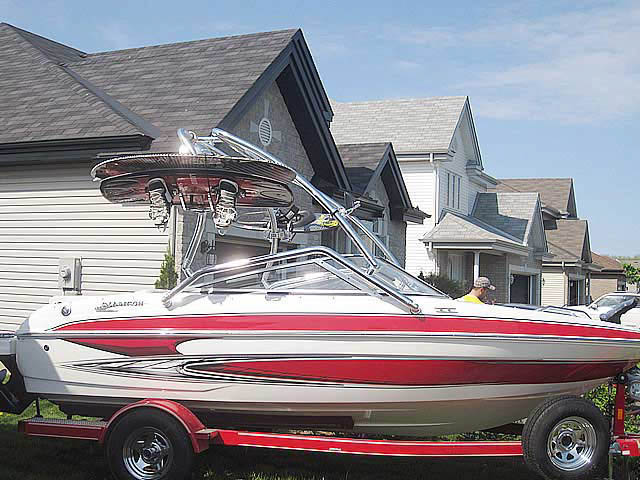 Pat Larocque
Rockland, Ontario
Canada
2008 Reinell 200LSE
with

Airborne Tower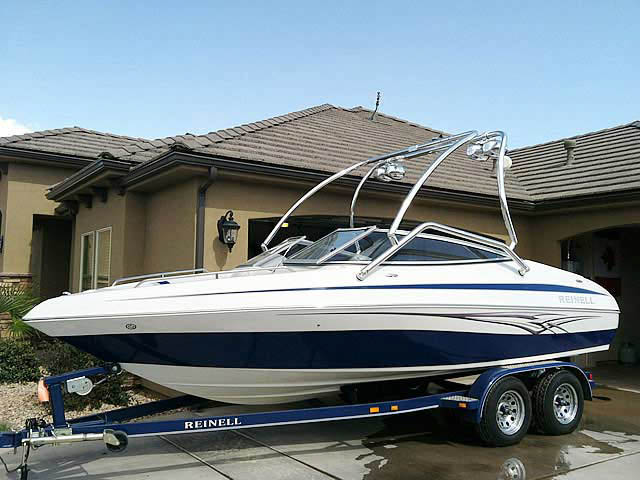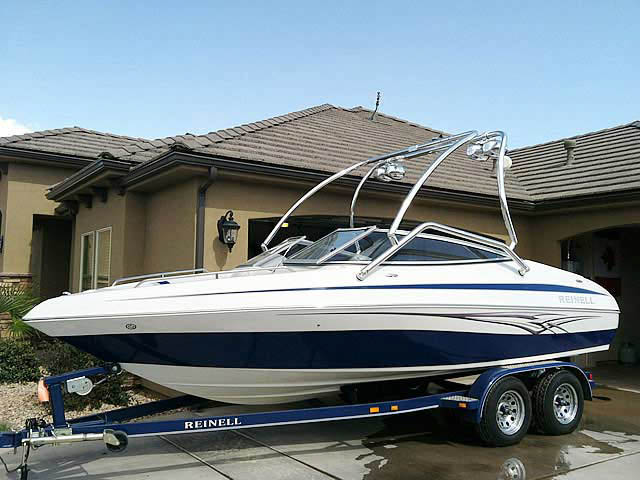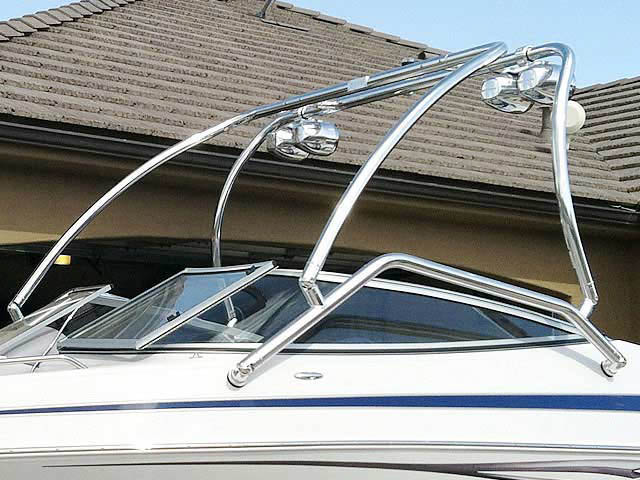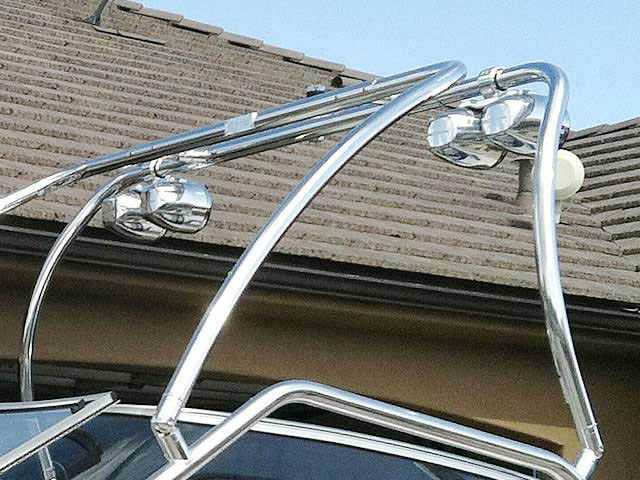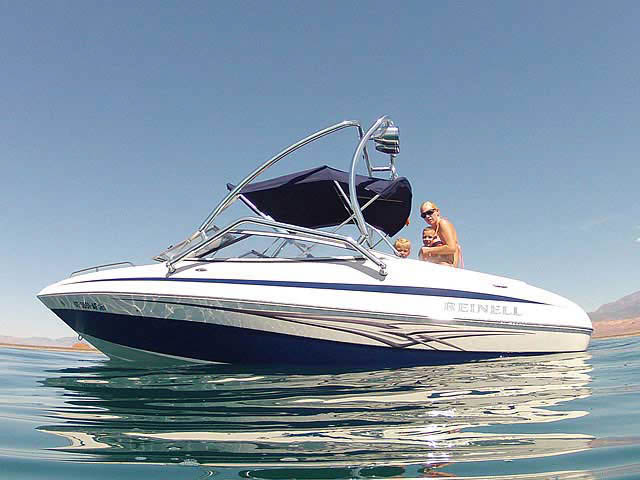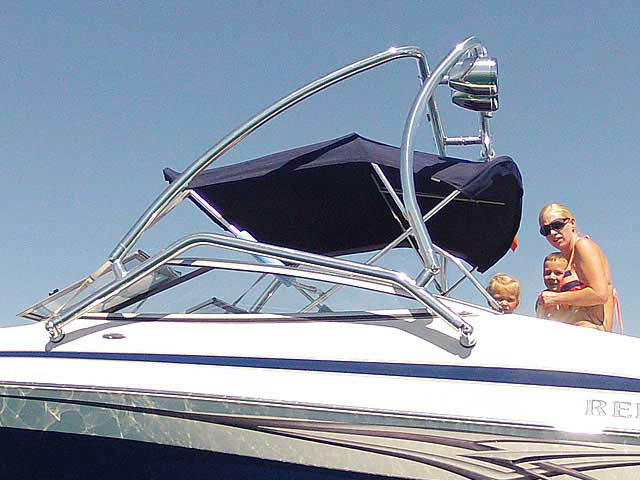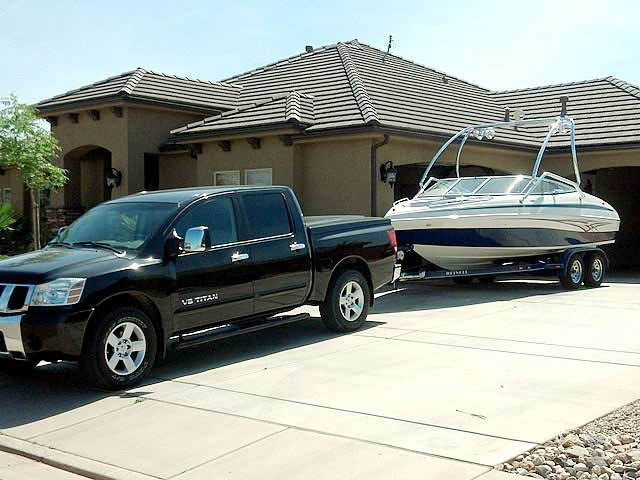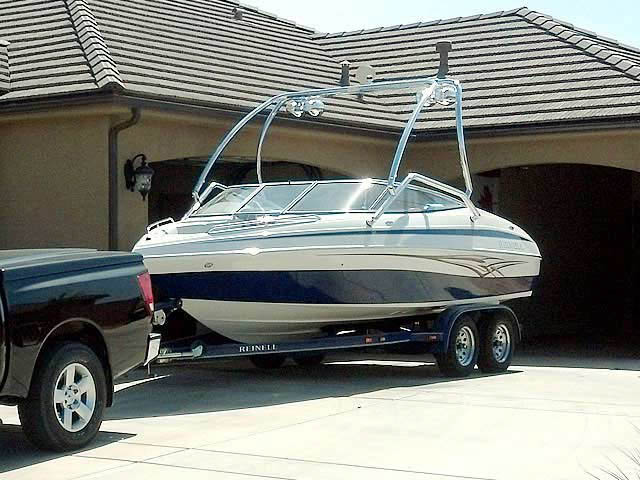 "Excellent product easy to install with help."
Raleigh Morris
Washington, UT
United States
1989 Mastercraft TriStar 190
with

Airborne Tower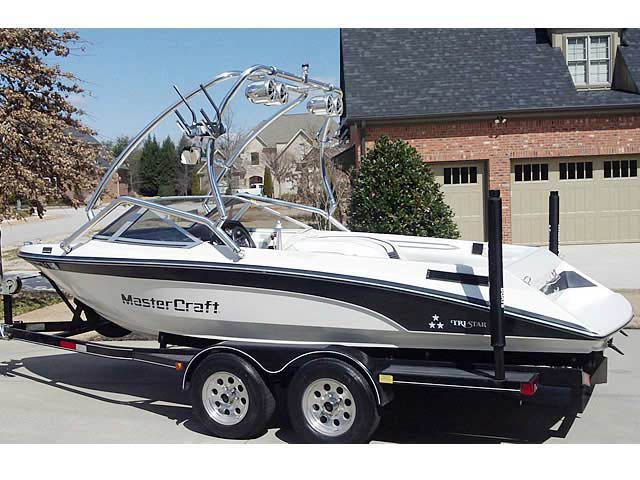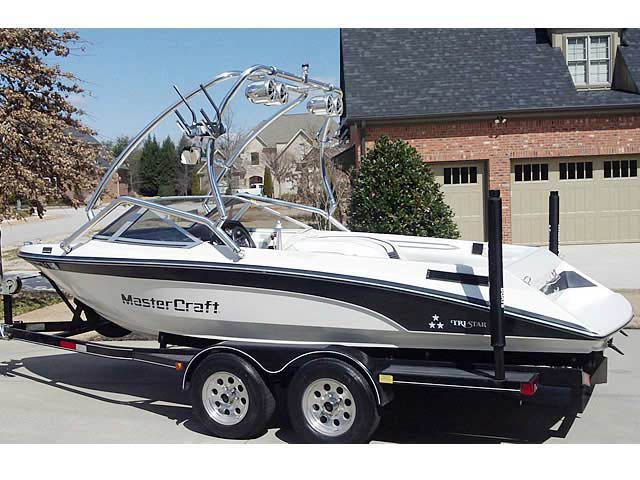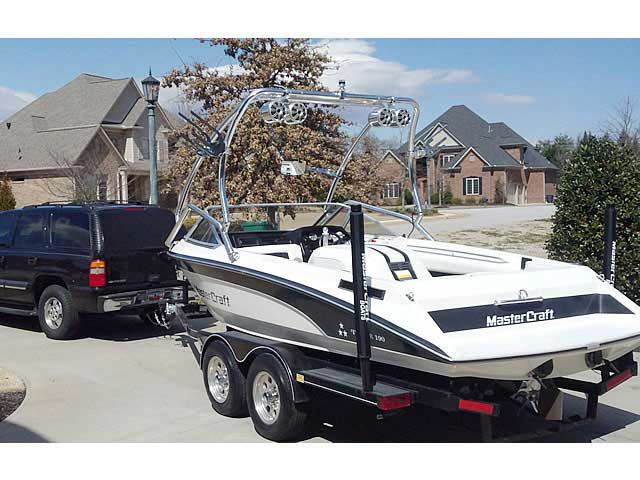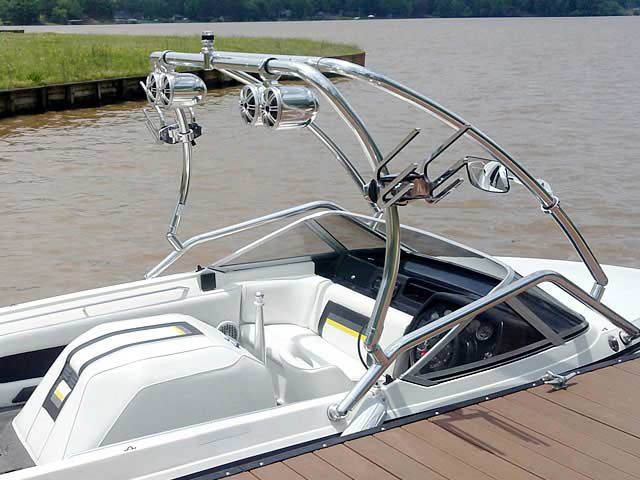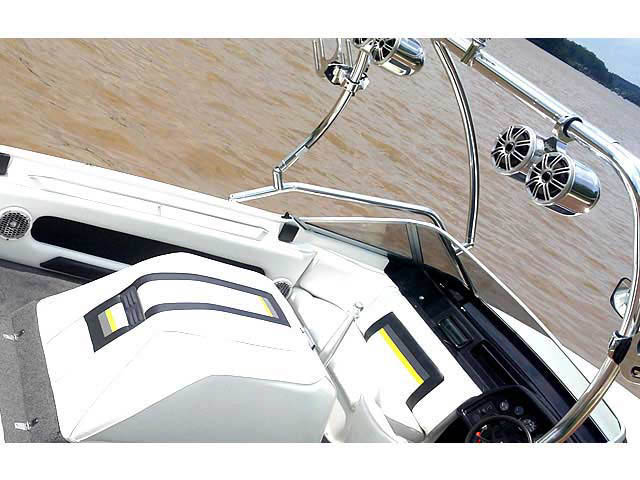 "Tower & Accessories make this boat! No one can believe that the boat is 24 yrs old. "
Ryan Creamer
Greenville, SC
United States
2010 Tahoe Q5i
with

Airborne Tower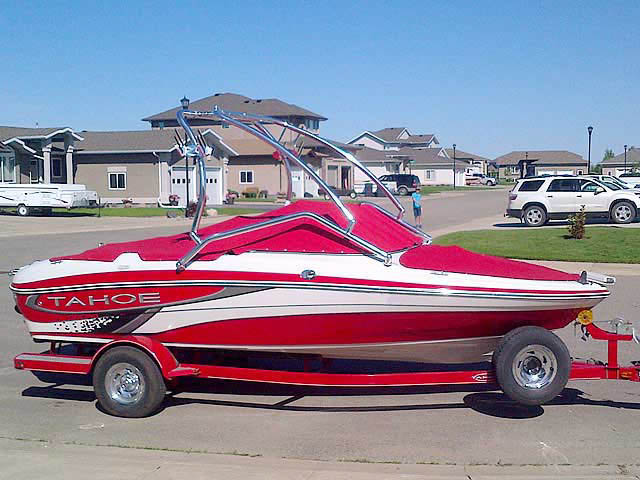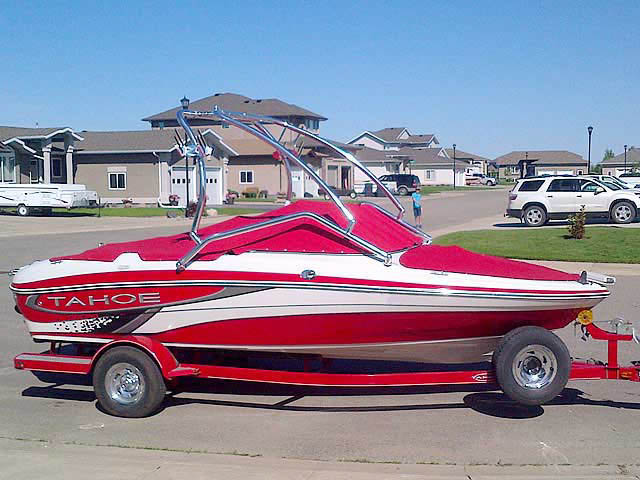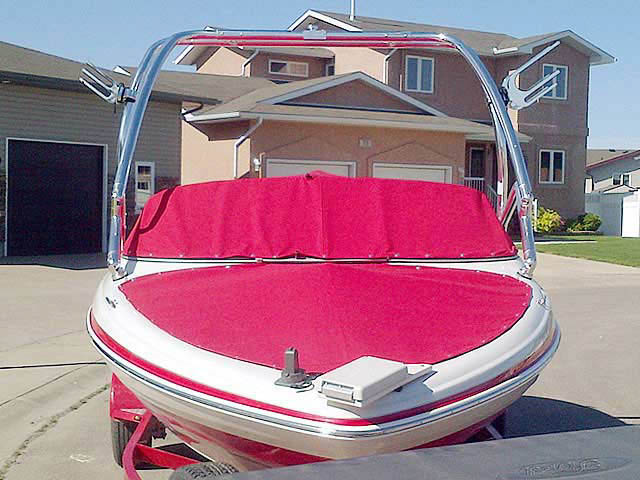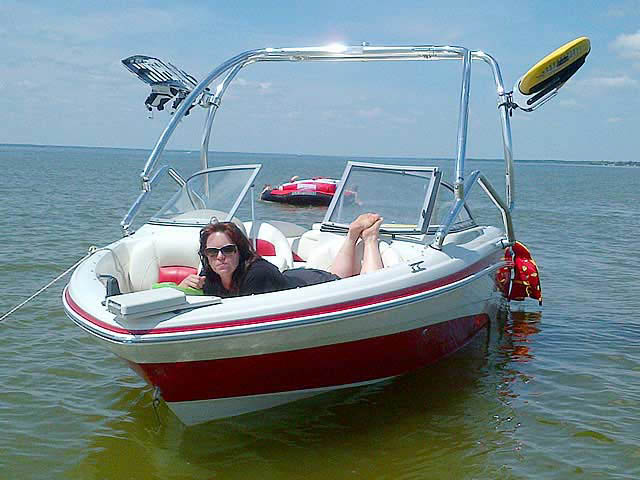 "Fits well, solid, and no surprises. Good Product."
Wes Dierker
Yorkton, Saskatchewan
Canada
2012 Yamaha SX210
with

Airborne Tower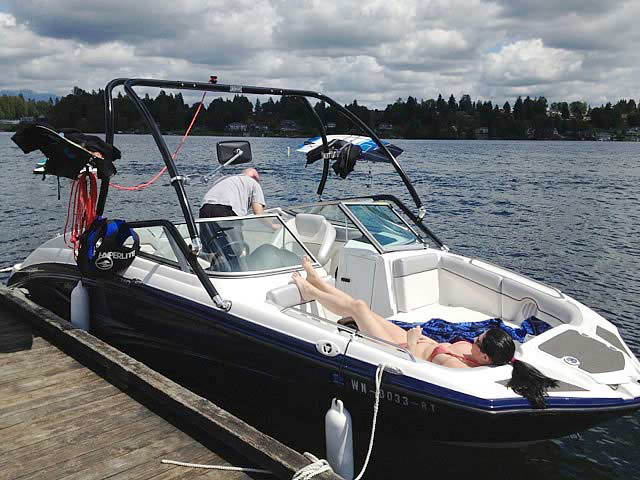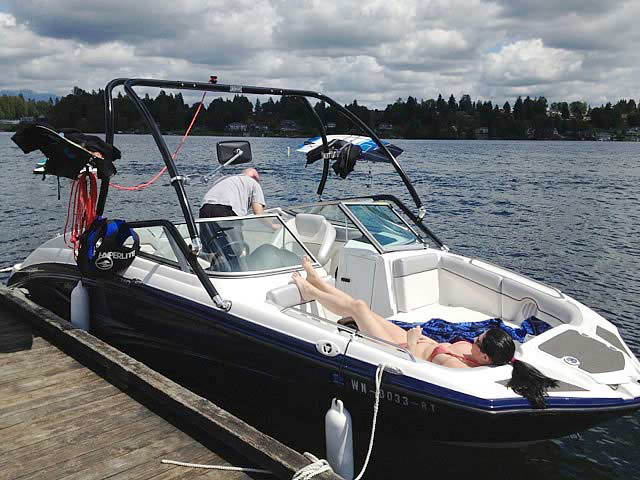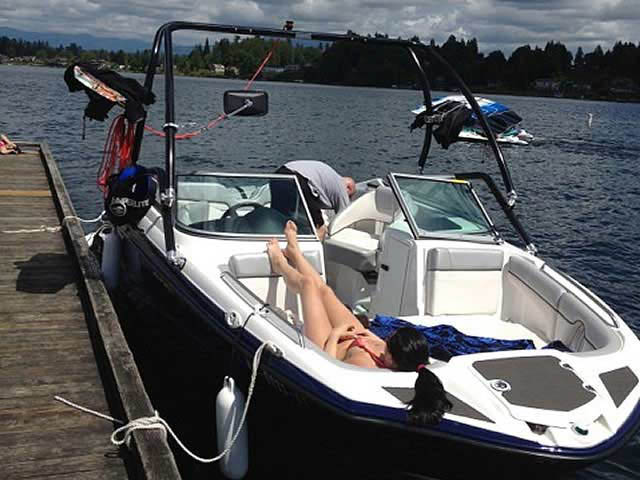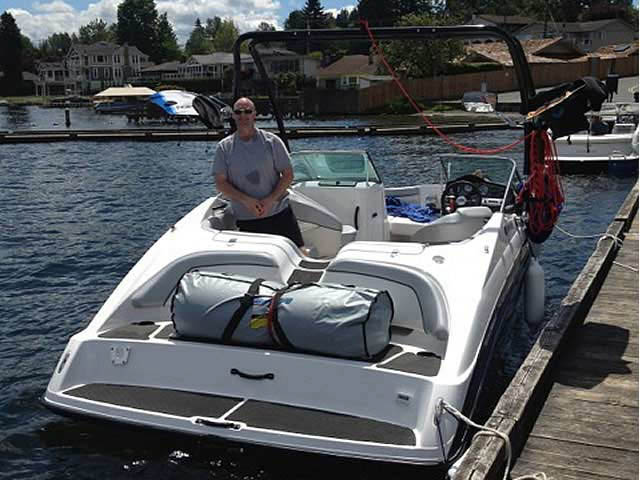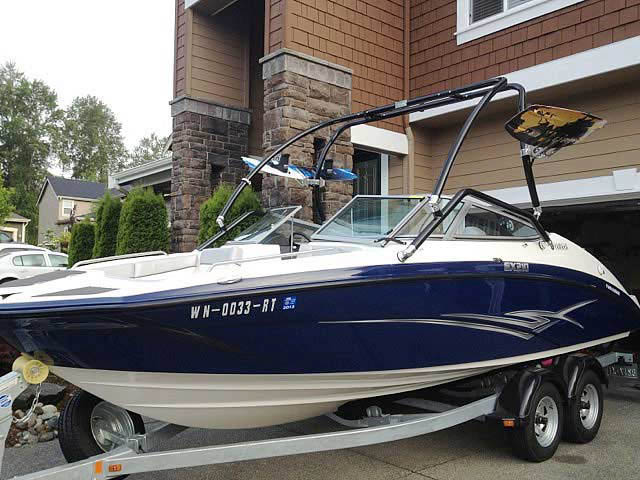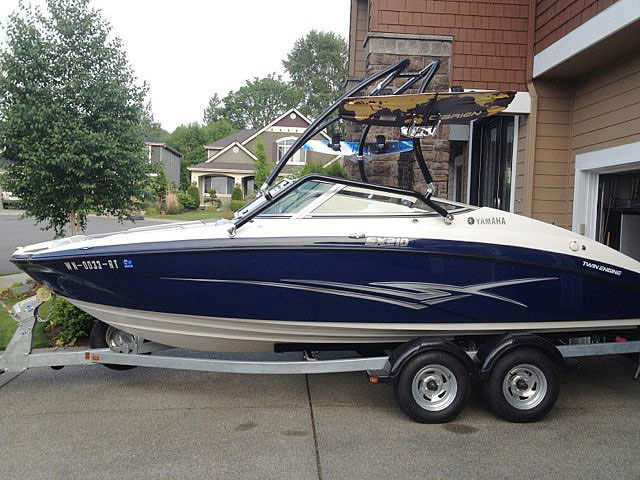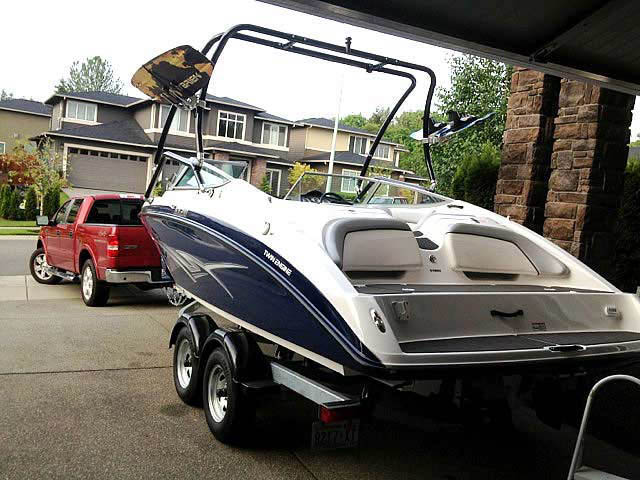 "We love the new tower. It looks great on the boat. Its sturdy and well made. "
Nathan King
Lake Stevens, WA
United States
2005 Sea Ray 180
with

Airborne Tower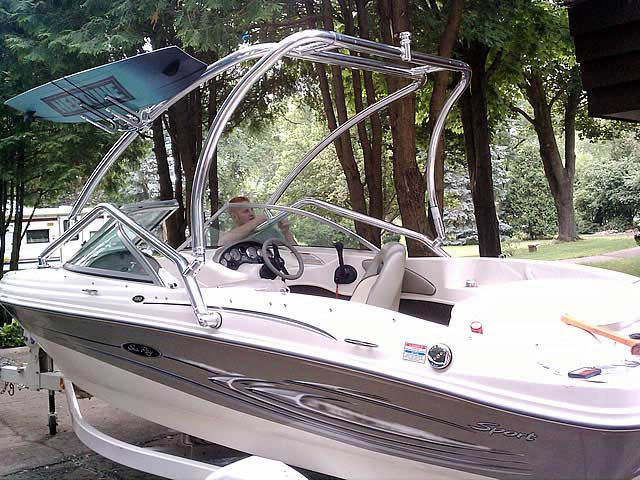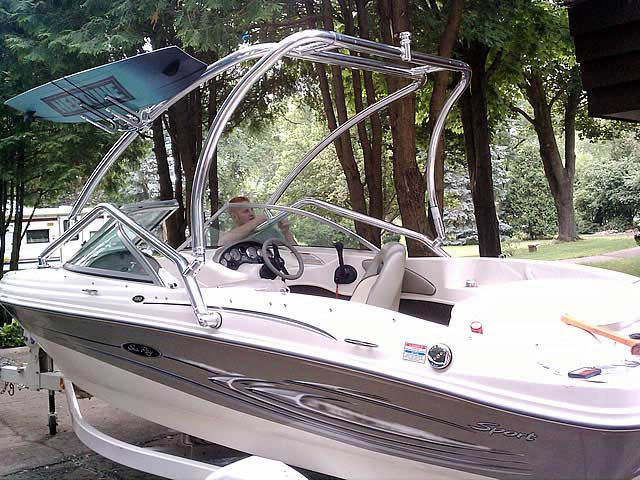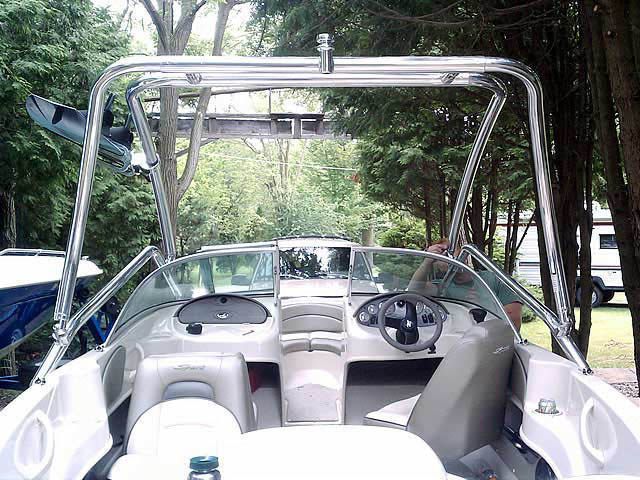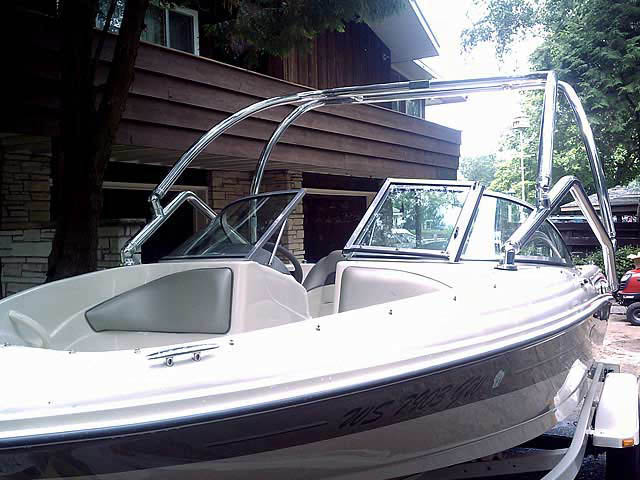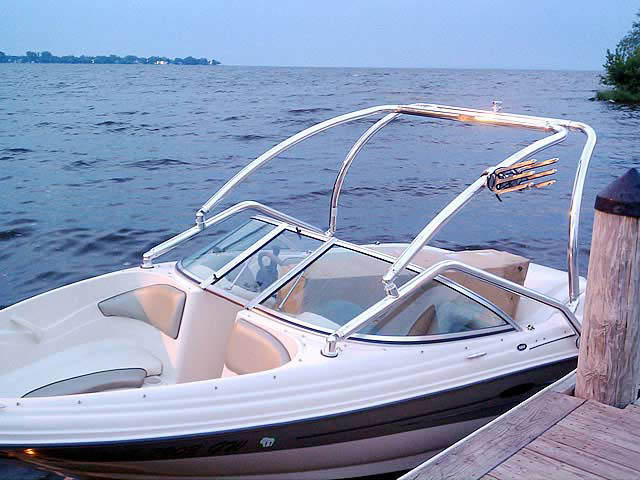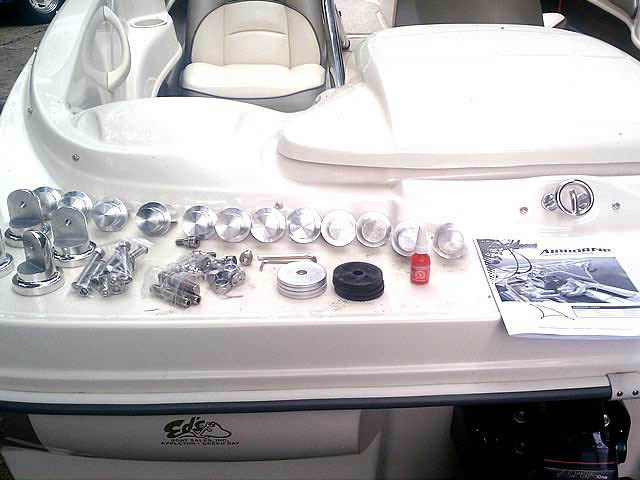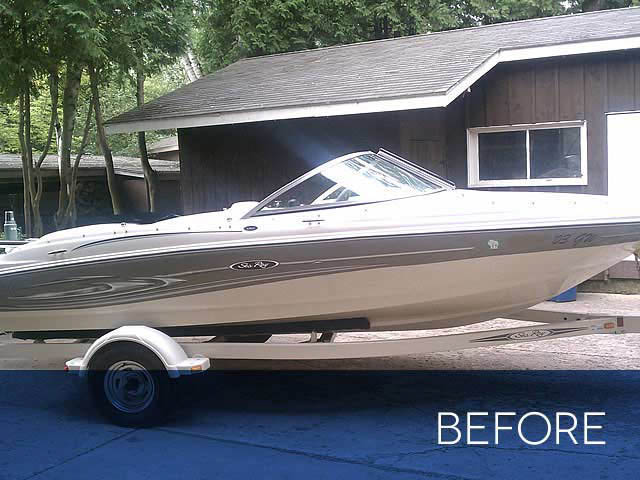 "I have been extremely pleased with the products that you made. I had this tower and speaker/light system installed by Widmer Marine and they did exceptional work. The lights are perfect for night boating and the speaker system hits hard for such a compact package. The tower works as good as it looks! What a product. Thanks goes out to you. "
Judd Meyers
Oshkosh, WI
United States
Stingray 2007 185lx
with

Airborne Tower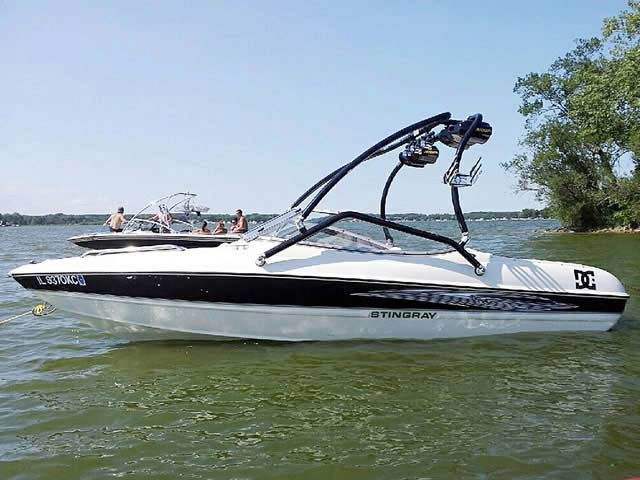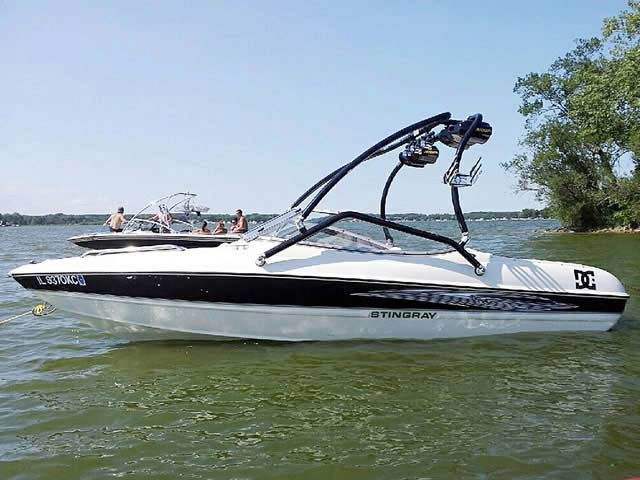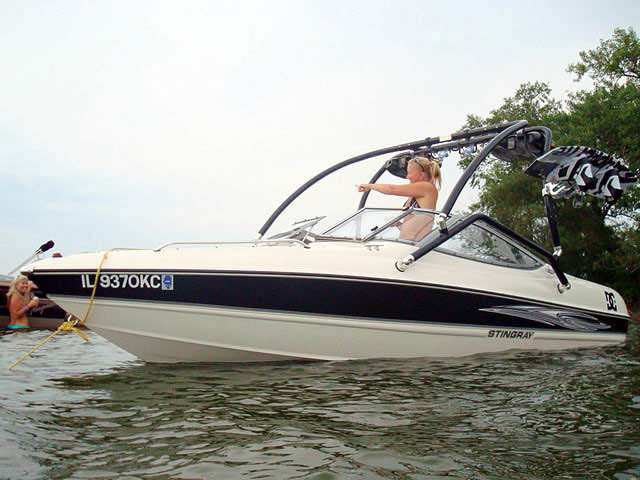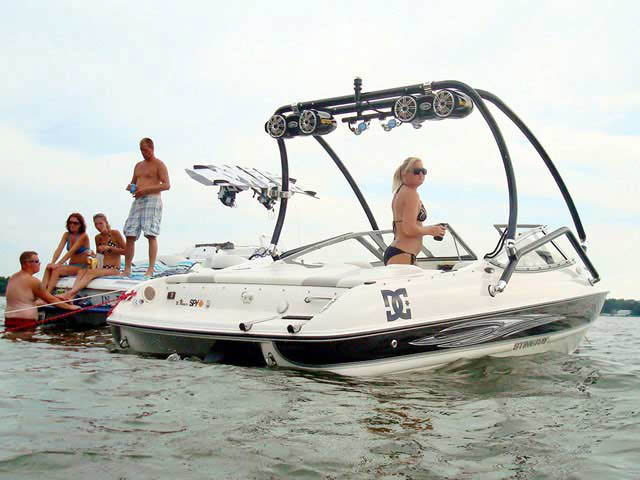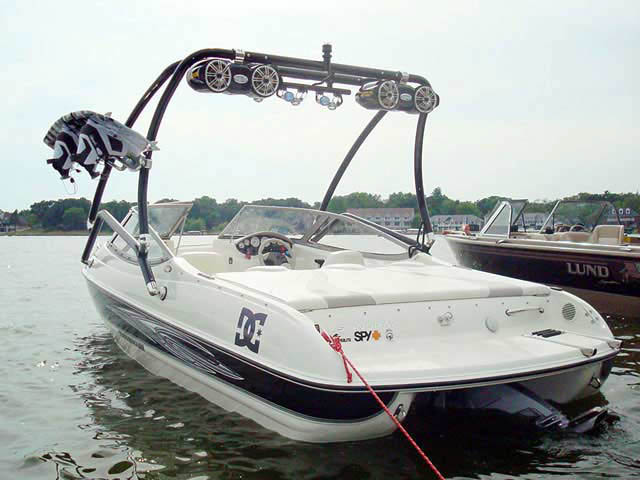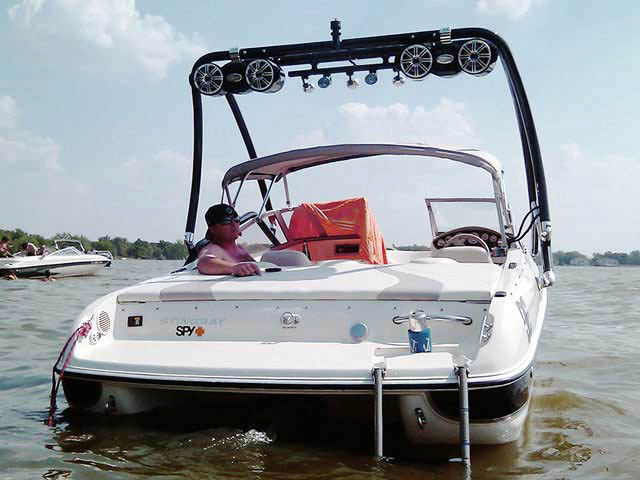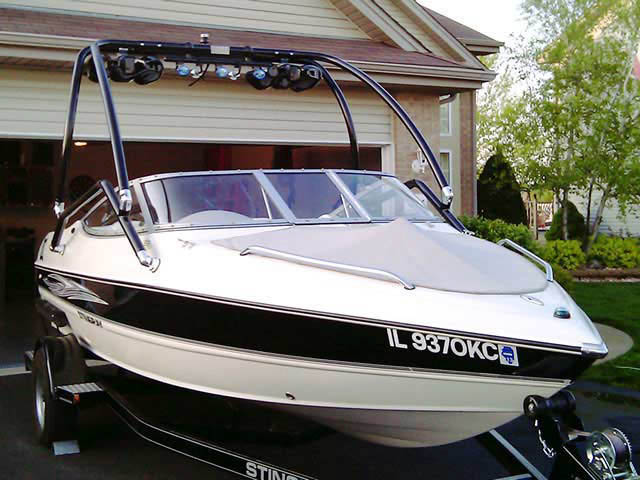 "It was the best money I spent all summer- well worth it."
Robert Schoenemann
Monee, Illinois
United States
1998 Tige pre2200i
with

Airborne Tower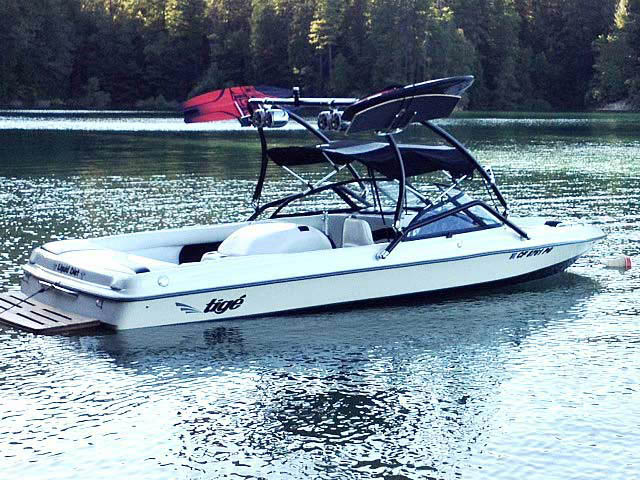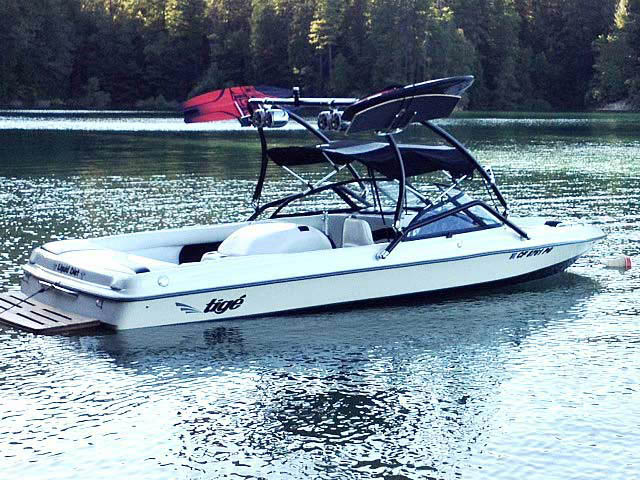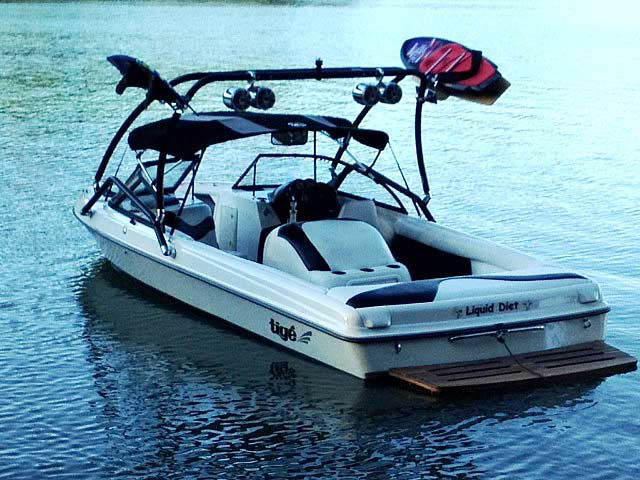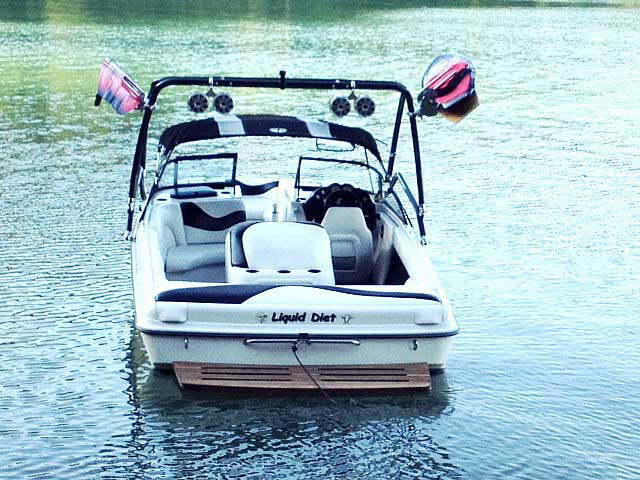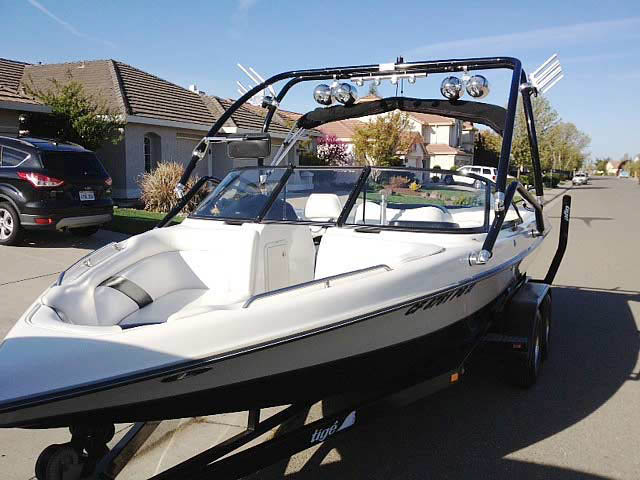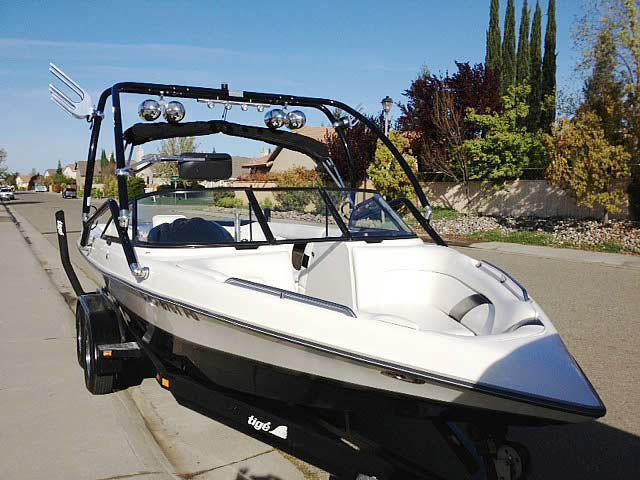 "I ordered the black Airborne tower, double speakers with the wiring harness. The tower is very well built and looks great on my boat. I was able to install it in a few hours! Awesome products! "
Jesse Vines
Rocklin, Ca
United States
2008 Yamaha SX210
with

Airborne Tower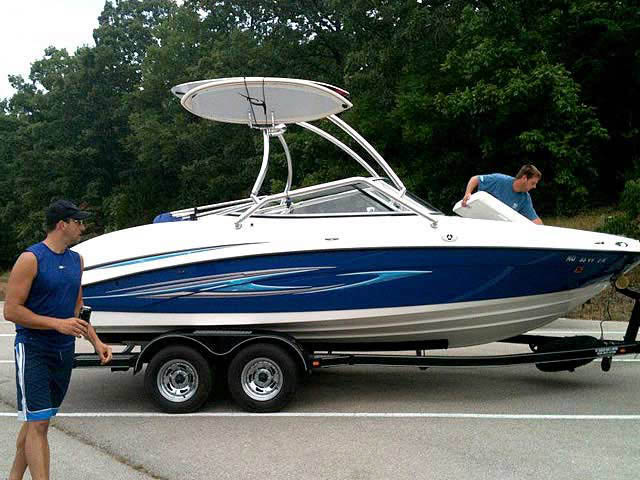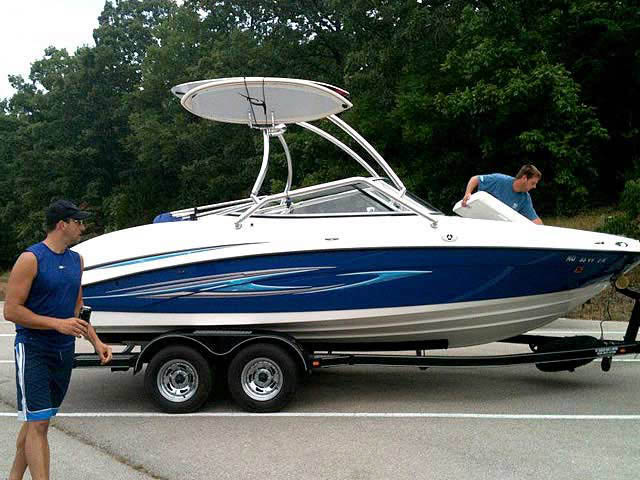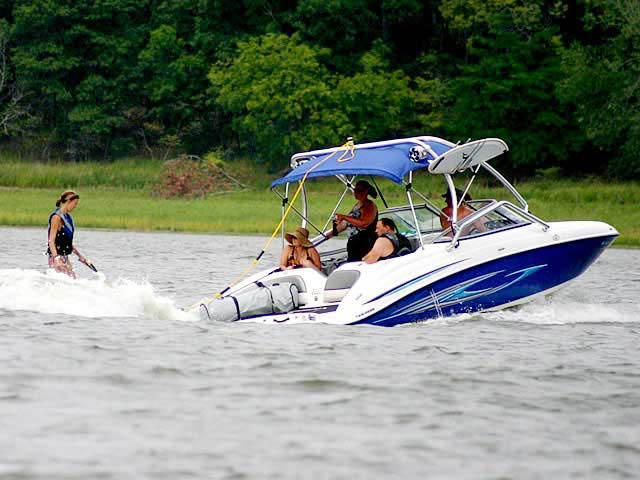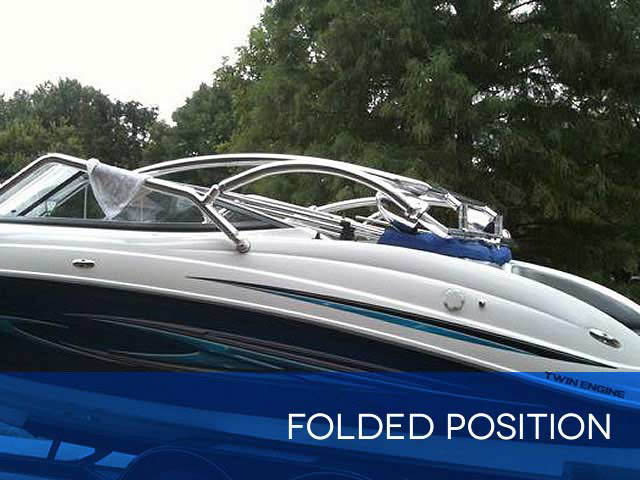 "I love my Aerial tower !!!! one of the best mods I have done to my boat !!!!"
Mark Gantner
St Peters, MO
United States
1994 Correct Craft Ski Nautique
with

Airborne Tower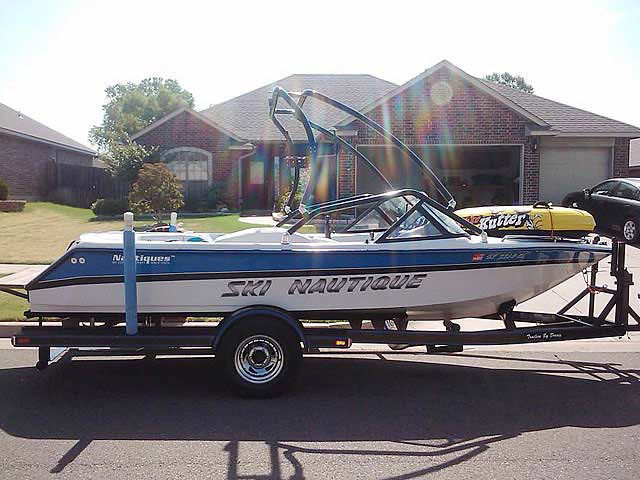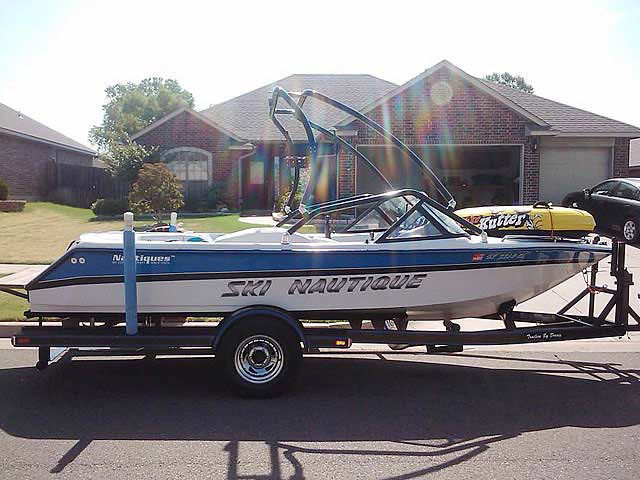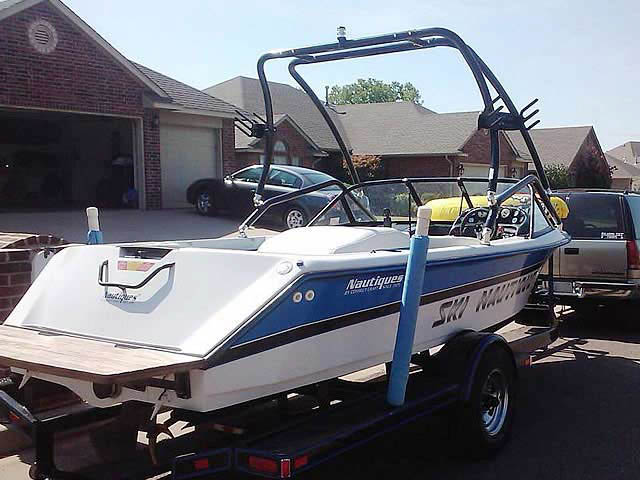 "Love it, the fit and finish, the adjustability of the Airborne model I have lets me store my boat in my garage. It looks great."
Greg Denkman
Madisonville, LA
United States
2003 Glastron GX205
with

Airborne Tower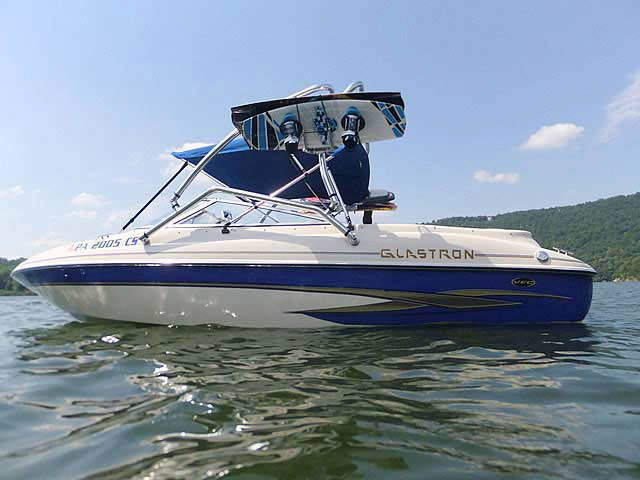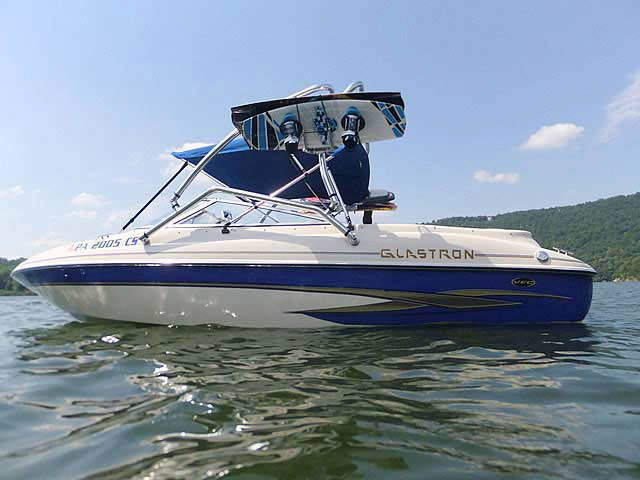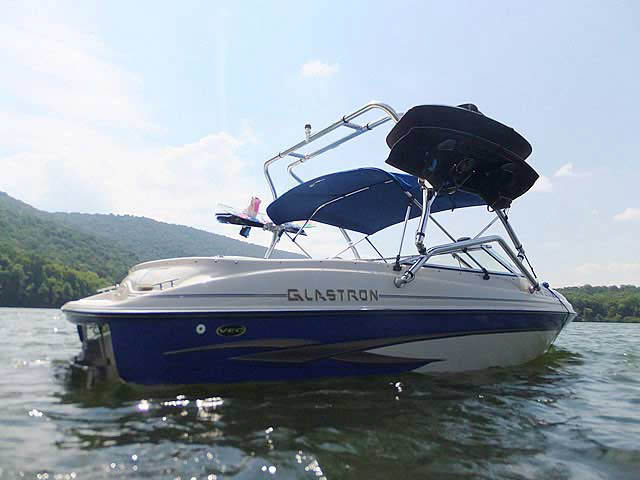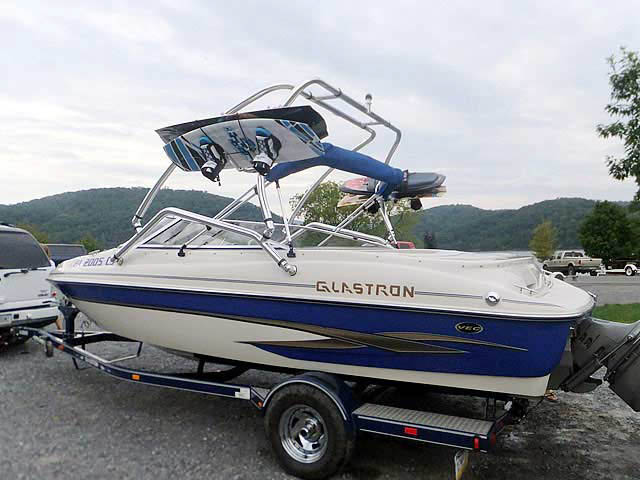 "Tower has made a huge difference for the boat. Added a lot more fun. Even the kids can wakeboard now with ease. And it looks awesome!"
Albert Brown
Duncansville, PA
United States
1995 Malibu Echelon
with

Airborne Tower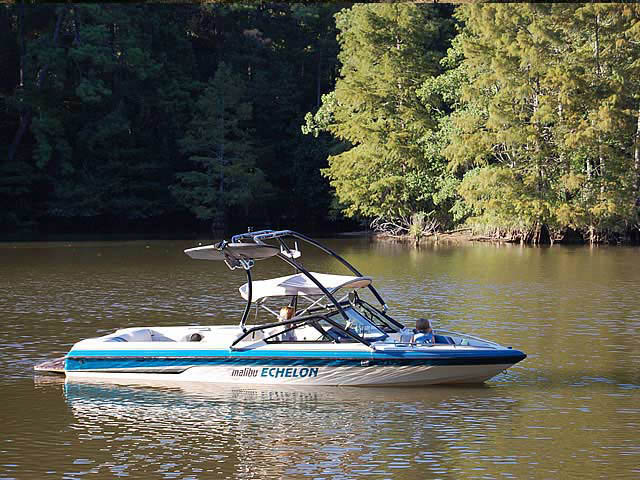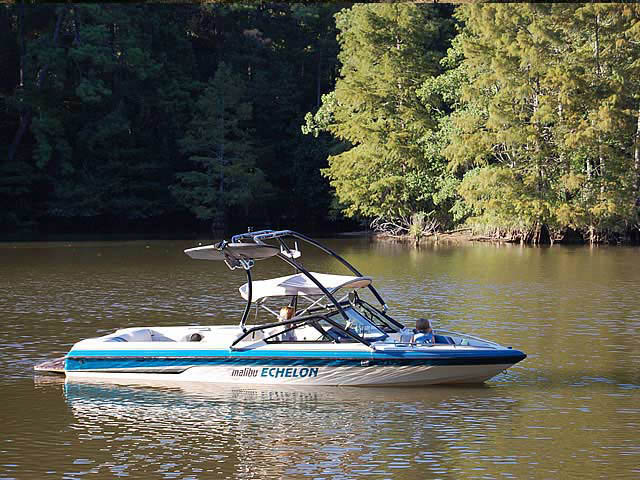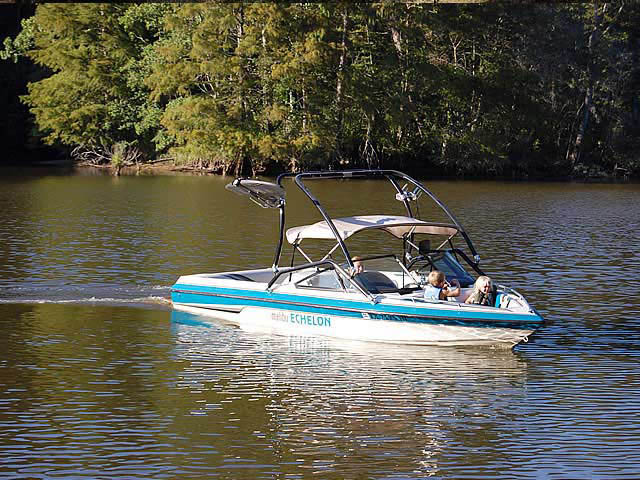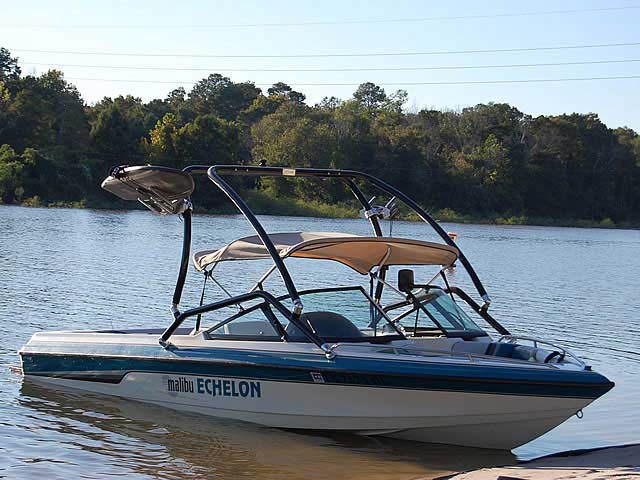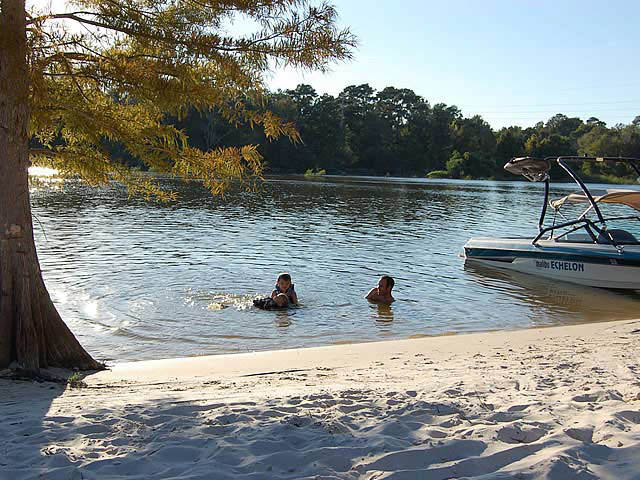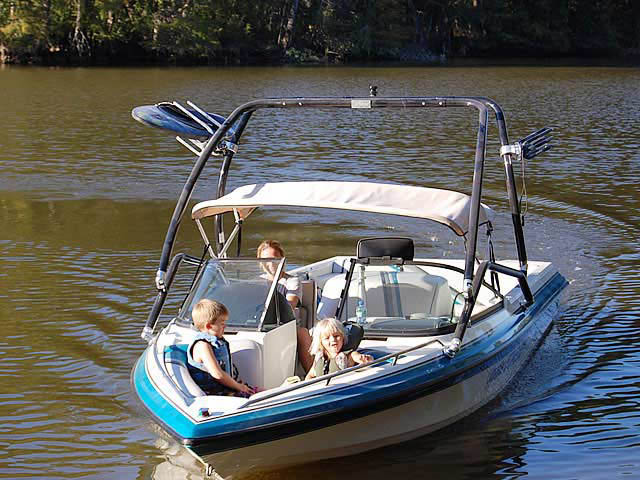 "The tower has proven itself through its first summer of use. I don't regret all the research done to find this deal. I highly recommend it. A 95 I board's fiberglass was not meant for this kind of stuff but the tower doesn't put any undu strain especially with a good backer board. Last week I pulled up a heavy beginner over and over and the boat and tower held up."
Josh Pyle
Huffman, TX
United States
2001 Ultra Custom 21'
with

Airborne Tower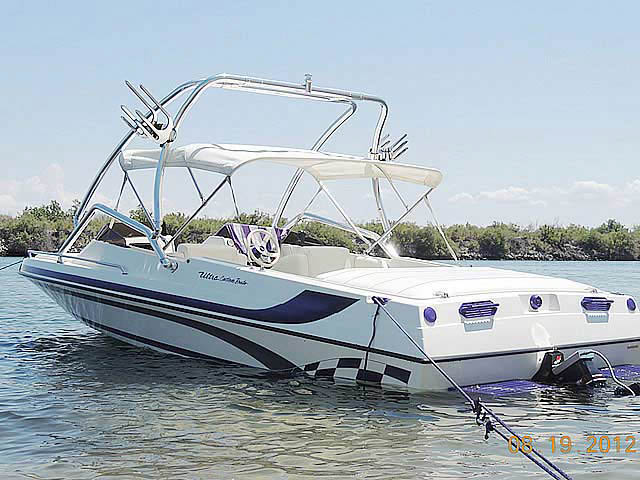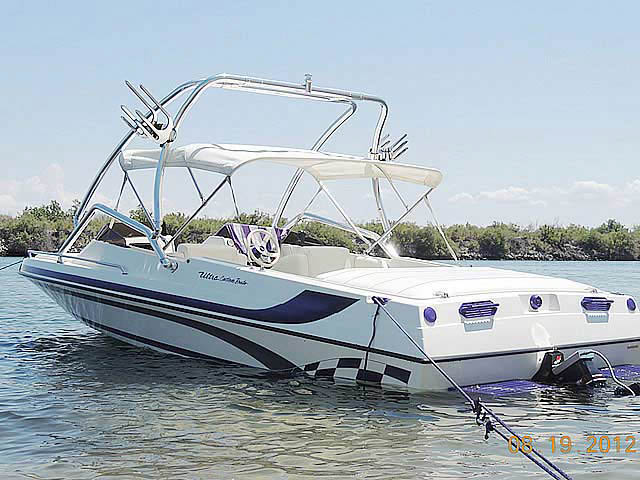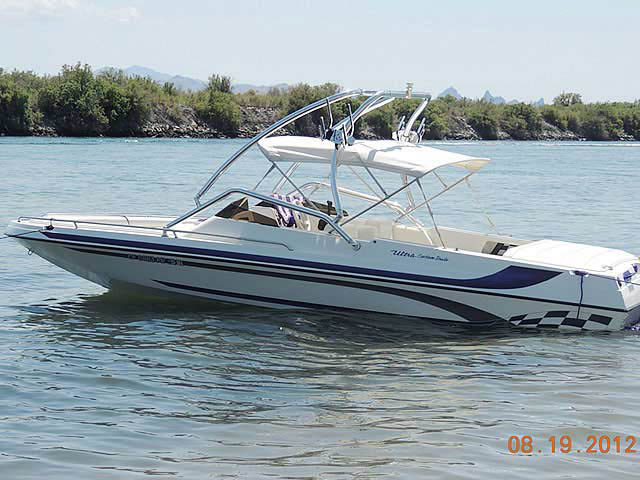 "The Aerial Tower was fairly easy to install. The directions were clear and simple to follow. And the Tower looks great.
Thanks Aerial Wakeboarding"
Dale Waterman
Rancho Cucamonga, CA
United States
Tahoe Q8 SSI
with

Airborne Tower with Eclipse Bimini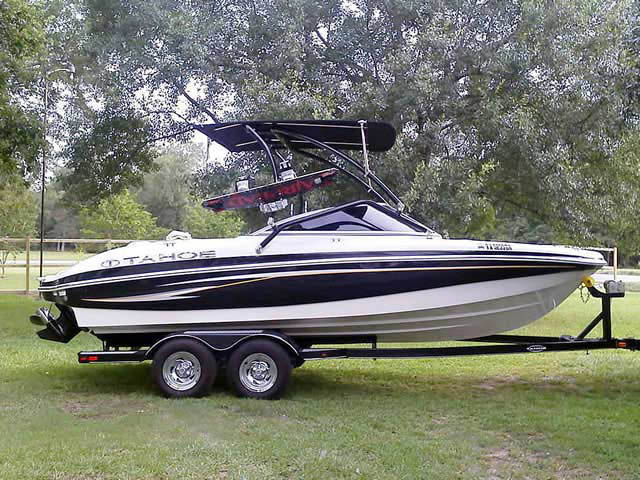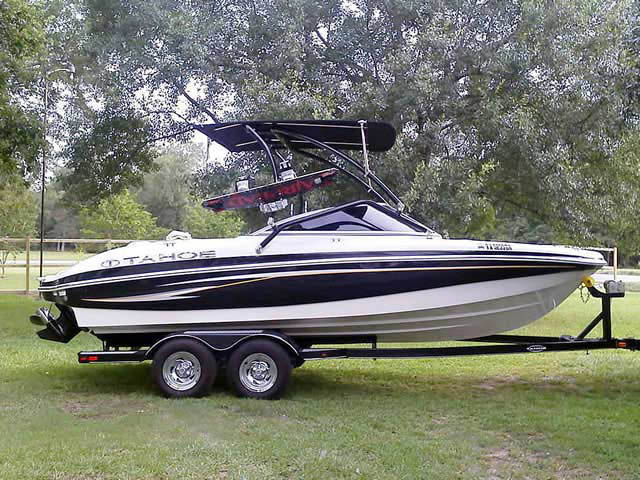 Stephen Pennington

United States
1996 Celebrity
with

Airborne Tower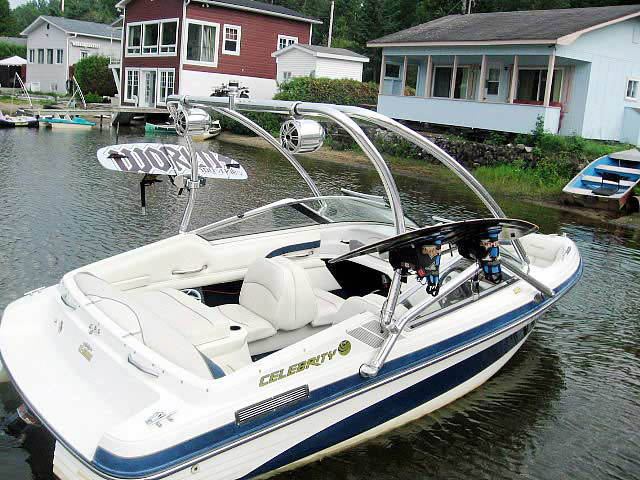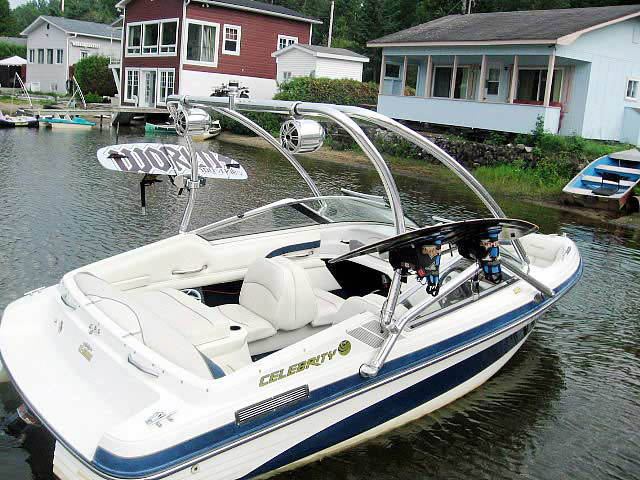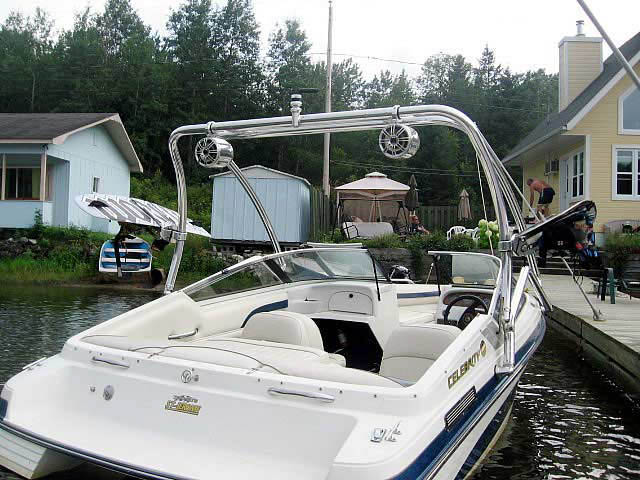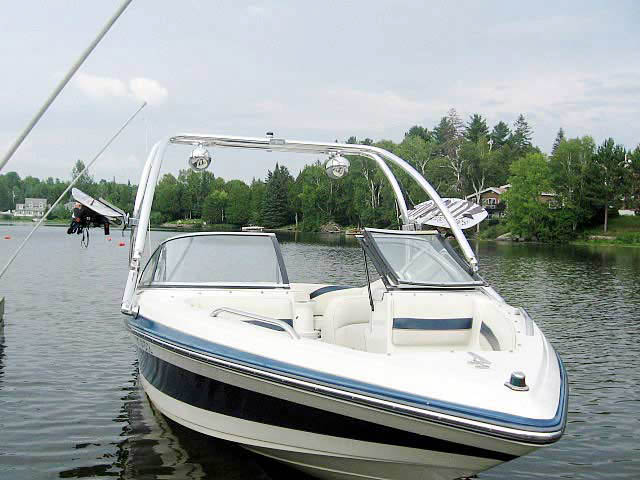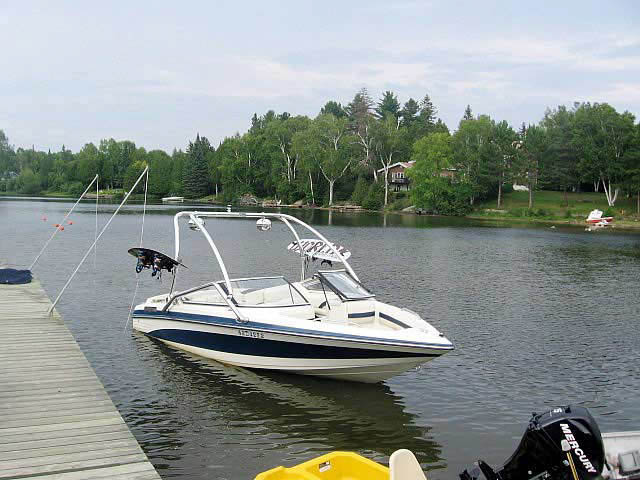 Guy Hamel

United States