2001 Sea Ray 185 Sport
with

Airborne Tower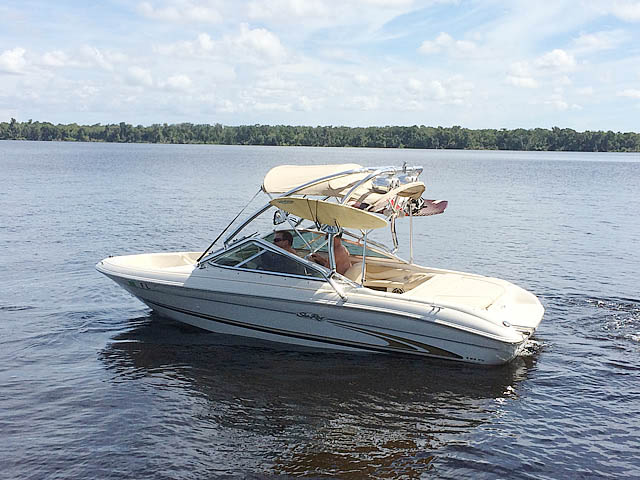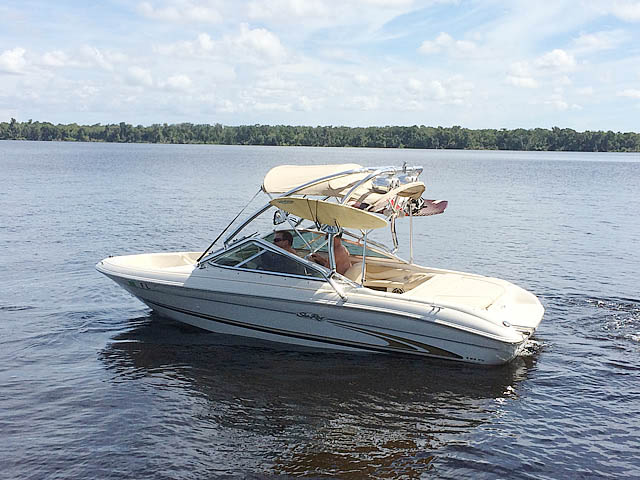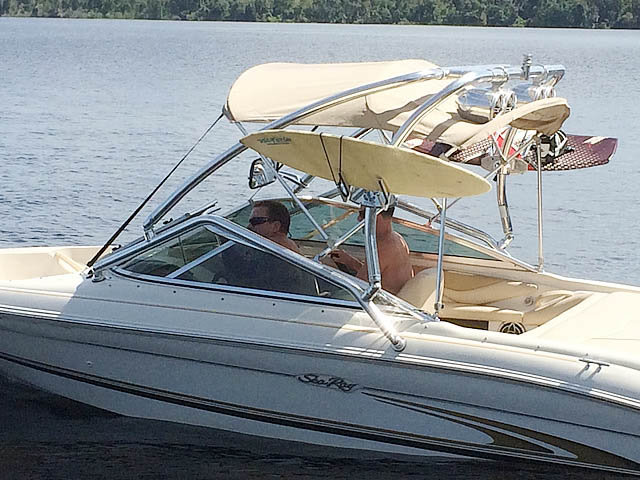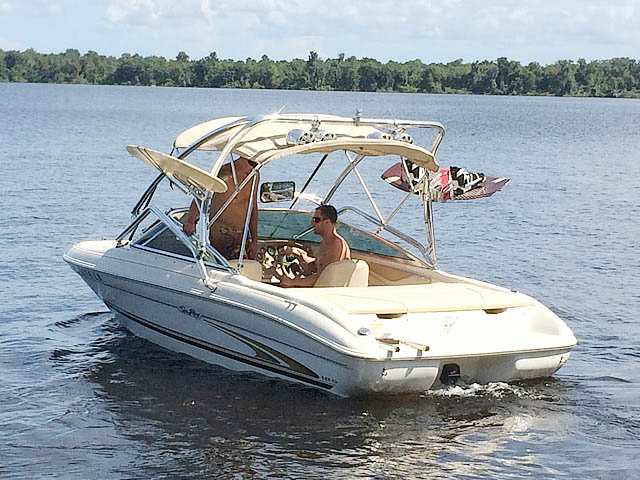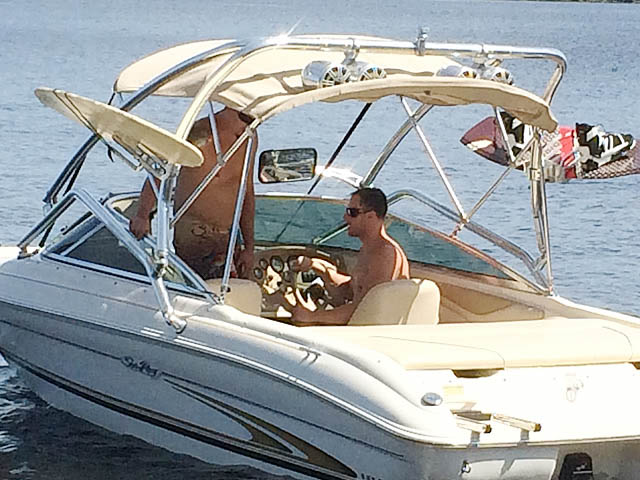 Chris Steer
St Augustine, Florida

2001 Yamaha ls 2000
with

Airborne Tower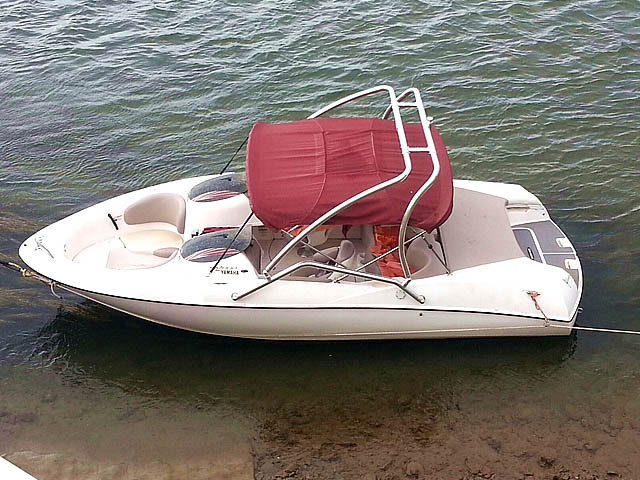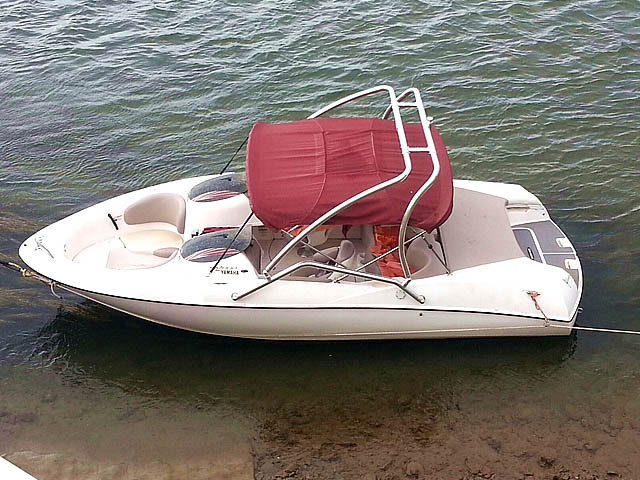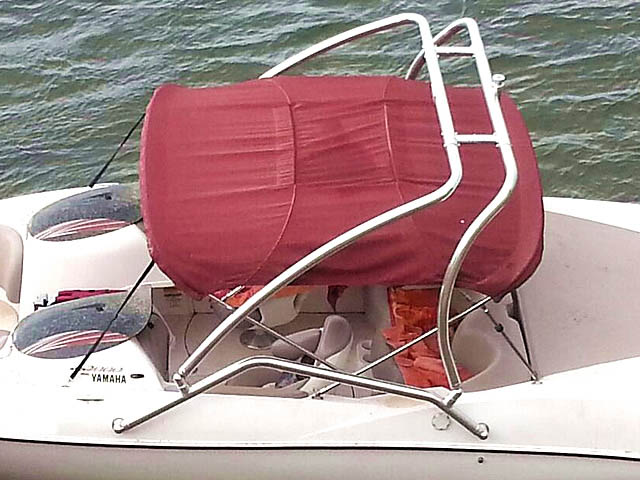 "Awesome tower looks great and functions better. Looks better than most fitted towers and its a universal fit."
Cameron Denton
Upland, California
Usa
2004 Rinker Captiva 212
with

Airborne Tower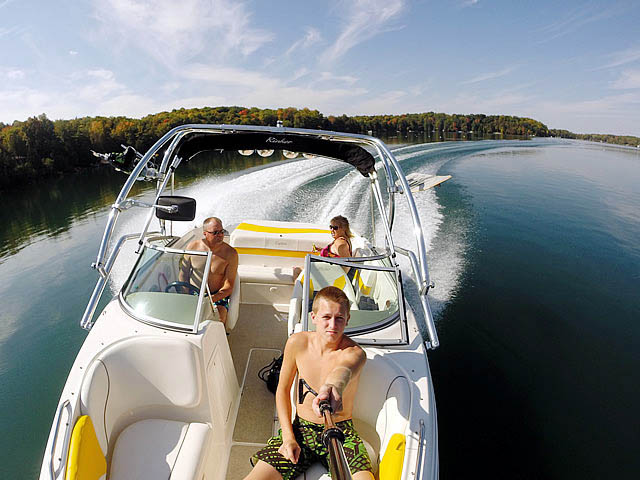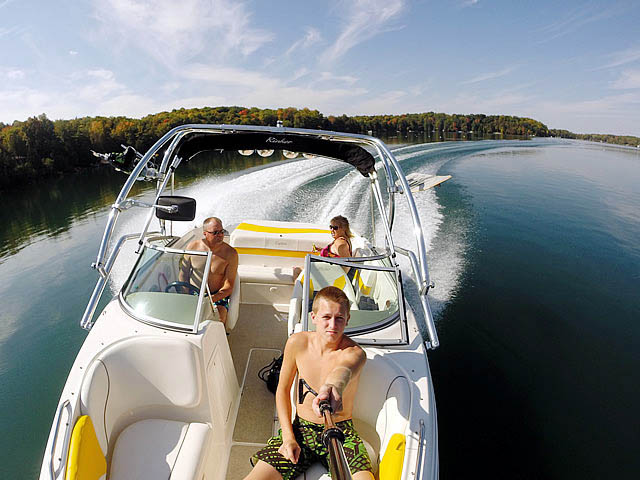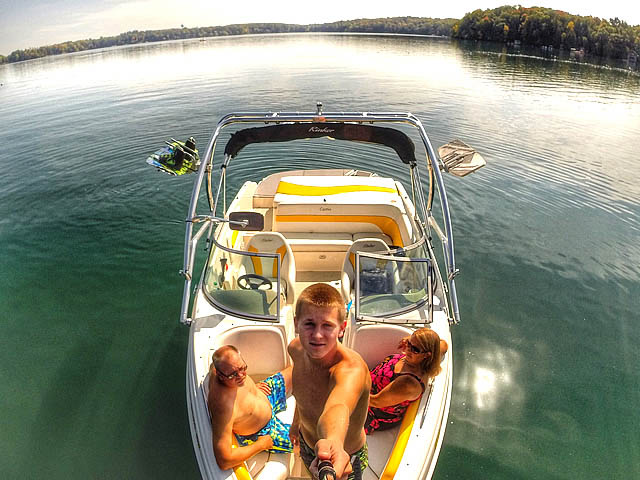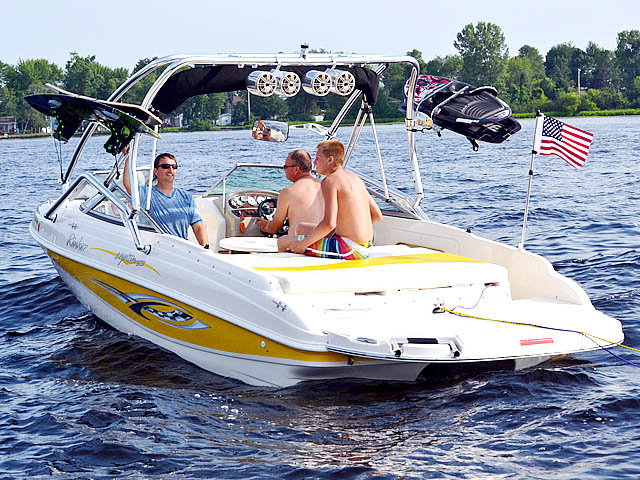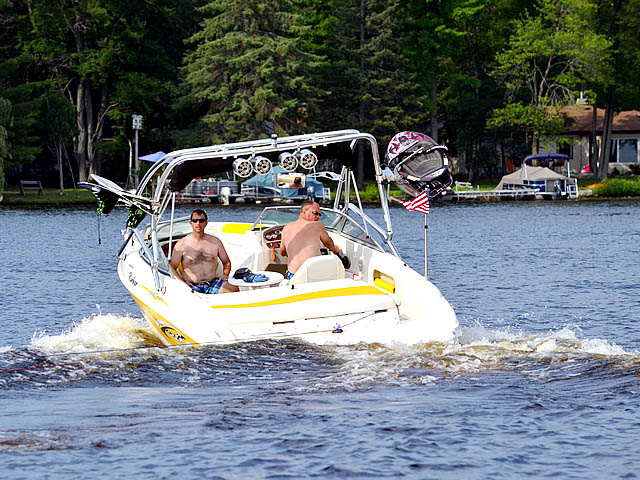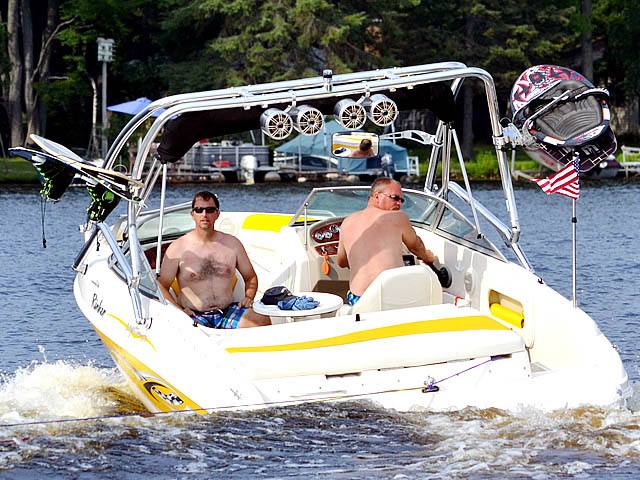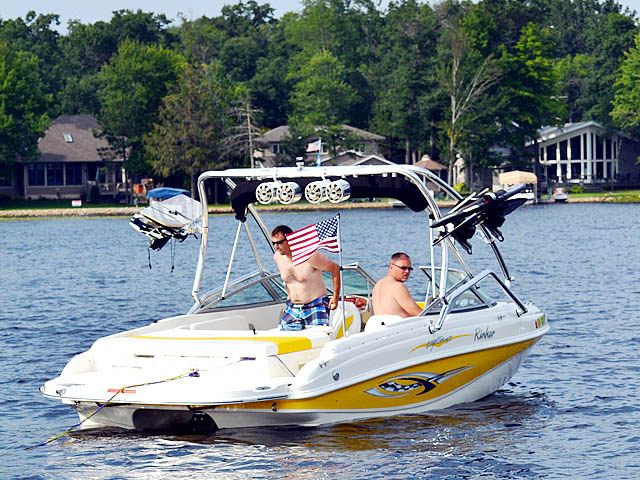 "This wake tower was the perfect addition to our boat! With having two boys that love water sports this tower frees up much needed space in our boat! The Aerial tower holds all our boards securely. The speakers that came with the tower are as high quality as they come! It is so fun being out on the lake with the tunes cranked watching your kids having fun on their wake boards! They love being able to listen to their favorite music while riding the wake! I can't say enough about this product! Also, H2O Sports Warehouse is a wonderful company! Their customer service dept was very helpful and our tower was delivered undamaged! So happy we own this Wake Tower and Speakers! Thank you H2O!!!!"
Todd Spielvogel
Sheboygan Falls, Wisconsin
USA
2008 Bayliner Discovery 195
with

Airborne Tower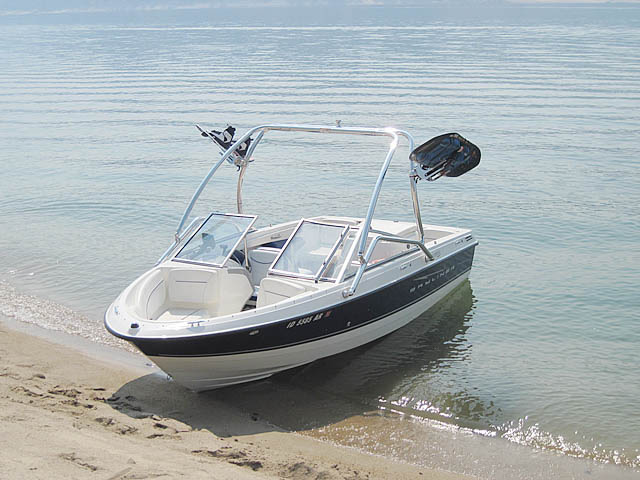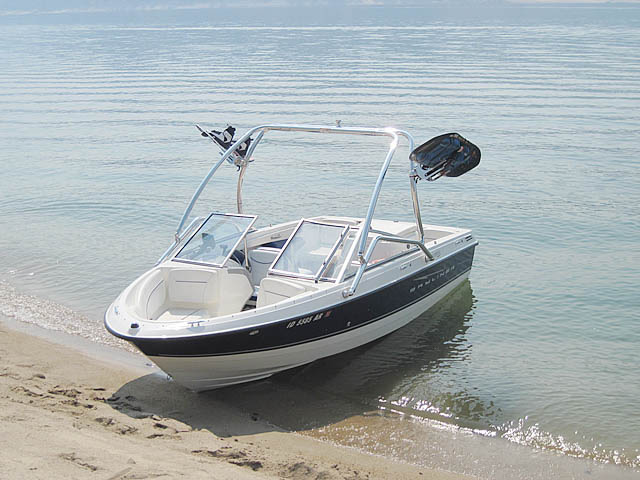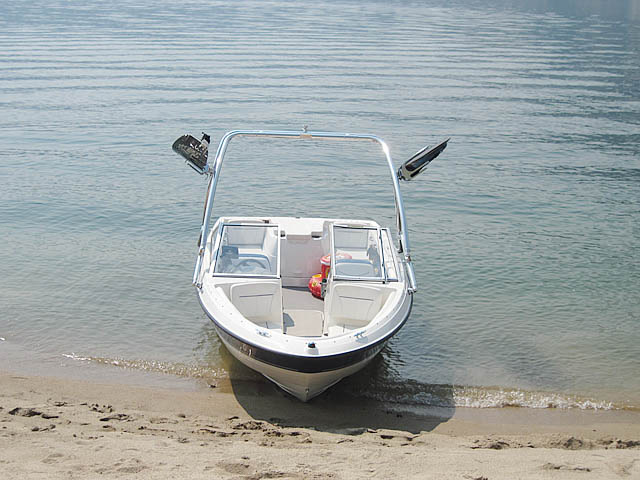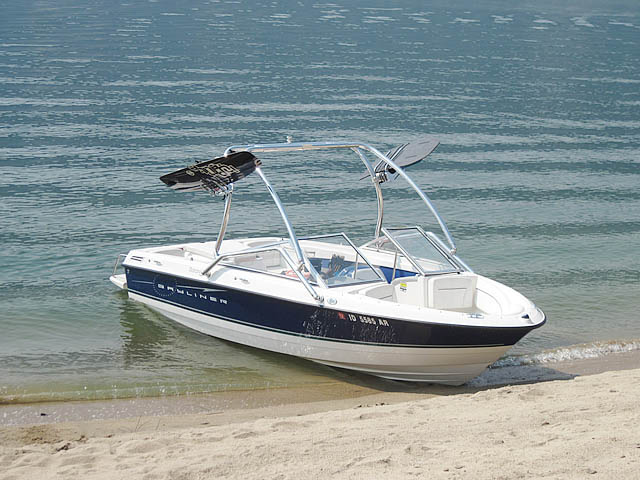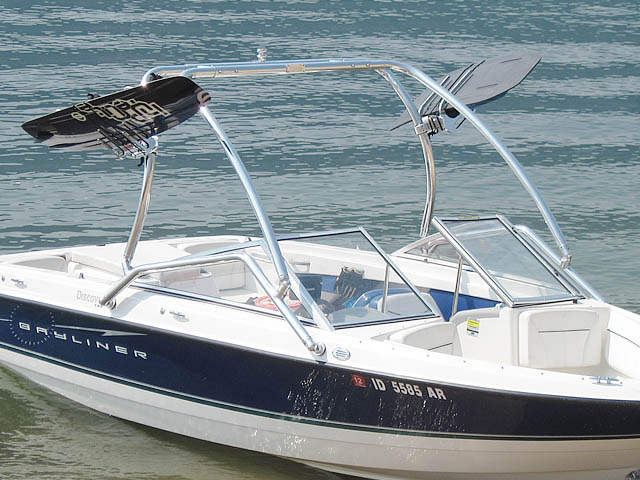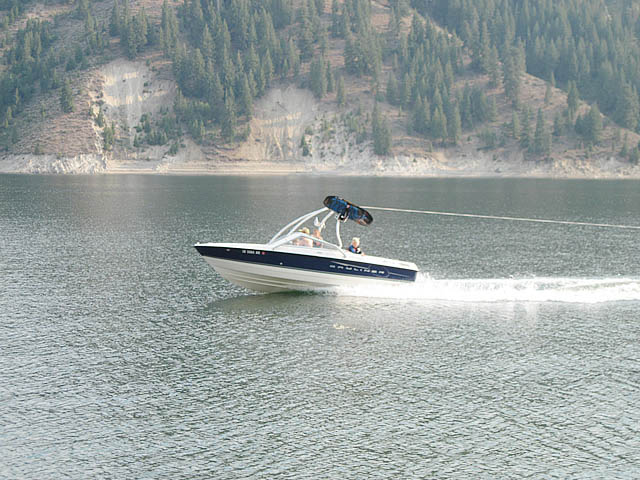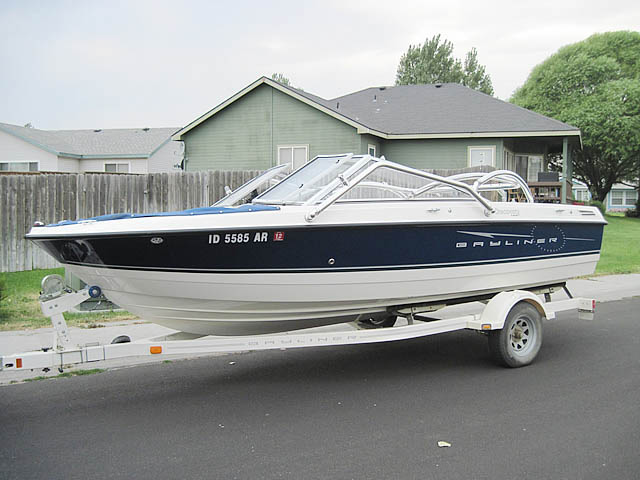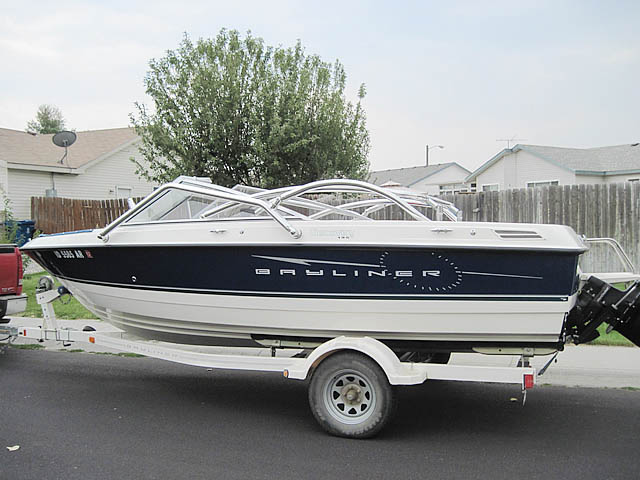 "The Aerial Airborne wakeboard tower we installed on our boat is very sturdy and in my opinion makes the boat look even better. I had it installed at our local boat shop, but helped with the installation. It was very easy."
Travis Henke
Mountain Home, Idaho
United States
1997 Supra Vision
with

Airborne Tower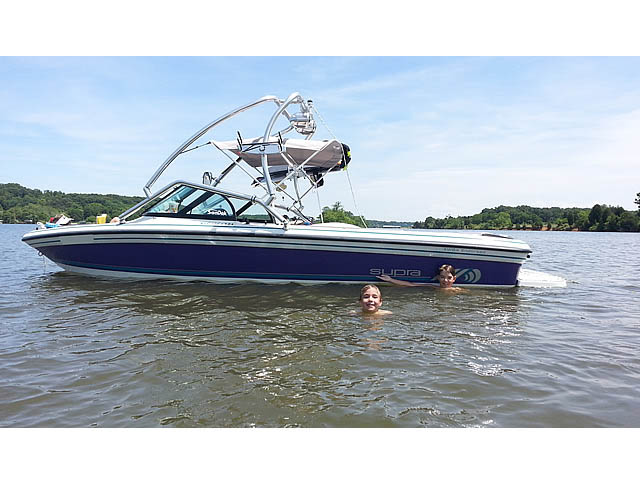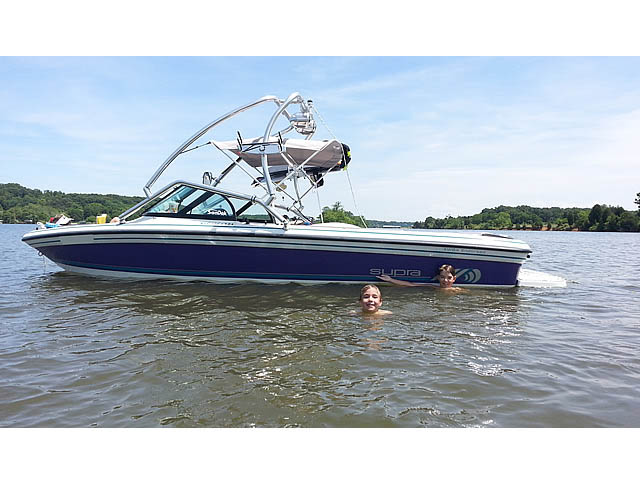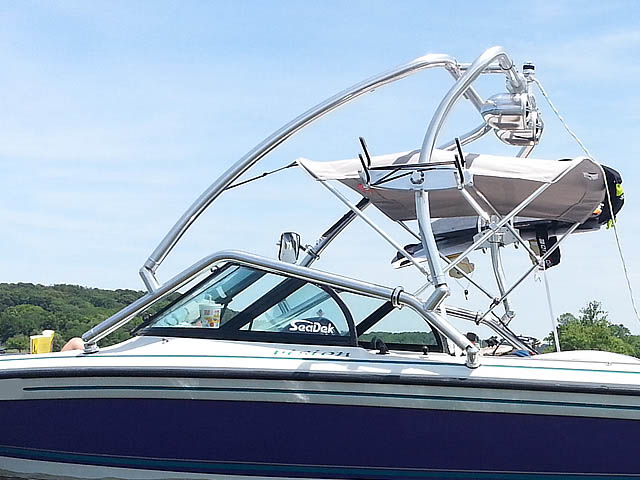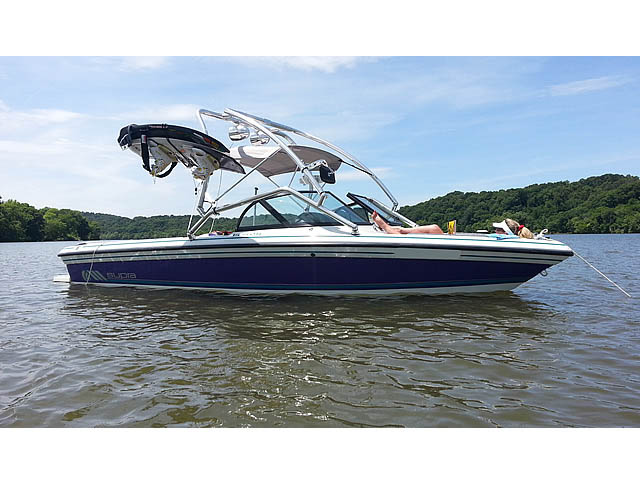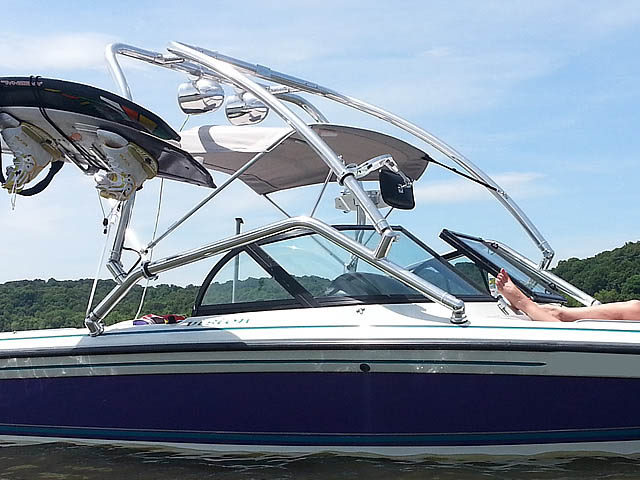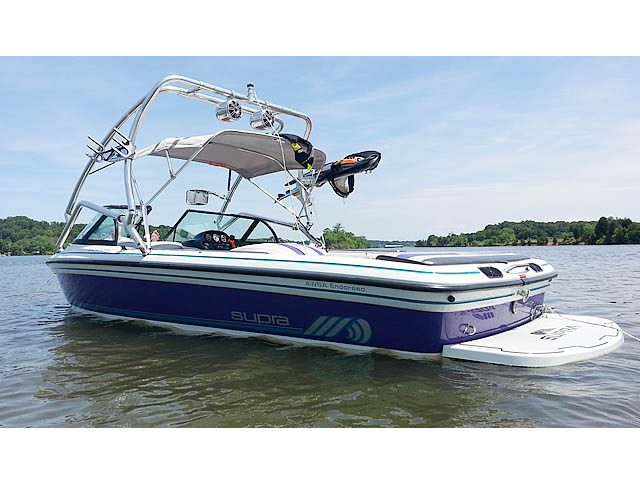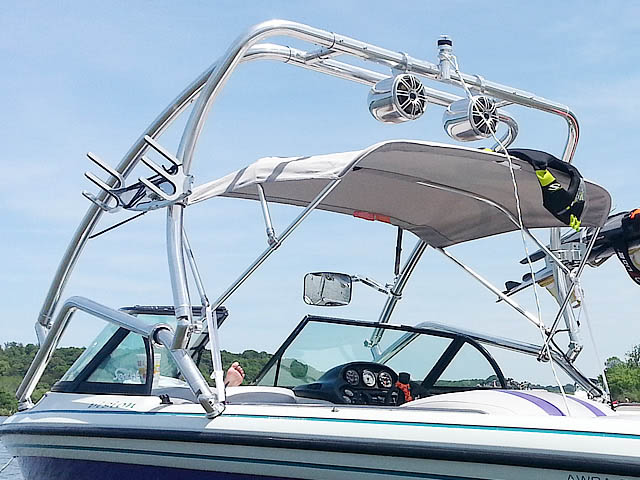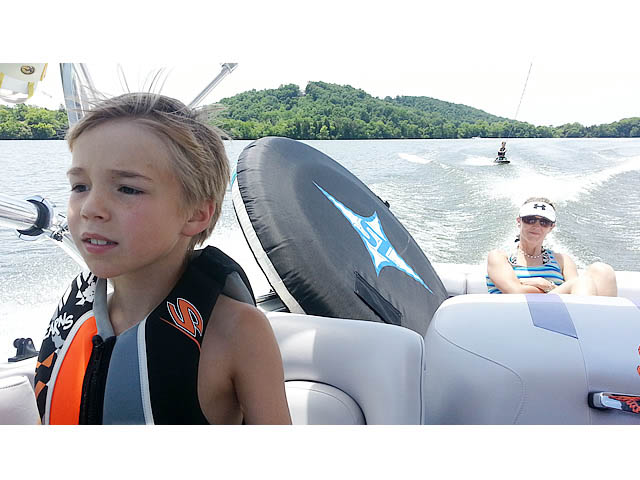 "Great addition to the to the boat. Gives it that updated look of a newer boat even though it's 17 years old. Tower is very well built and easy to assemble with some friends. It also frees up so much space for the back seat when pulling which has been the biggest plus to the purchase. Have and will recommend to anyone interested in a tower.

Thanks again! "
Scott Henry
Loudon, TN
Loudon
1991 Barefoot/Excel
with

Airborne Tower with Eclipse Bimini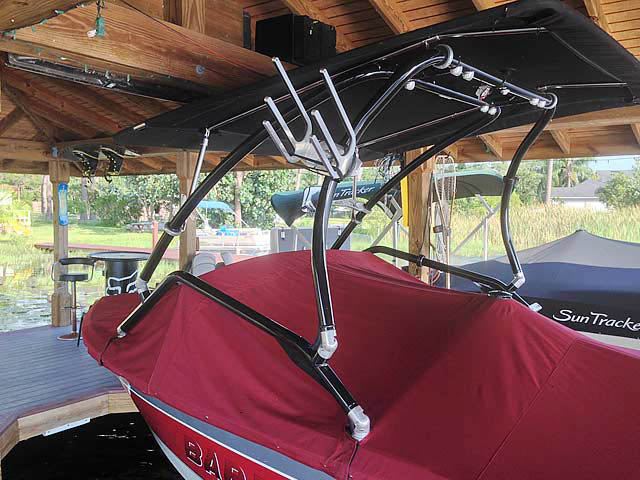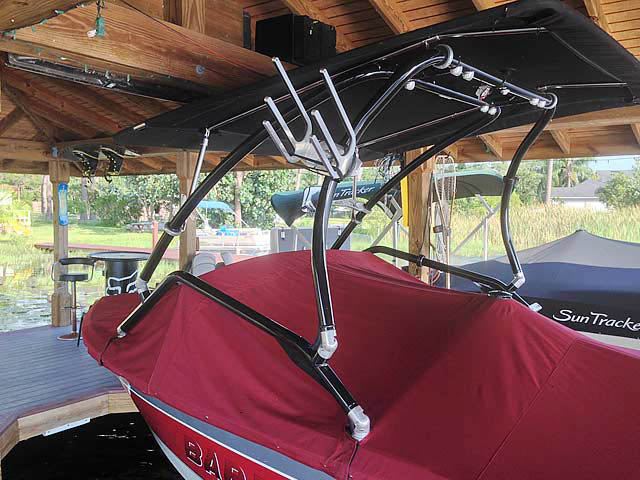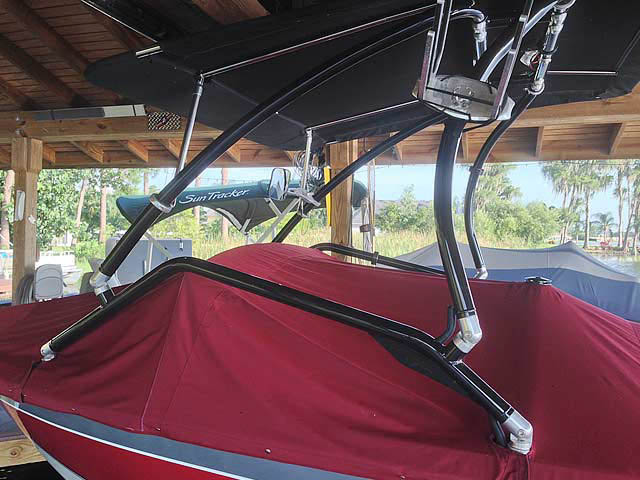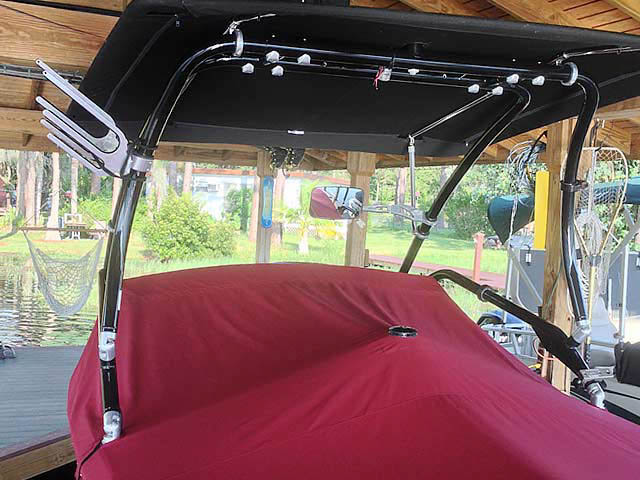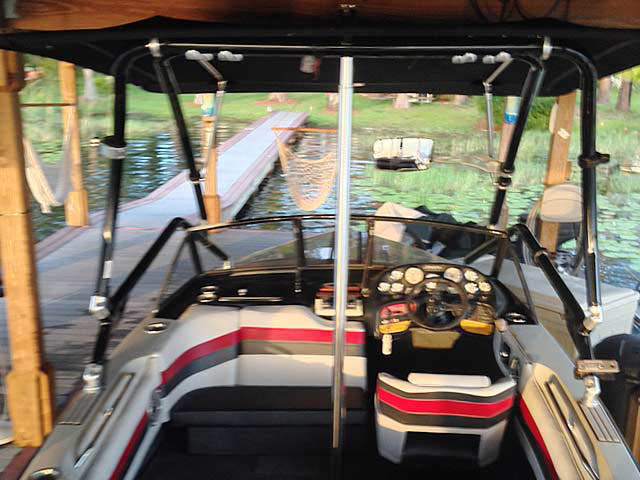 Mike Junge
Orlando, FL
USA!
2006 Larson Senza 186
with

Airborne Tower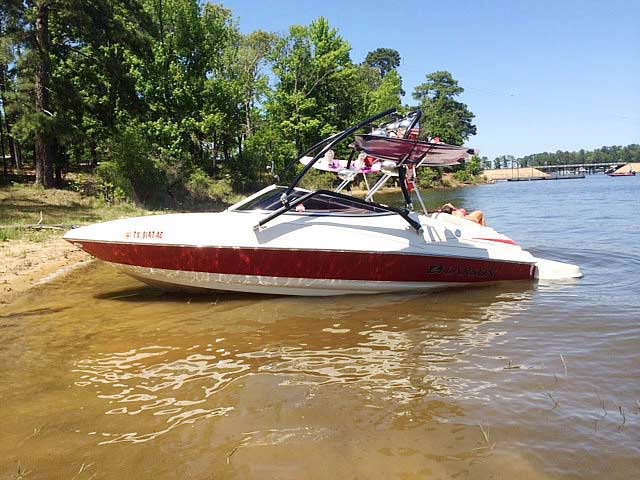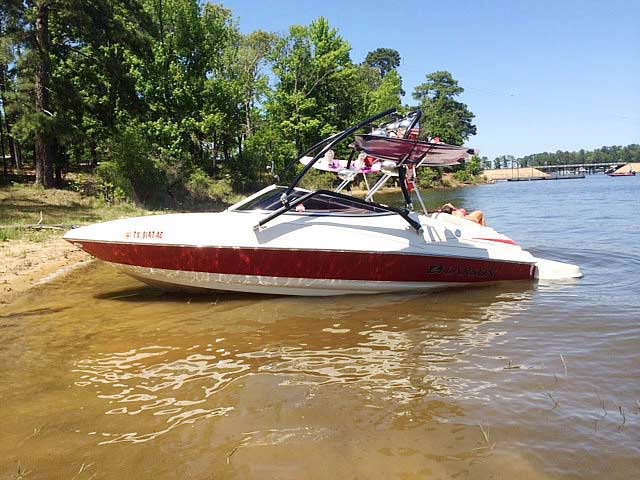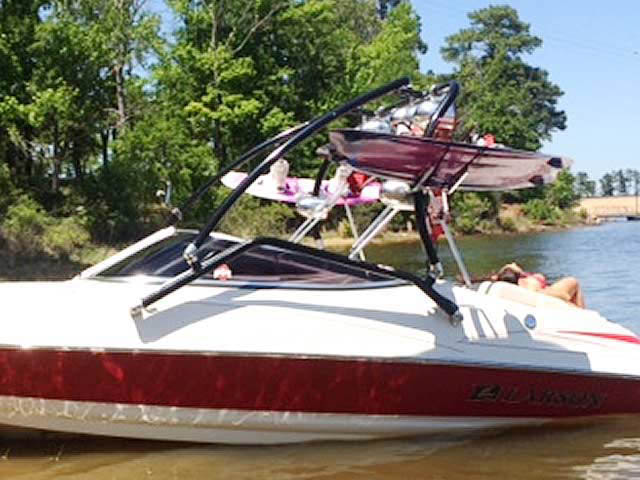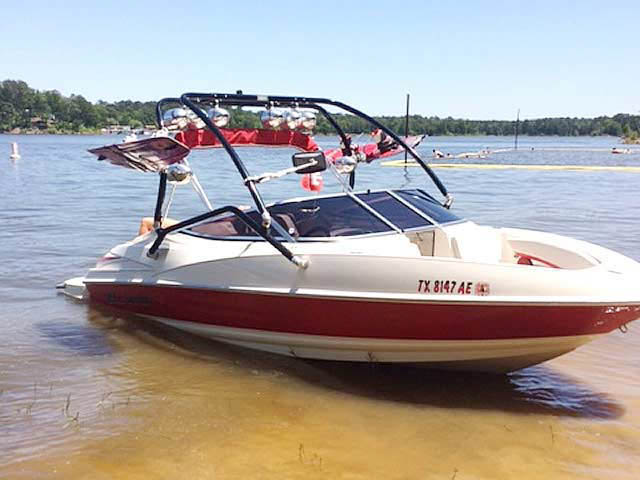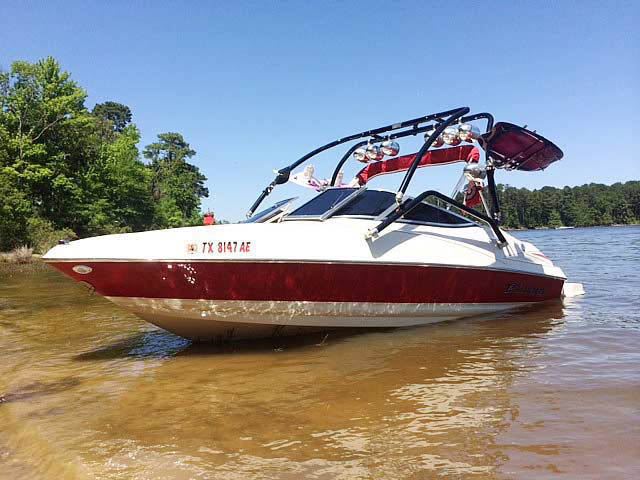 "Top notch company with great quality products and unmatched customer service. I recommend all my friends to purchase from Aerial. Towers look great. Keep up the good work Aerial"
Nick Mele
Marshall, Texas
USA
2001 Mariah Z212
with

Airborne Tower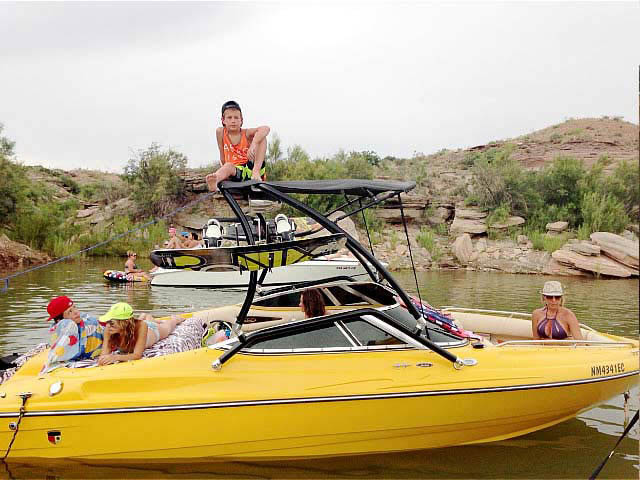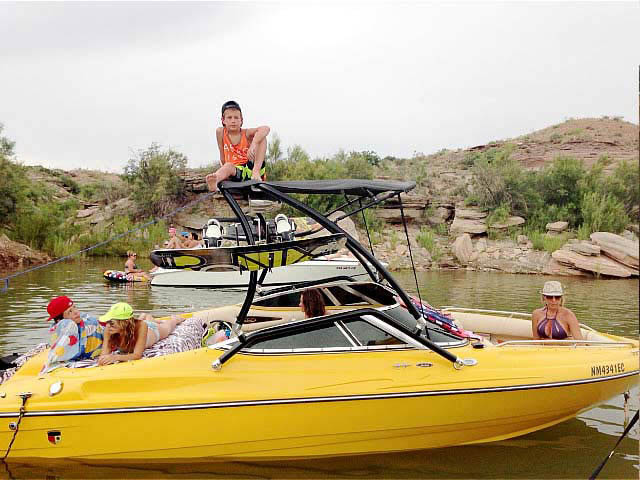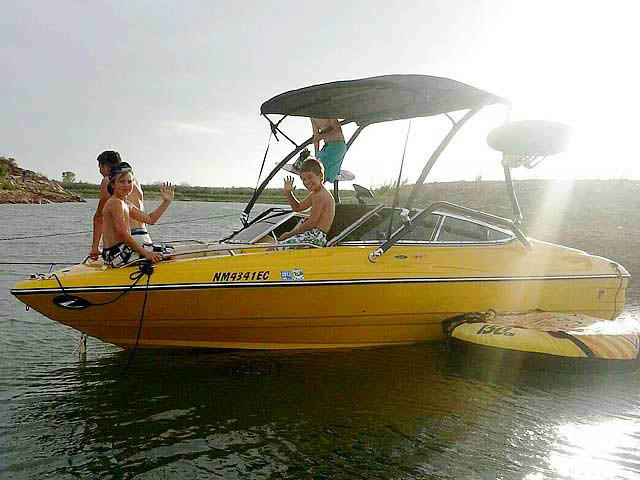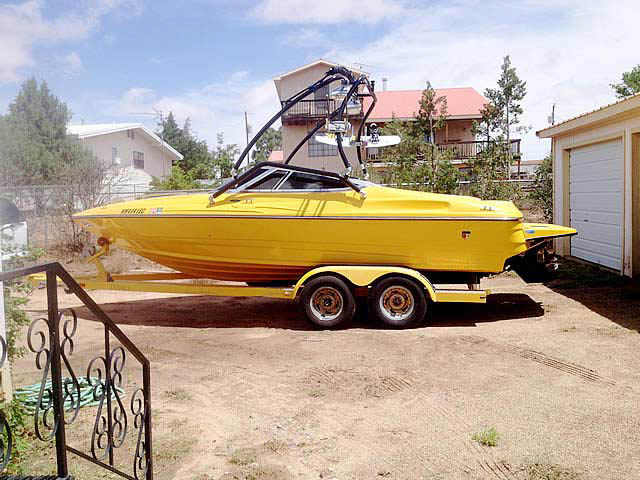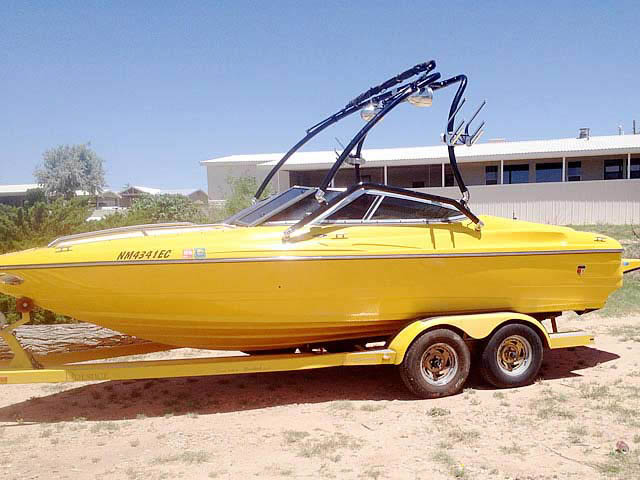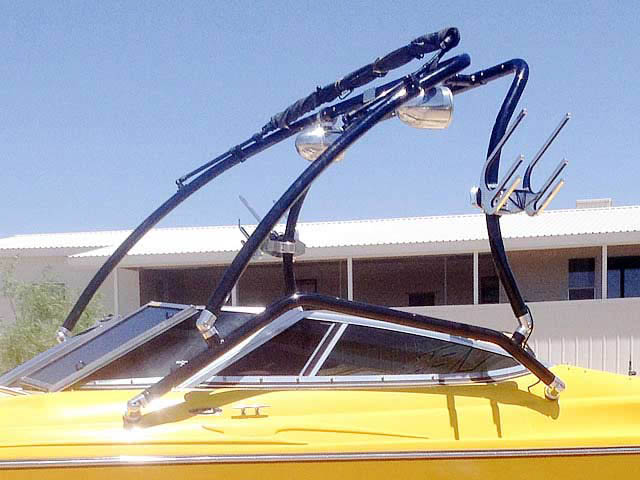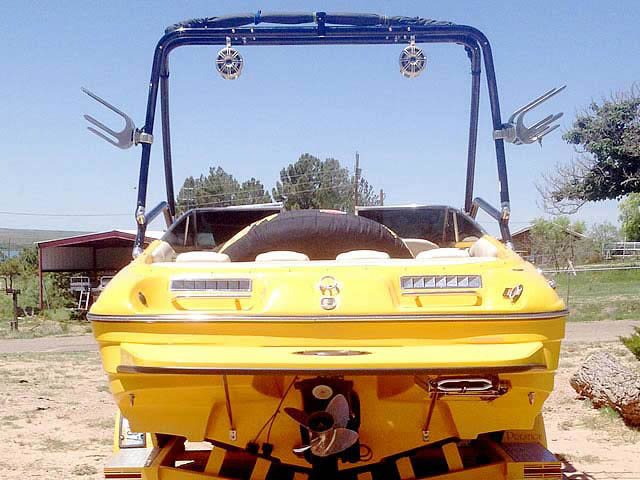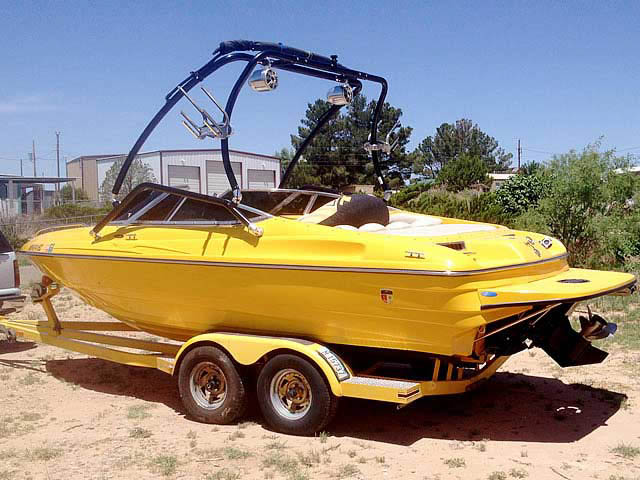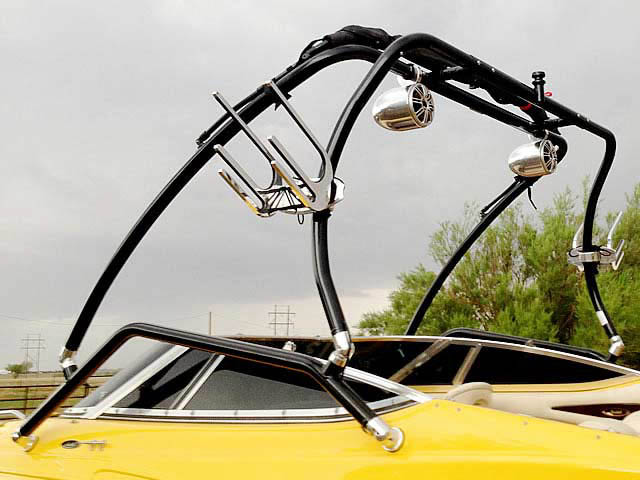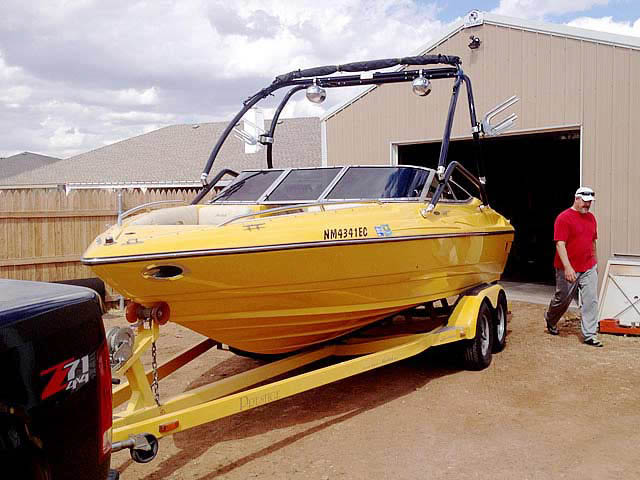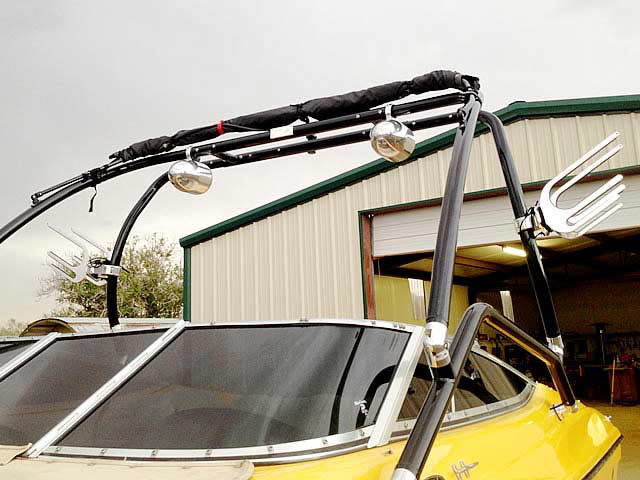 "The Airbourne Tower and Aerial bullet speakers has been an awesome addition to our boat. The Airbourne Tower was everything we expected and more. Have used our tower for 2 years now and don't know how we ever lived without it. "
Cory Campbell
Clovis, New Mexico
USA
1992 Sunbird 205 Corsair
with

Airborne Tower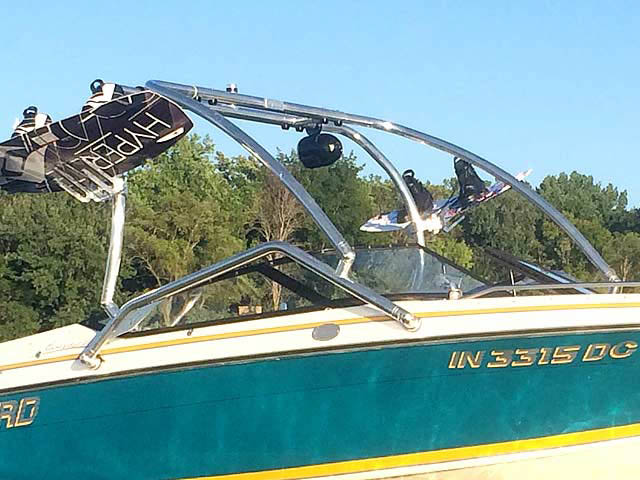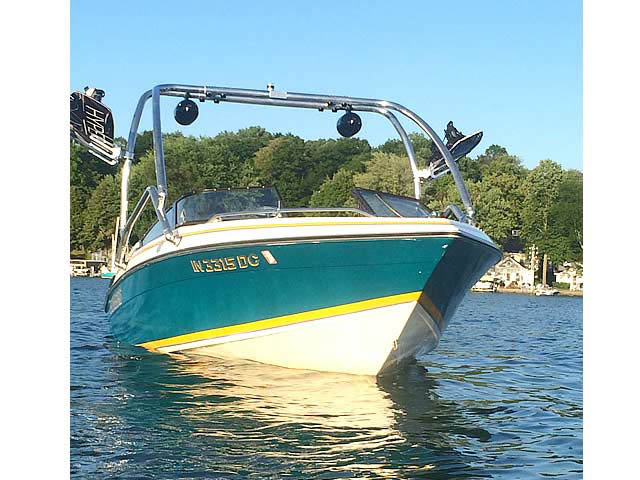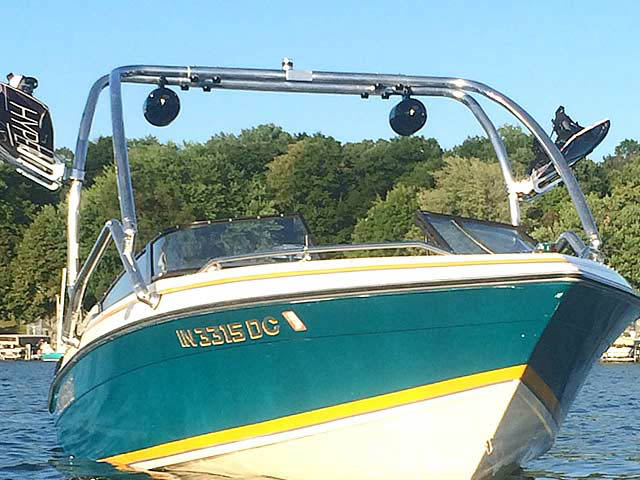 "The tower went on easy and improved the looks of the boat greatly we get compliments all the time on the tower. Love the speakers and board racks they add so much to the looks of the tower. Overall the whole family loves the tower thanks Aerial!"
James Mueller
Huntertown , Indiana
USA
2000 Bayliner Capri 1850 LX
with

Airborne Tower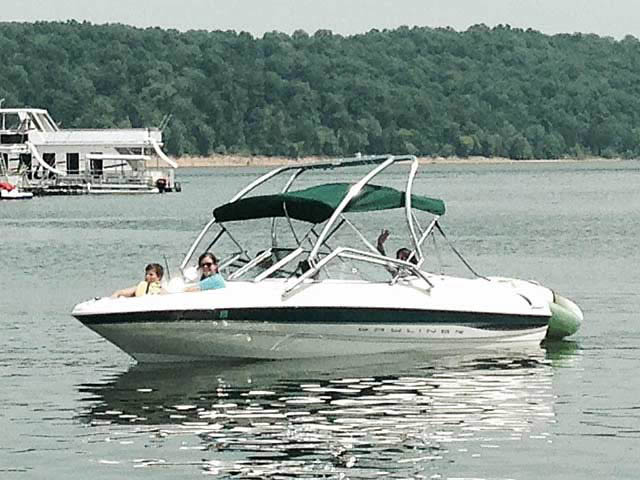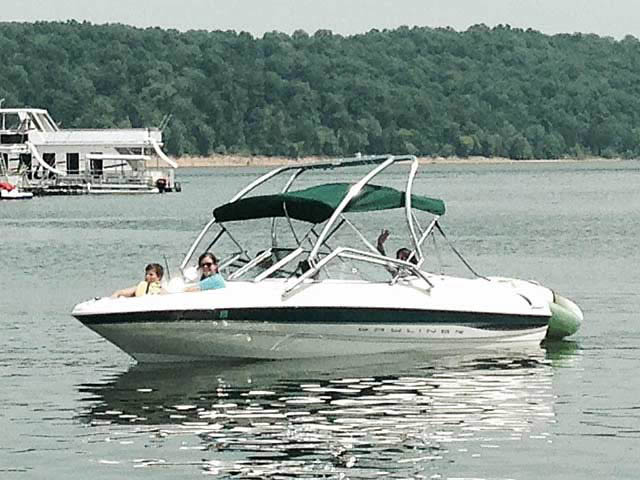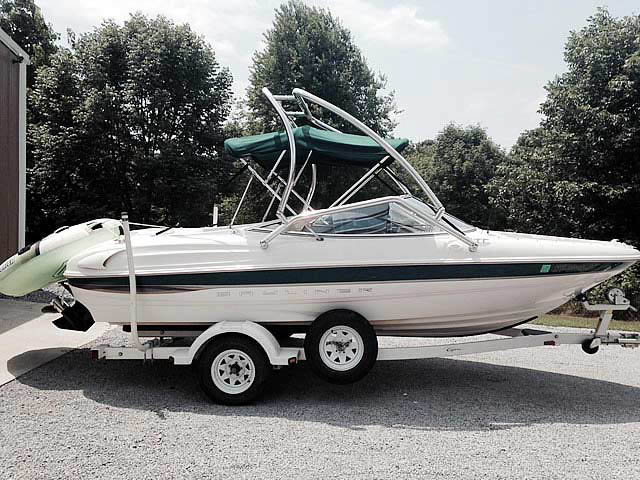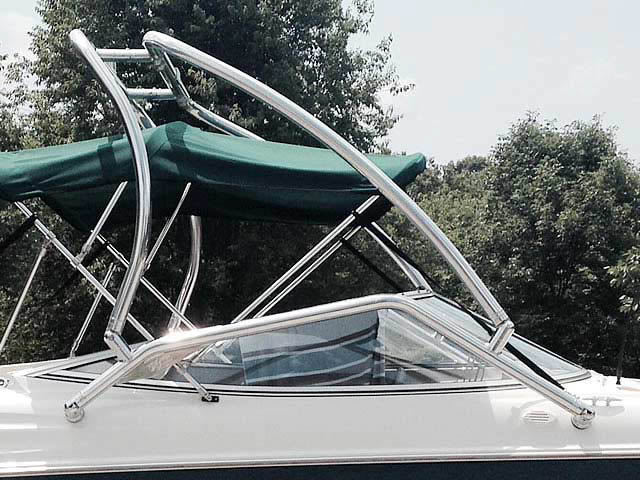 "We love our tower. It does a good job pulling skiers and really added value to our 14 year old boat. The folks at Ariel were happy to answer questions so I could make the right decision on our purchase. We were able to keep our aftermarket Bimini top too! Now all we need is an audio upgrade and tower speakers to give this old tub some POP!"
Terry Gordon
Salvisa, KY
USA
1999, MasterCraft Maristar 205 VRS
with

Airborne Tower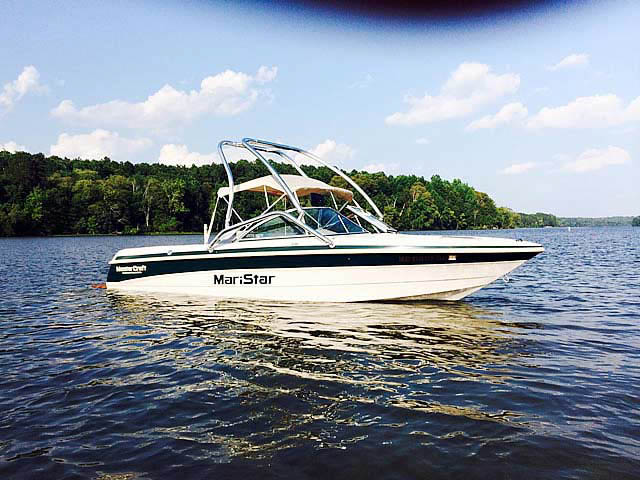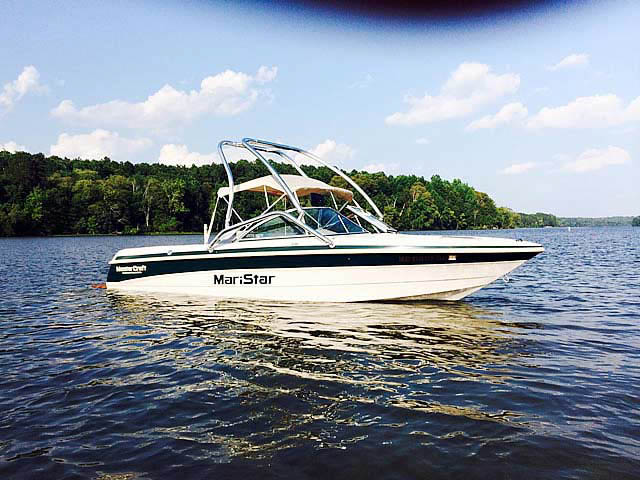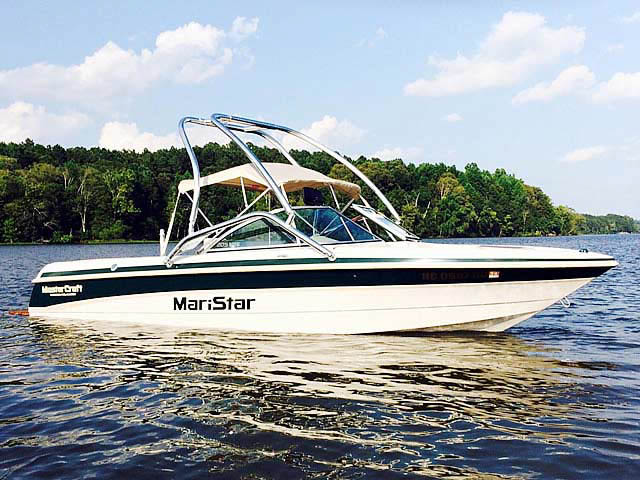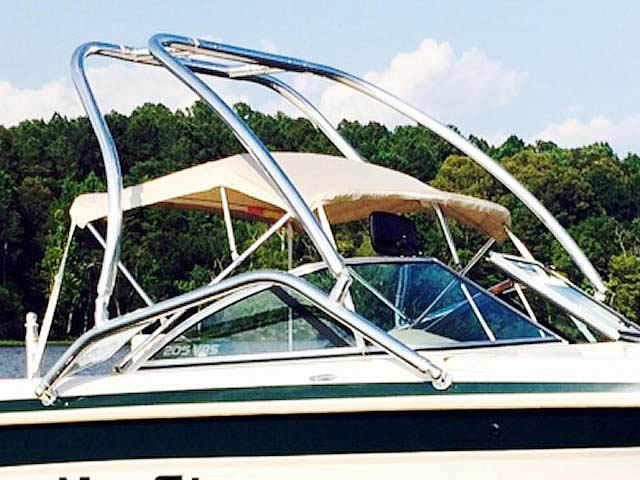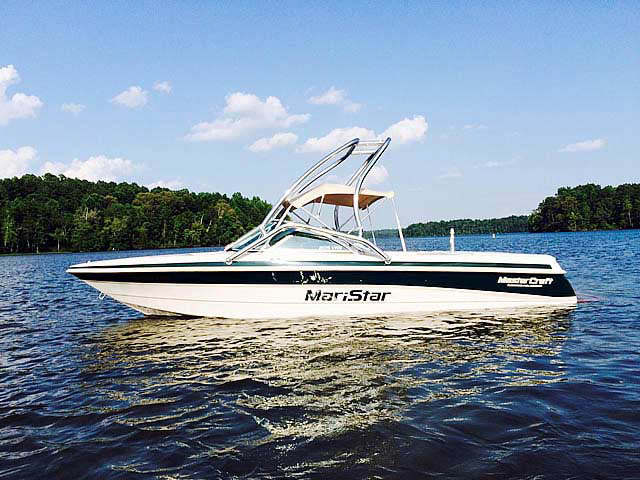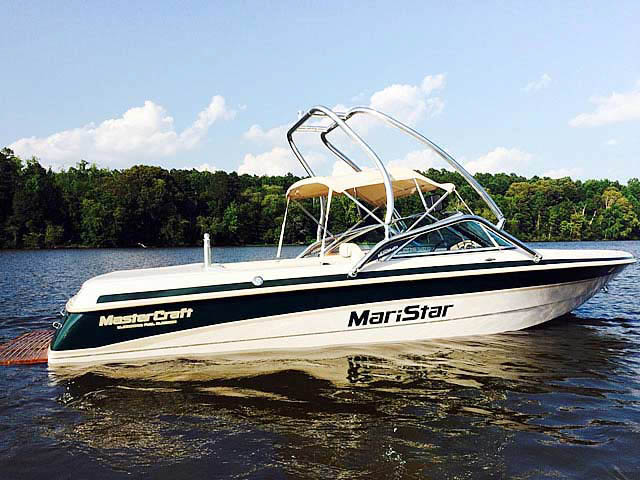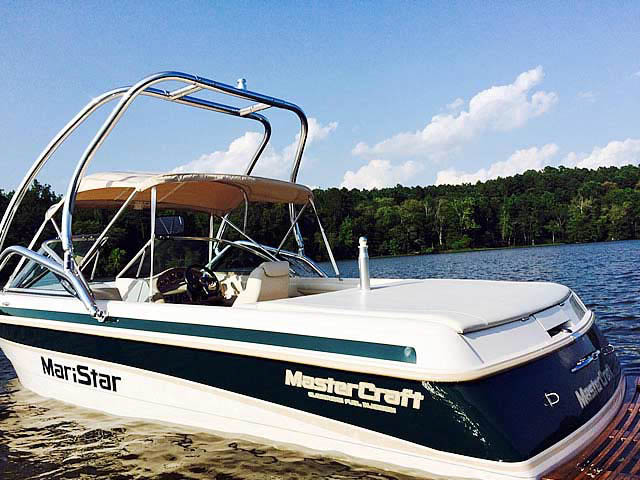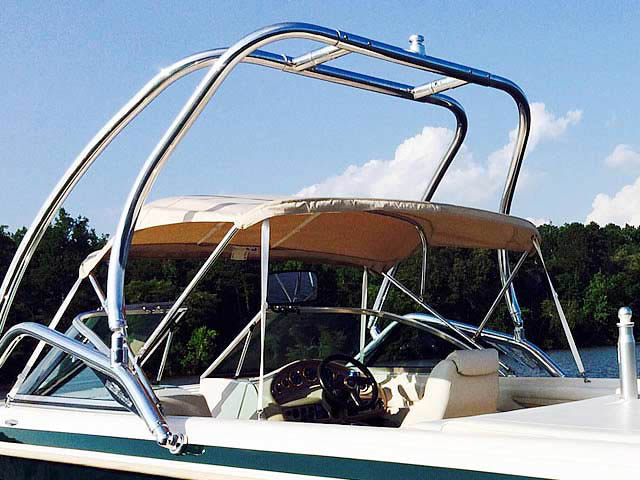 "The tower looks awesome and will serve our needs for years to come."
Andy Avent
Mount Holly, NC
USA
1983 Supra Rider
with

Airborne Tower with Eclipse Bimini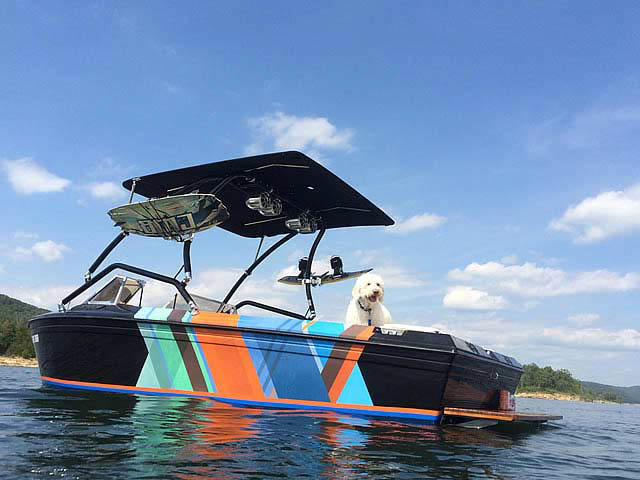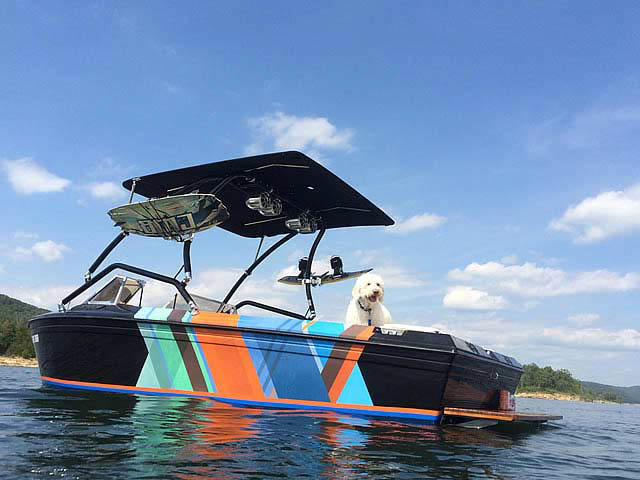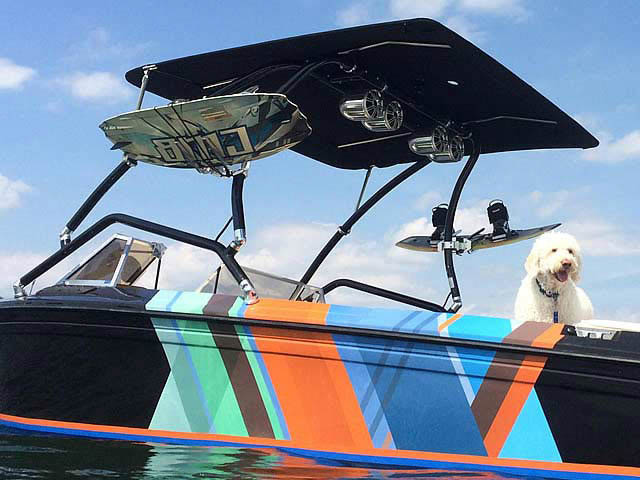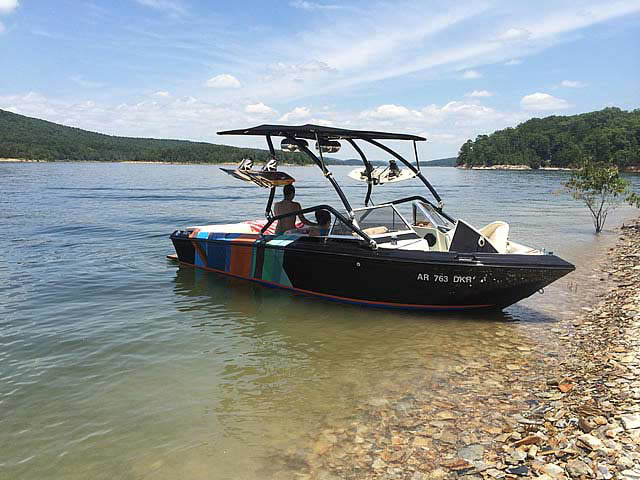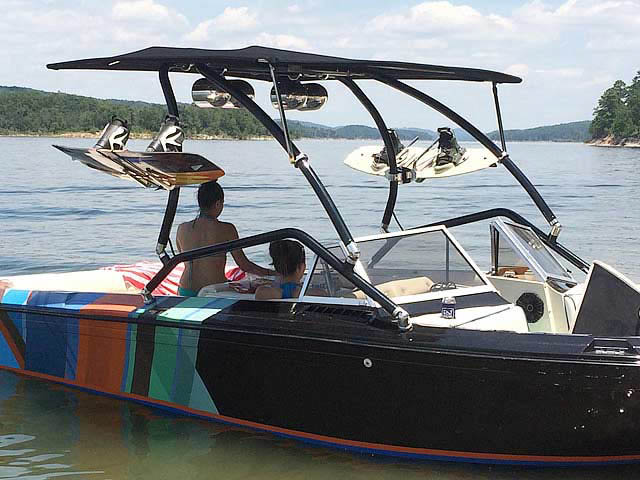 "We are absolutely happy with our tower. It has been one of our favorite purchases while restoring this boat.. "
Damon Crawford
North Little Rock, AR
USA
1994 MasterCraft Prostar 205
with

Airborne Tower with Eclipse Bimini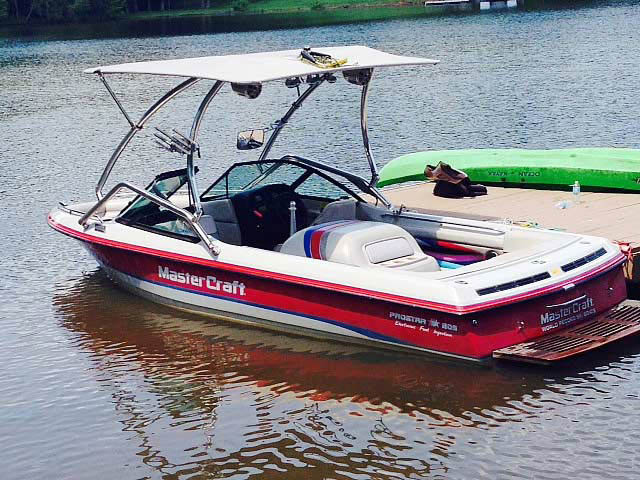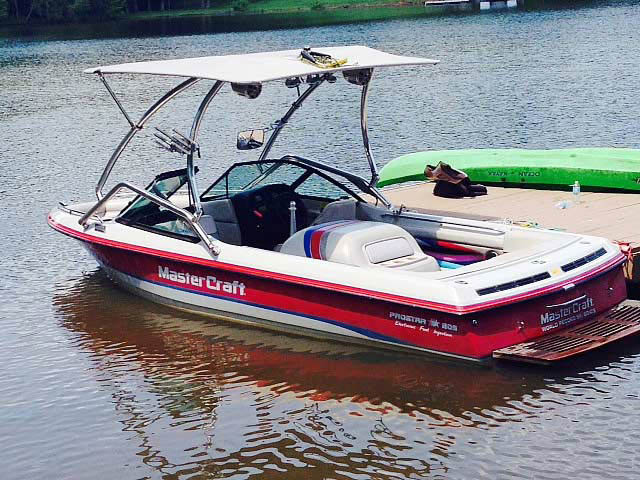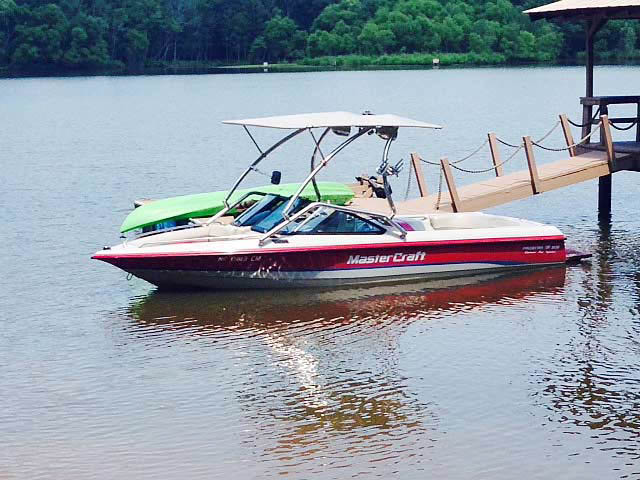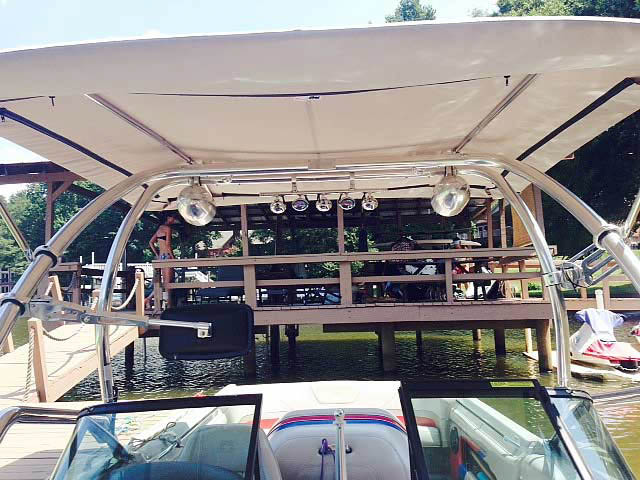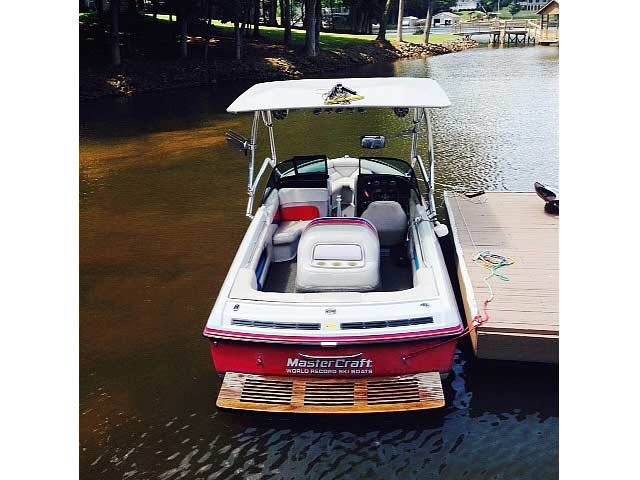 "I got my rack and Bimini this past winter and installed it my self as a Christmas gift to my family. We Love it!! Shade, lights, board rack and speakers. It's awesome! Everyone that sees it says that it looks like a whole new boat. Everyone that wants some shade just loves the Bimini! I'm so glad this is the brand and set up I went with, it's awesome!!!"
Jeff LeNeave
Charlotte, NC
USA
1990 Four Winns 22 ft
with

Airborne Tower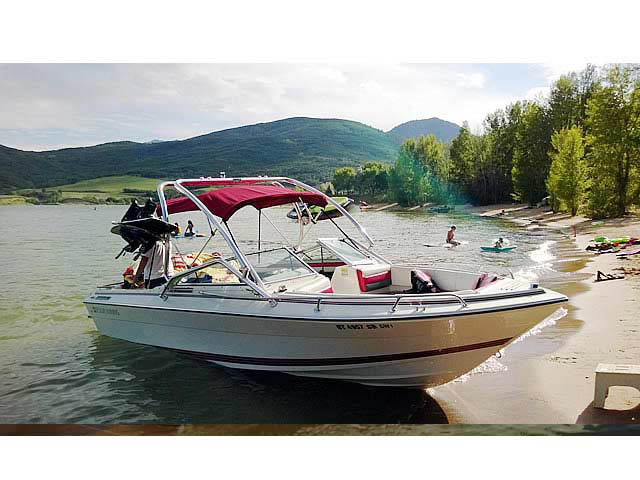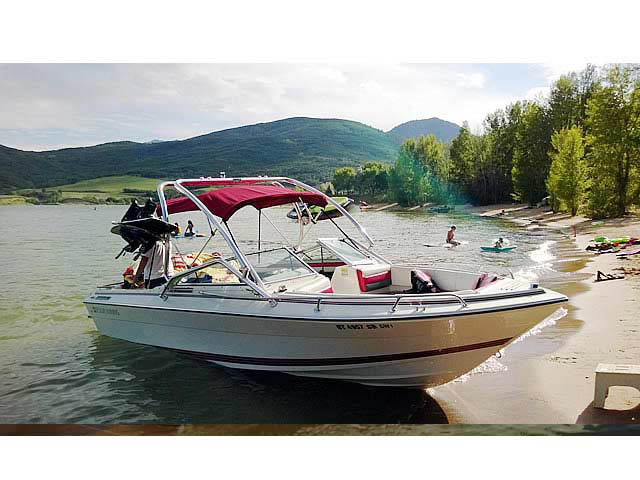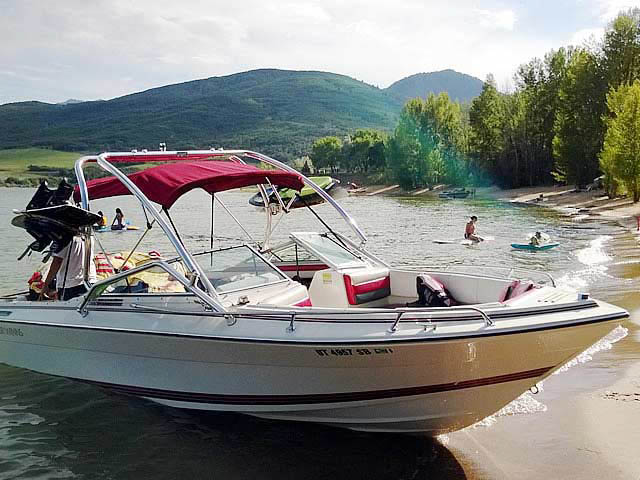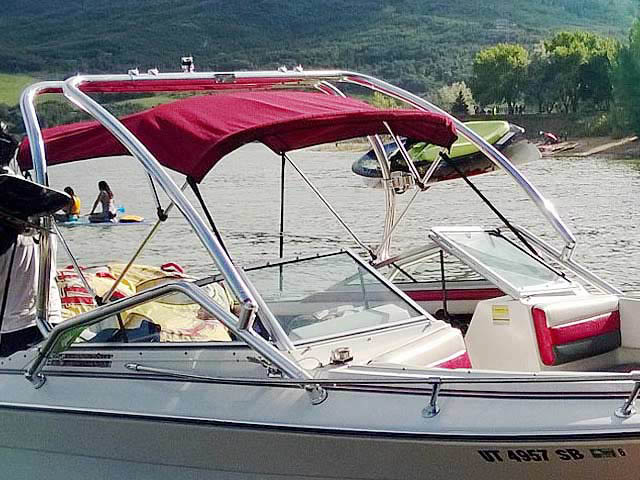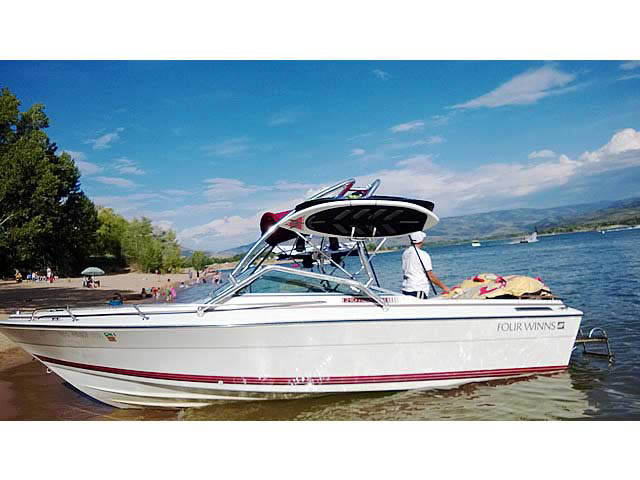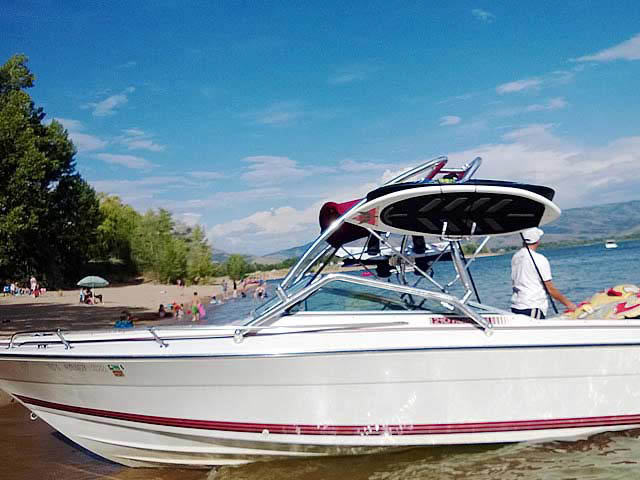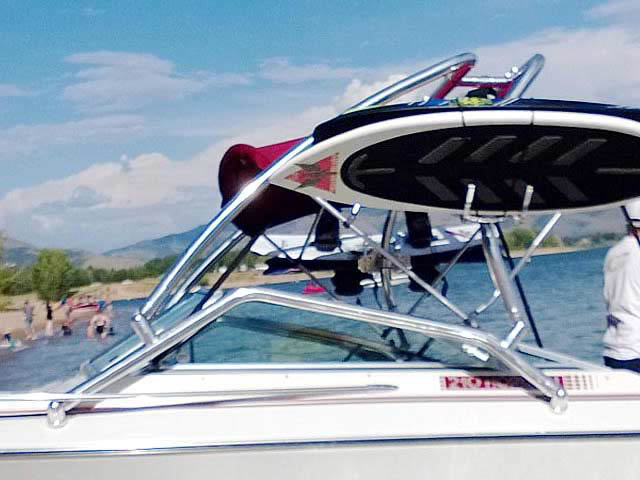 "I really love this tower. Looks great on the boat and matches the lines of the boat. "
Ben Proctor
Lake Point , Utah
U S A
2004 Rinker 192
with

Airborne Tower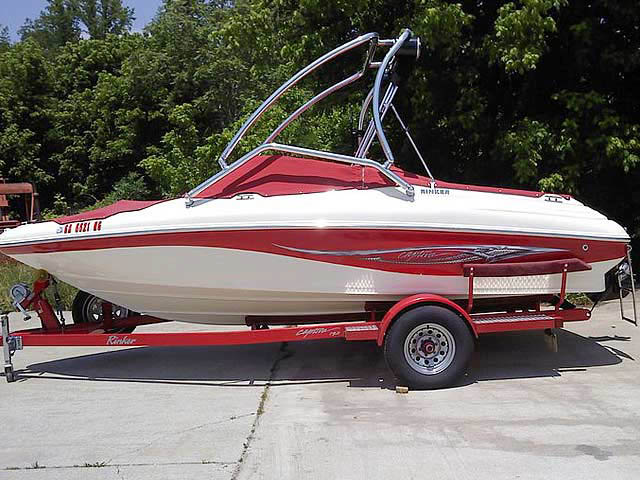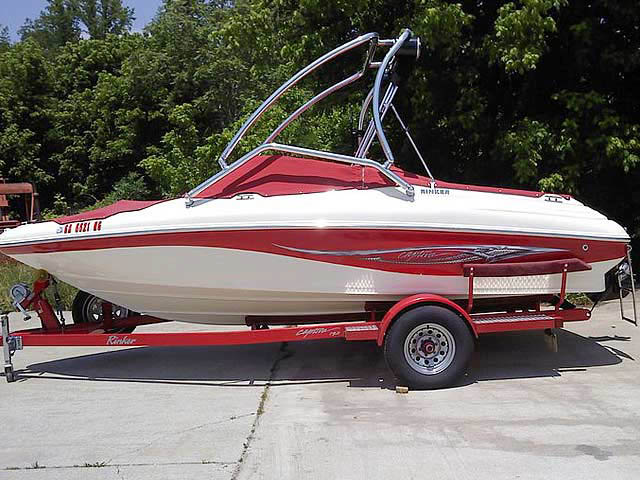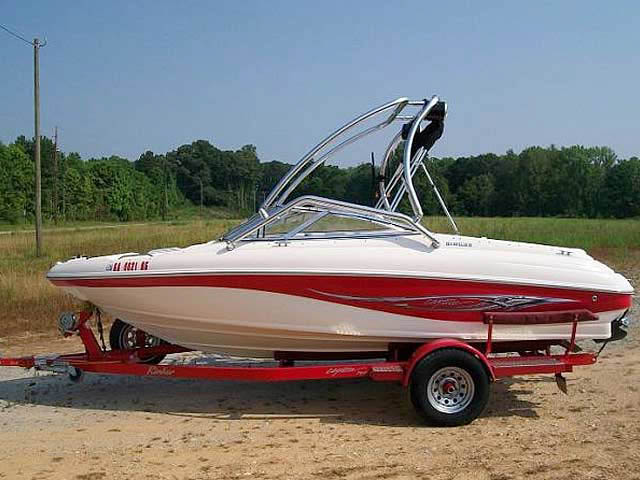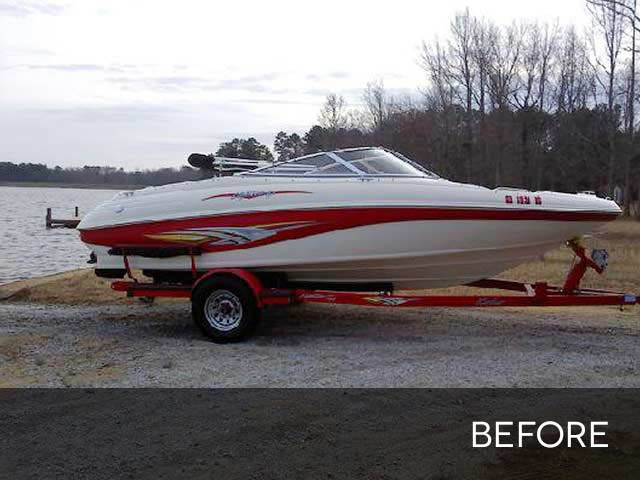 "Before and after pic of the boat with the tower. Love the tower. It made a huge improvement to the boat. Thanks!"
Jamey Barber
Tallapoosa, Georgia
US
1996 Sylvan Runabout
with

Airborne Tower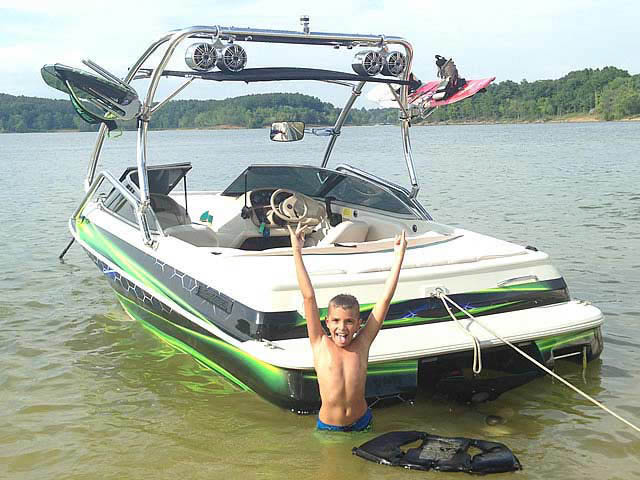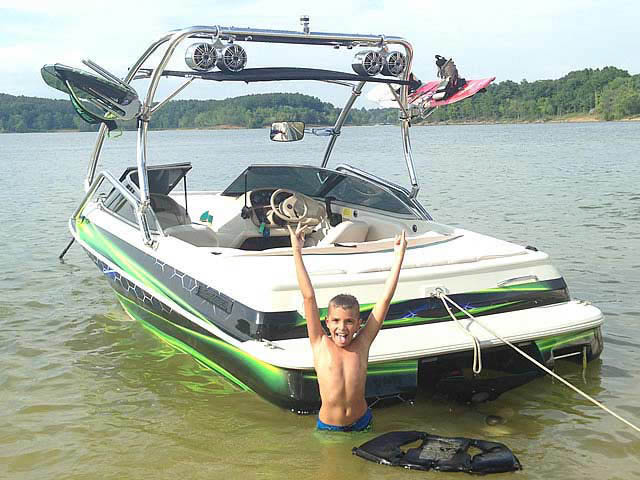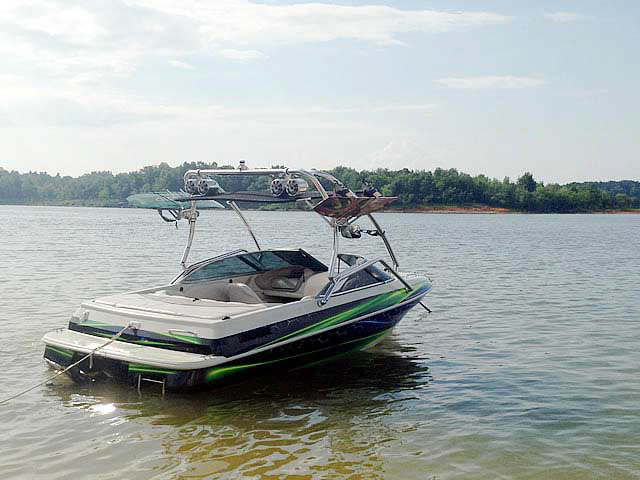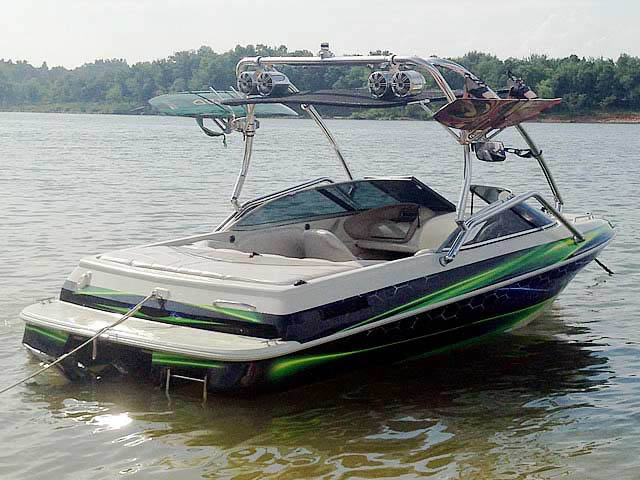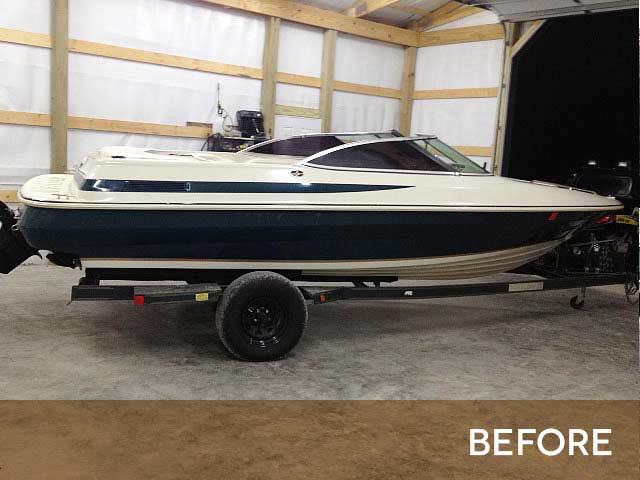 "I got the tower a few weeks ago and installed myself with a few buddies we wakeboarded behind the boat just about every morning for the last few weeks. We love the way it looks and it performs awsome."
Steve Wagner
Falls of rough , KY
USA
2006, Blue Water 2150
with

Airborne Tower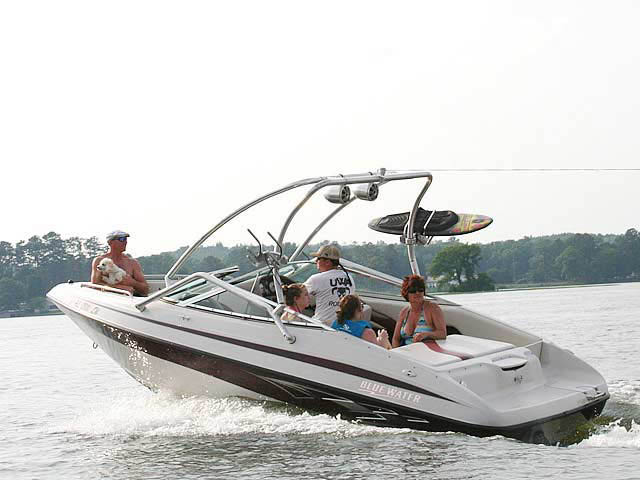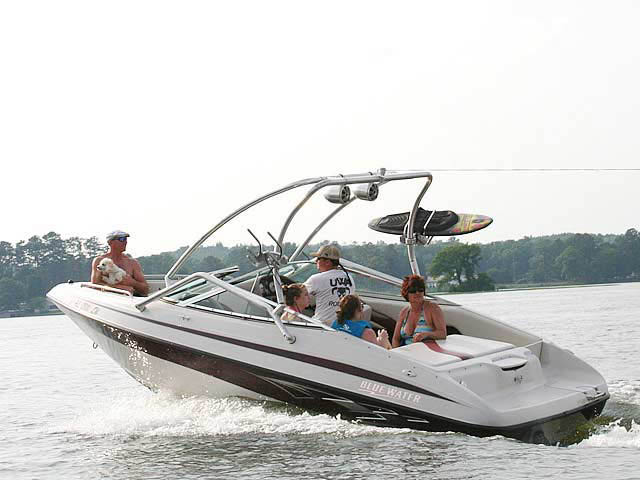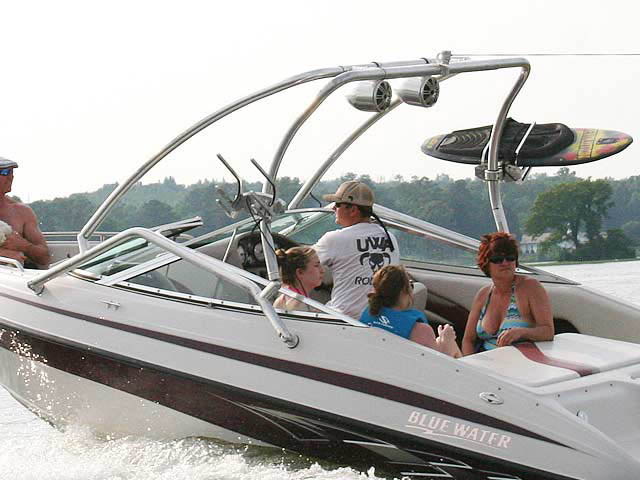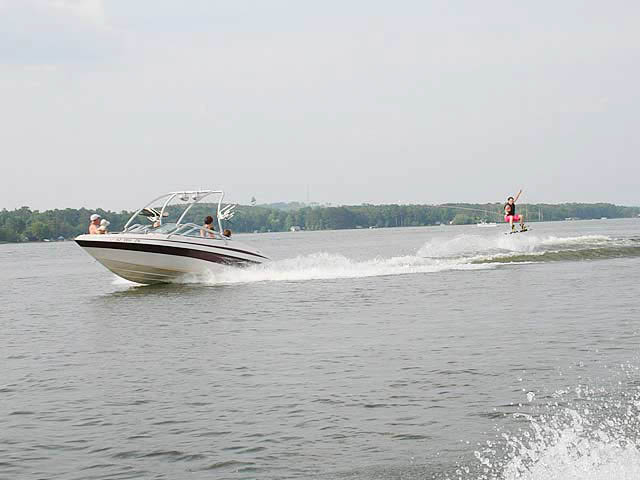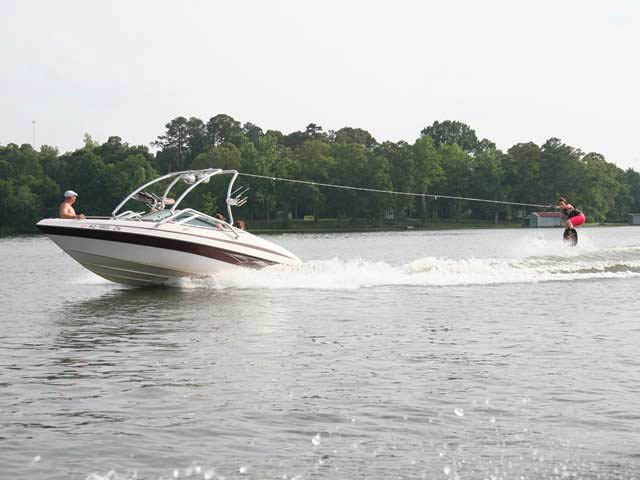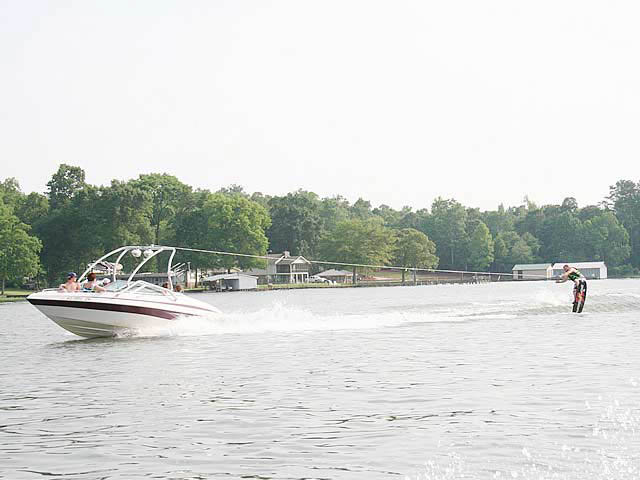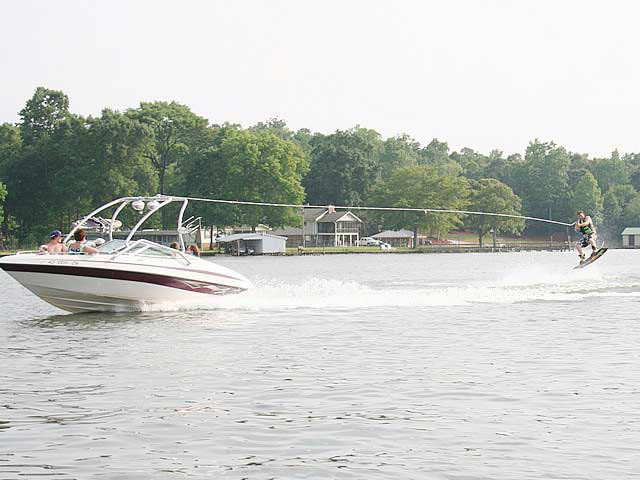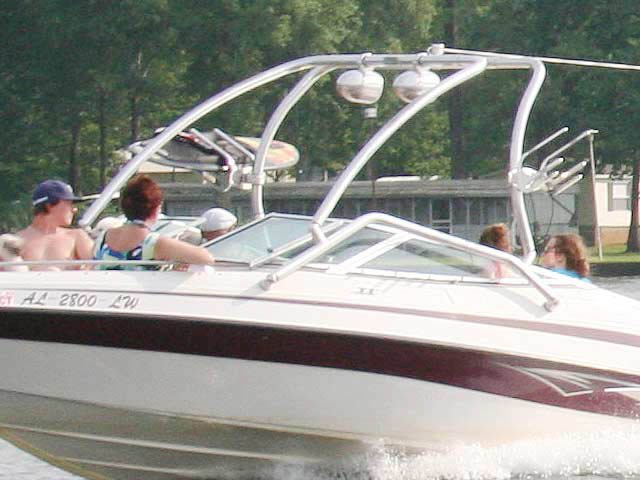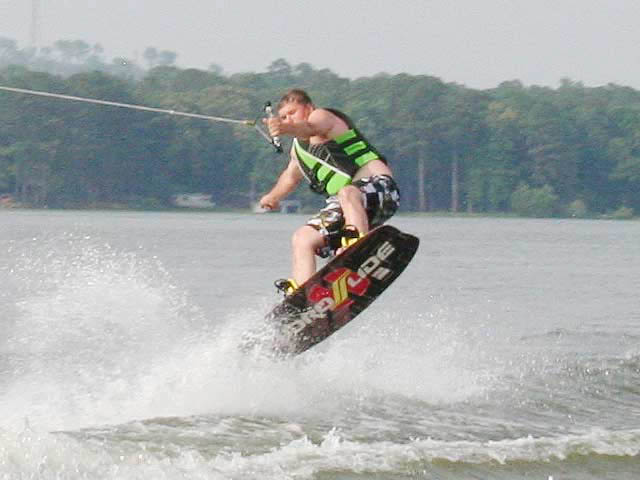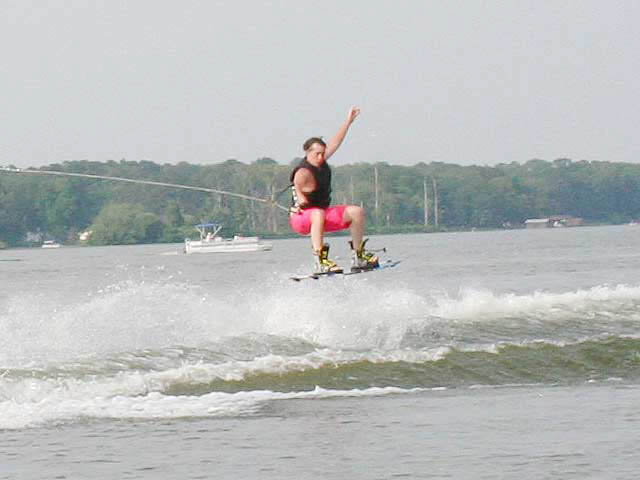 "We love our Aerial tower and speakers! "
Keith Wilson
Billingsley , AL
USA
2006 Regal 2000
with

Airborne Tower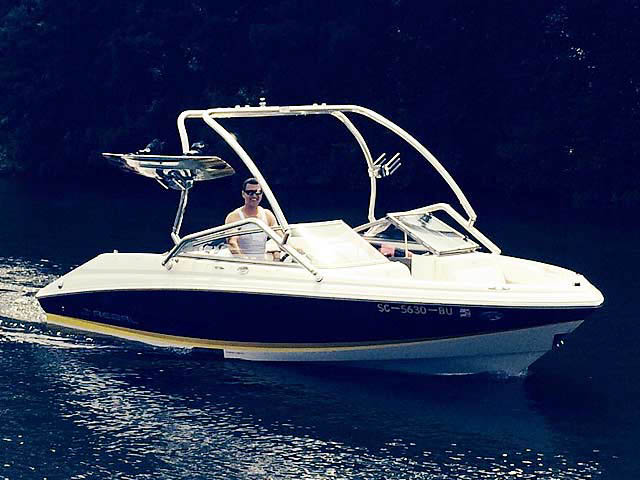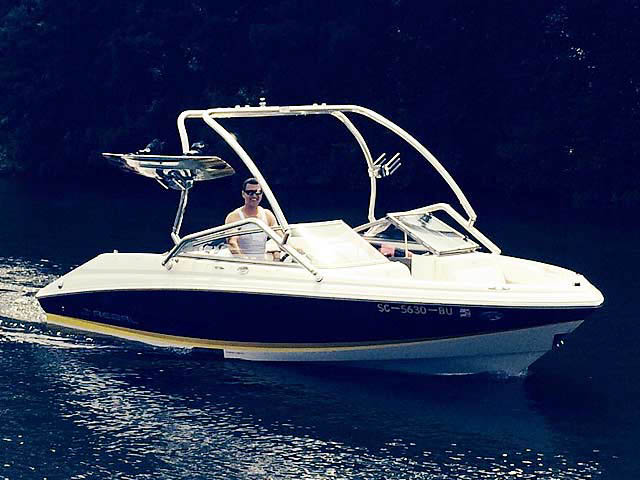 "Very happy with the tower, way strong. Can pull two boarders at a time"
Ryan Haskins
Goose Creek, South Carolina
USA
1992 Brendella Pro Comp
with

Airborne Tower with Eclipse Bimini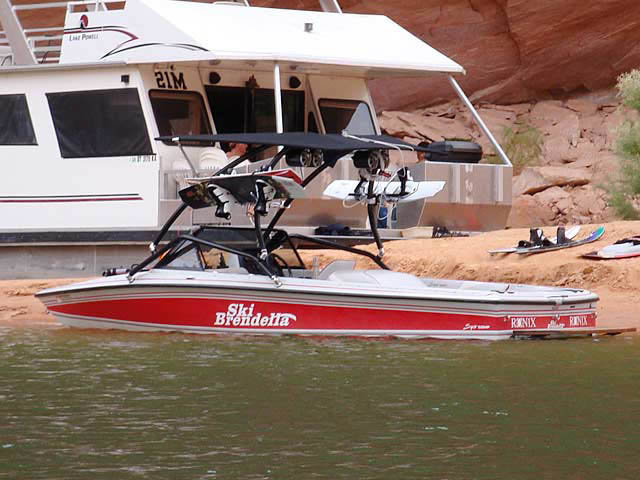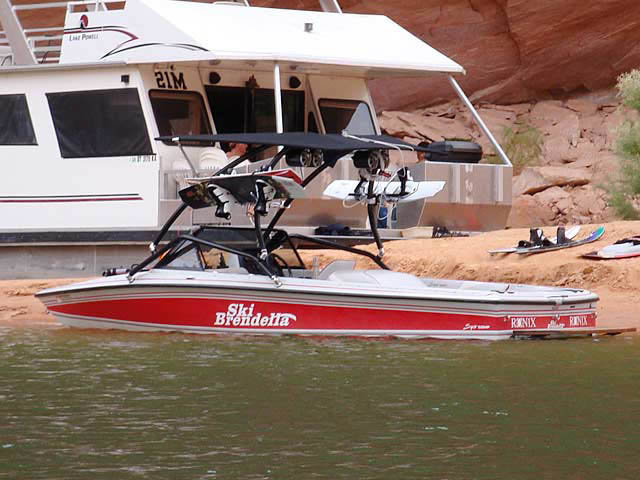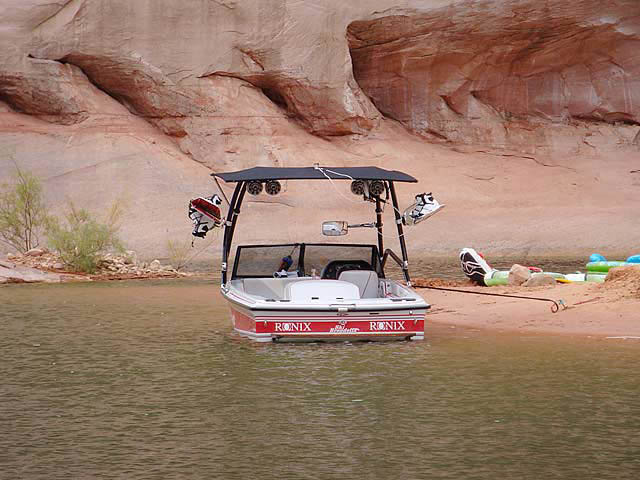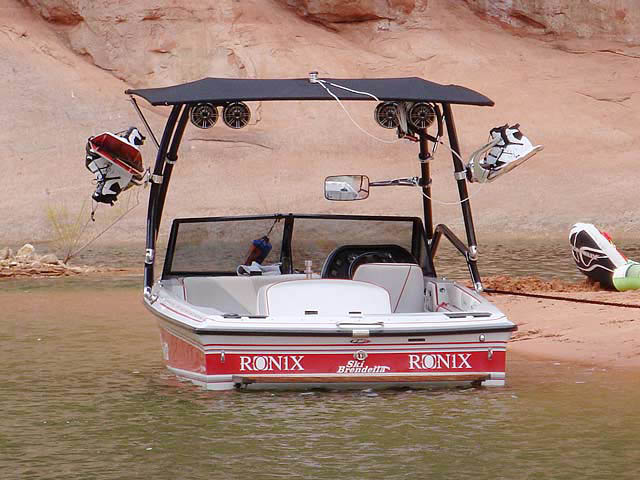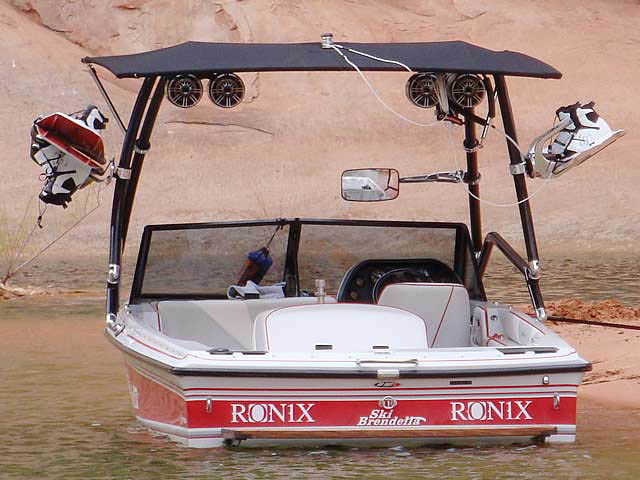 "Very happy with my tower and bimini!!!"
Christopher Shereck
Elizabeth, Colorado
United States
1996 Four Winns 200 Horizon
with

Airborne Tower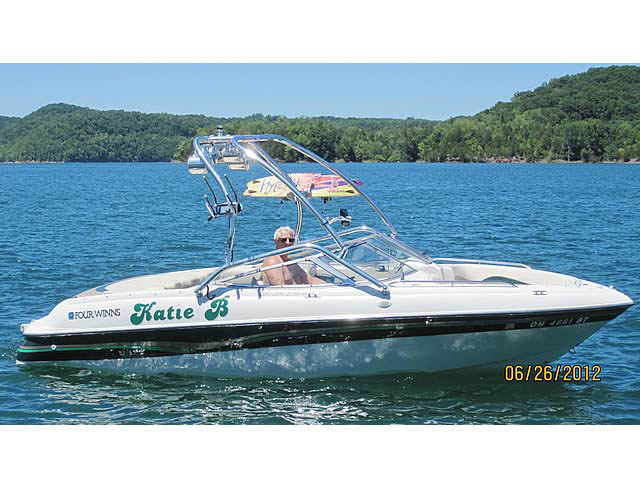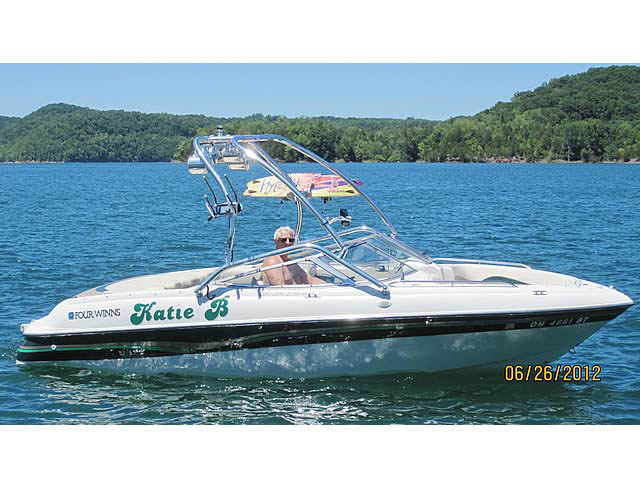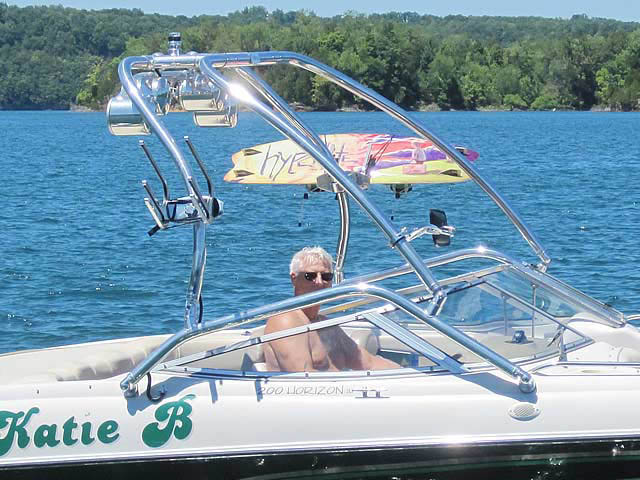 "Love my tower. Almost 20 years old and still one of the best looking boats on the lake."
Joseph Everson
Kettering, Ohio
USA
1995 Blue Water Mirage
with

Airborne Tower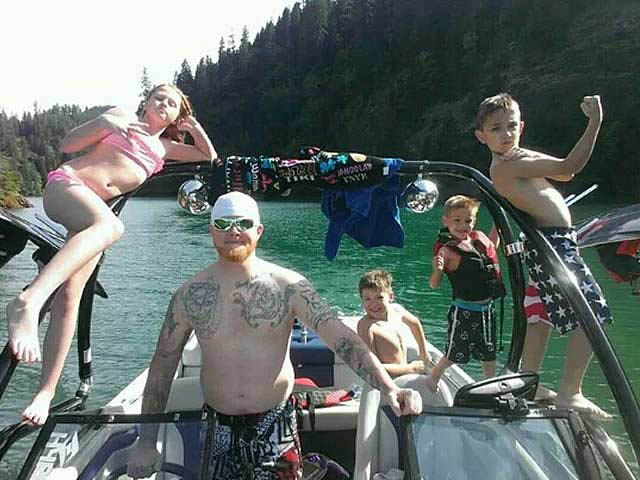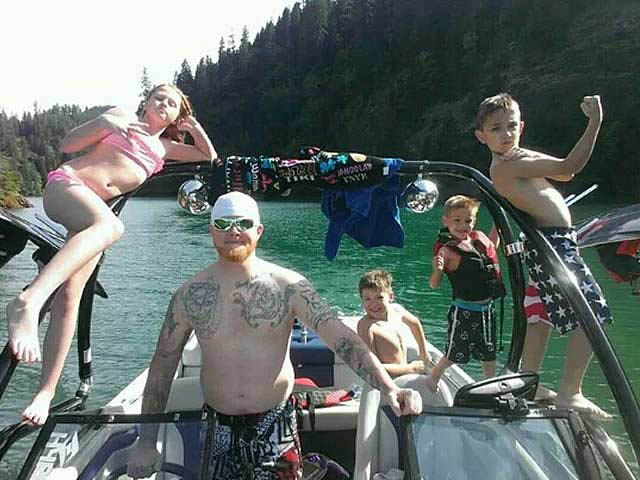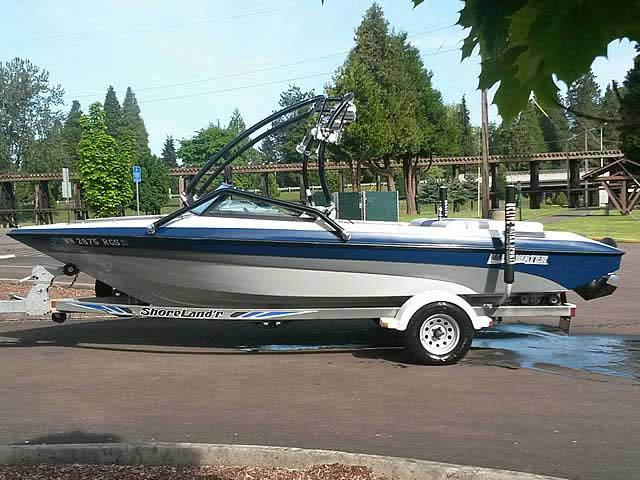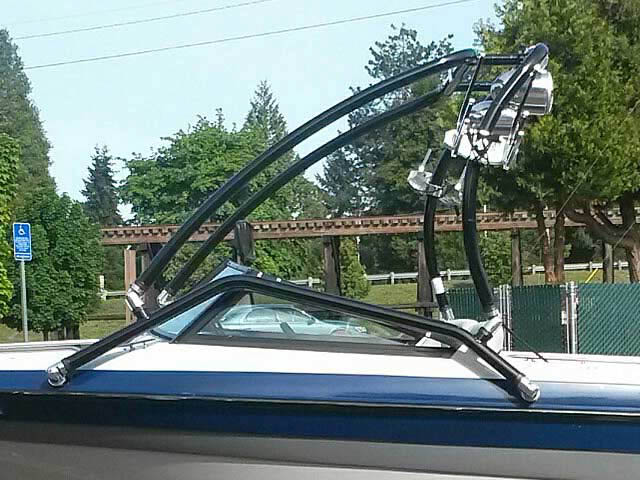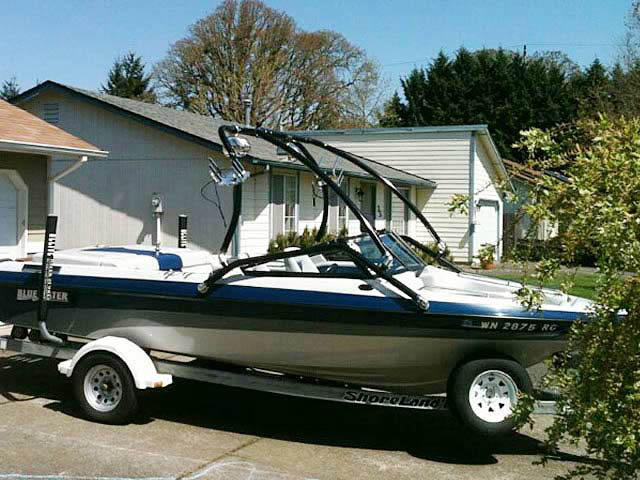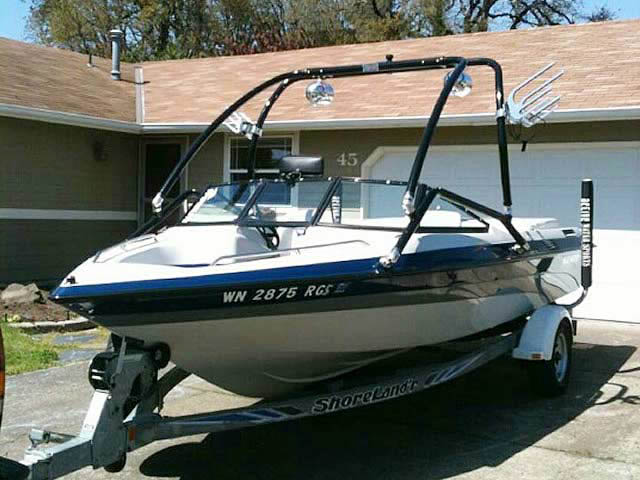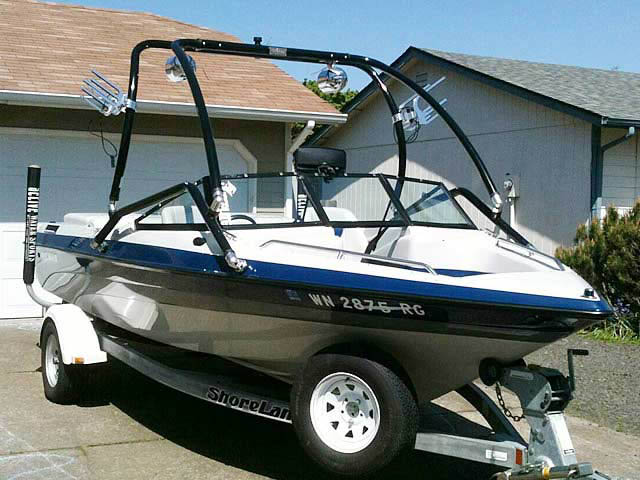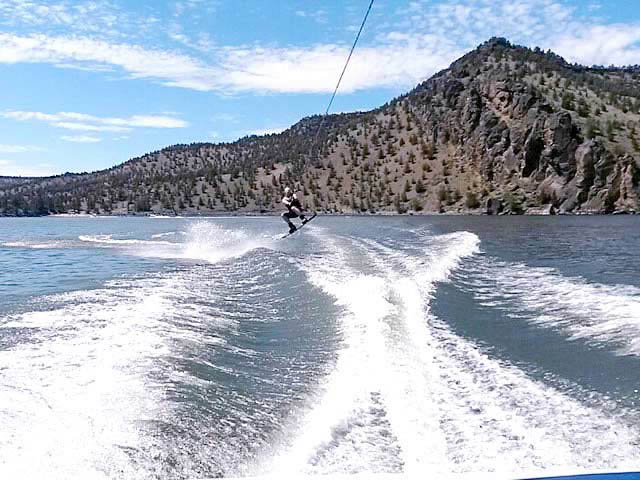 "Very Happy with our tower. Fits the lines on our boat very well and gets compliments all the time.



"
Greg Johnson
Lebanon, Oregon
Usa
1998, Sanger, dlx
with

Airborne Tower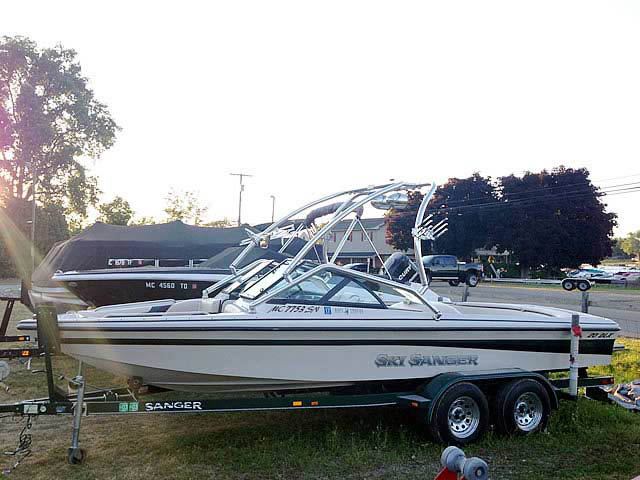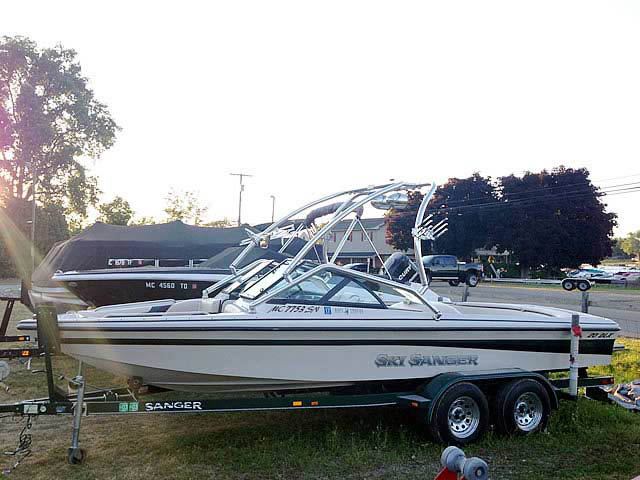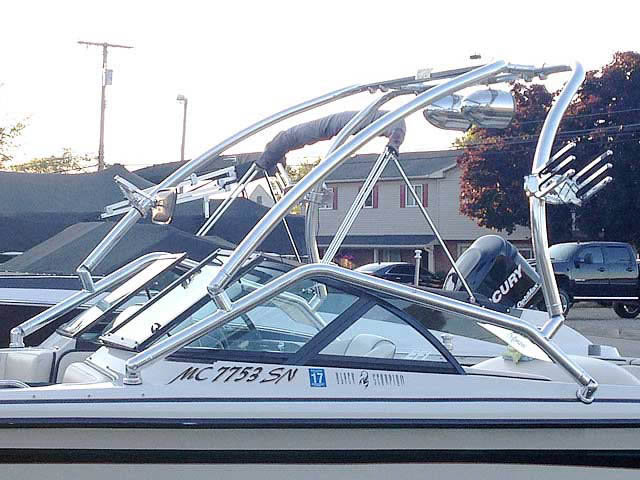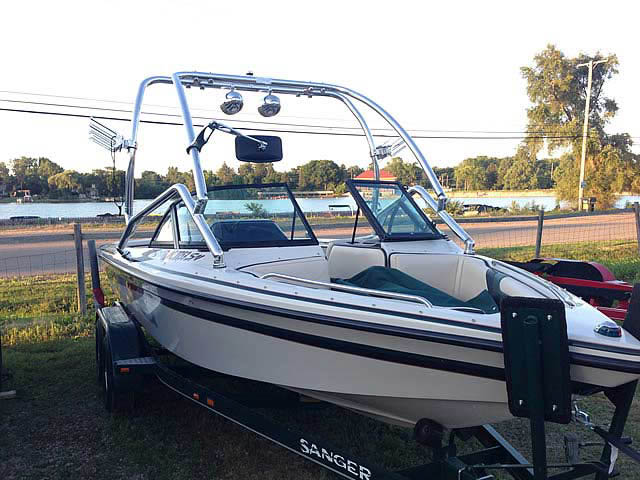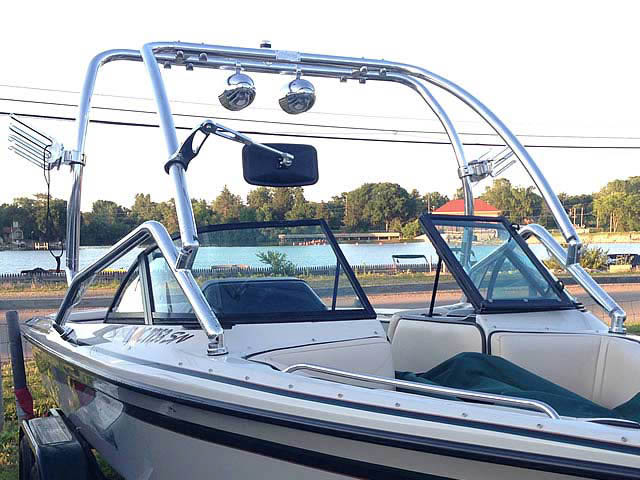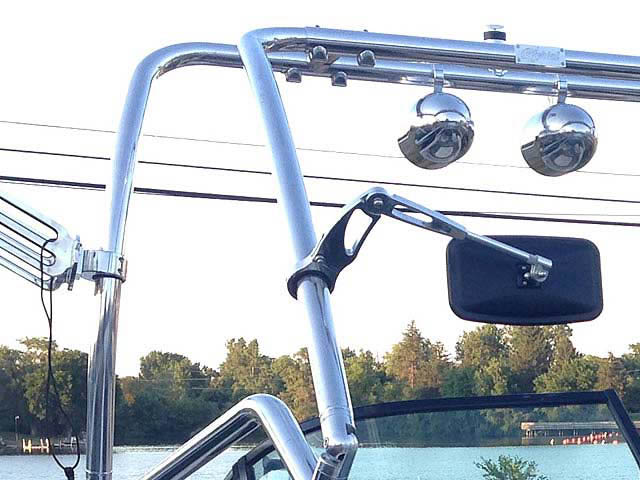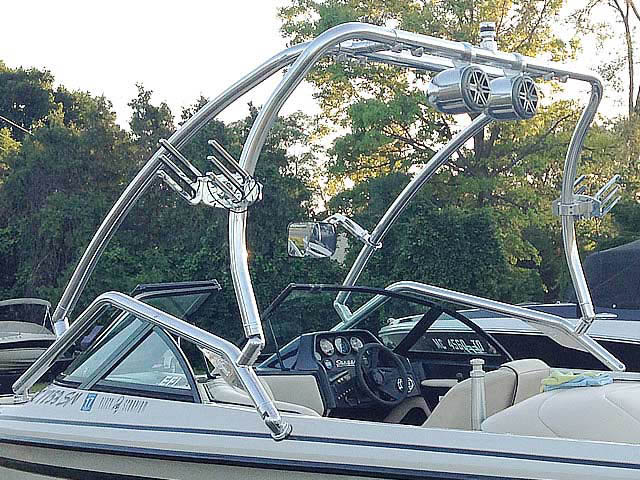 "Very well built tower, accessories were easy to assemble as well."
Michael Murphy
Grand blanc, MI
USA
2007 Maxum 1900sr
with

Airborne Tower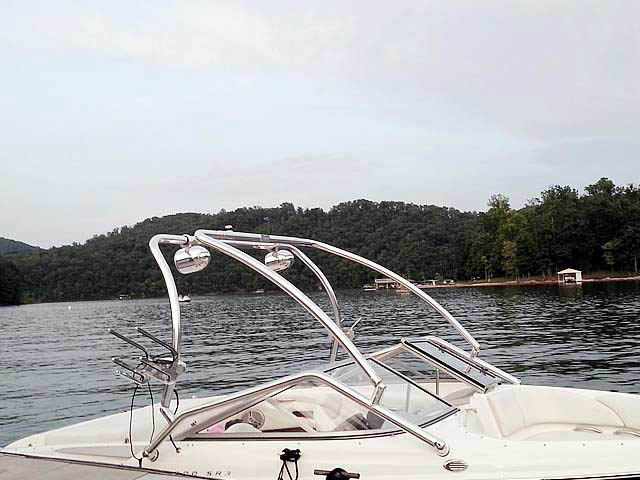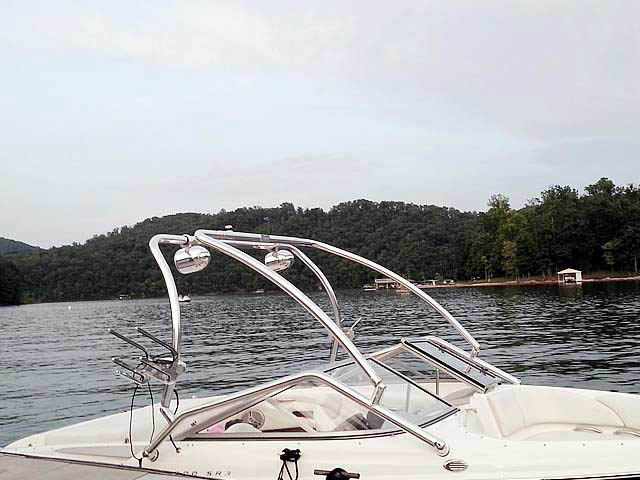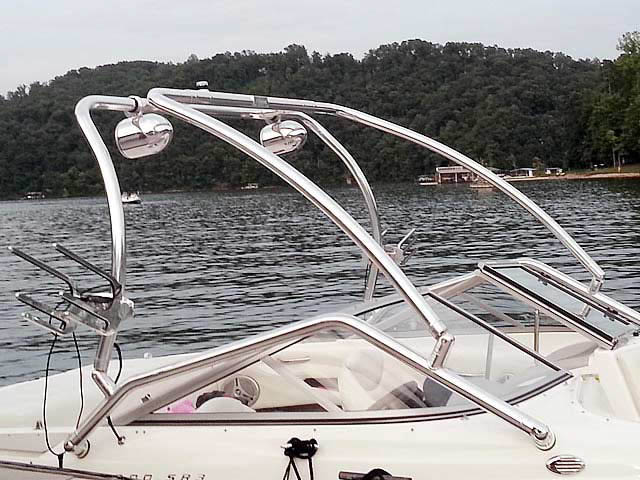 "I LOVE my tower and speakers!!! Makes the boat look so much better. Love the Compliments I get every time I am on the water. Always asked if its factory and I always say no I got it from Aerial."
Eric Newman
Liberty Township , Ohio
USA
2001 Chaparral 180 SSE
with

Airborne Tower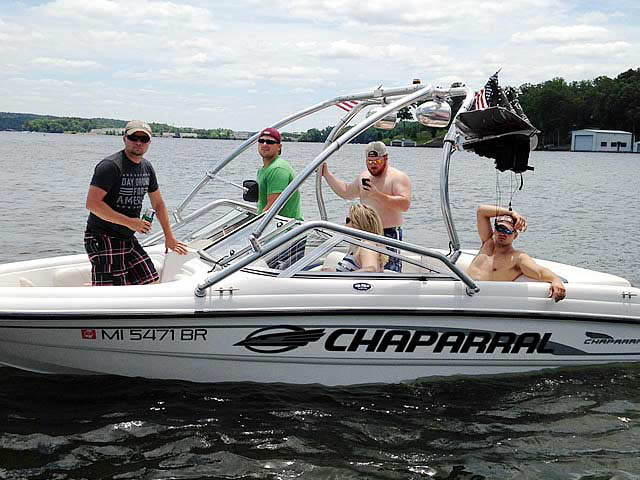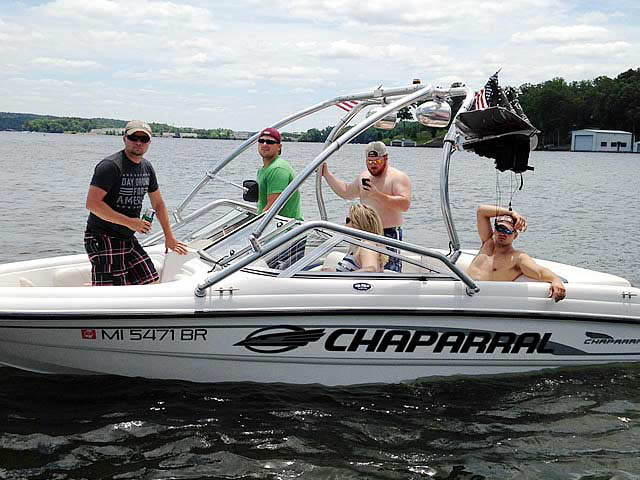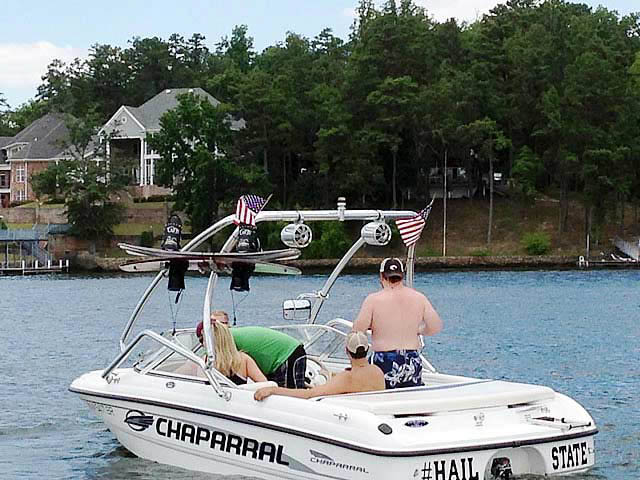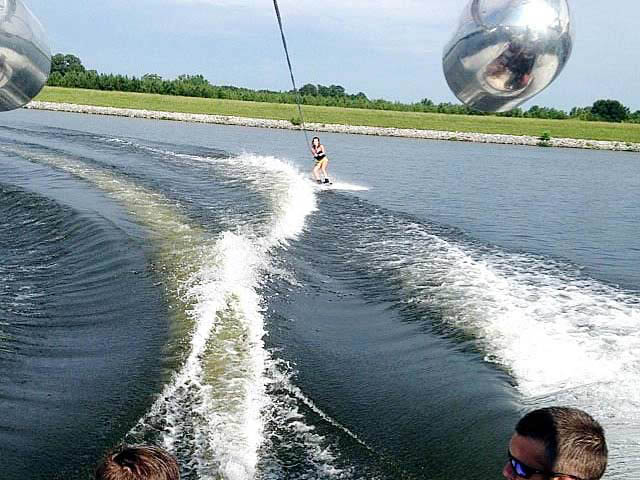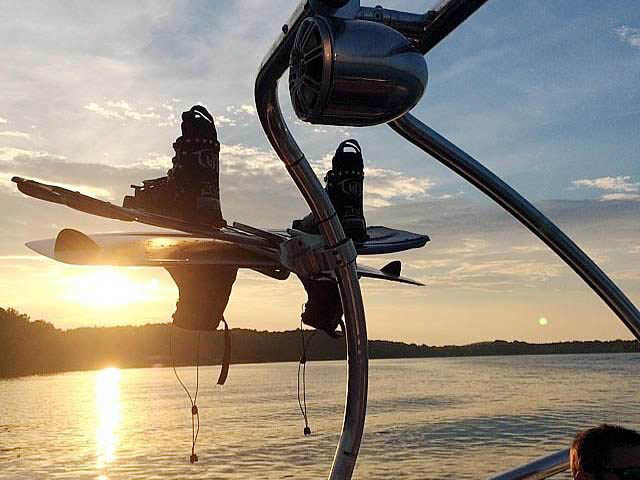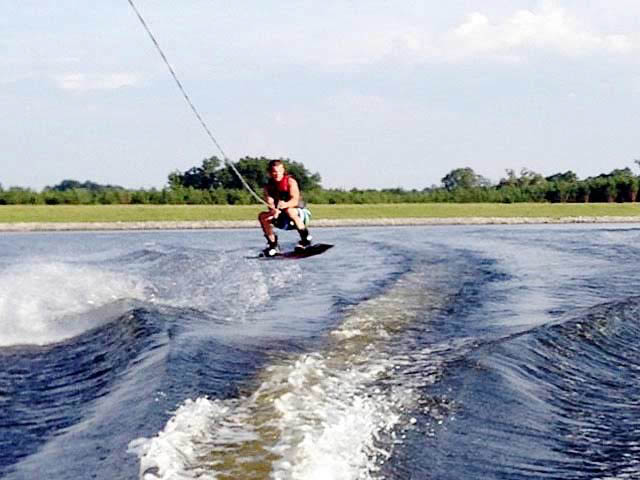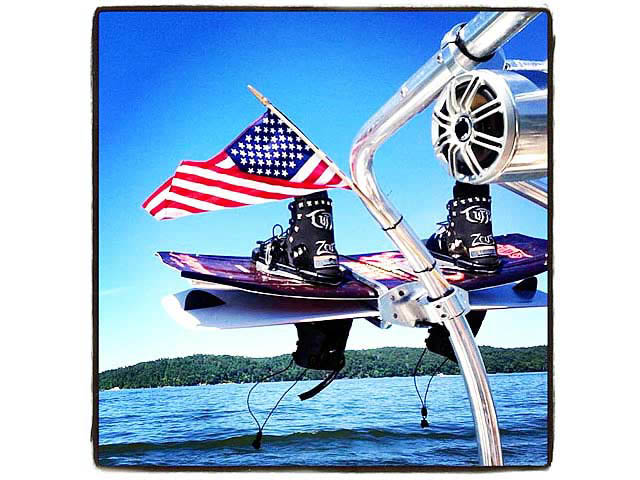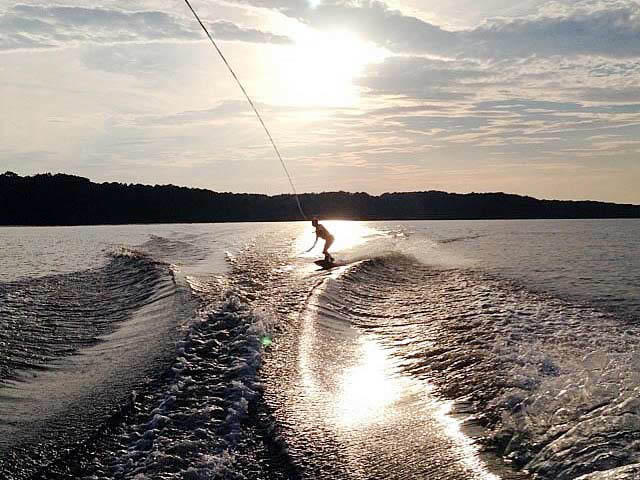 "I have an Aerial Airborne Tower with an Aerial Twin Wakeboard Rack and Aerial Single Bullet Polk Audio Tower Speakers. Every Aerial Product I have works and looks great. Definitely makes my time on the water more enjoyable. "
Chance Cummings
Mathiston, Mississippi
United States
2004 Bayliner 205
with

Airborne Tower with Eclipse Bimini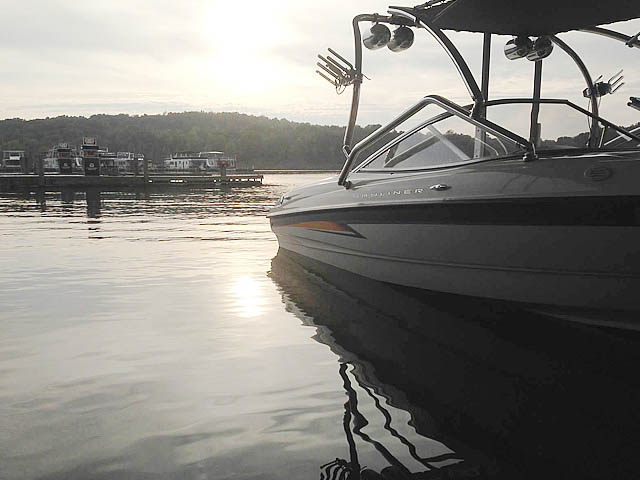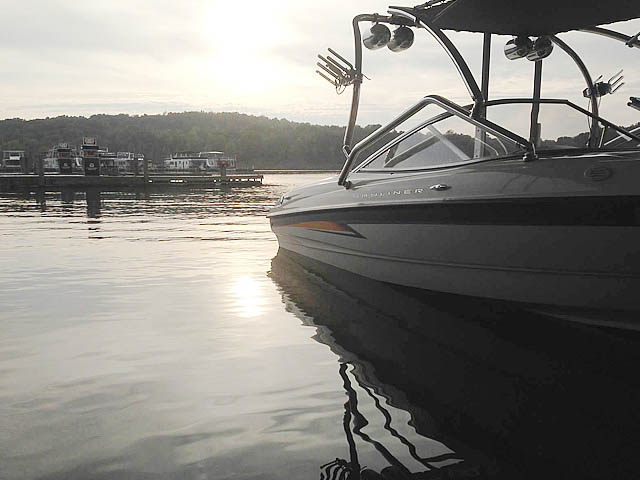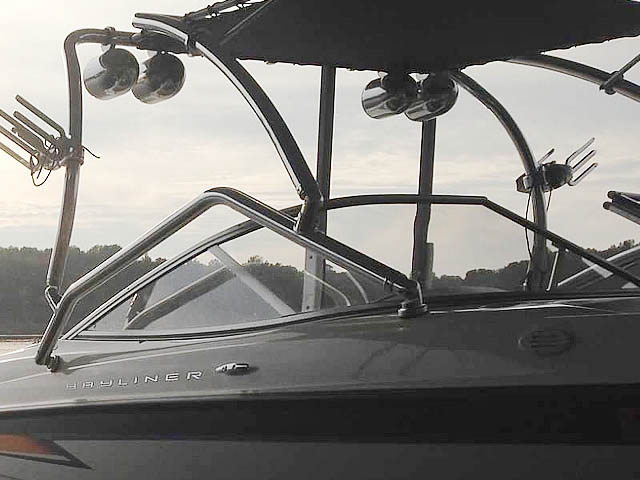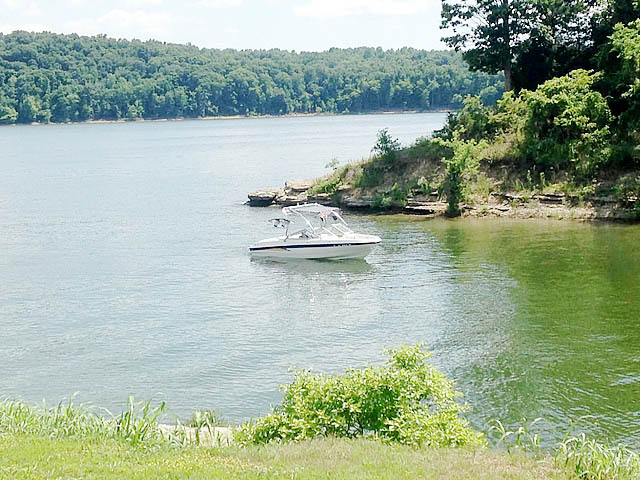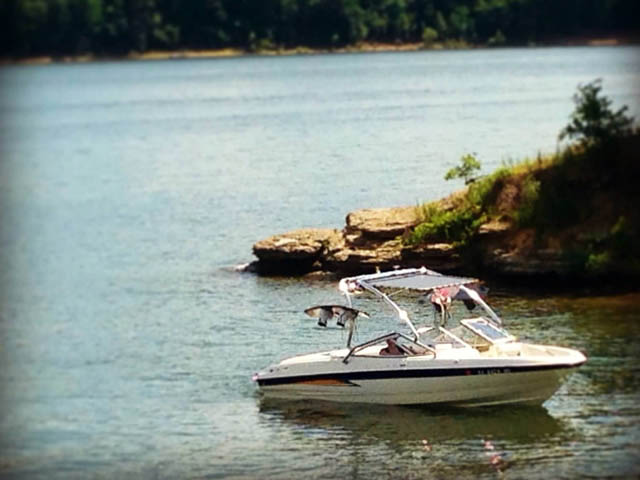 "We love our Aerial Airborne tower!! Boat looks like a brand new boat and the tower is super sturdy! Installed the tower with the help of a friend and it only took a couple of hours. Love the speaker package also."
Kacy Bruce
Campbellsville, Kentucky
USA
2002 Larson 210 LXI
with

Airborne Tower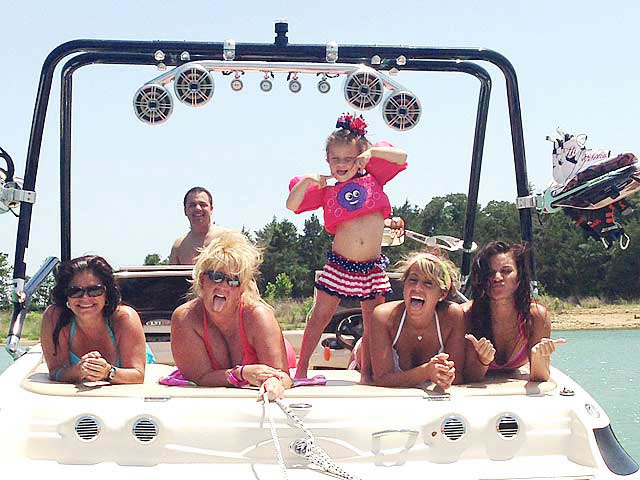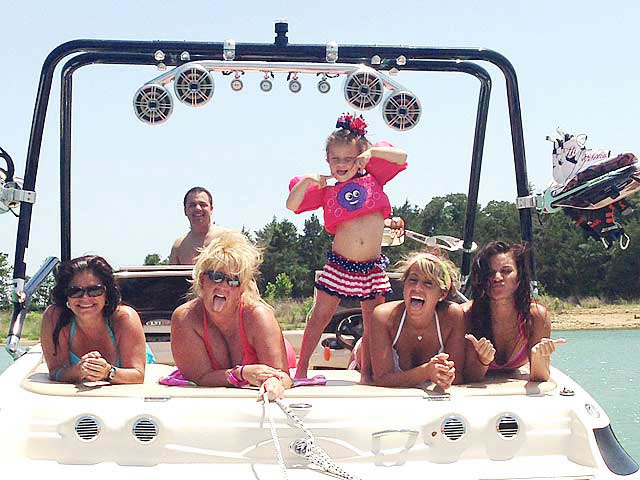 "My Airborne Tower is awesome. All of my accessories are great quality. Should have bought this years ago. Boat looks like new!"
Greg Hernandez
Arlington , Texas
US
1994 Bayliner Capri 2050
with

Airborne Tower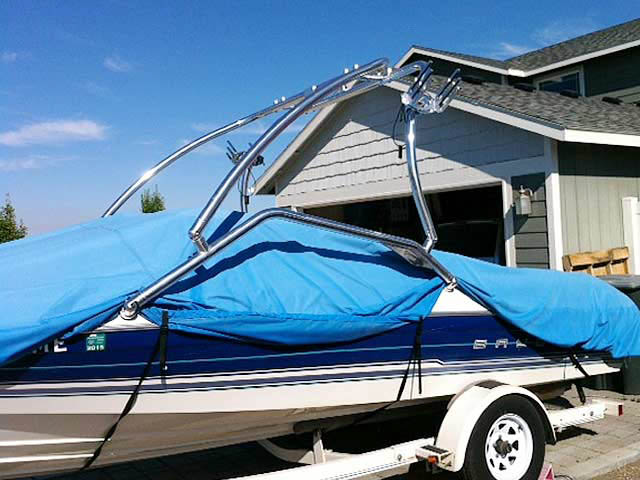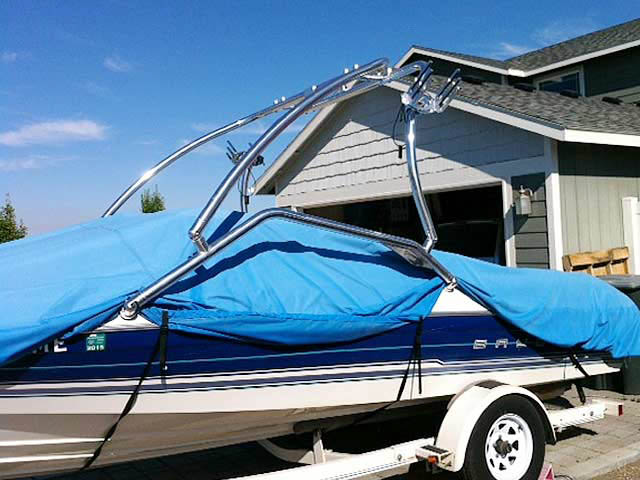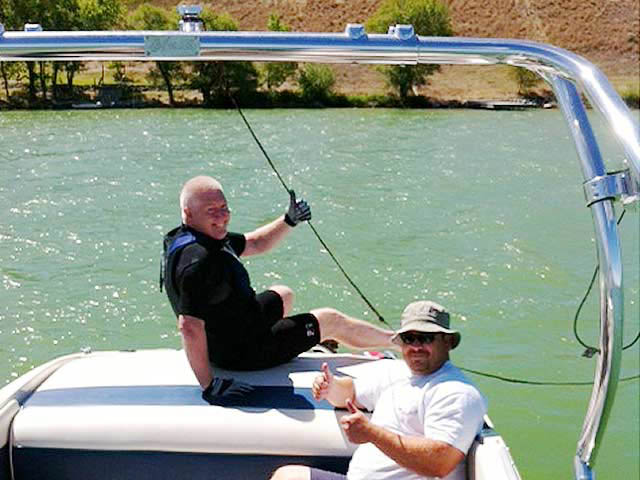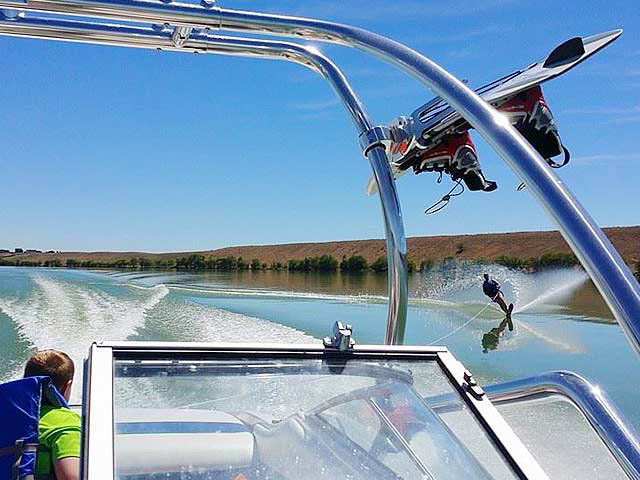 "Absolutely love it! The tower completely changes how we use our boat."
Alayna Chivers
Moses lake, WA
U S A
1999 Stingray 190lx
with

Airborne Tower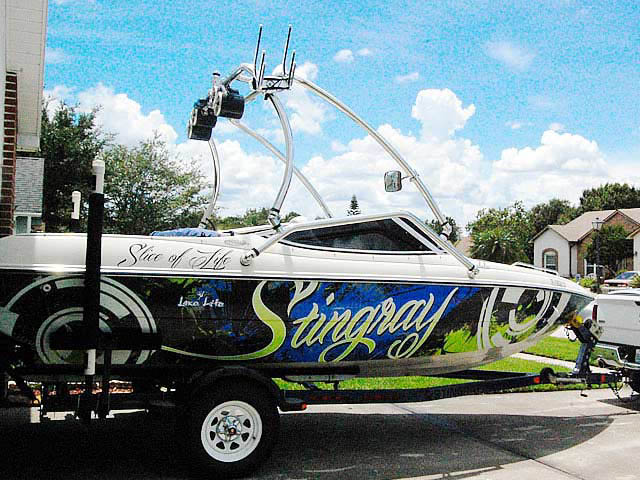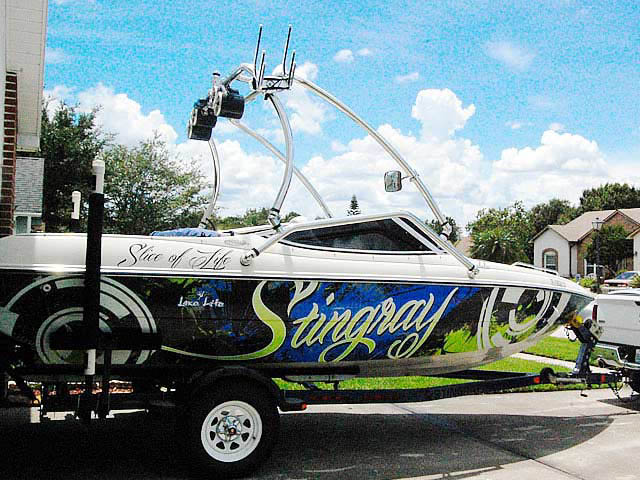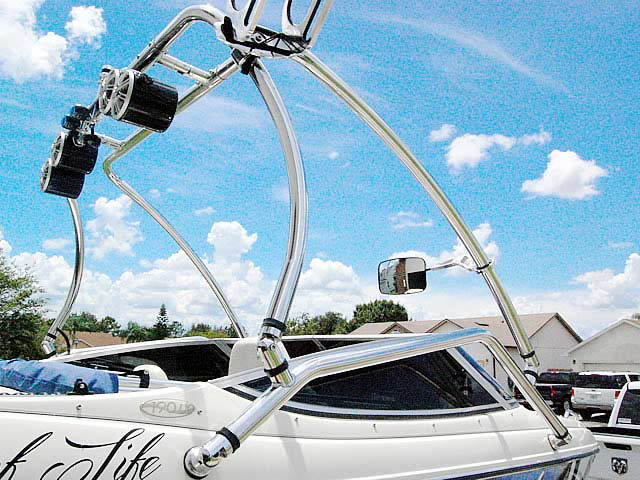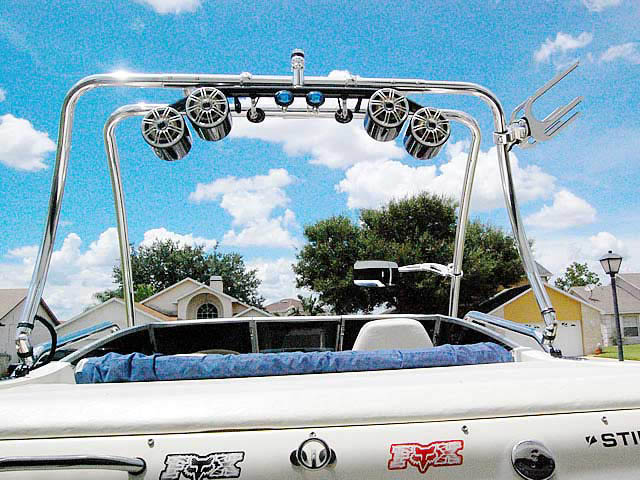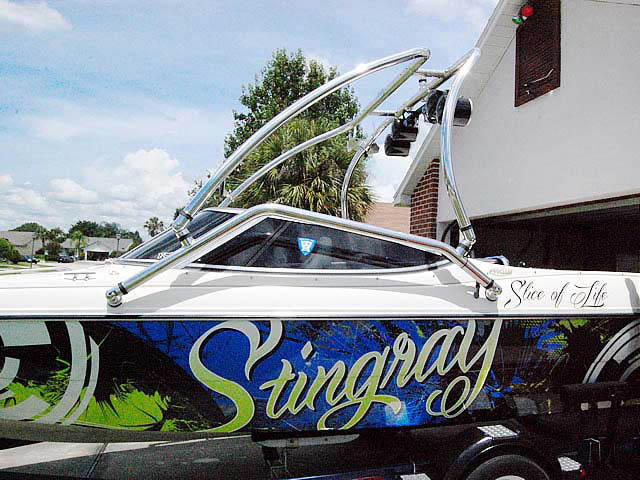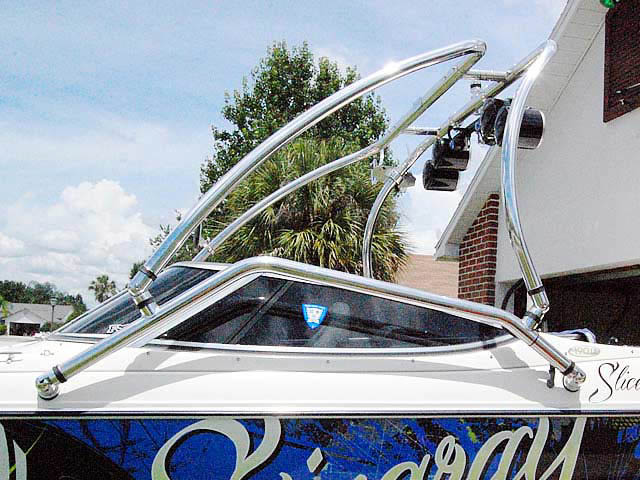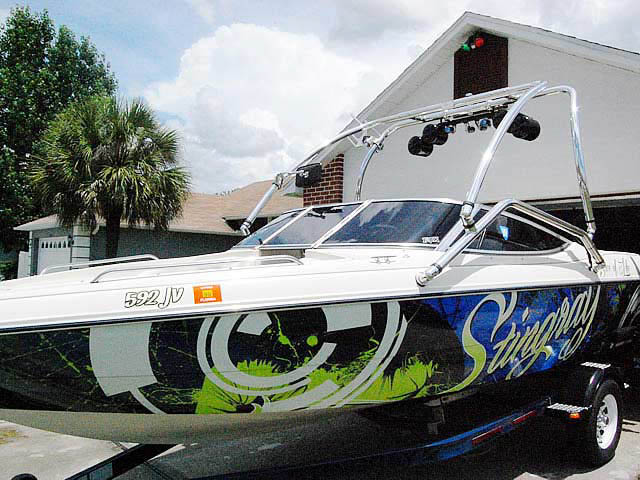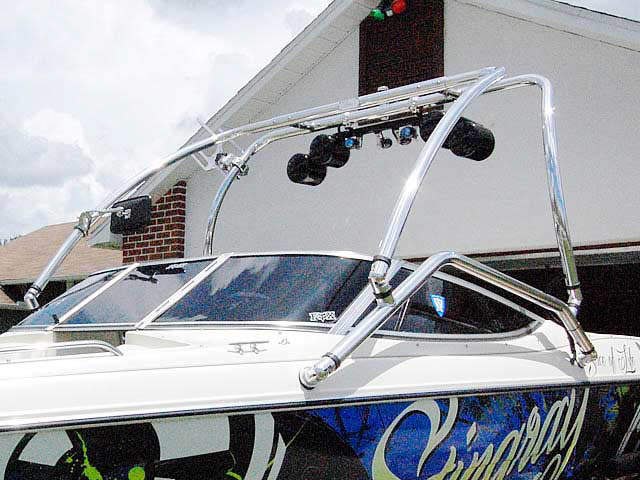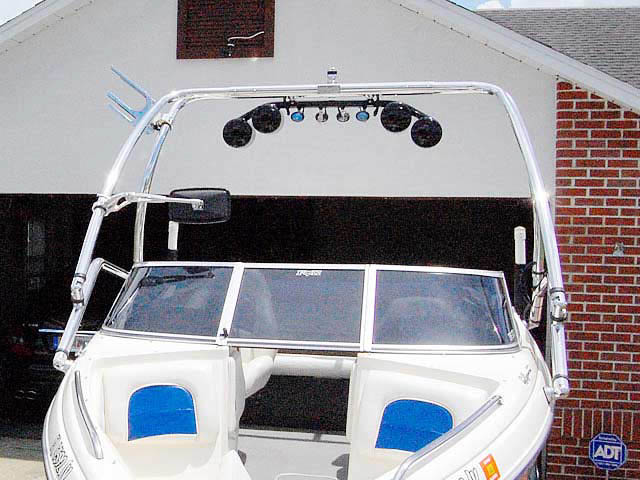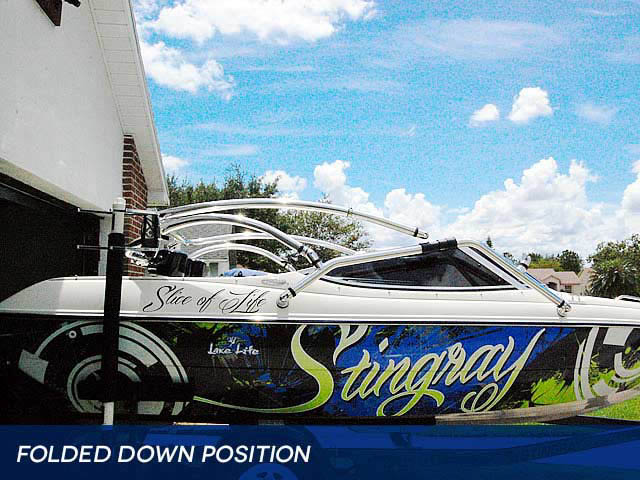 "I love the tower. It's the best product I have ever purchased for my boat. "
Alexis Gordillo
Orlando, FL
U S A
2005 Bayliner 205
with

Airborne Tower with Eclipse Bimini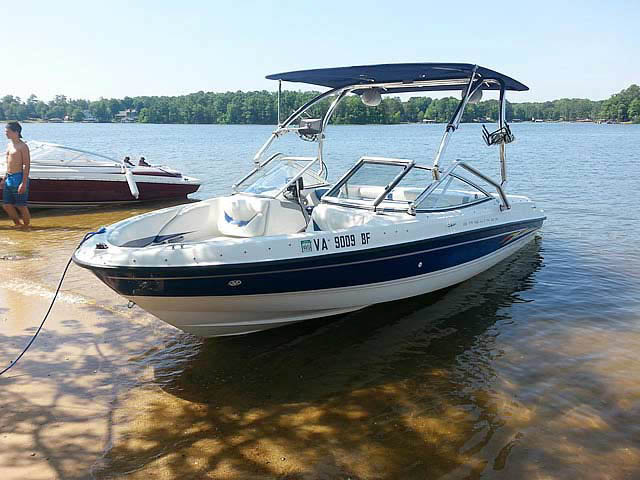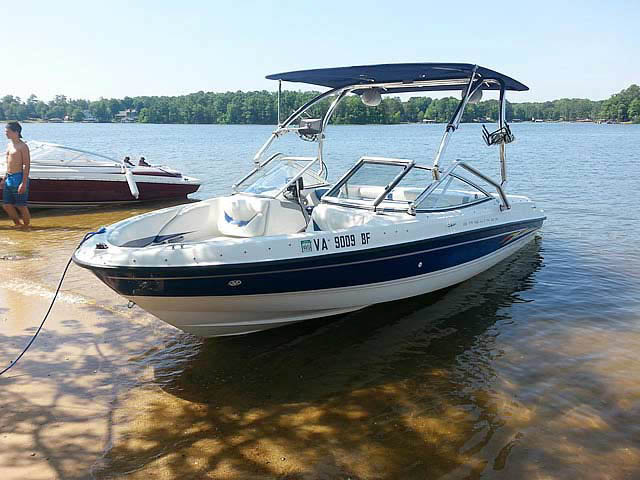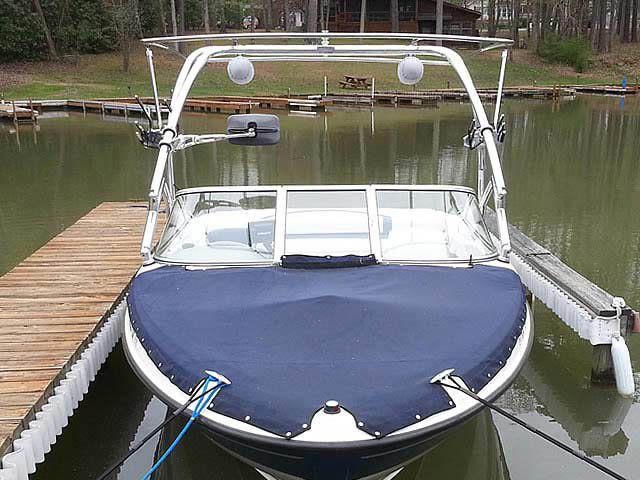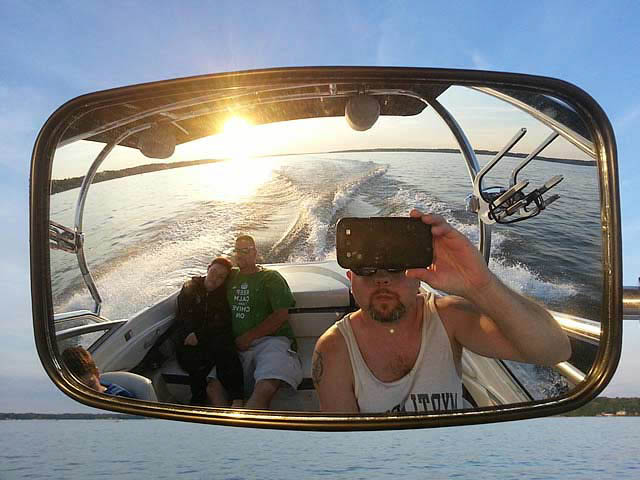 "Love my Airborne tower, Eclipse Bimini, and accessories"
Mike Robertson
Fairfax Station, VA
U S A
1998 Sanger DLX
with

Airborne Tower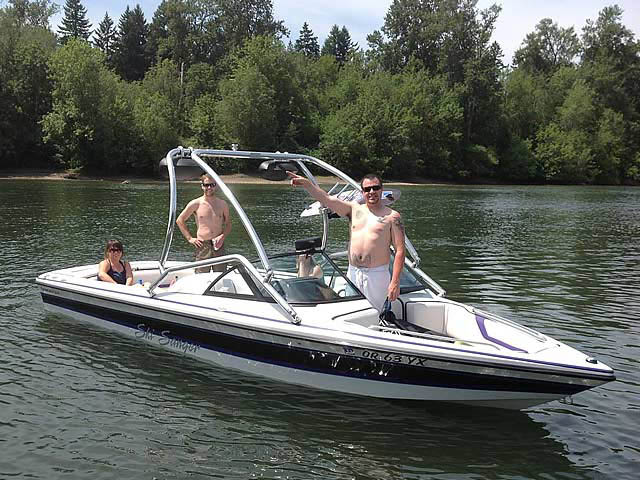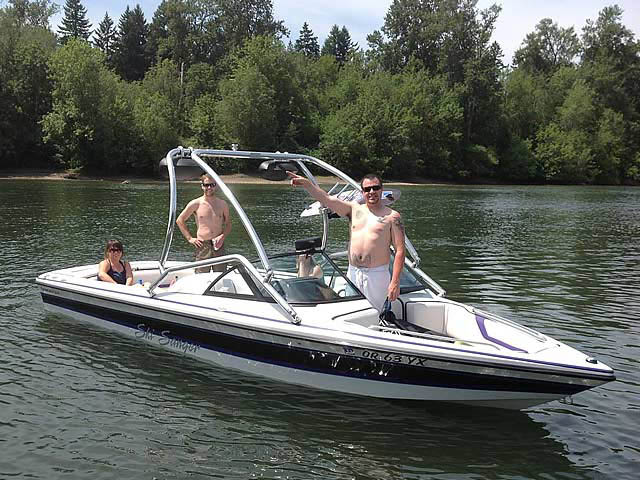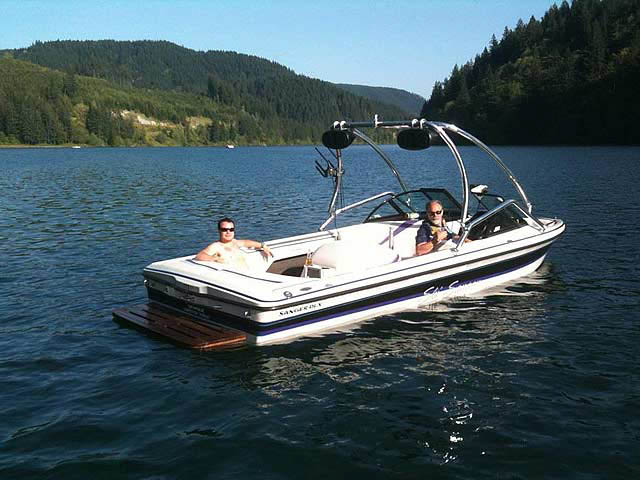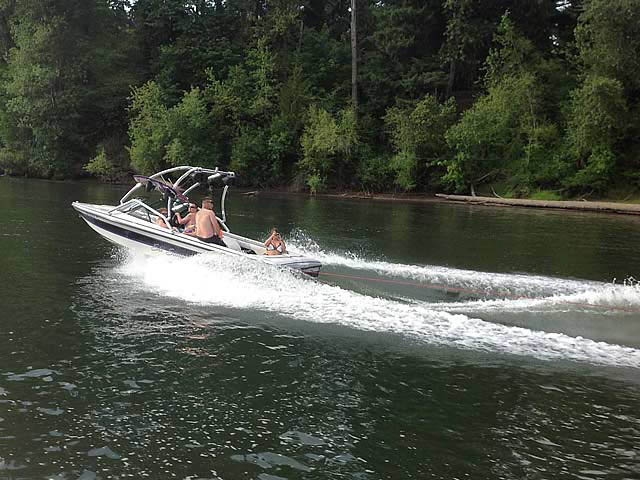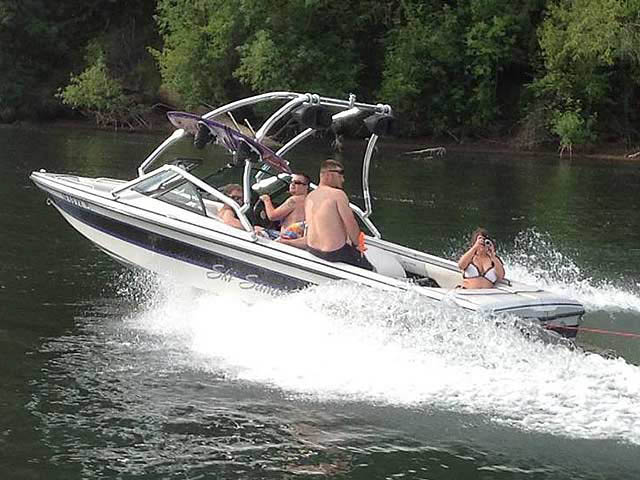 "The tower looks and functions great. Can't think of another tower out there that would look better on my boat."
Victor Nash
Mulino, Oregon
USA