1985 Supra Comp ts6m
with

Airborne Tower with Eclipse Bimini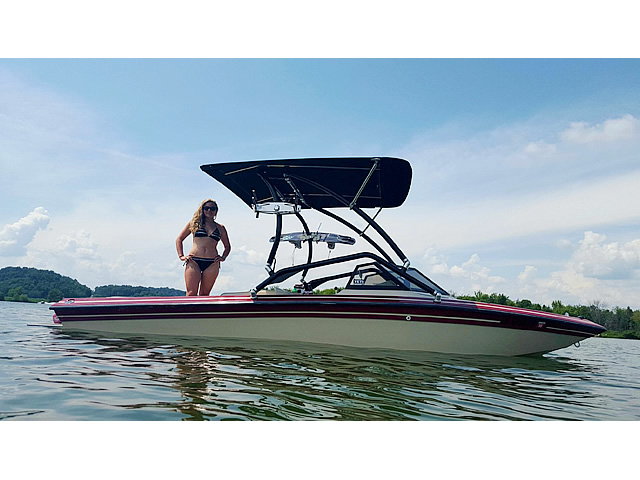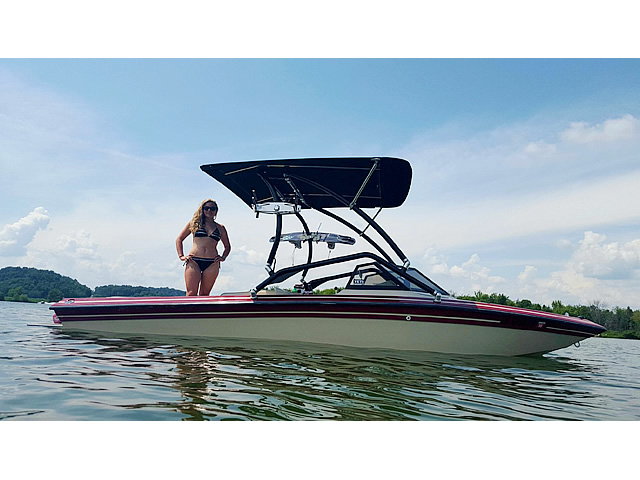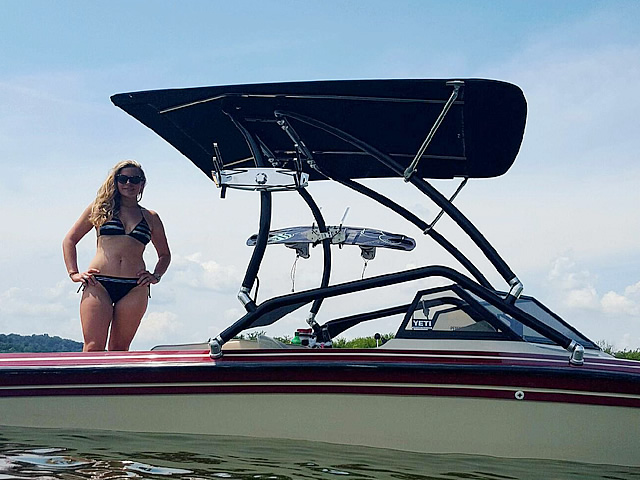 "Awesome tower !!! Easy to install ! Made the boat look sweet !!!!"
Brian Guinan
SWEETWATER, Tennessee
United States
2006 Rinker Captiva 212
with

Airborne Tower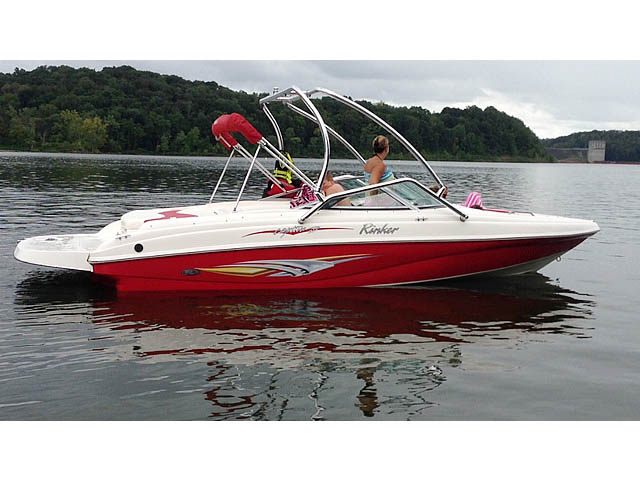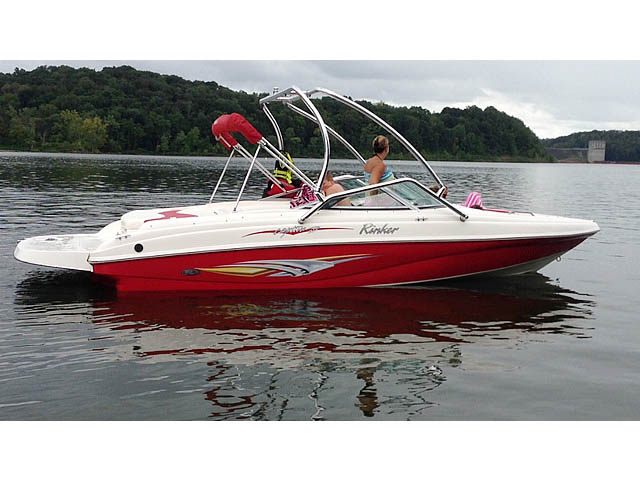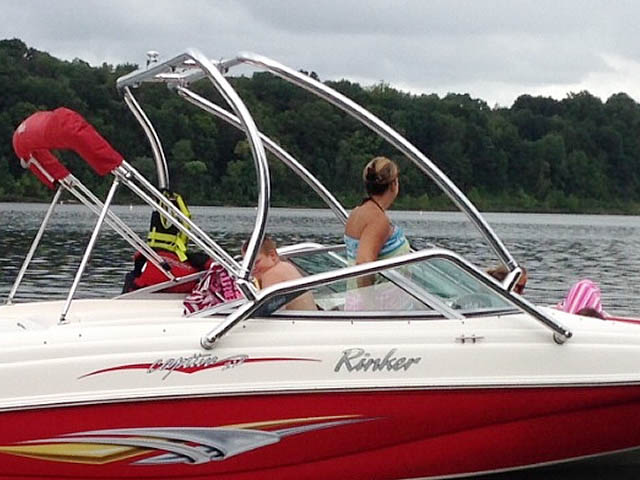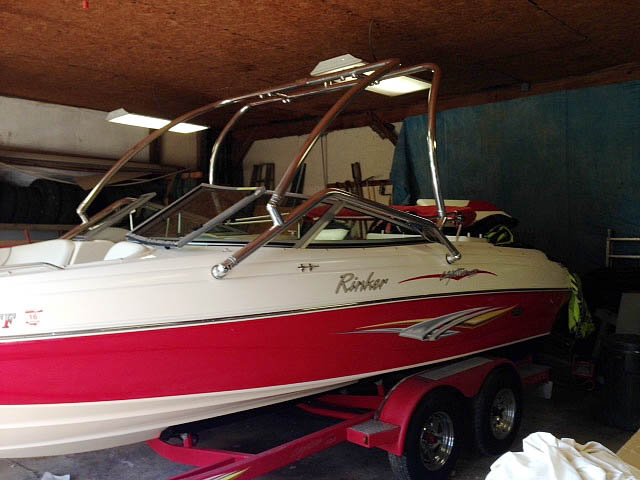 "This tower made my boat go from good to GREAT!!!! We absolutely love wake boarding and skiing off the tower. Tower was easy to install and looks great. I get compliments on my boat everywhere we go. Everyone needs a Aerial tower on their boat!!!!!!!"
Mike Dorsey
Granville, Ohio
U.S.
Nordic 26 Deck 2014
with

Airborne Tower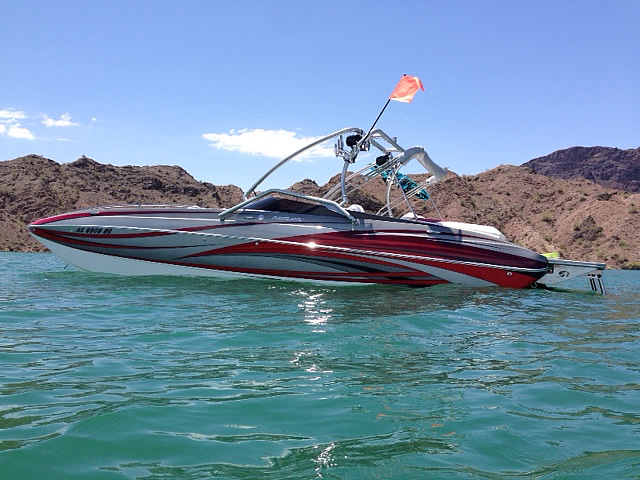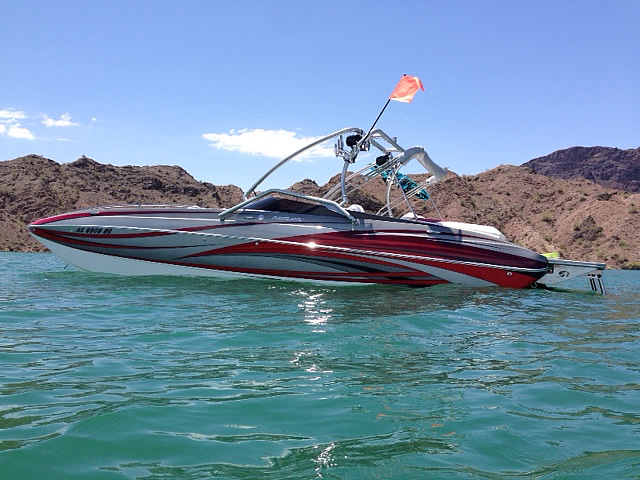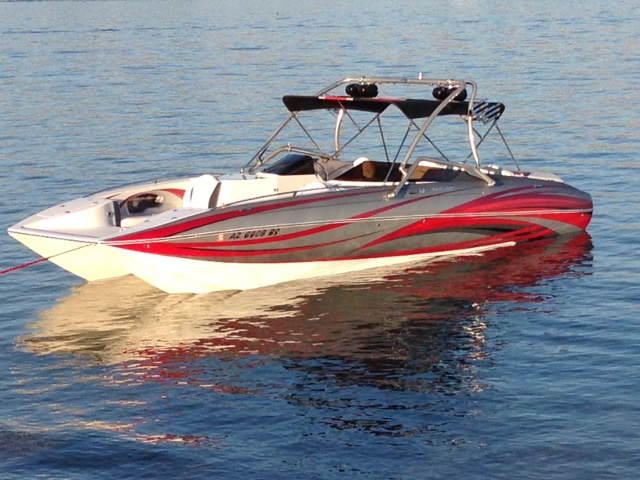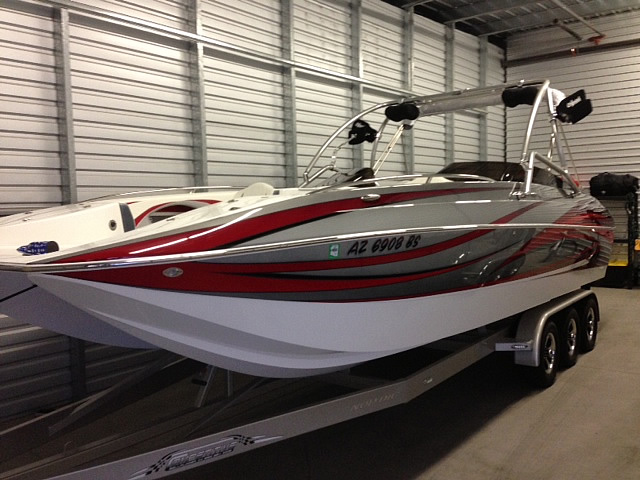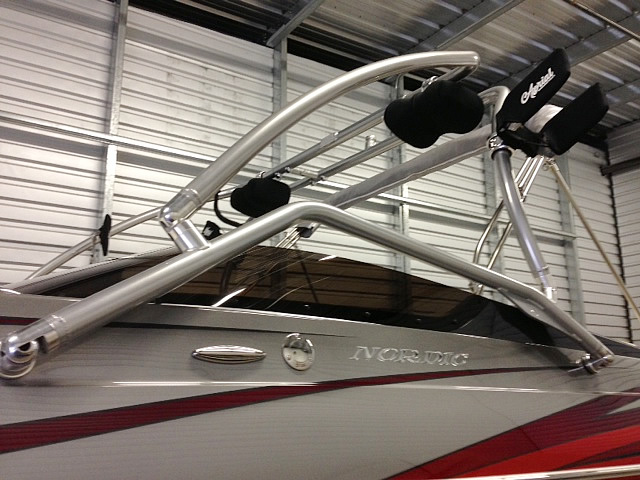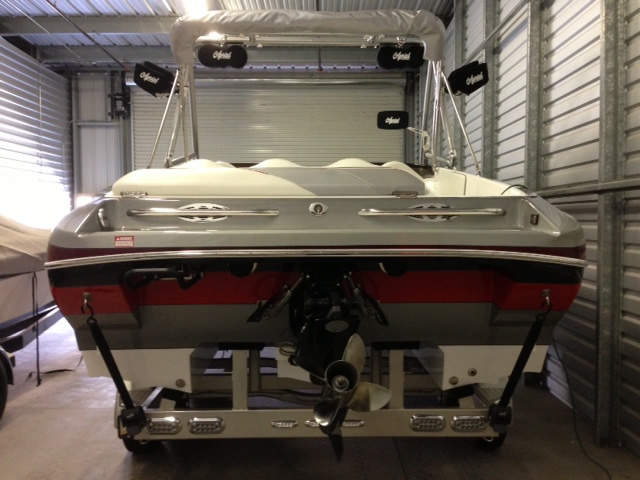 "I have people ask me all the time where I got my custom fit tower"
Dan Debin
San Diego, Ca
USA
2001 Glastron GX205SF
with

Airborne Tower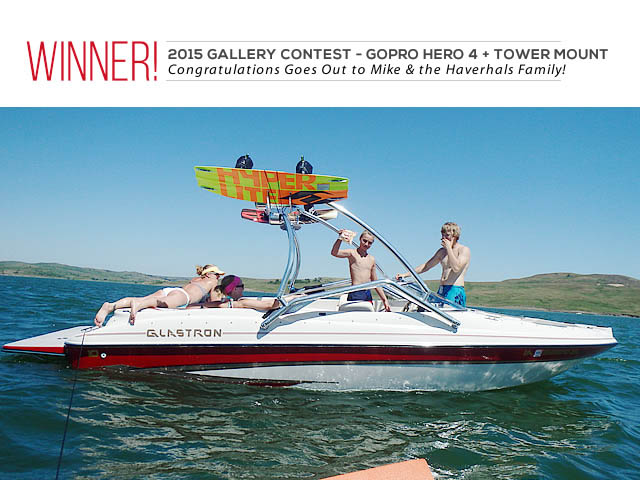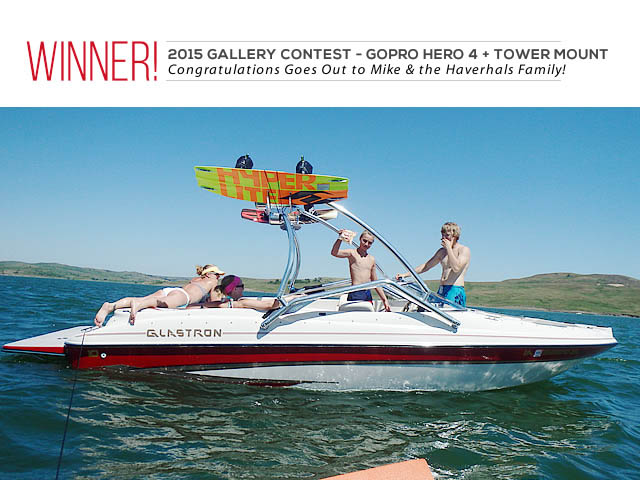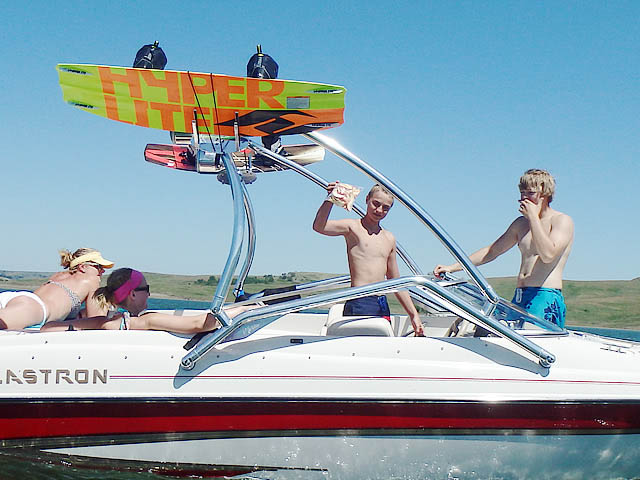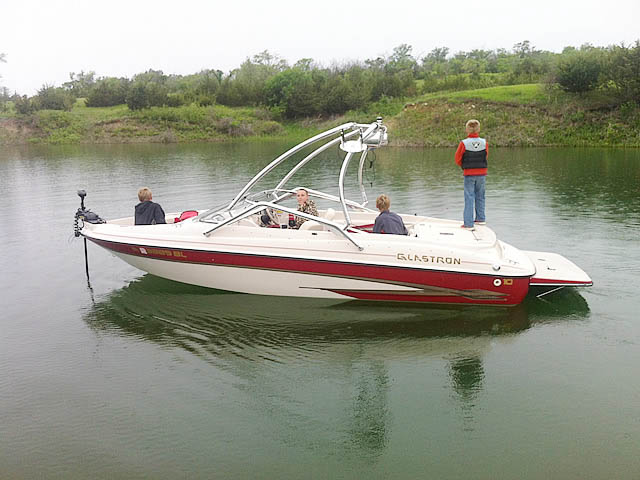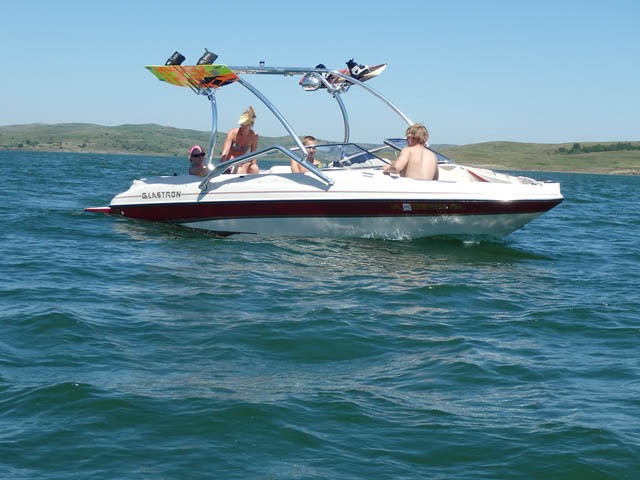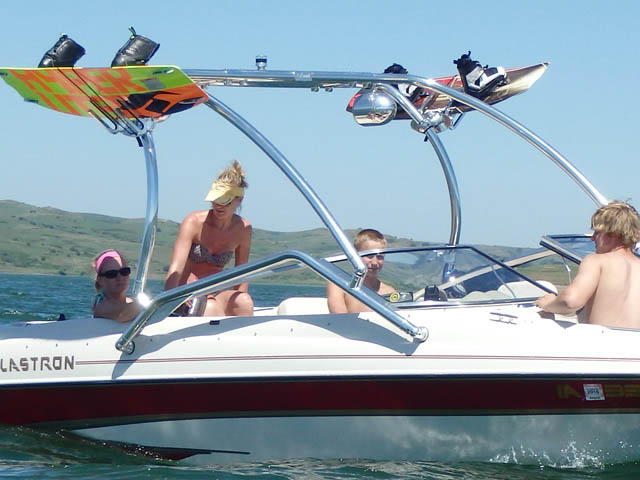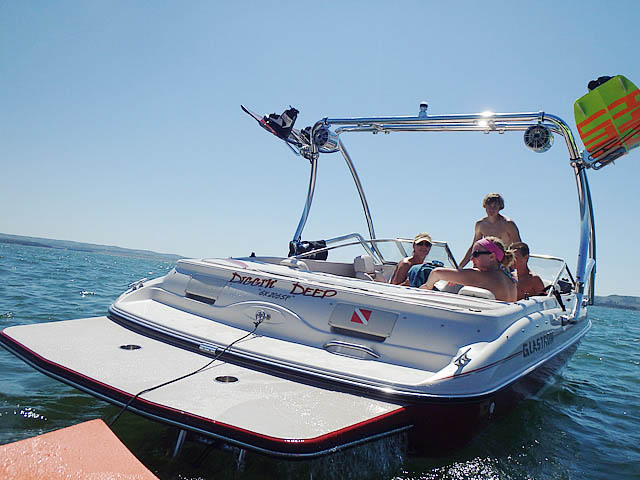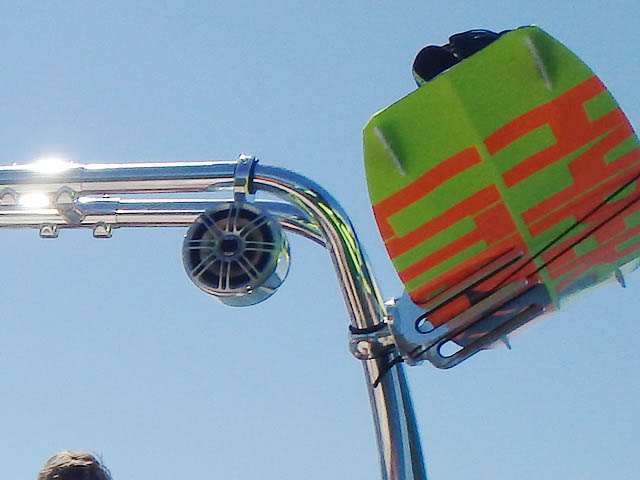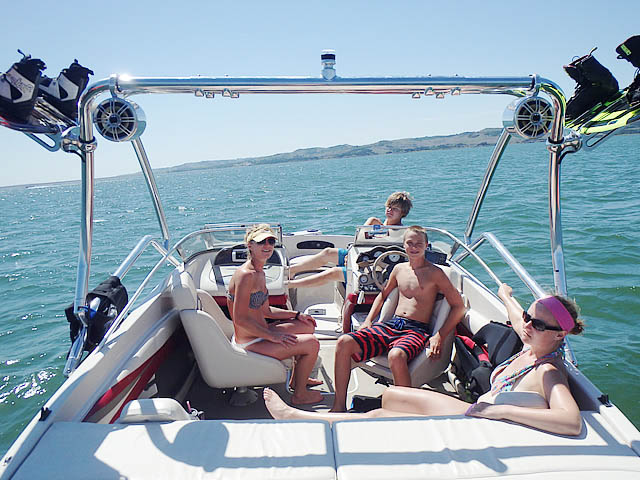 "I love the wakeboard tower and the speakers! Tower is solid and improved the looks of my boat! Love having the boards on the rack on not stepping on them in the boat! It is very solid and quiet! We get a lot more air an can do more tricks! Love my Aerial Airborne Tower!"
Mike Haverhals
Rock Valley, Iowa
United States
1996 Glastron ssv170
with

Airborne Tower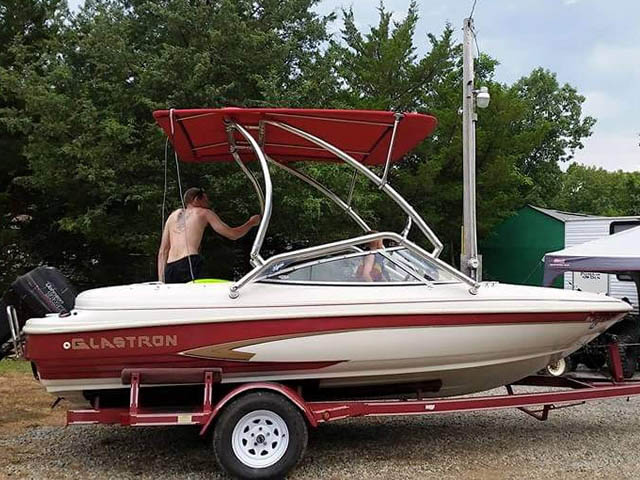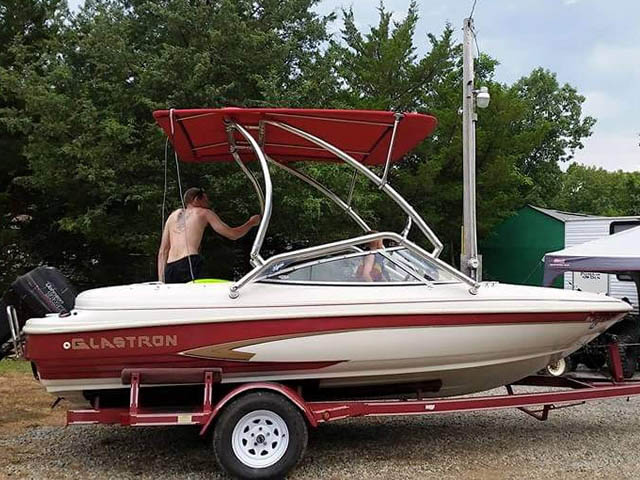 "Excited to have my tower fully installed, and the bimini make long days on the water cool and twice as fun. Nothing better than shade on a sunny day. I may not have the biggest boat but the tower fits great and very sturdy."
Chris Eckstein
St. Louis, Missouri
United States
1997 Sea Ray 190
with

Airborne Tower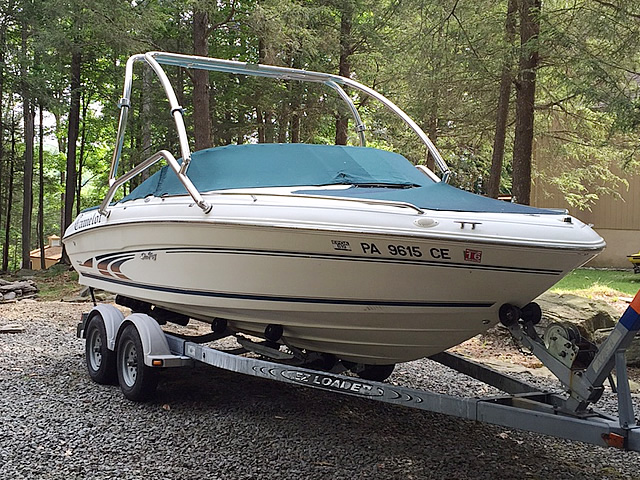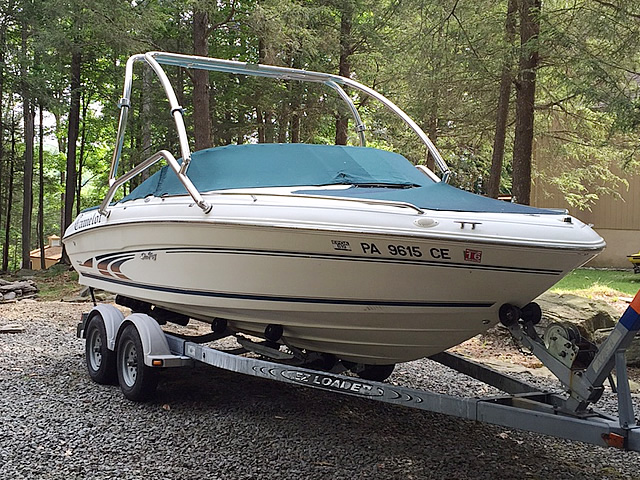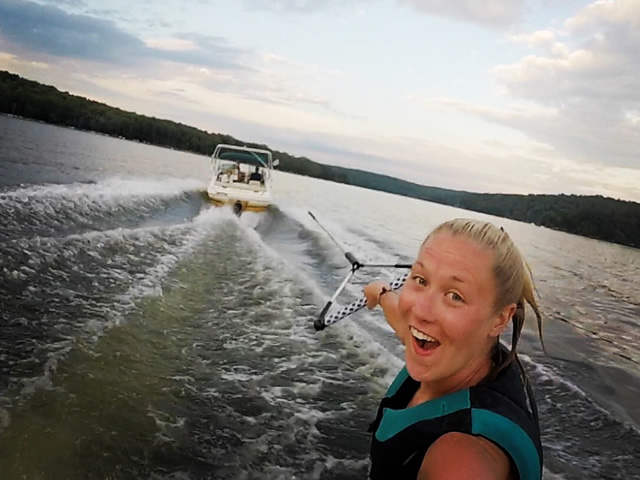 "Love this tower! Progressed my riding so much. Love the accessories. Really goes well with the line of my boat. "
Colleen Lonergan
Ledgewood, NJ
USA
1989 Ski Brendella
with

Airborne Tower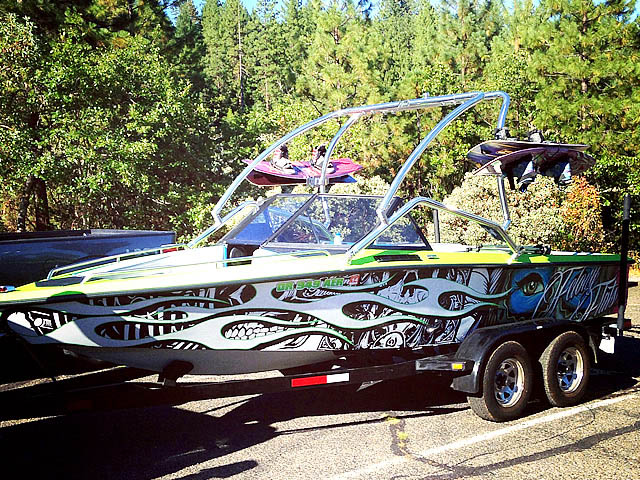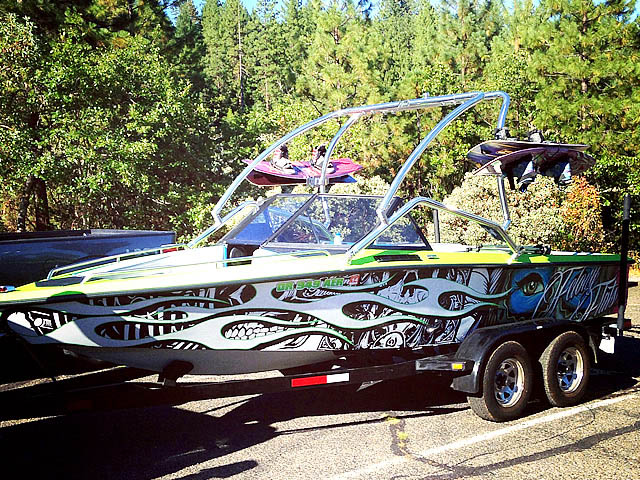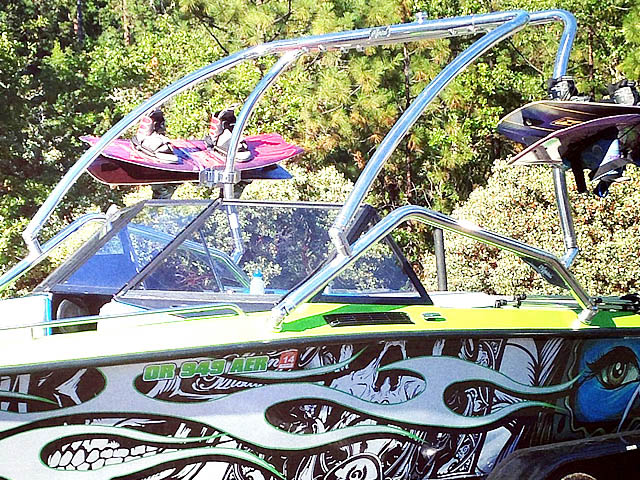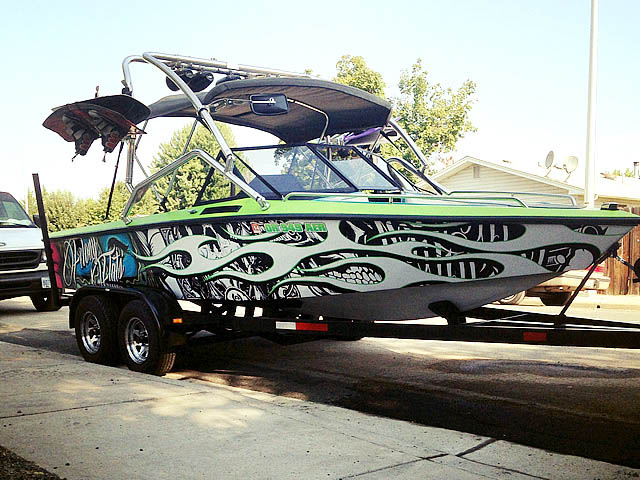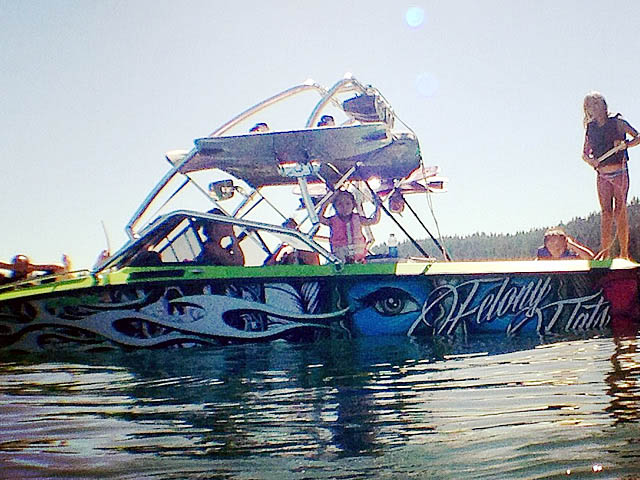 "Fit and finish really helped the update of boat "Hoodrich" people trip when they see it. Thanks again "
Chris Feenandes
White city, Oregon
Usa
1996 Stingray 606ZP
with

Airborne Tower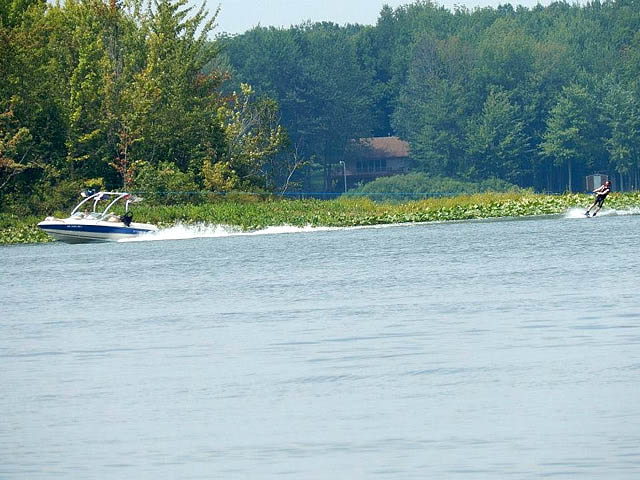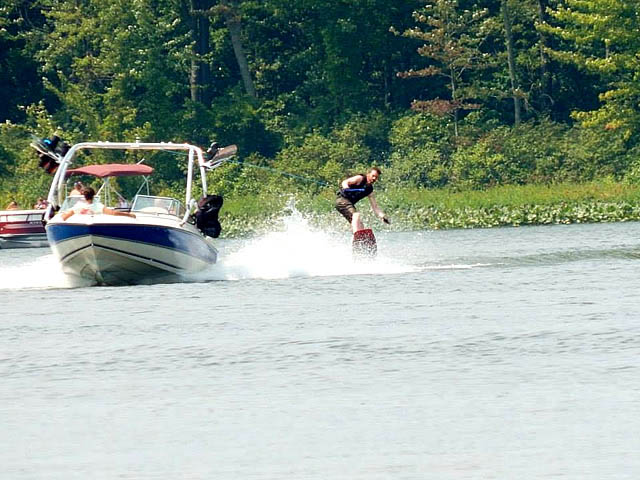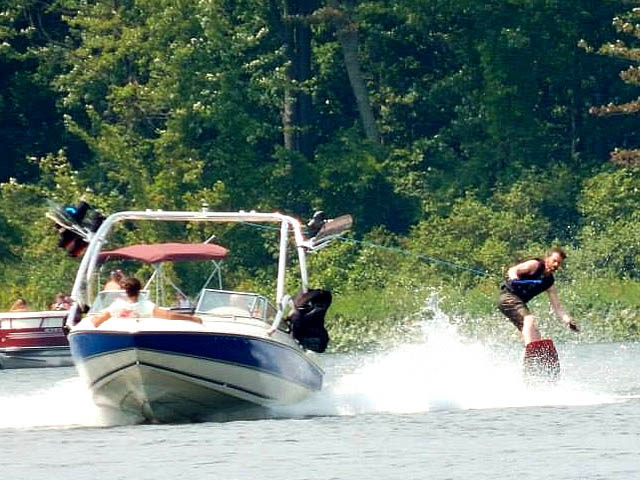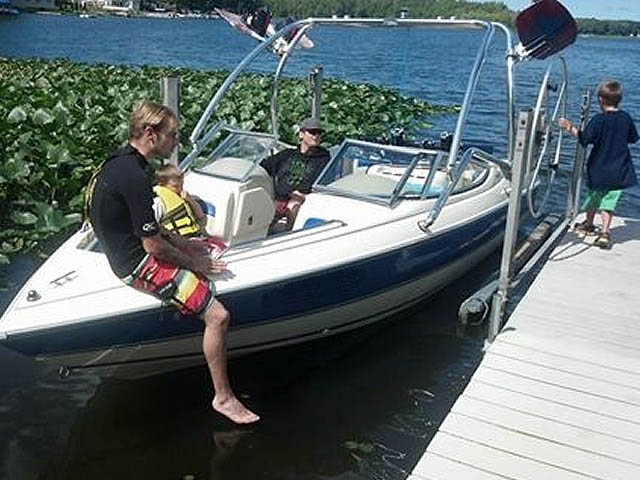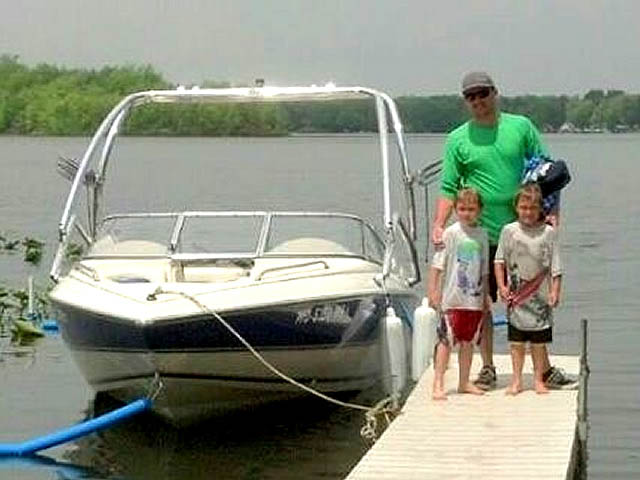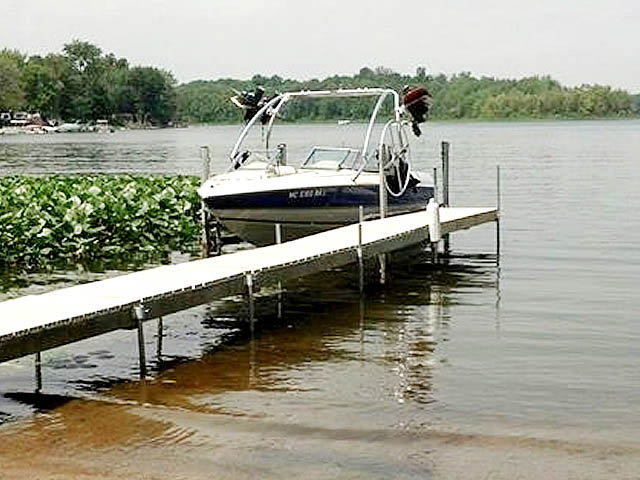 "LOVE what this Aerial tower did for my boat, not to mention our wakeboarding fun! Easily installed in an afternoon. 100% satisfied with the quality, ease of installation, and clean match to the lines of my boat."
Charles Terpstra
Gobles, MI
USA
1992 Mastercraft Maristar
with

Airborne Tower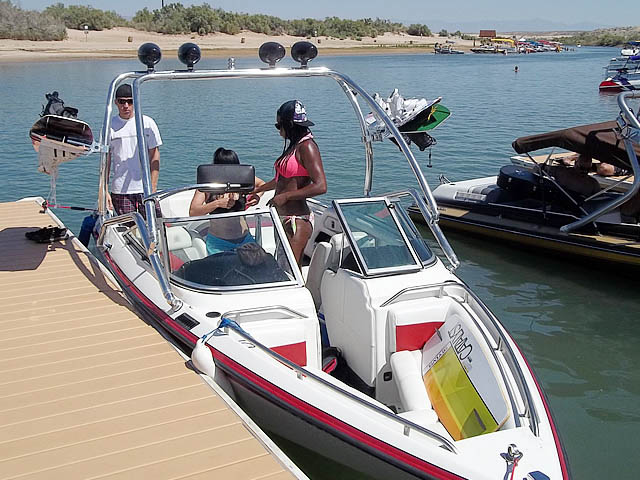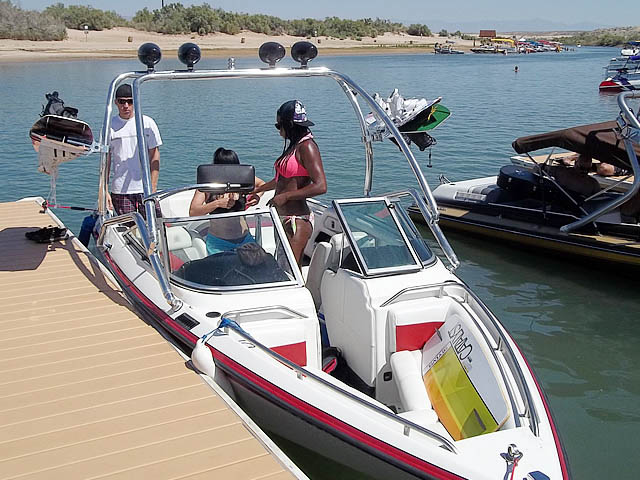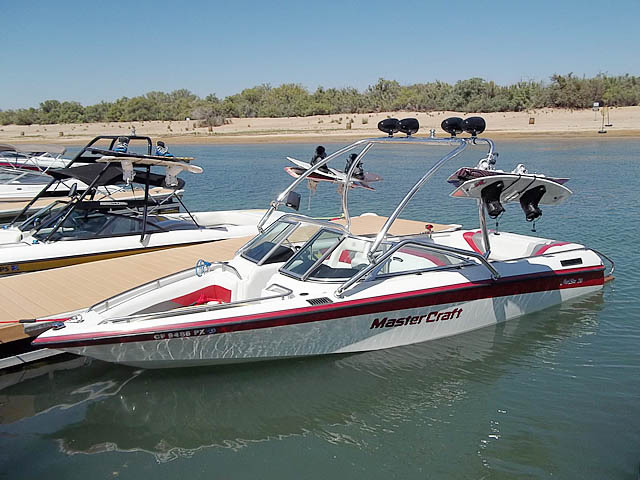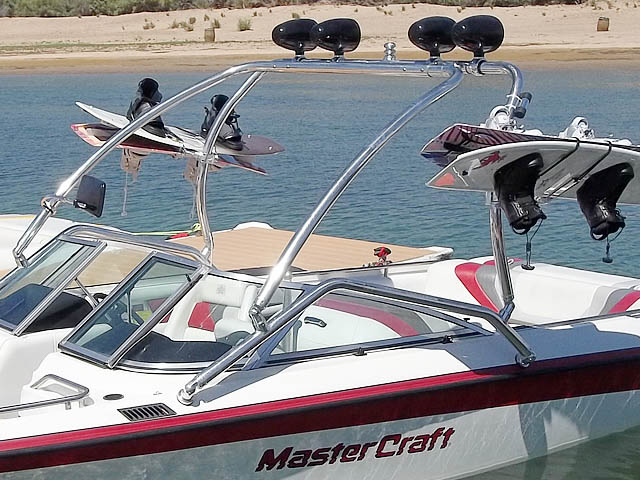 Tim Crabill
Fullerton, CA
United States
2002 Moomba Outback LS
with

Airborne Tower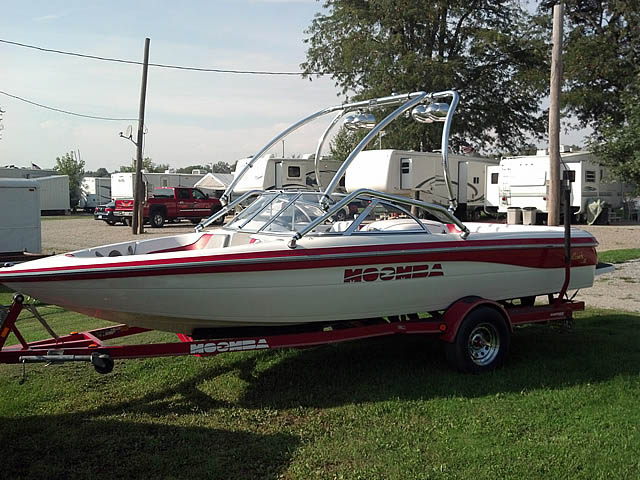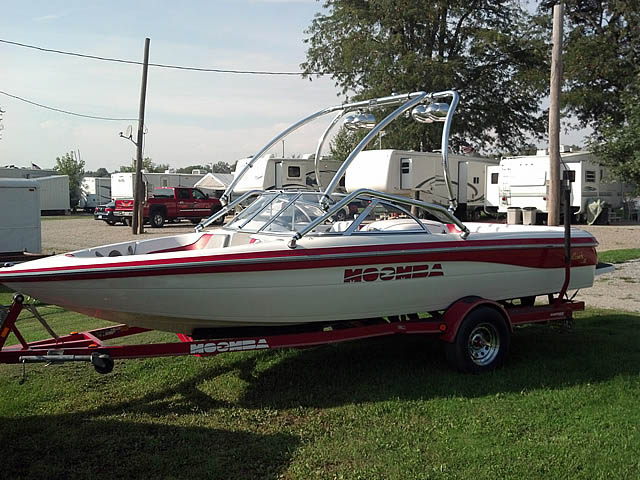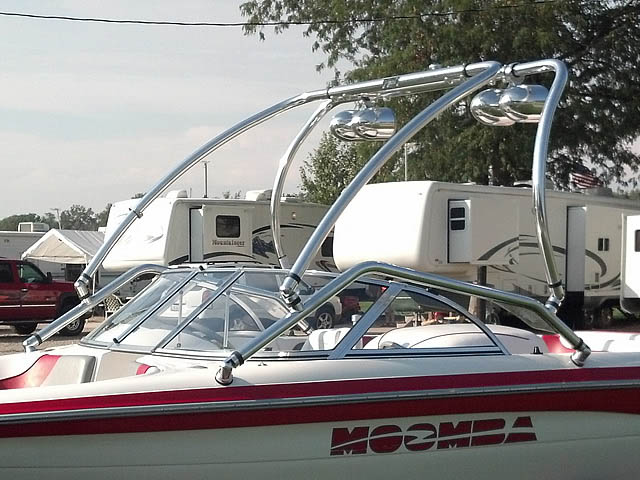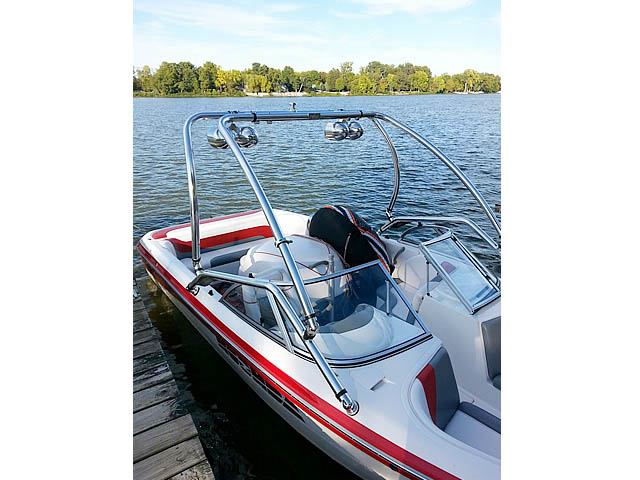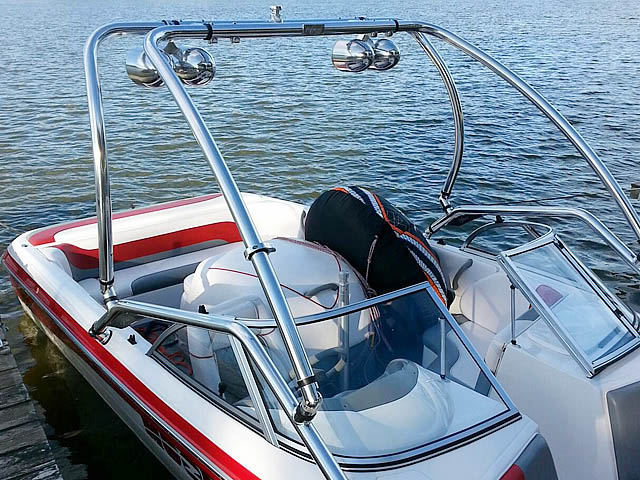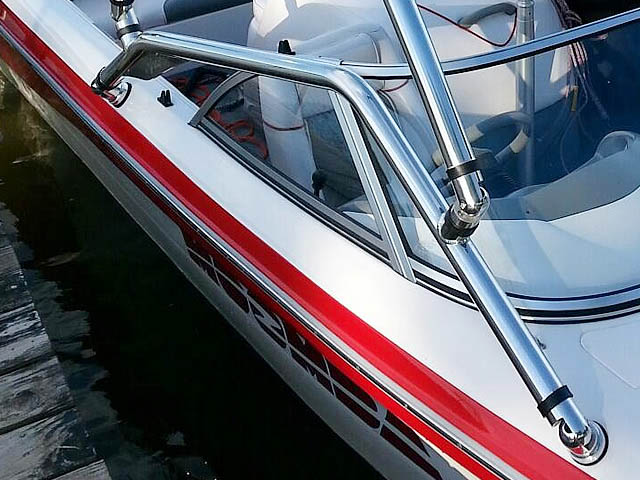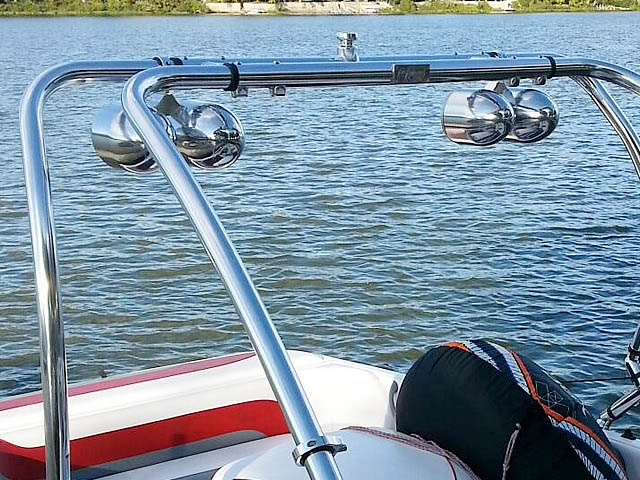 "The tower seems very solid and looks great on the boat. It follows the windows quite well for a universal tower. "
Scott Heimrich
Whitehouse, Ohio
US
2005 Crownline LPX
with

Airborne Tower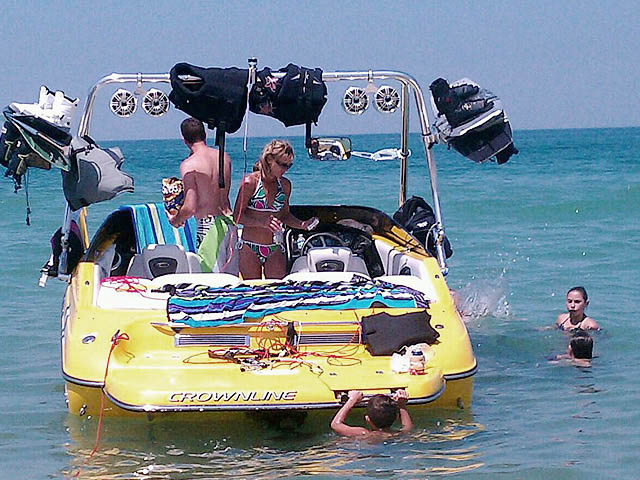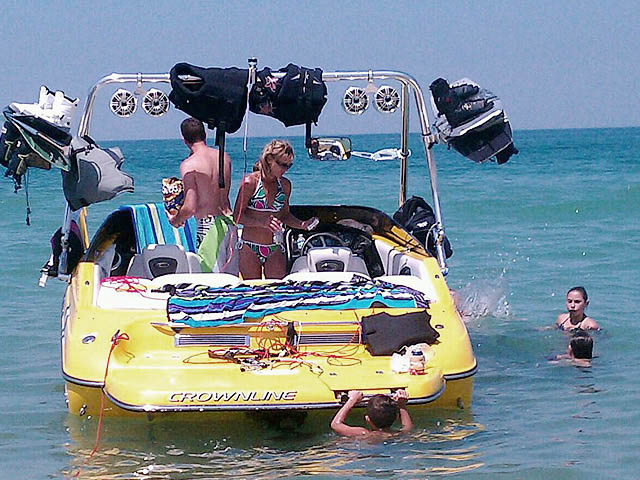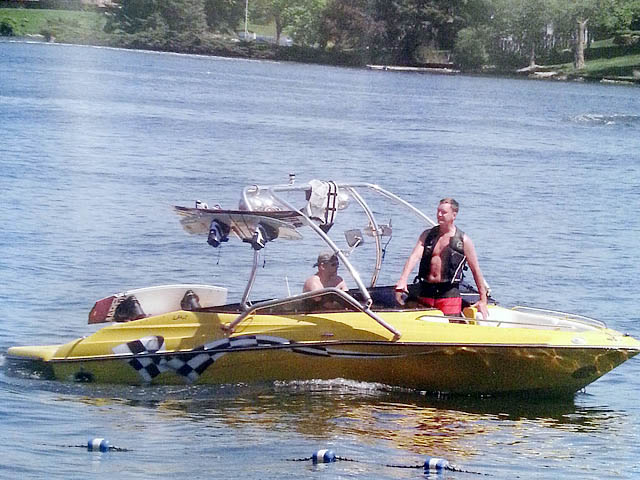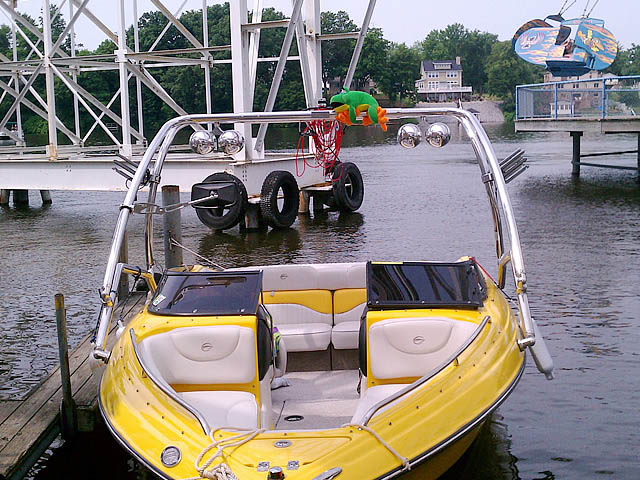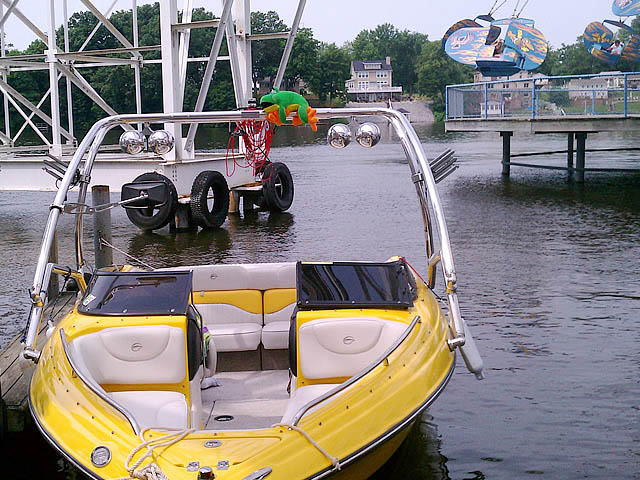 "The tower and accessories are quality. I pull wakeboarders, skiers, no issues. The tower is as rigid as the day I purchased (4 years ago). Speakers, mirror, board racks are still pristine. I actually dropped a bracket from my wakeboard rack in the water (upon install) and Aerial shipped me a new one on the spot, received the following day. GREAT COMPANY GREAT PRODUCTS!!!!"
Derrick Gilliam
Valparaiso, Indiana
USA
2014 Tahoe Q7i
with

Airborne Tower with Eclipse Bimini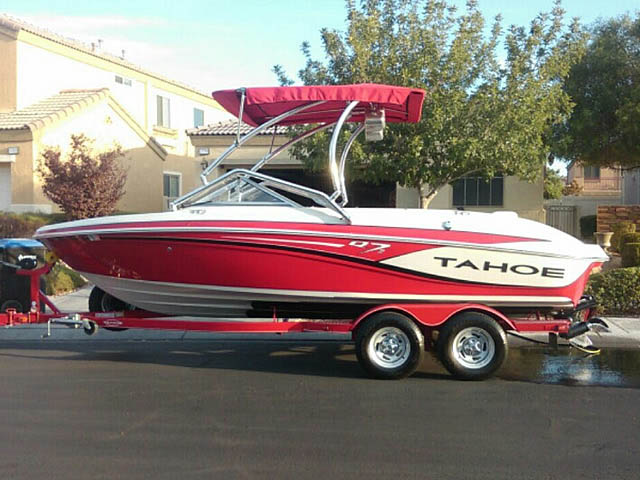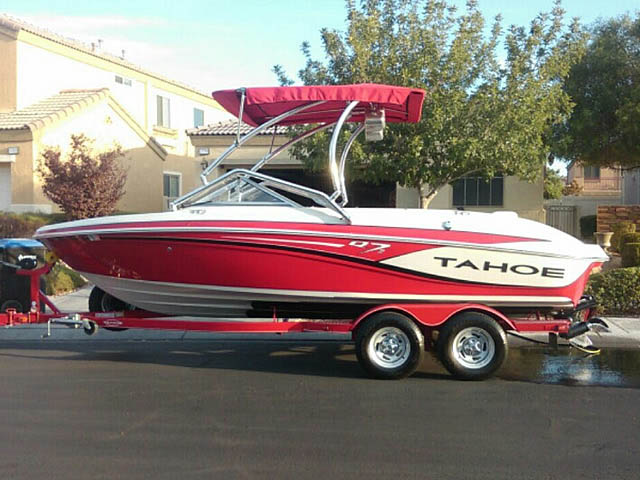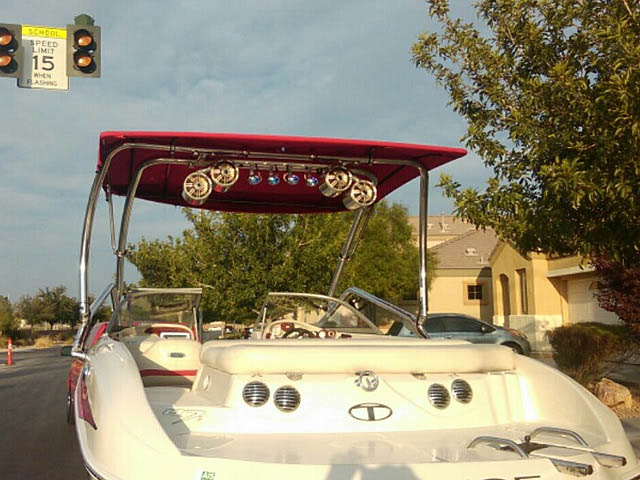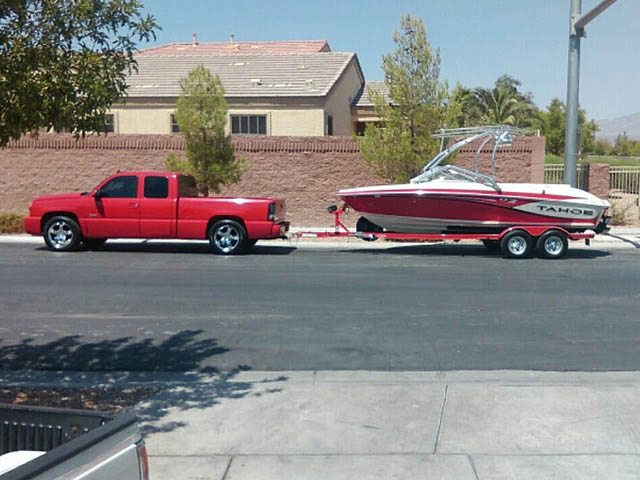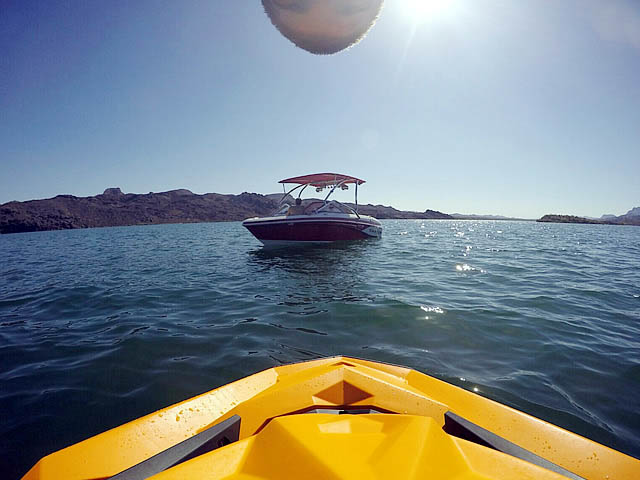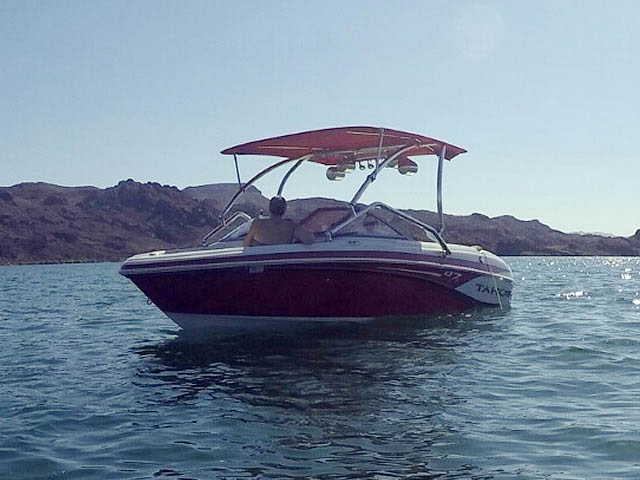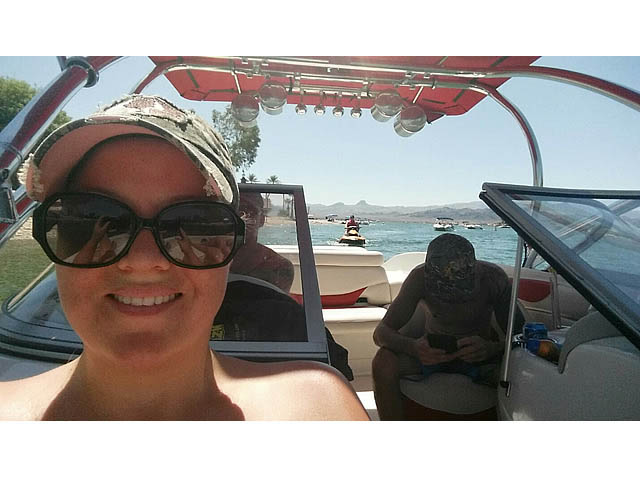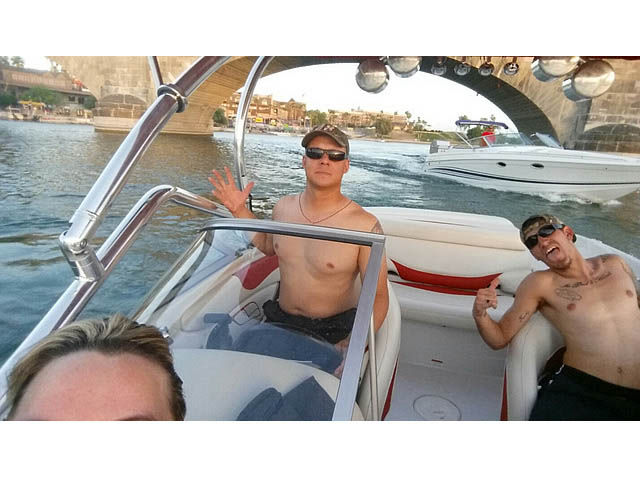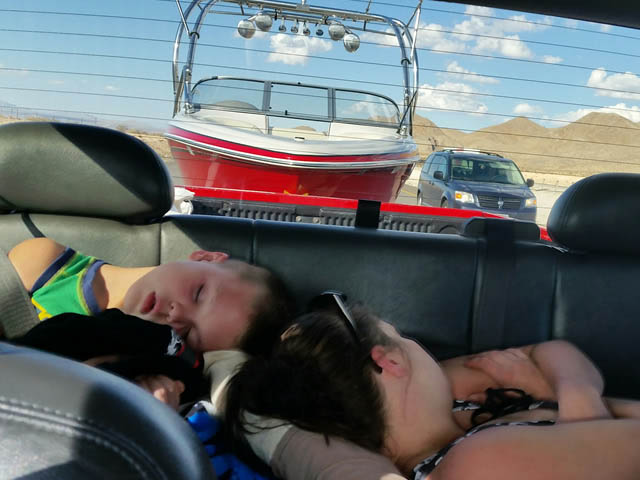 "We love it! It makes the boat stand out on the water, everyone on the lake and on shore comment about how nice and sick looking our boat is. We couldn't be happier."
Jeremy Bartholomew
North Las Vegas, Nevada
USA
1983 Mastercraft Stars and Stripes
with

Airborne Tower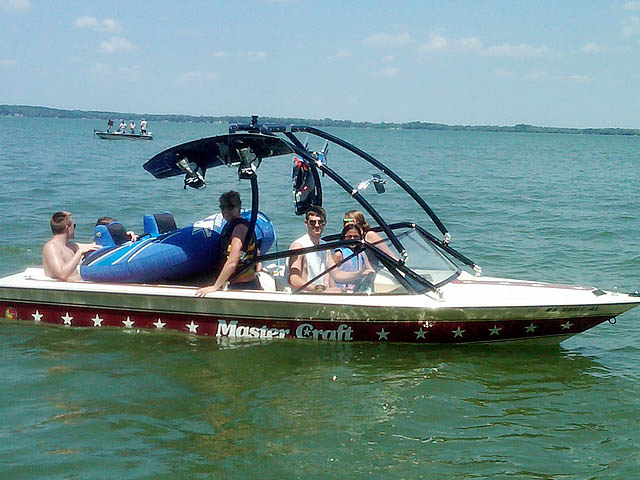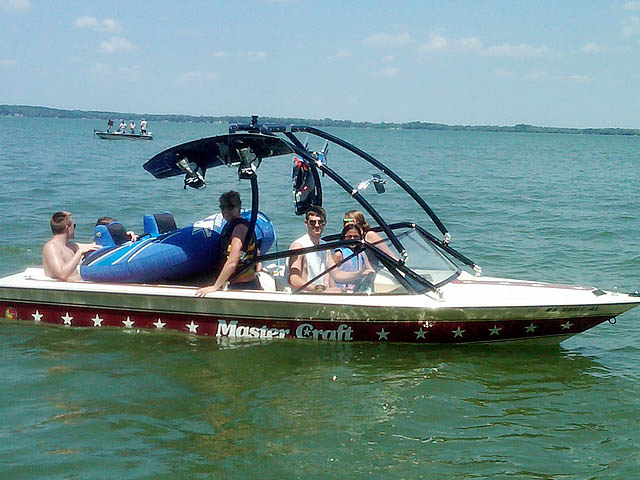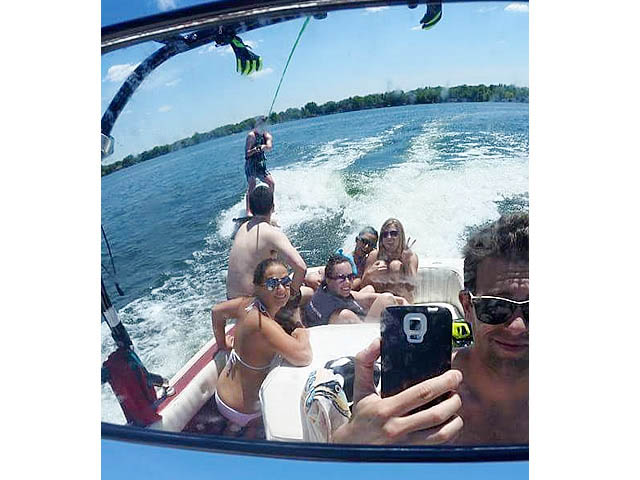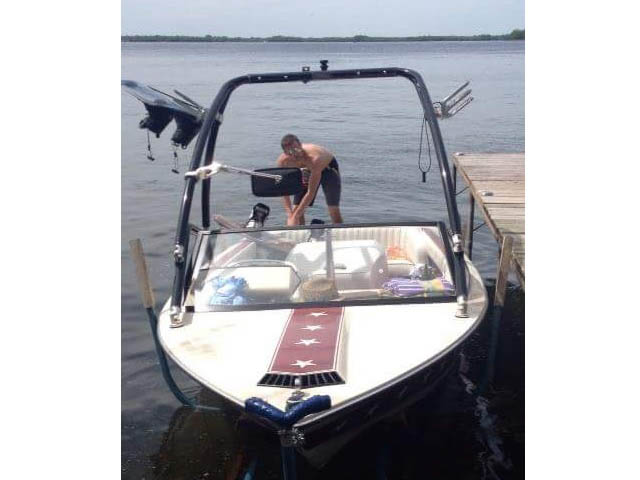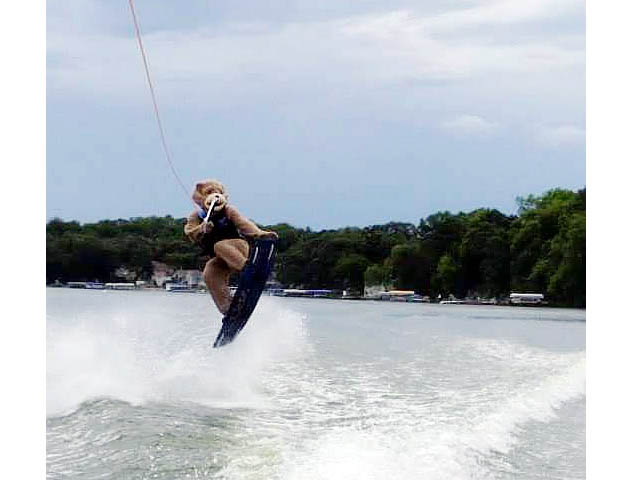 "Love it! I picked up wakeboarding a few years ago and this was a must to add on to our boat. It goes up and down easy and looks great on the water. Plus our boat is now one of a kind."
James Kundert
Madison, Wisconsin
United States
1998 Correct Craft Sport Nautique
with

Airborne Tower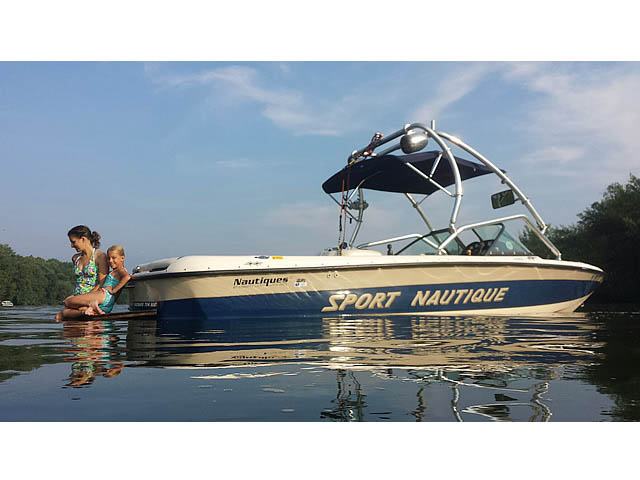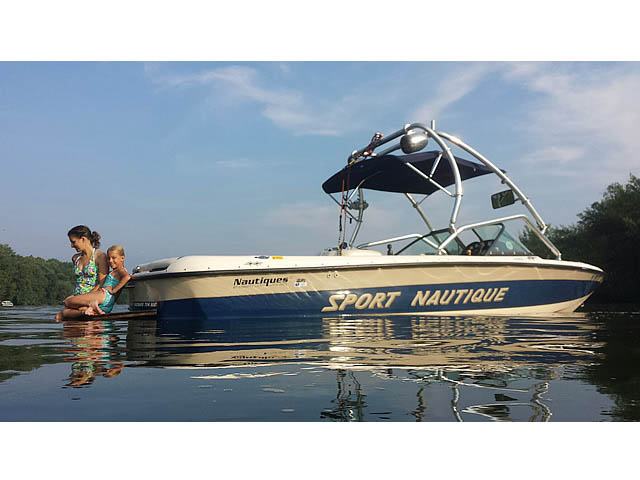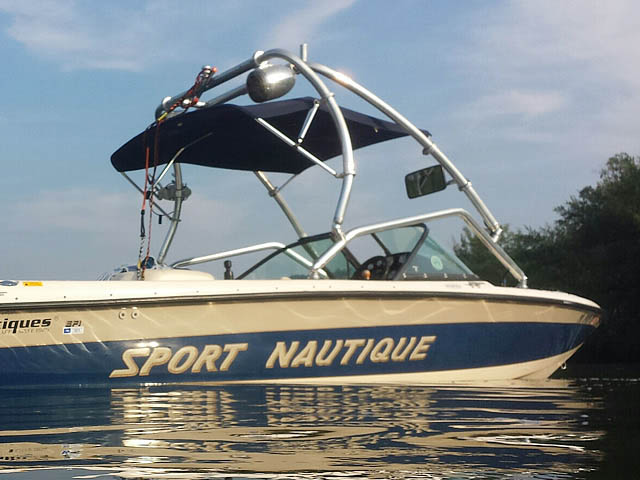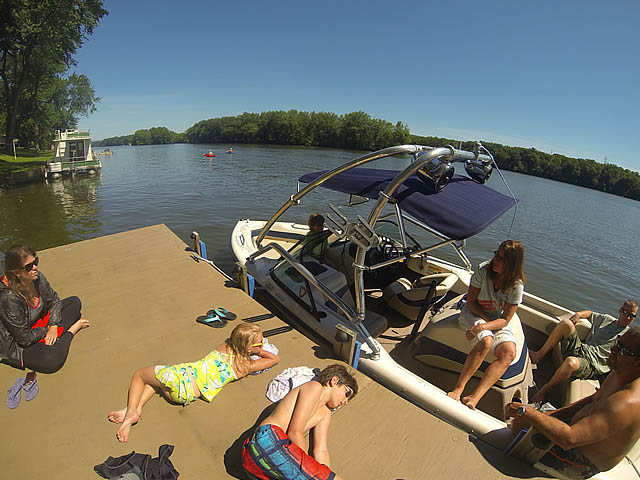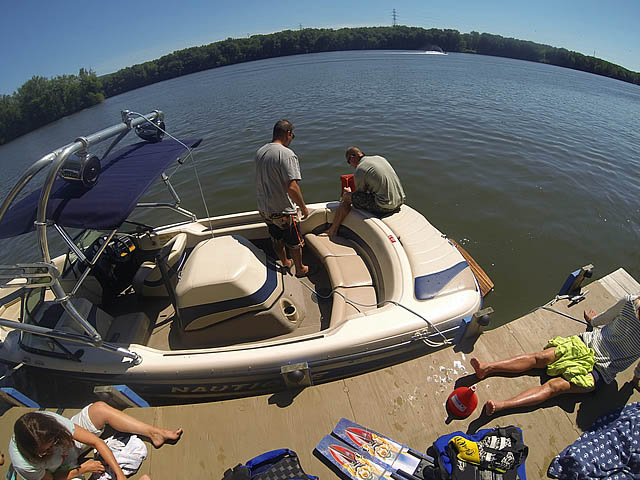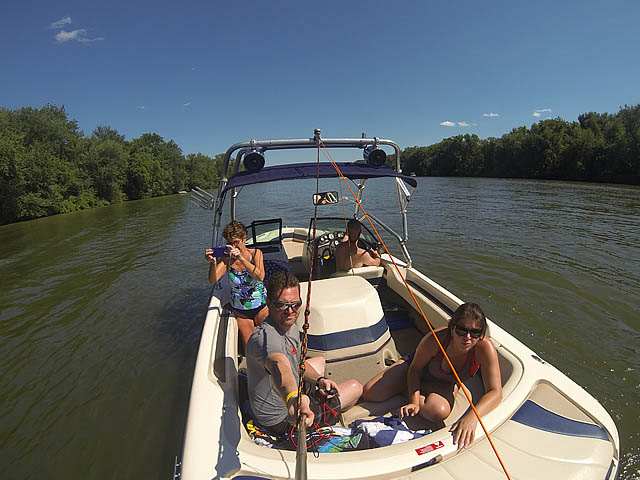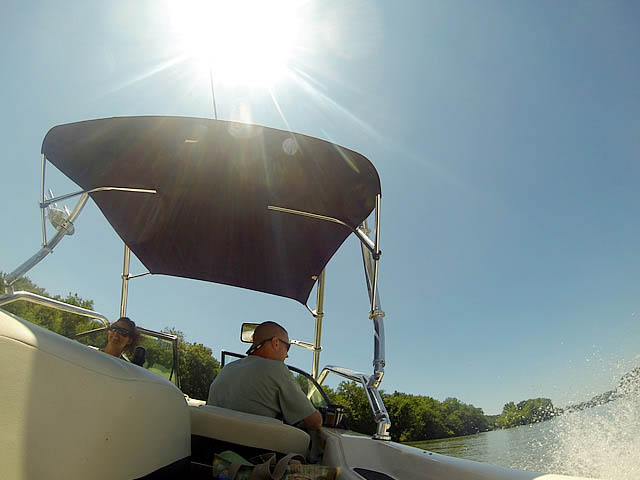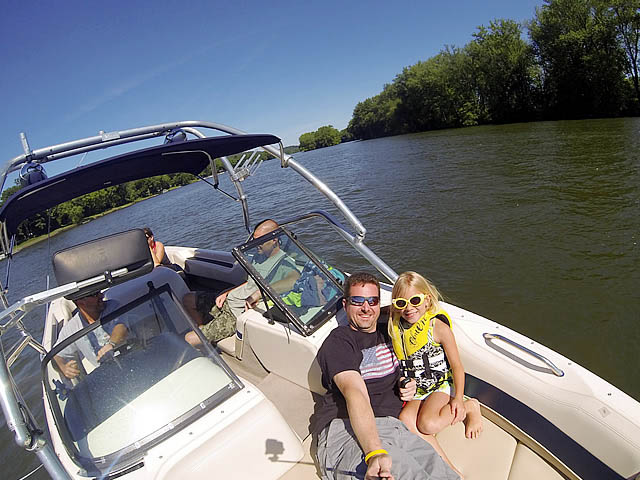 "Love my Aerial tower. Nice having the wakeboard rack to save space. JL Audio speakers keep the fun times on the water sounding great!"
Vincent McCollum
Duncannon, PA
USA
2004 Sea Doo Challenger 2000
with

Airborne Tower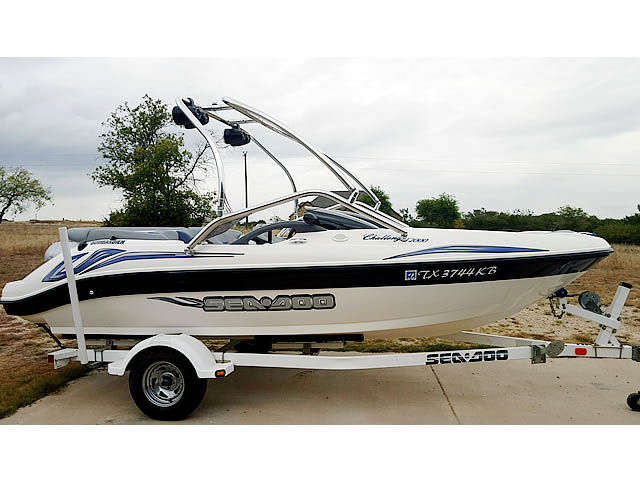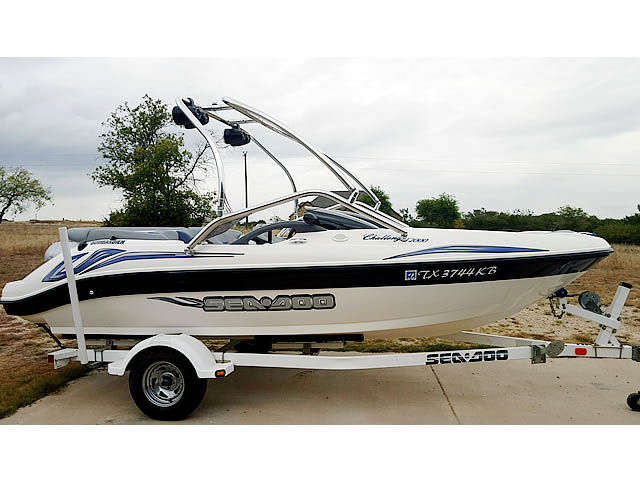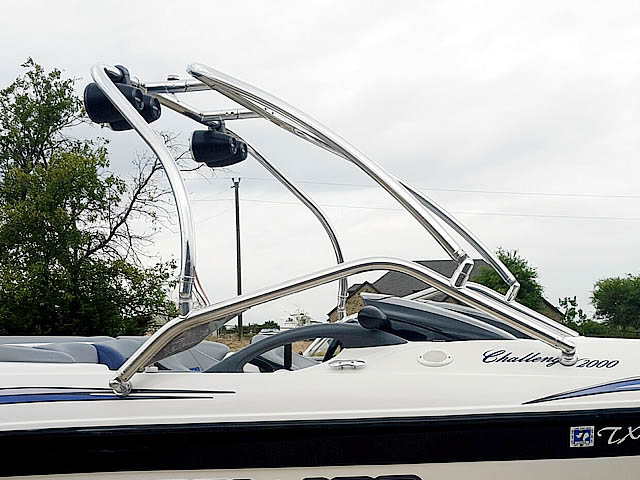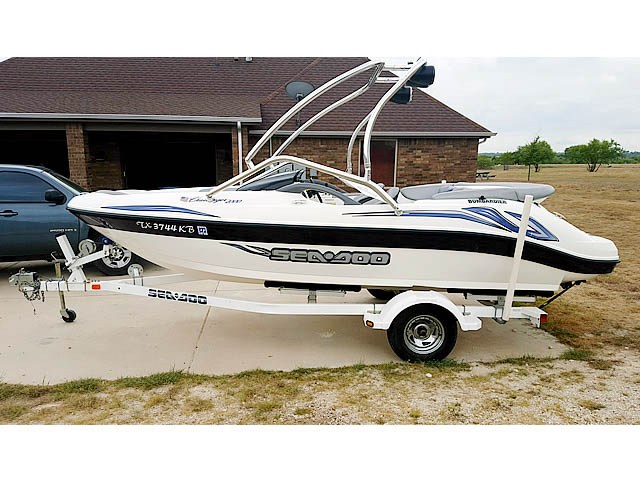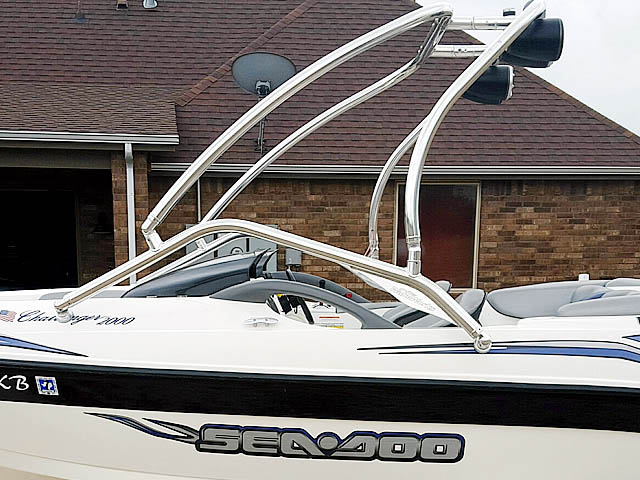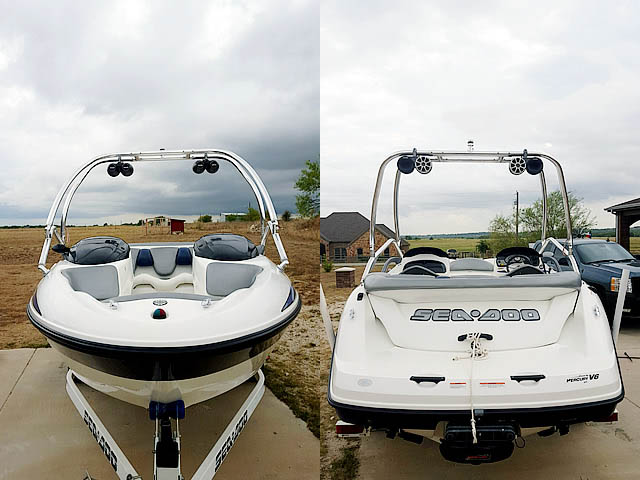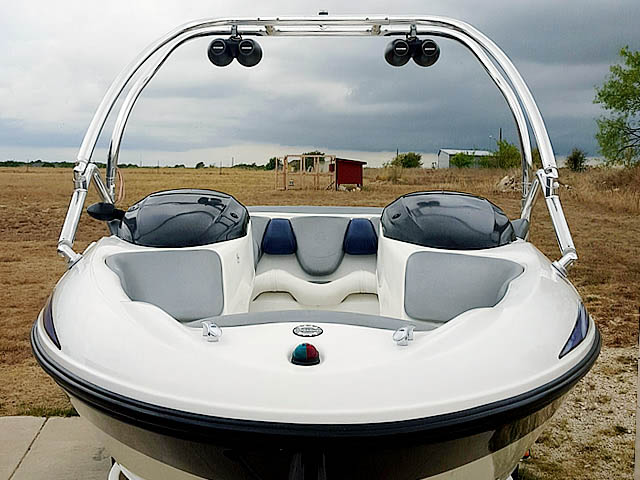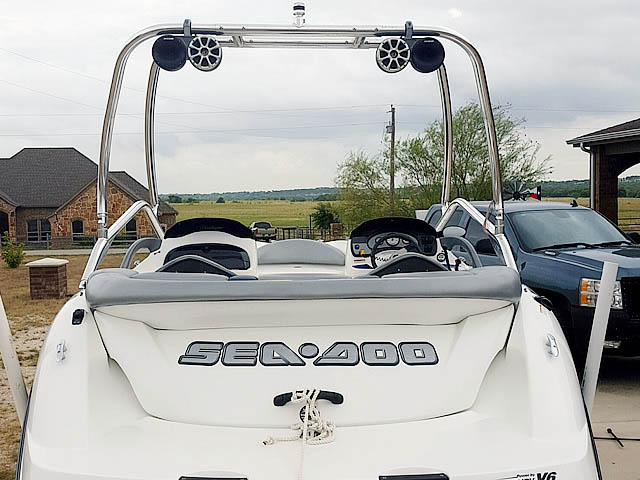 "I am very pleased with this tower, the install was very straight forward and easy. Took 2 days, about 4 hours each day and I went slow to make sure there was no mistakes."
Jeff Garwacki
Fort Worth, Texas
United States
1988 Mastercraft Prostar 190
with

Airborne Tower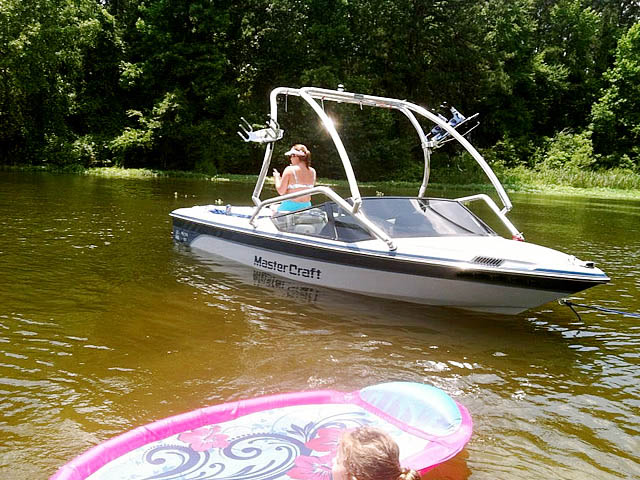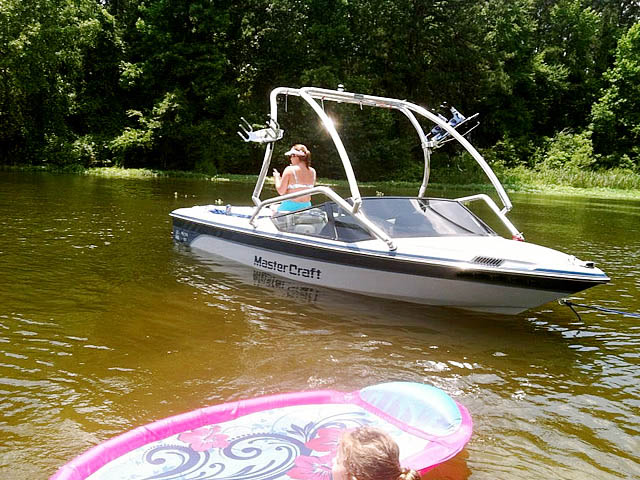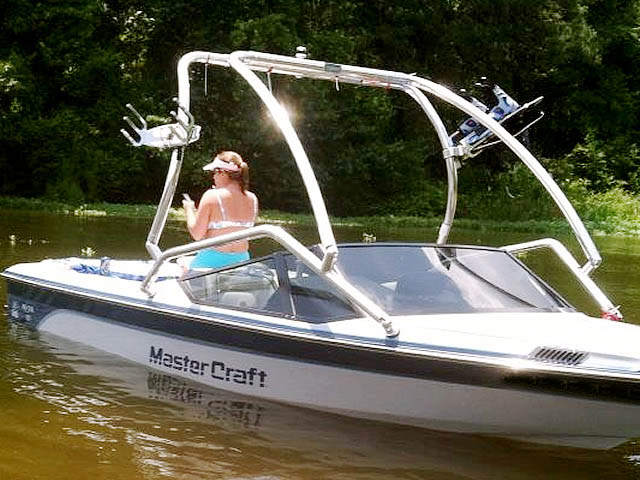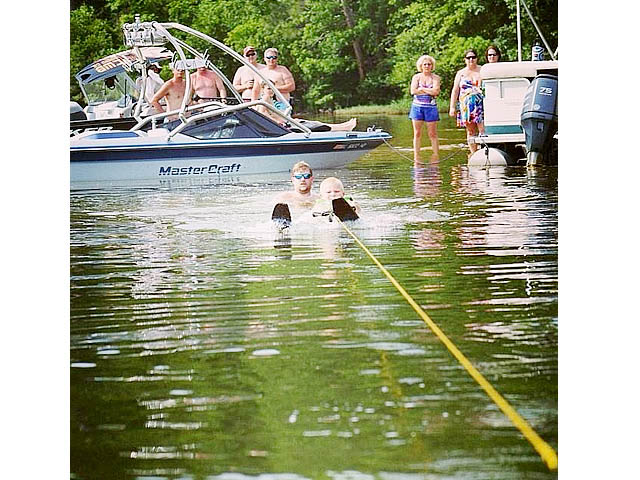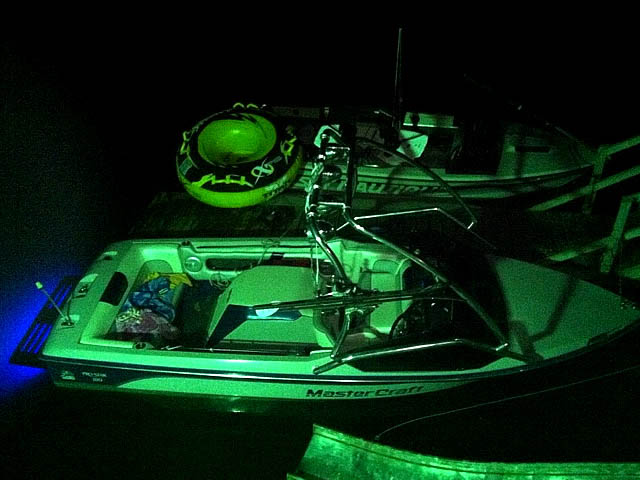 "Very nice tower for the money and easy to install!!! "
Kris Spivey
Tallassee, AL
USA
2003 Maxum 1900sr
with

Airborne Tower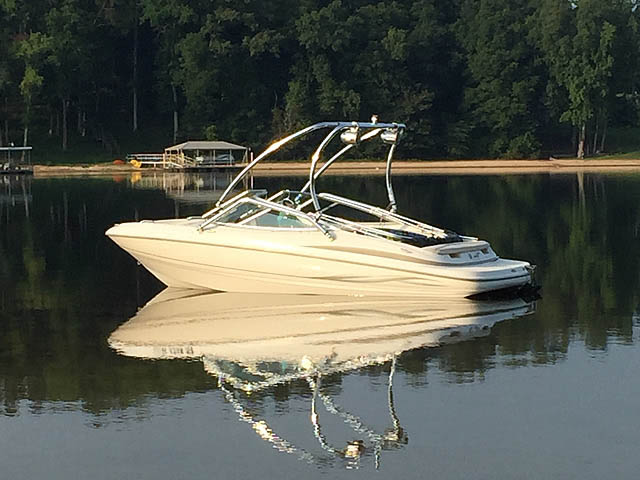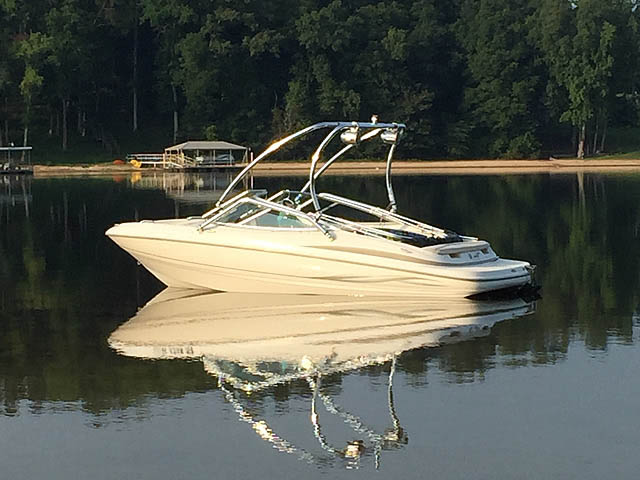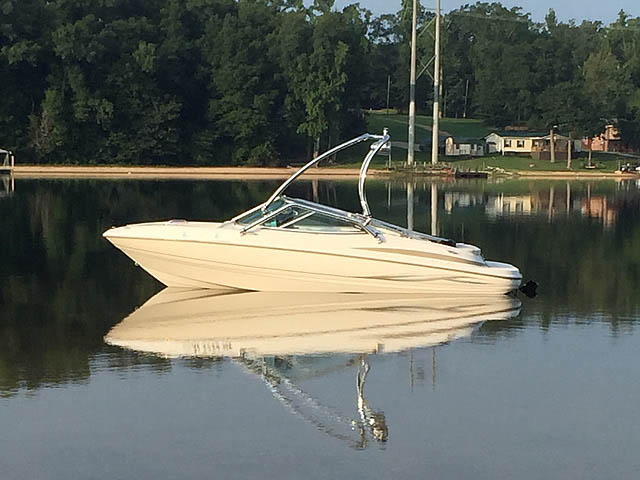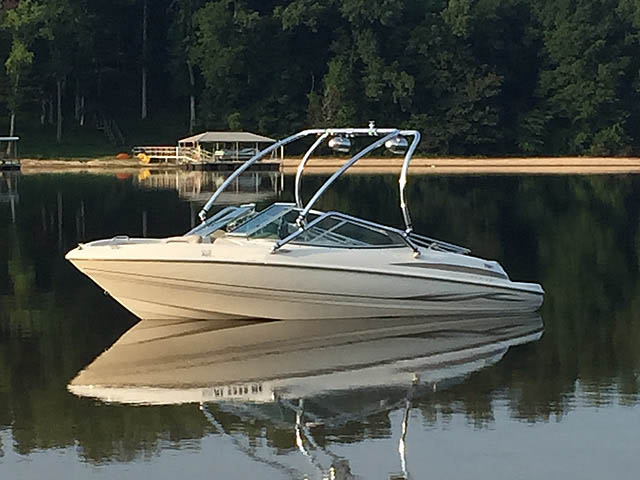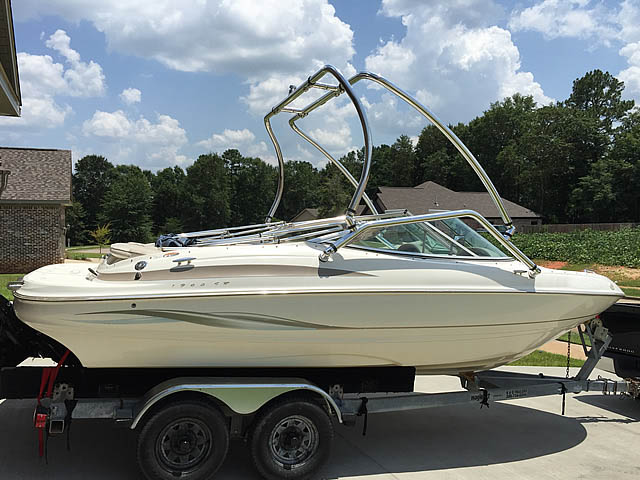 "Airborne tower looks great and impresses others. Absolutely LOVE IT!"
Lonny Keen
Enterprise, AL
USA
1986 Supra Saltare
with

Airborne Tower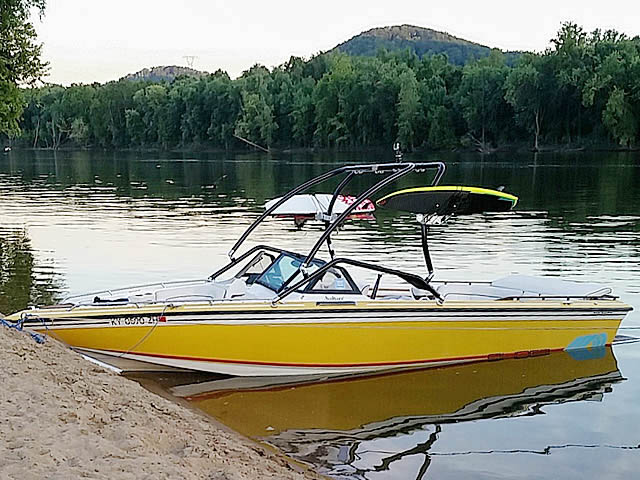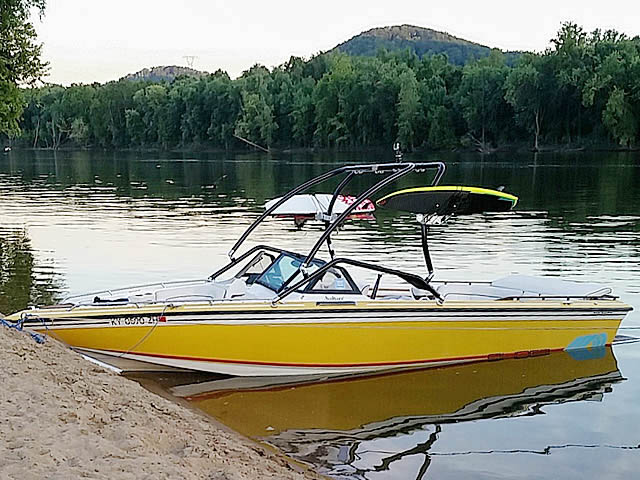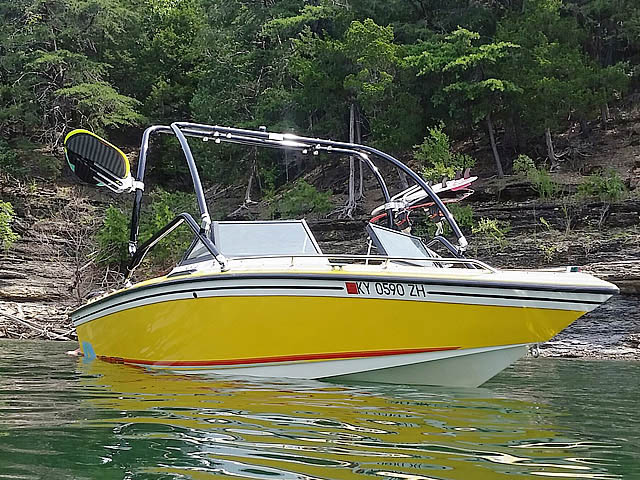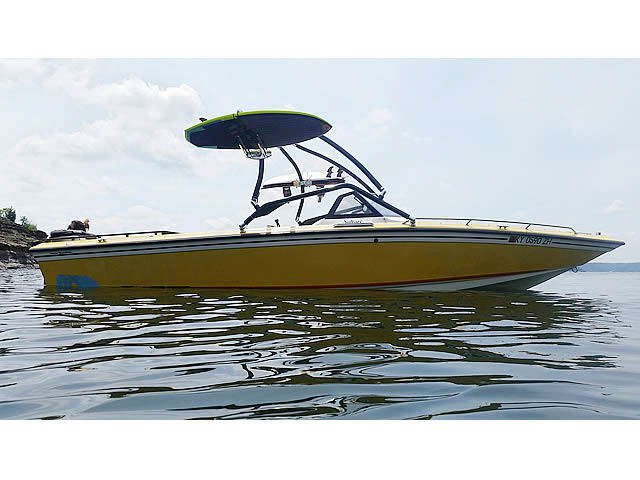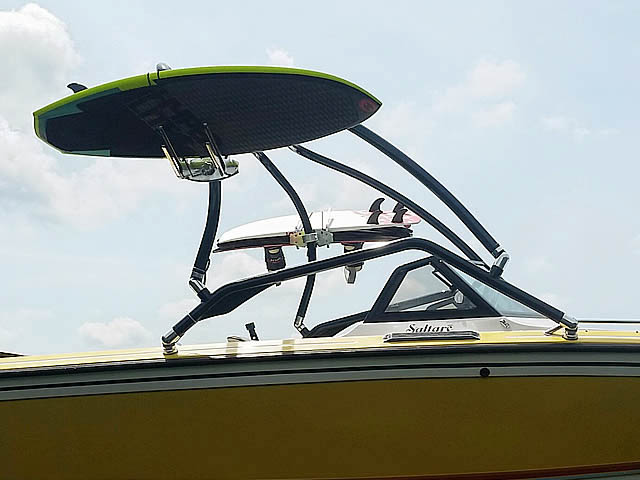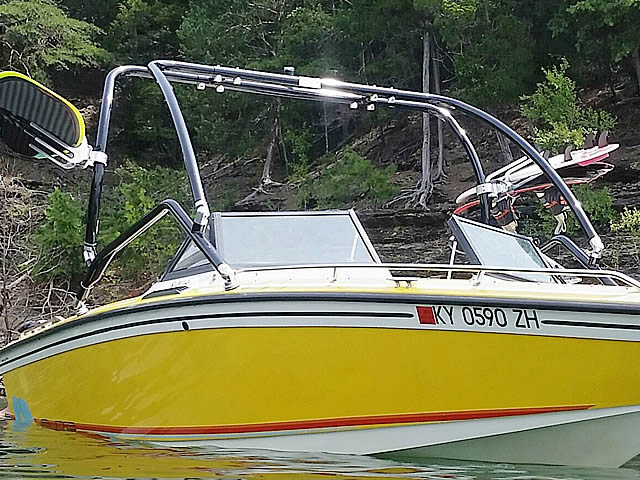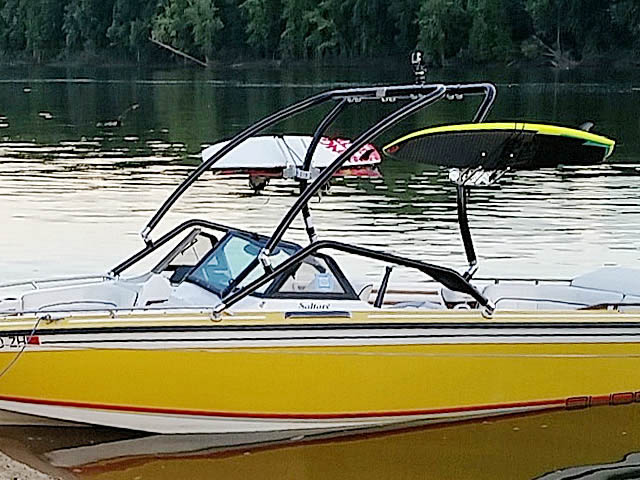 "I love the lines of the Aerial tower on my old Supra!"
Korey Morris
Lexington, Kentucky
United States
2000 Stingray 200LX
with

Airborne Tower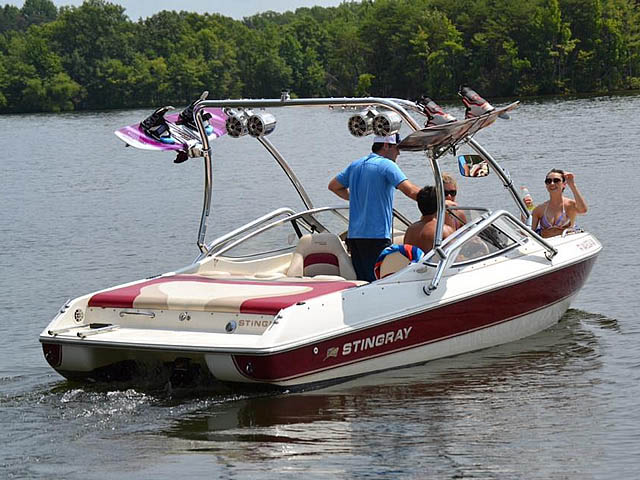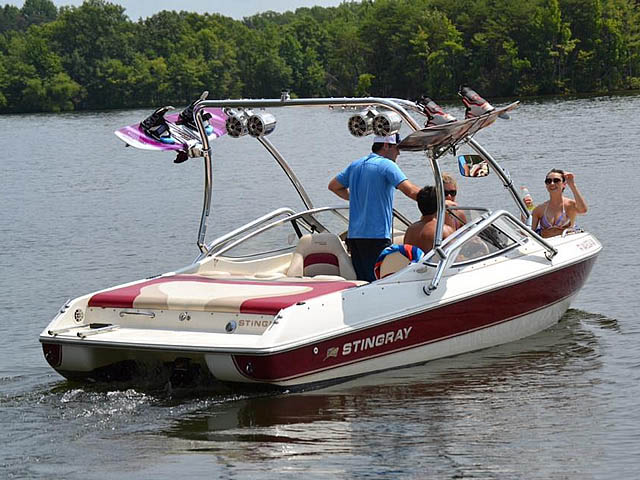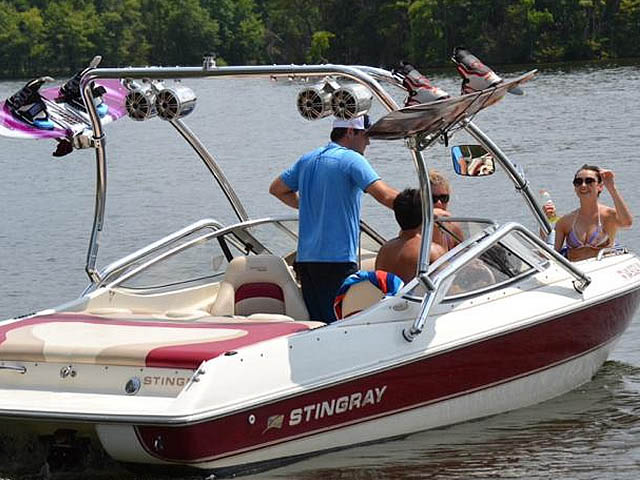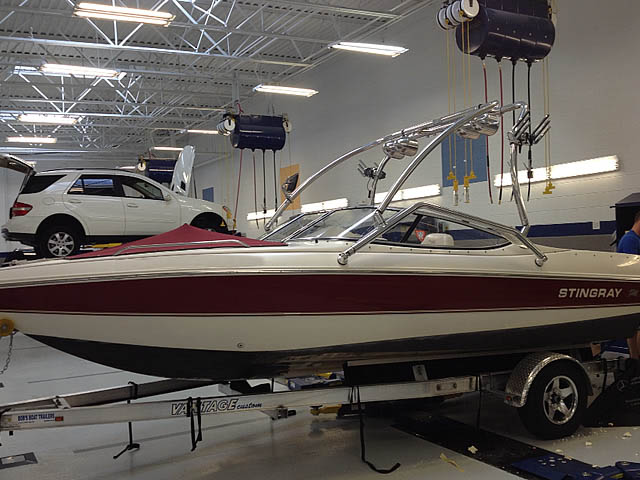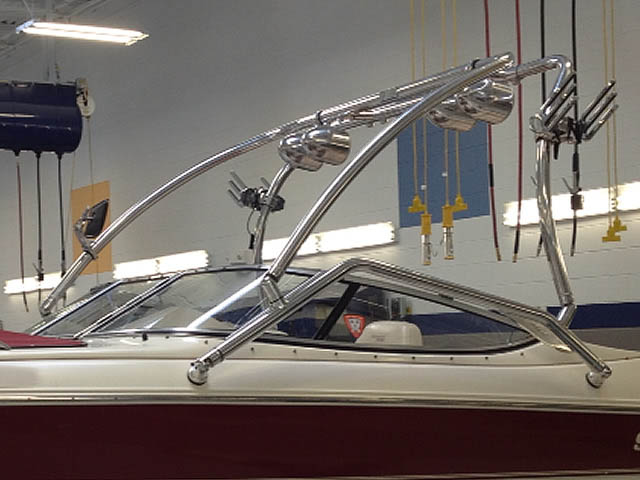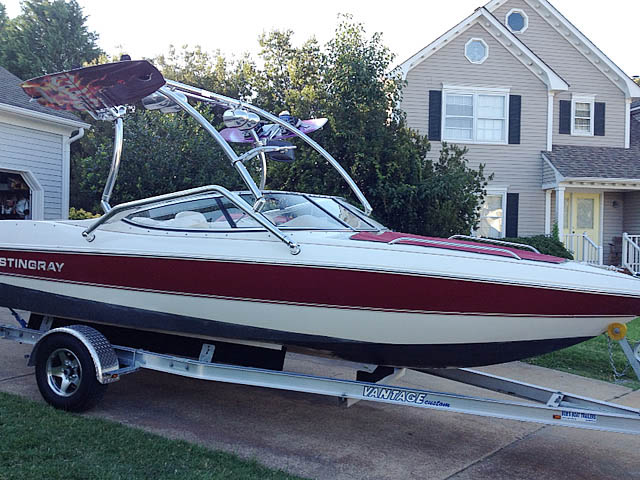 "The Aerial tower has added such value to my boat. It's allowed for so much more enjoyment from the boat. Accompanied by the Polk tower speakers and fusion amp, it's a floating party on the water! Thanks for the great customer service Aerial! "
Anthony Gravina
CHESAPEAKE , VA

2007 Tige 20i
with

Airborne Tower with Eclipse Bimini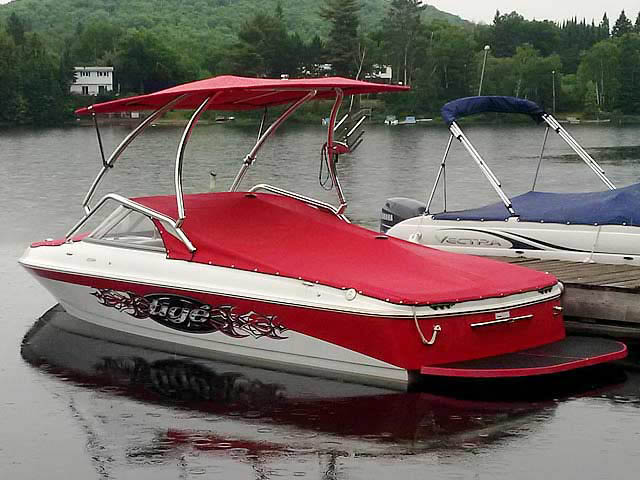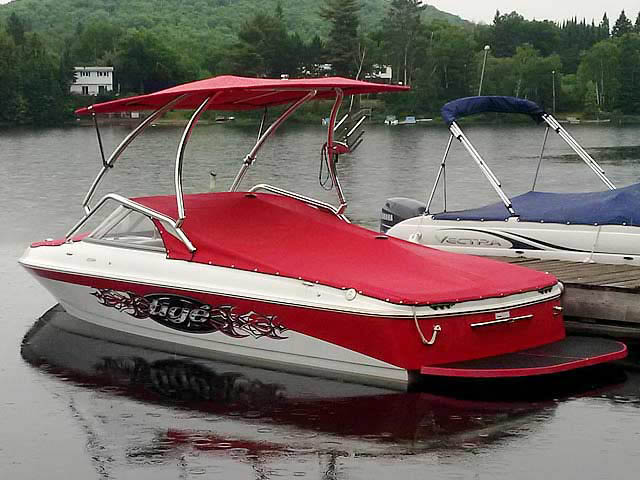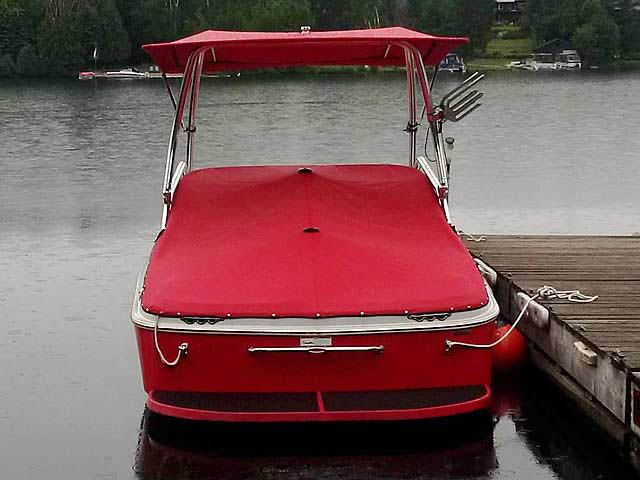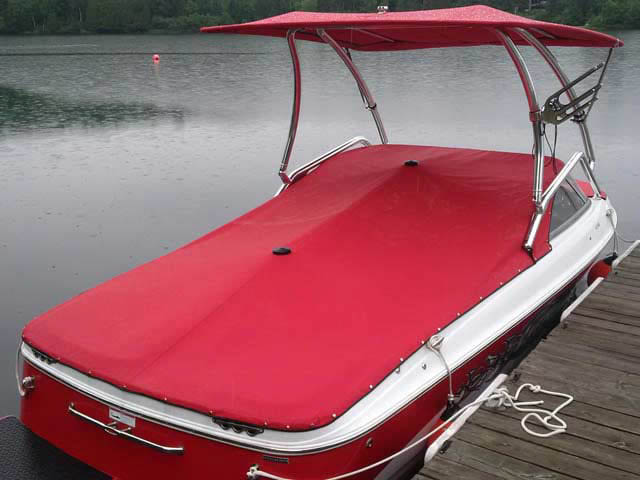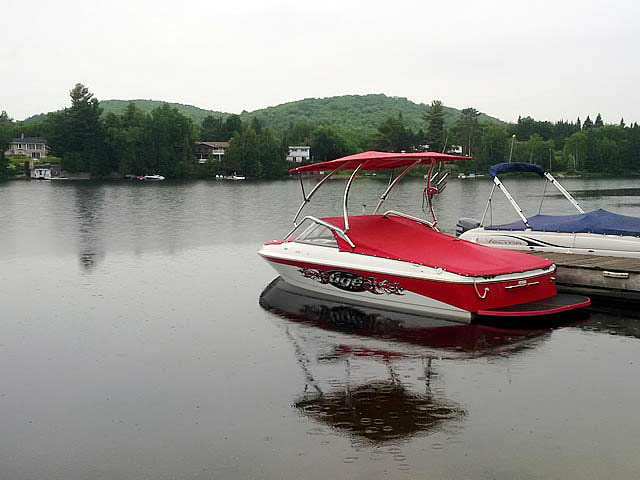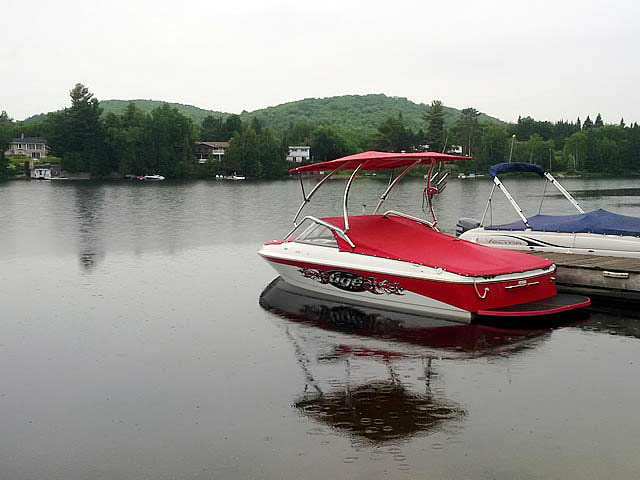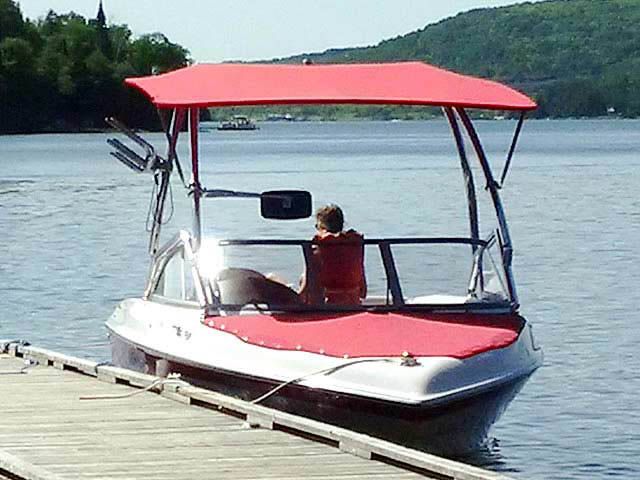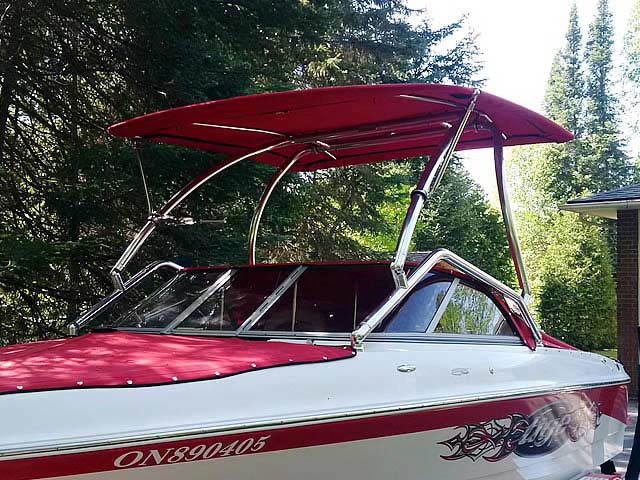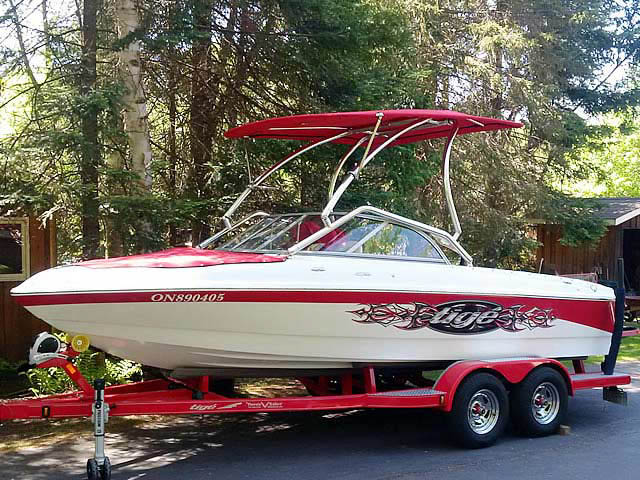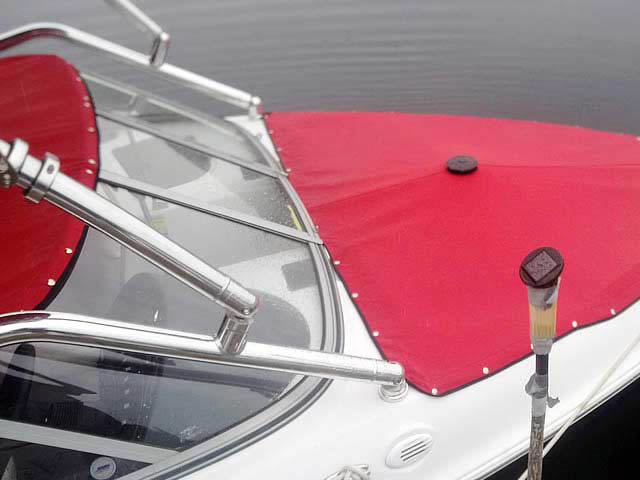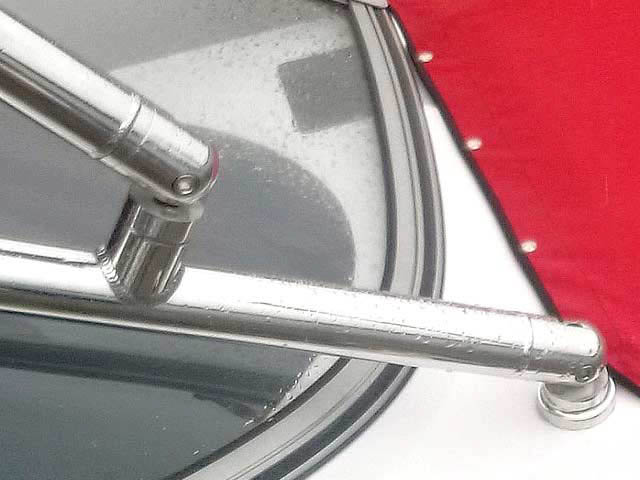 "Easy install. Very solid tower that looks factory installed on the Tige!"
Dave Bonell
North Bay, Ontario
Canada
1998 Supra Saltare
with

Airborne Tower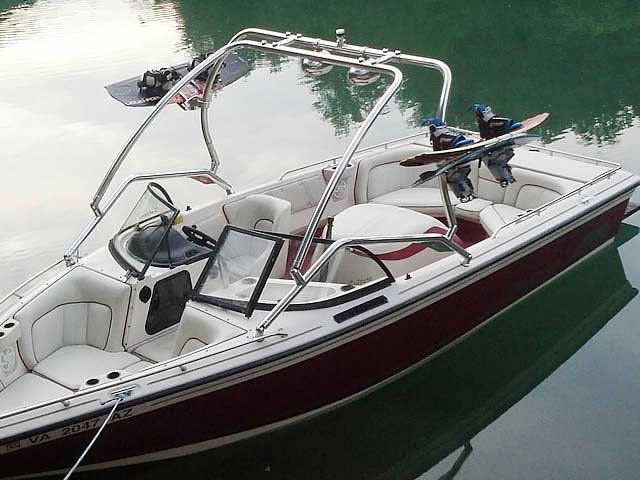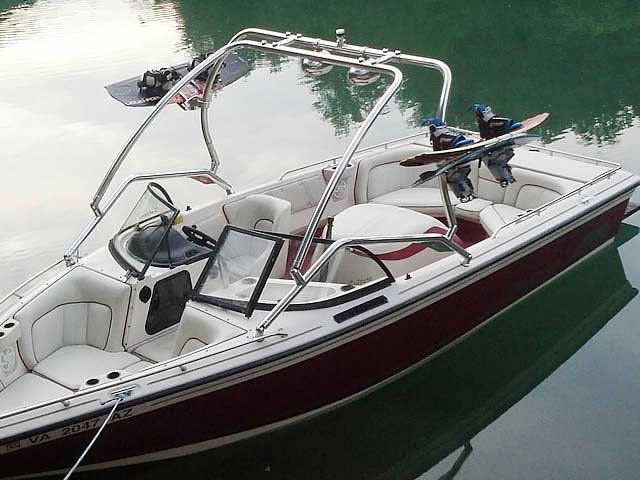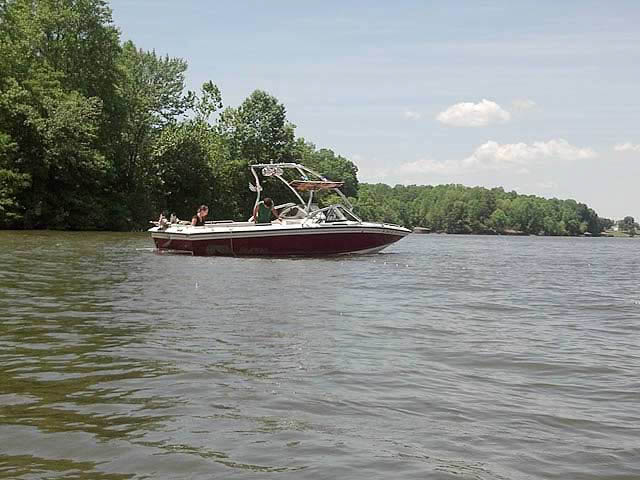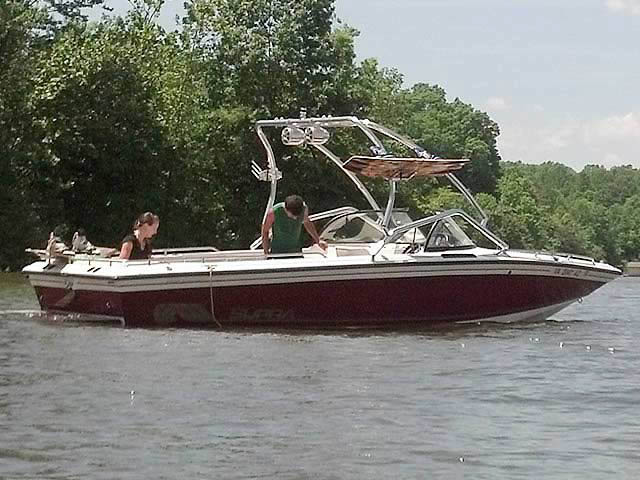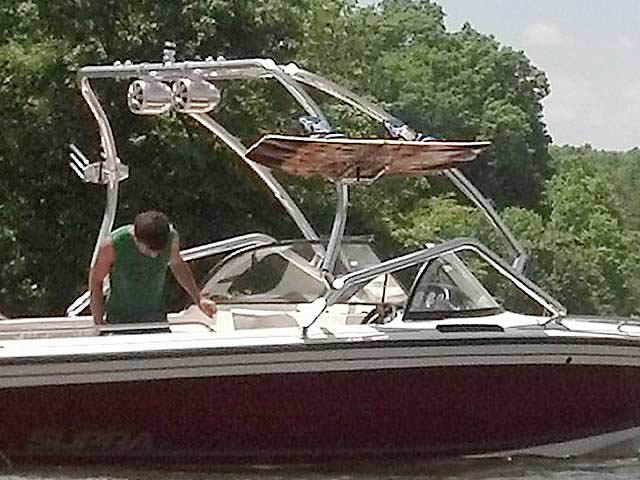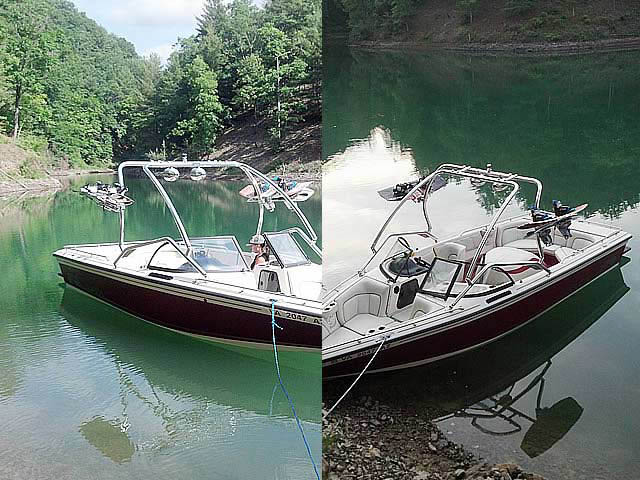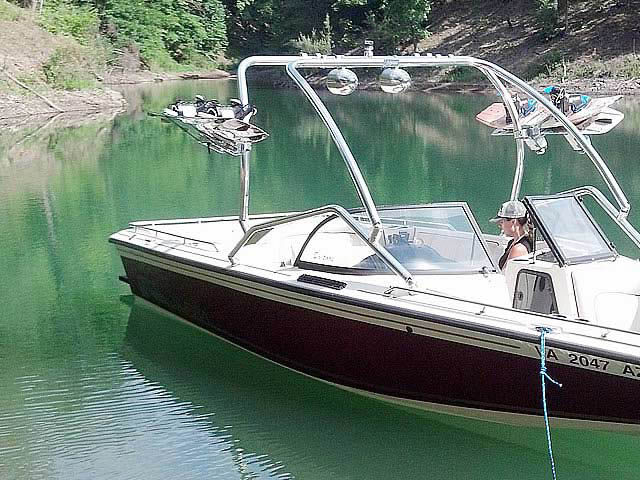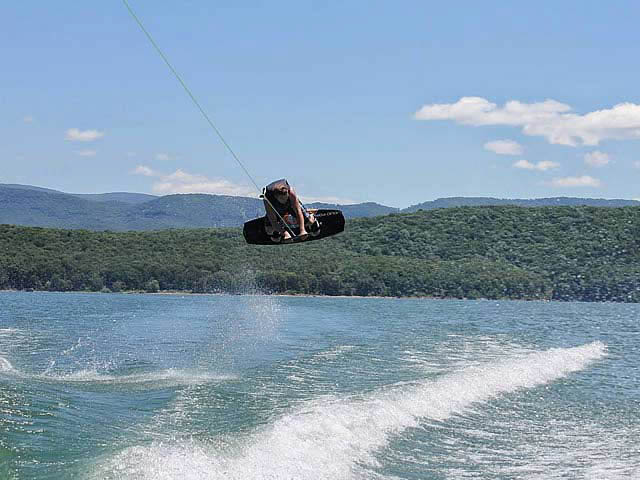 "Love my new airborne tower and board racks! Adds a whole new look to the boat and functions great ! Lines flow well with the boat and install was fairly easy
"
Jeremy Cotten
Charlottesville, va
usa
2005 Chaparral 236 SSI
with

Airborne Tower with Eclipse Bimini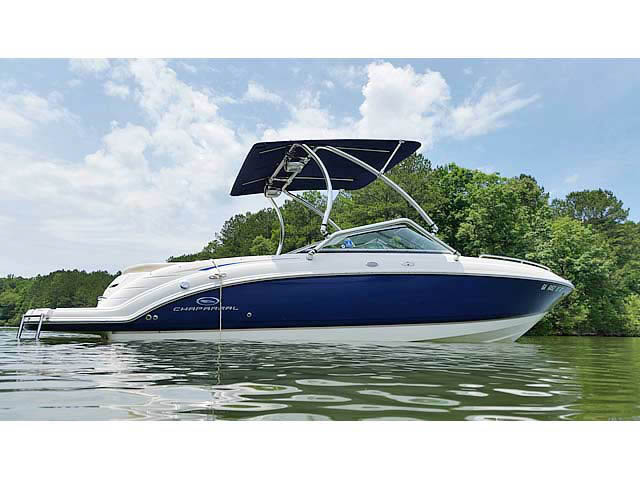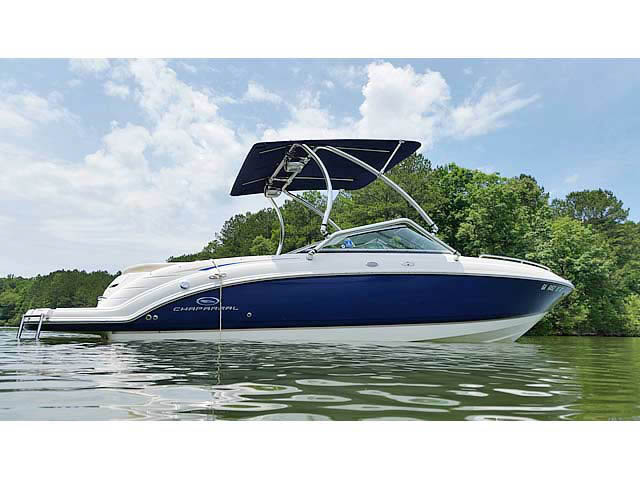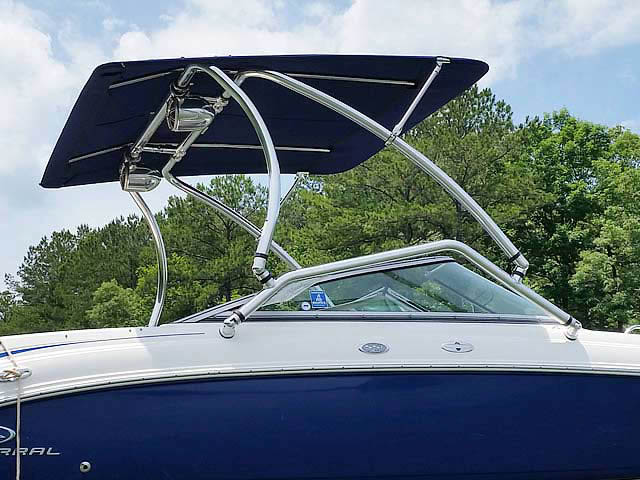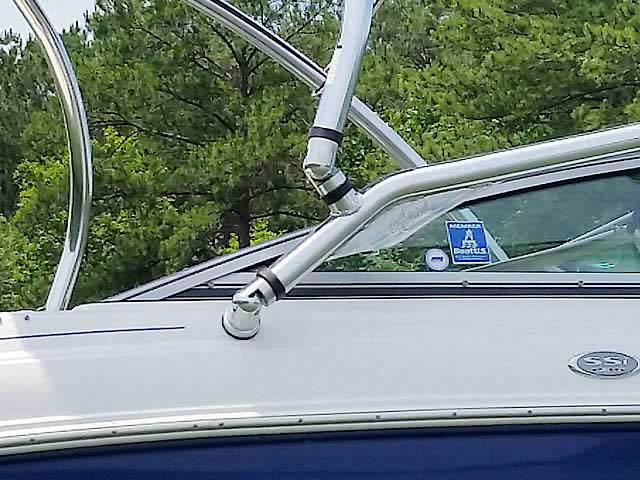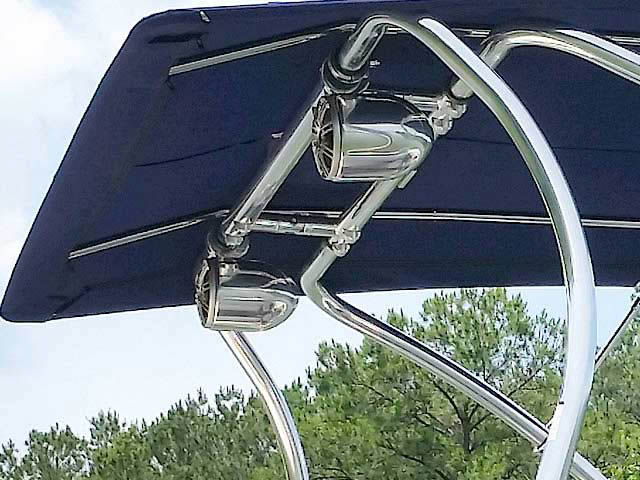 "Awesome Improvment to an already great boat. Looks great with Top."
Allen Blalock
Conyers, Georgia
USA
2003 Stingray 180LS
with

Airborne Tower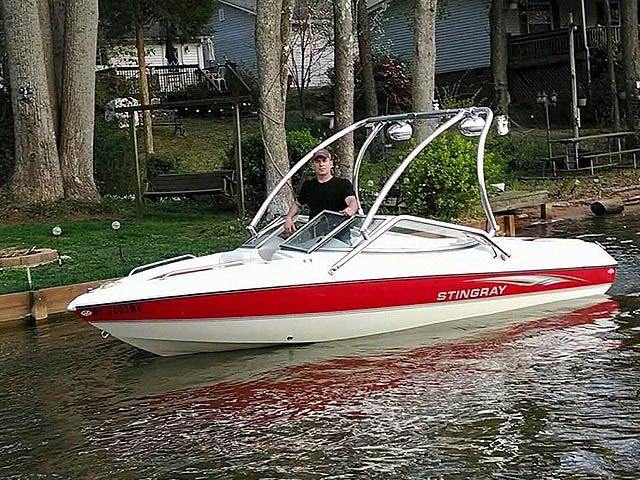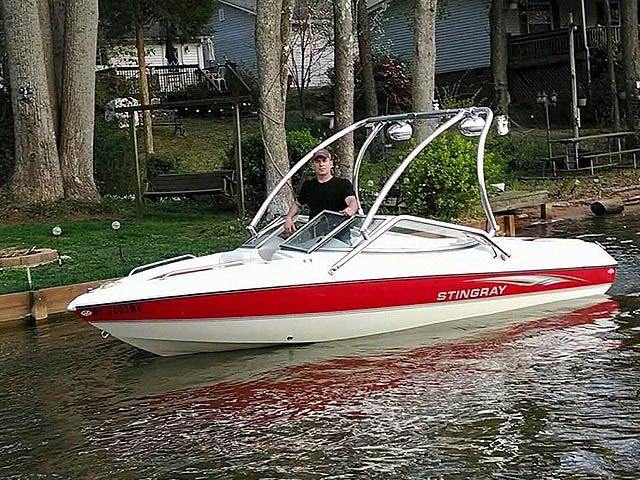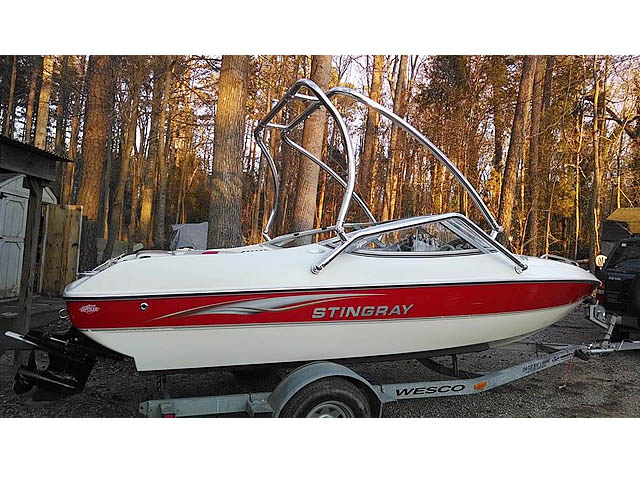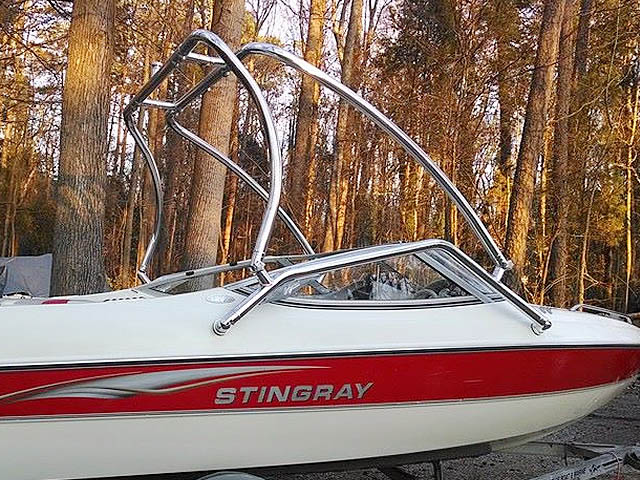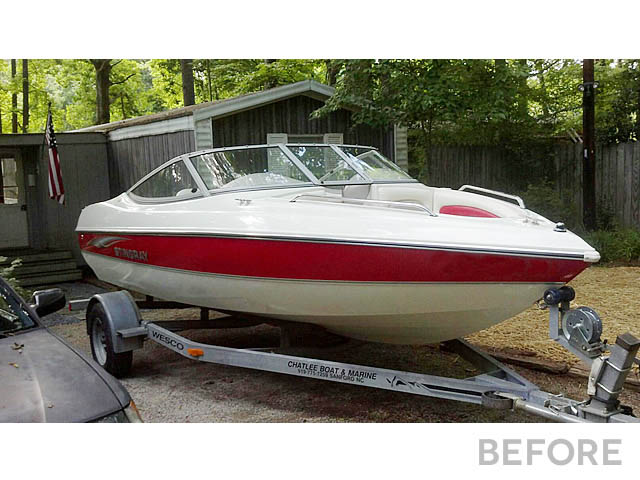 "The tower made a world of difference in the boat's looks and performance in towing... it collapses for easy storage in just a few minutes... installation was a breeze!"
Robert Grubb
Salisbury, NC
US
2009 Bayliner BR185
with

Airborne Tower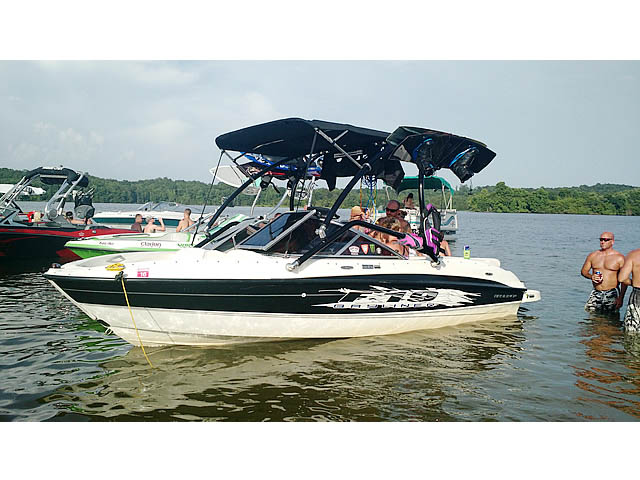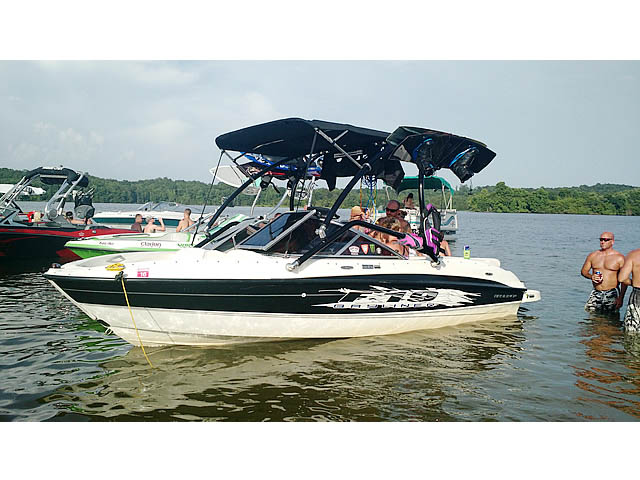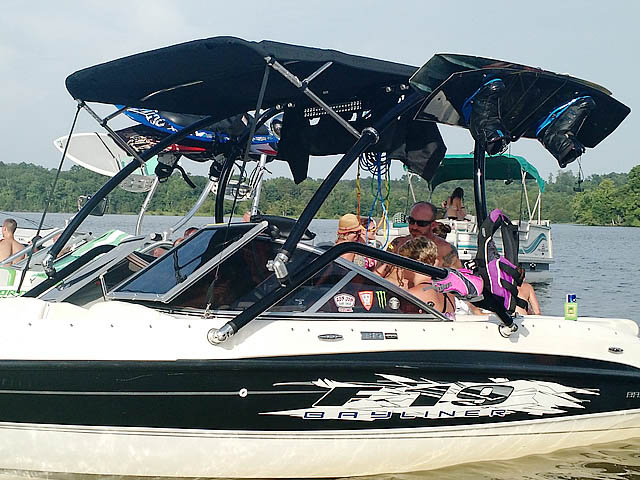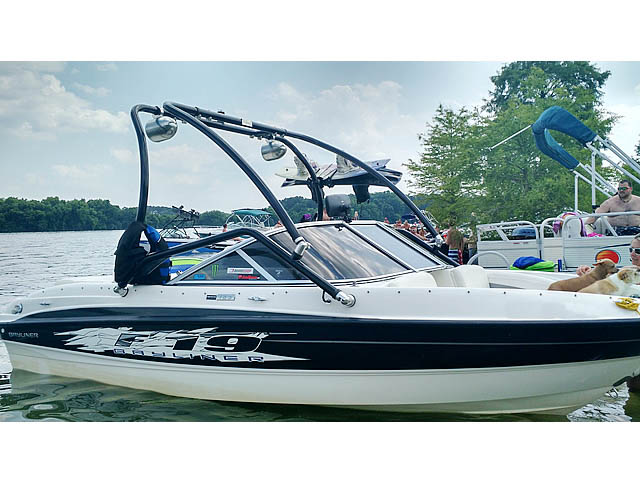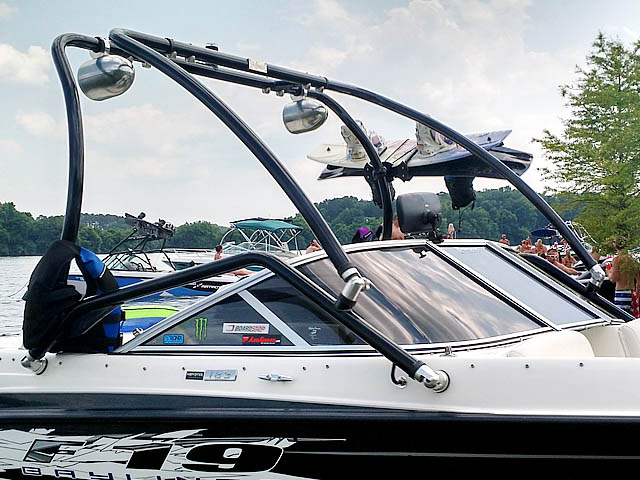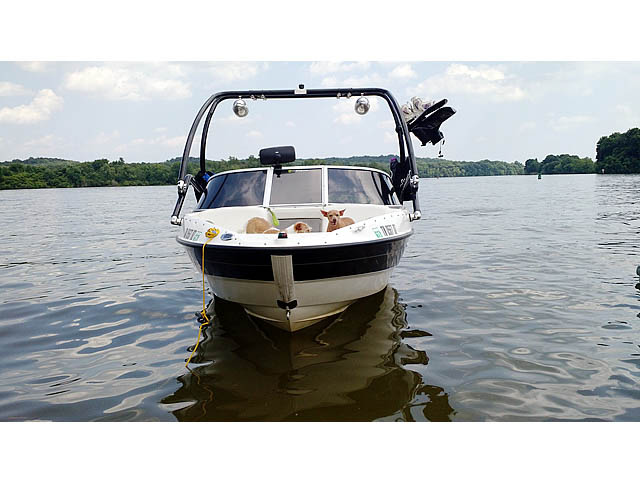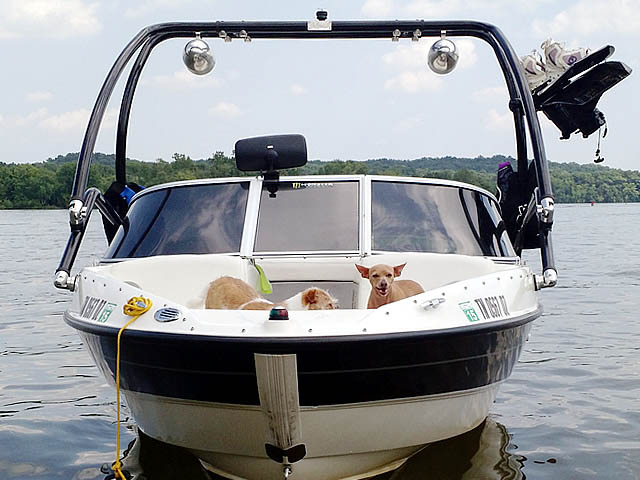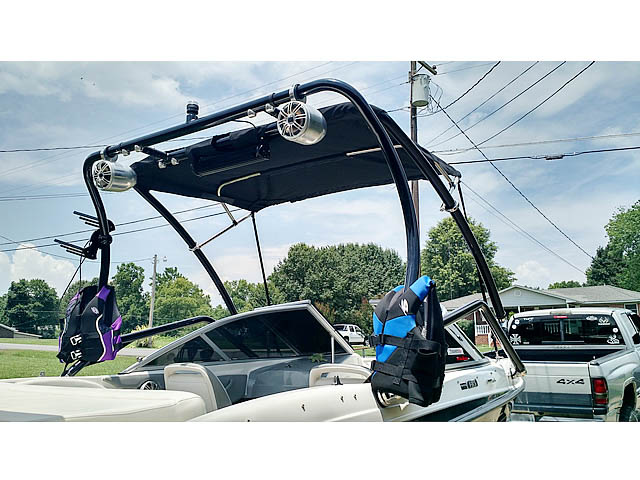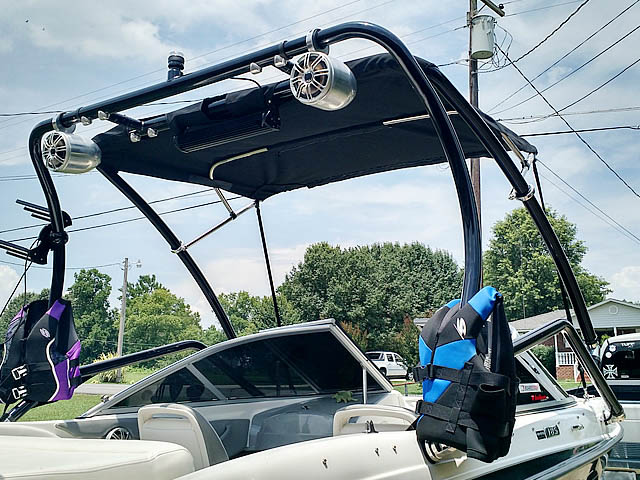 "Love the Aerial Assault tower. Very easy to install. Looks and works perfectly. "
Robert Berger
Cleveland, Tennessee
United States
2000 Larson SEI
with

Airborne Tower with Eclipse Bimini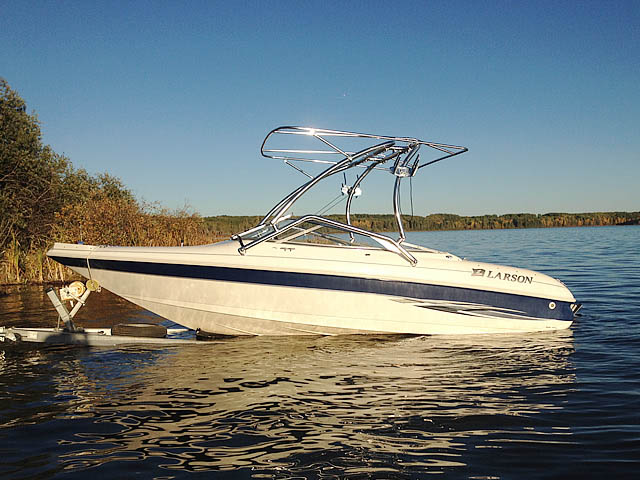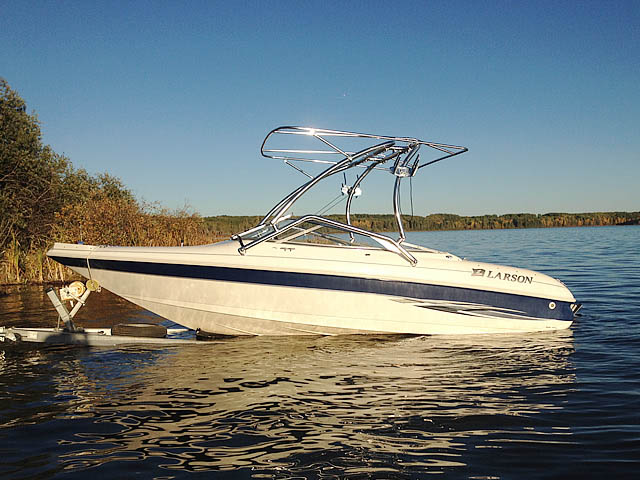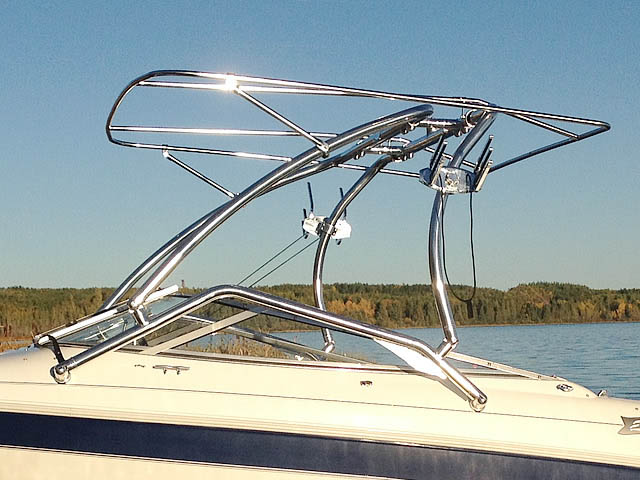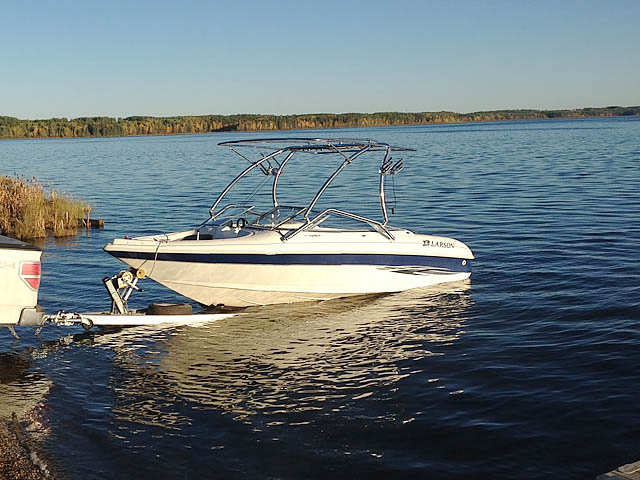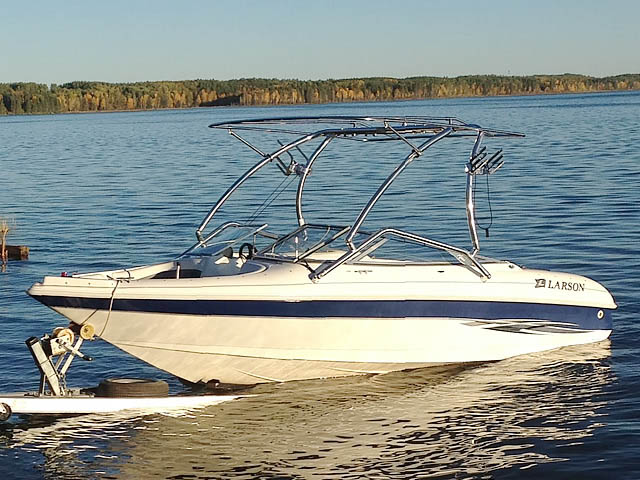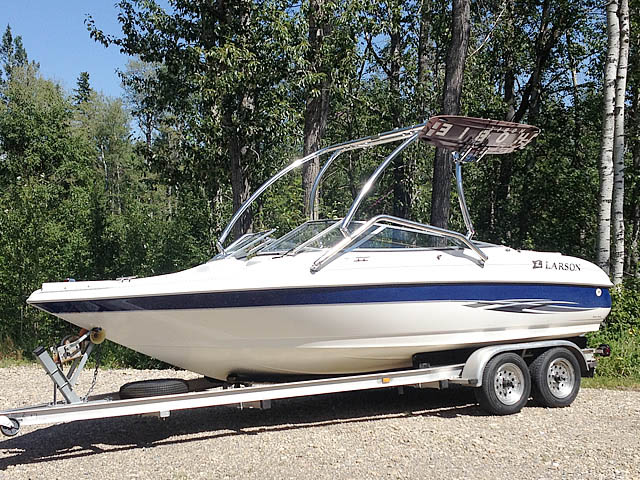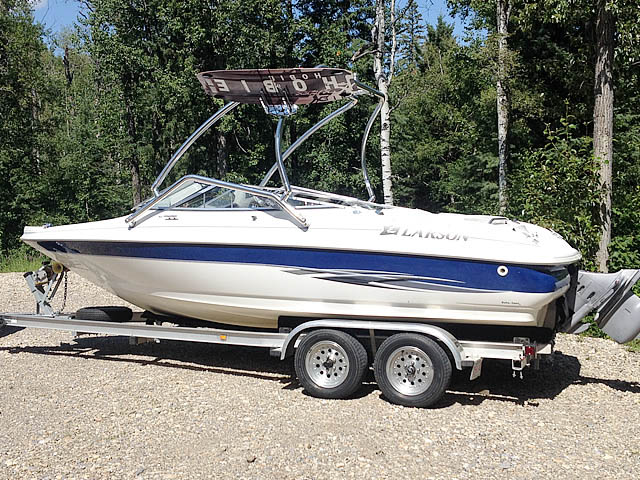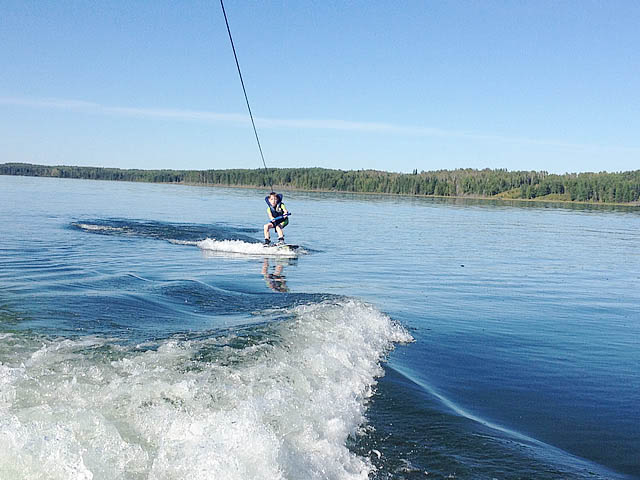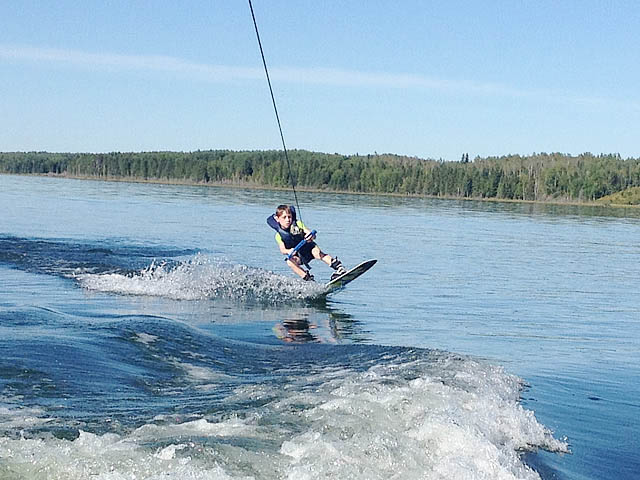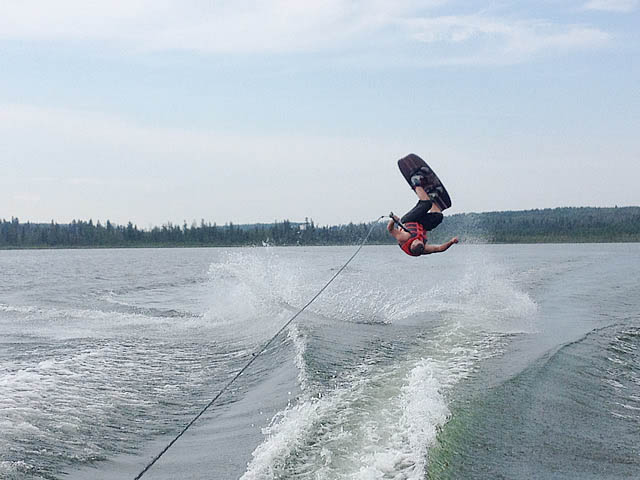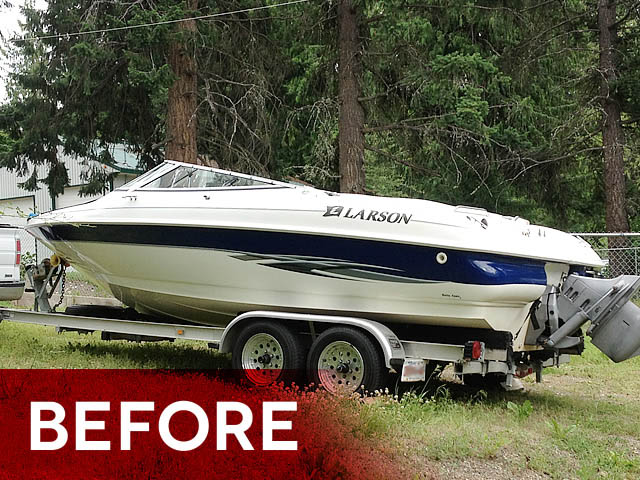 "Love the tower! Got my 7 year old daughter wakeboarding this year effortlessly! Nobody can believe it's the same boat. Initially didn't think I needed a bimini but I can't believe how much we've used it and how huge it is! Great products."
Dave Baker
Rocky Mtn. House,, Alberta
Canada
2003 Caravelle 187 Bowrider
with

Airborne Tower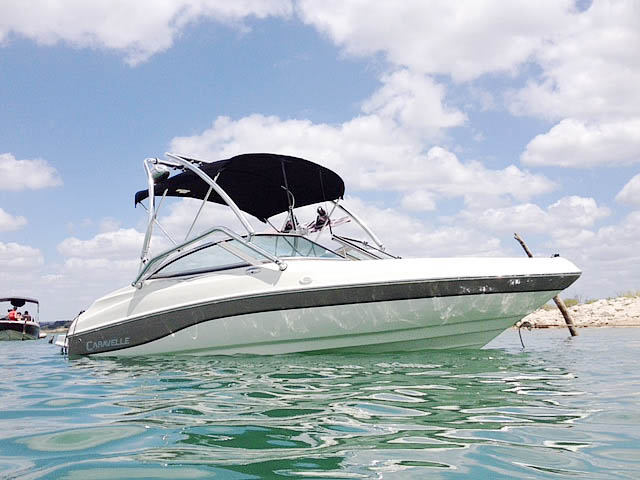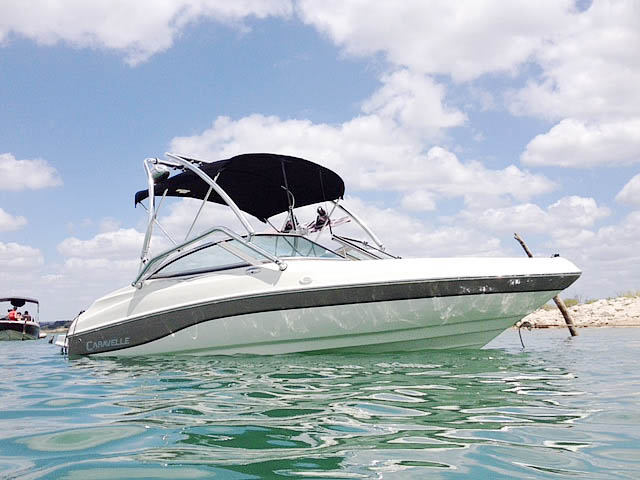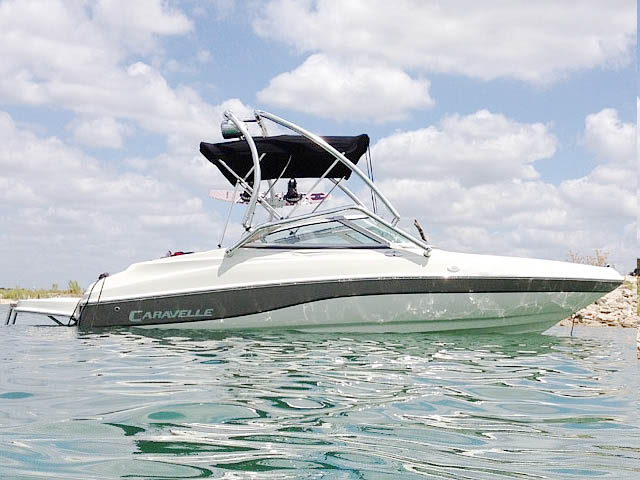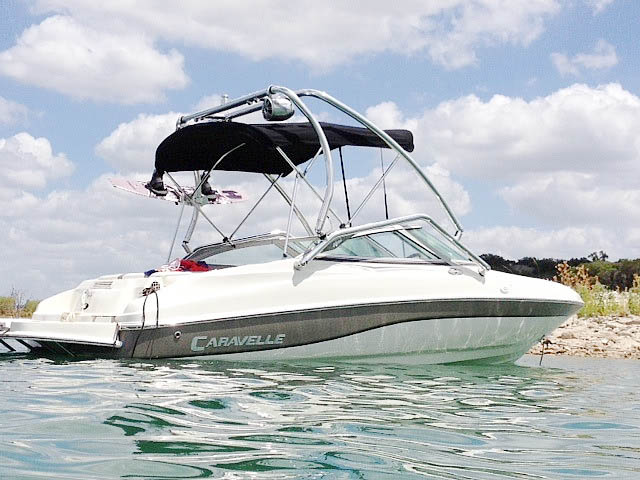 "I am very happy with my Aerial Airborne Tower! Great product and gives my boat an updated, sporty look. Wish I had purchased this tower long ago. Worked with my original Bimini Top!"
Michael Corcoran
Helotes, TX
USA
2007 Bayliner 185
with

Airborne Tower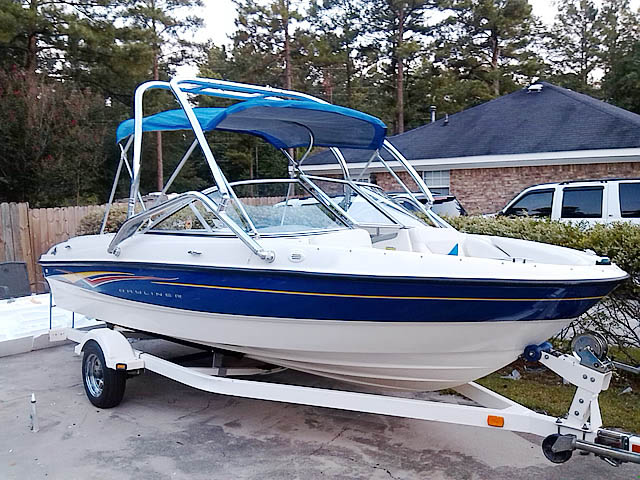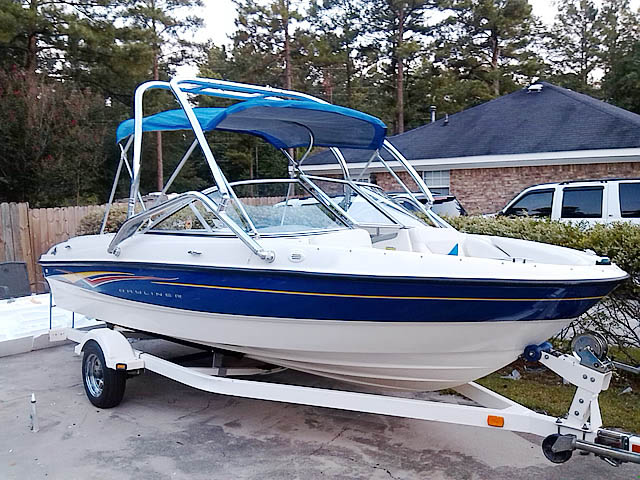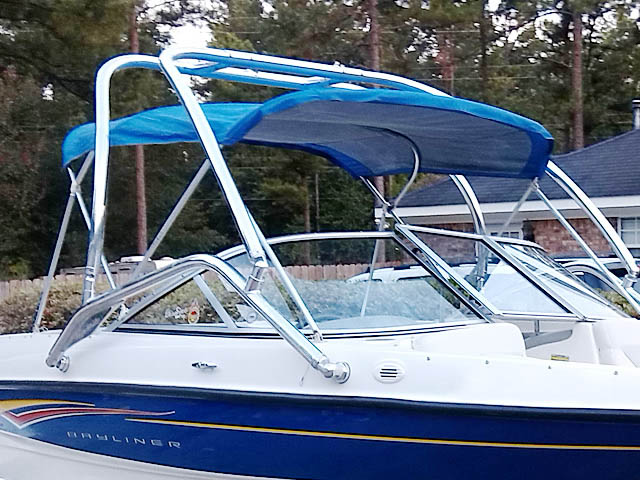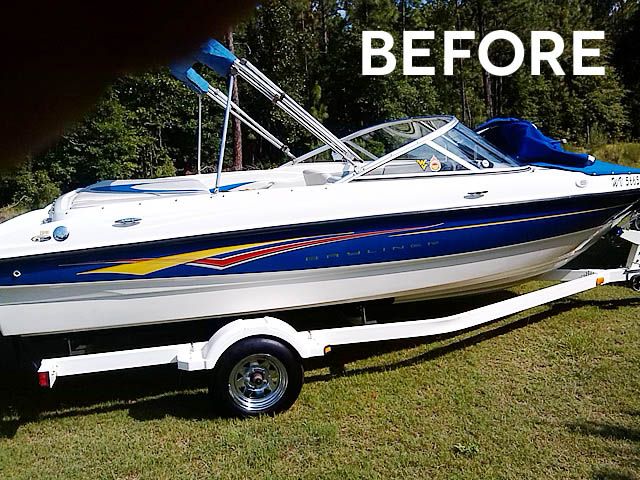 "Best tower all around.I put it on in a 2 hours.very sturdy and durable.still shine like the day I put it on 2 years ago."
Donald Newman
North Augusta, SC
USA
2005 Larson 180 SEi
with

Airborne Tower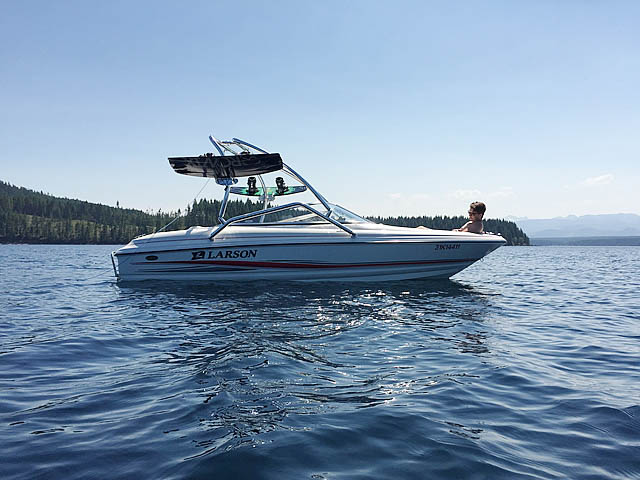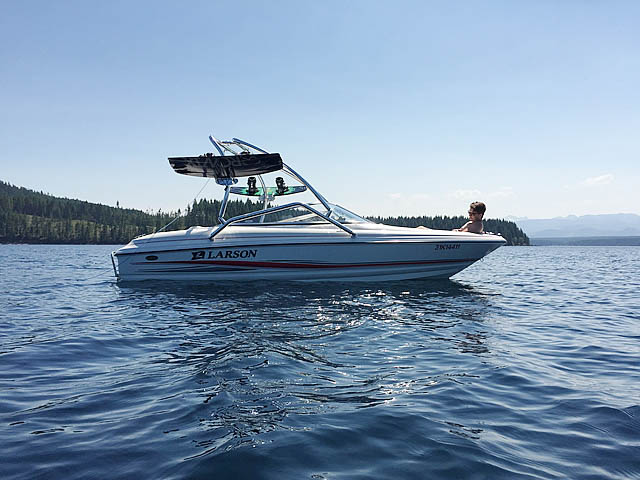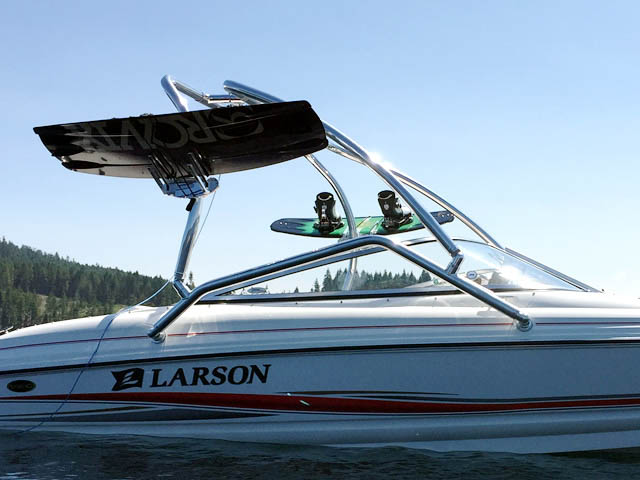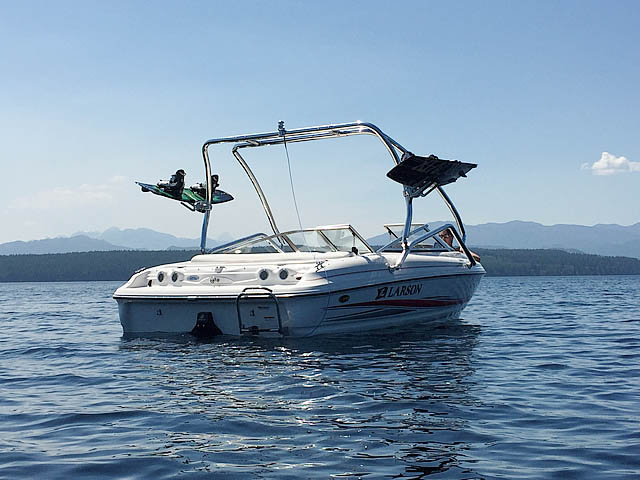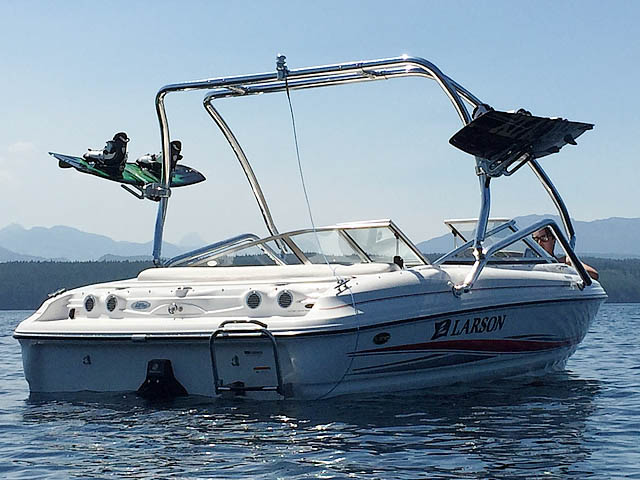 "I love this tower, it looks so good on my boat, and folds down easily. My boat is kept in my garage so the folding down is really important, and so is the appearance. At a fraction of the cost of other brands, this tower has turned the whole family into wakeboarders. I get a lot of comments about how nice the boat looks with the tower on."
Bob Radford
Campbell River, BC
Canada
1992 Malibu Euro
with

Airborne Tower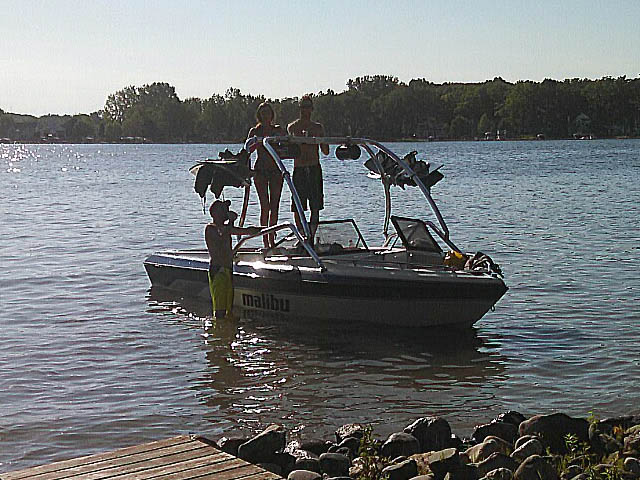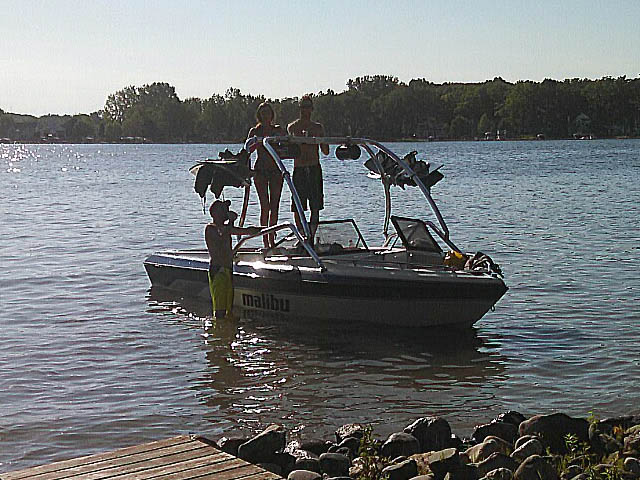 "Tower board racks and ballast from aerial work awesome"
Kelby Rupp
Archbold, Ohio

2008 Ebbtide 2240 Extreme
with

Airborne Tower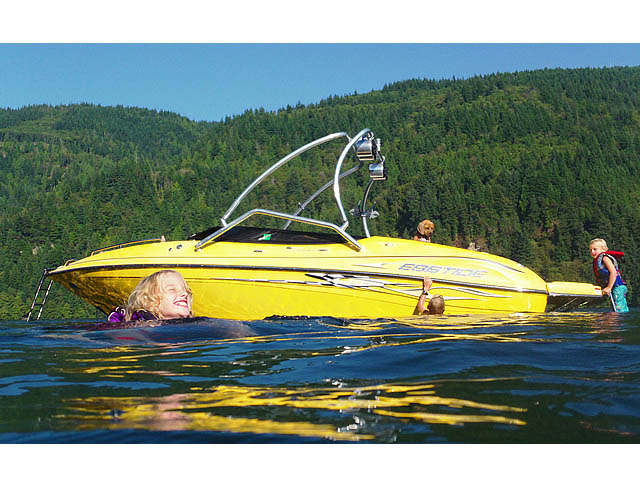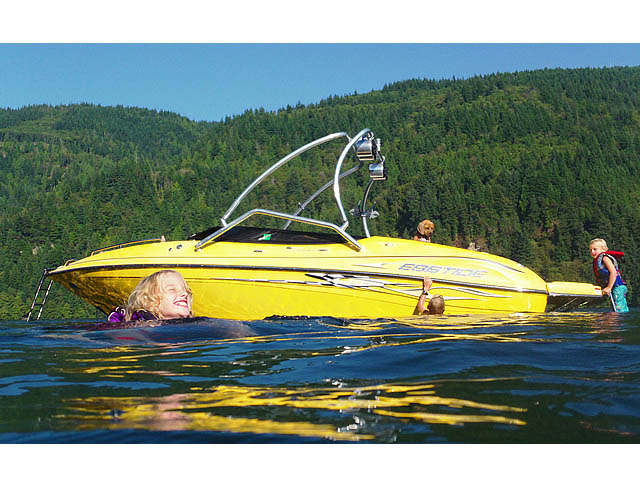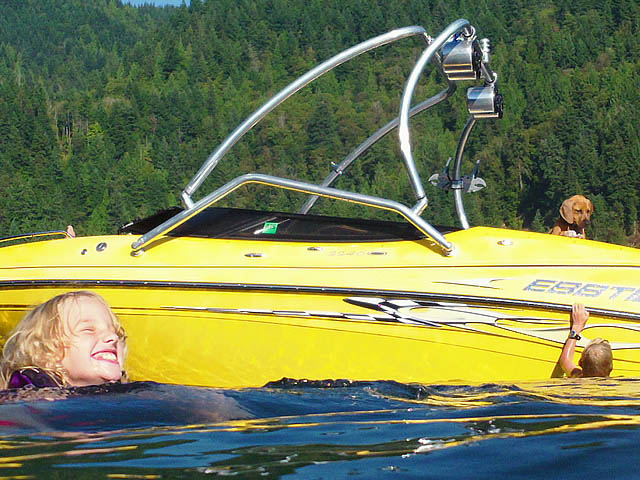 "Totally love the tower and speakers. This is a great boat but the tower really sends it over the top. My kids love it and everybody tells me how amazing the boat looks. I cant speak highly enough about it."
Barry Connerty
Langley, British Columbia
Canada